Whether you believe in 'dress to impress' or 'dress to express', dressing up in the right way for professional settings is a mandate to all. There are so many styles and designs for women to be dressed up in formals but what about men, right? If you are one of these confused minds then this one's for you!
Let's look at 7 Styling Ideas for Men to Look Professional in 2021. While you style your clothes, don't forget to prep your face up with a smile!
1. Pinstriped jacket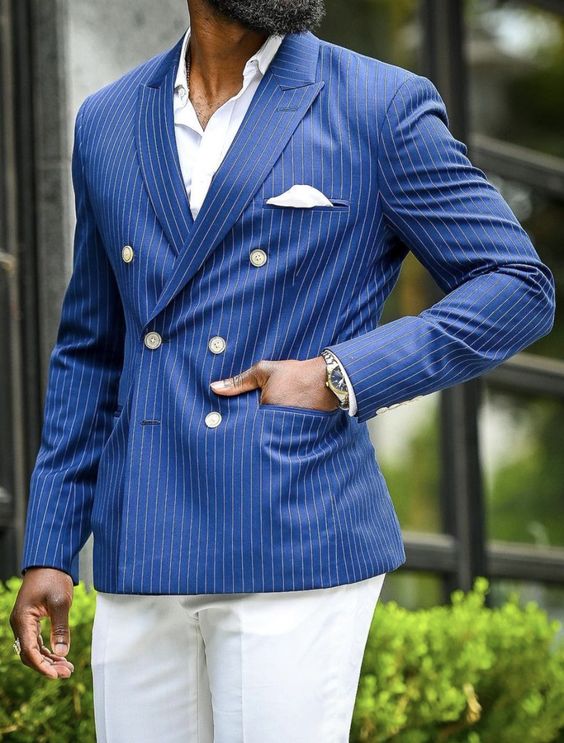 A pinstripe jacket goes perfectly well with plain shirts for formals. You can get a checkered or a lined pinstriped jacket that fits well and pair it up with contrasting-colored pants. A blue pinstriped jacket, with a navy blue or sky blue shirt and khaki pants, is a great color palette for professional settings.
Everybody looks stunning dressed up in a well-fit pinstripe jacket. As the jacket would mostly extend a little beyond the waistline, you can skip on a waist belt when wearing a pinstripe jacket. However, if you wish to pair up your shoes and belt in a color then that would add up to the color scheme of the costume. Even if you are not into makeup, being well-groomed is very important in professional settings.
But on that note!  We will want to consider that sometimes make-up and eyelash extensions may not be regarded as the go to choice for men, it can be exceptionally uplifting and stylish when done right!
2. Classic black suit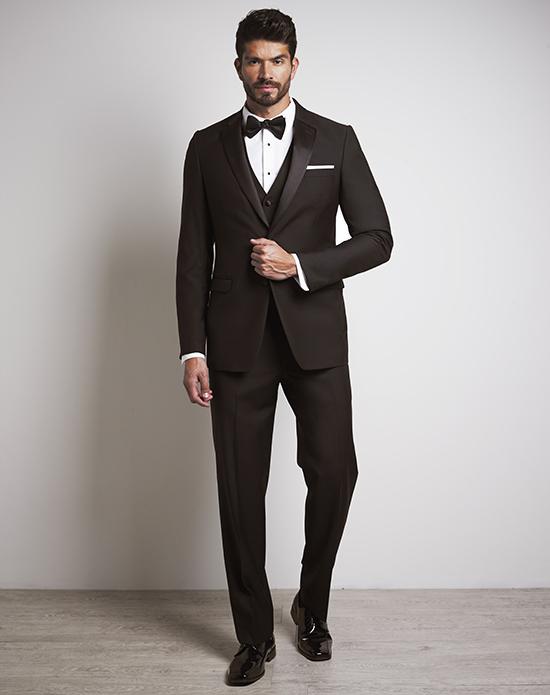 How can we not talk about a classic black tuxedo? Black pants with a jet black jacket are the best and the most eye-catching piece of clothing a man can own. The beauty of this combination is that you can wear any solid color inside the jacket and it will still suit like it's meant to be. A classic black and white combination is a go-to every day.
Apart from white, you can also choose other faint solids like sky blue, yellow, and Grey. It will be the perfect choice for an extremely formal event. These are crisp formals so make sure you wear them to a suitable place or you are going to look severely overdressed.
3. Patterned pants 
We have always been focusing on patterned shirts and jackets. Let's put some patterns on the pants in 2021! That's right, from patterned shirts with plain pants, we have gone to plain shirts with patterned pants. You can go for checkered pants or lined patterns on pants. These are put on with plain button-up shirts so that we balance out the patterns. Go for a contrasting top and bottom color combination for this outfit.
This combo is the perfect definition of smart casuals. You can use this for a regular day at work. You can also mix and match different colors here and try to create a good-looking formal yet colorful design.
4. Suit n' Sneakers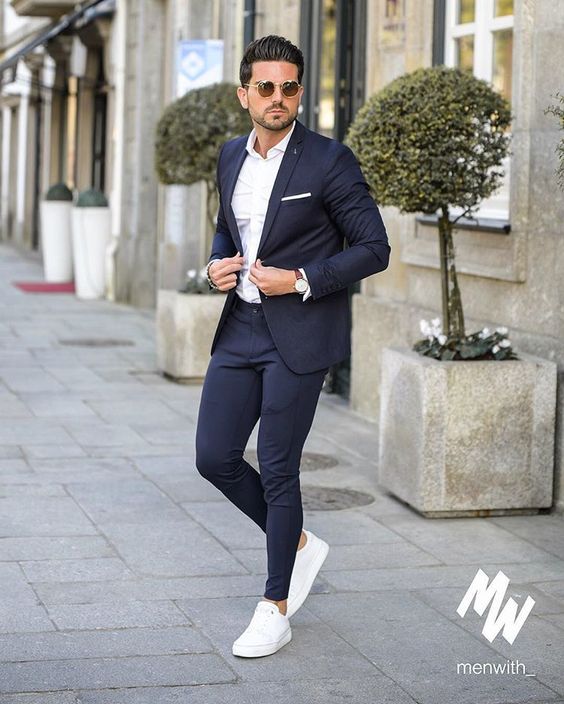 While the idea of comfort fashion is trending, we have got a new revolution in the field of professional fashion, i.e., sneakers on a suit! This is the most awaited blend of casual into professional. Sounds exciting, right? It's exactly as it sounds. It is your regular suit with a contrasting shirt paired up with your favorite, comfortable sneakers! 
This is in trend but in office settings, it still might be considered unprofessional. Do not take risks by experimenting with such styles if you are representing your company anywhere or on any other important dates. This is a trending fashion but not everyone out there is a fan of such mixtures!
5. Jeans and blazer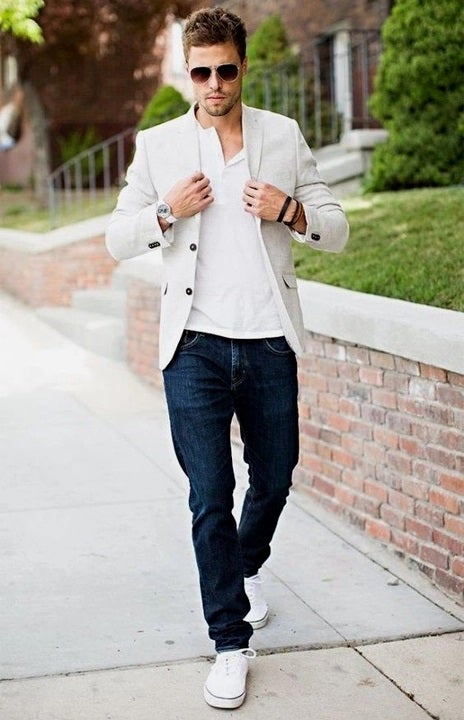 For a quiet semi-formal day, this is another comfortable and classic outfit. Find jeans that are a medium fit. You cannot use skin fit or baggy jeans here, it needs to look crisp without any distresses, rips, or excessive color swatches on it. Plain blue denim jeans or a plain black one is preferred.
For an even casual look, you can pair it up with a plain white or black t-shirt and then a blazer on top. Another casual way to style your shirt is using suspenders and a tie that will give it a semi-formal look. This is a great combination that is suitable for an informal business meeting or a semi-formal outing. It can also be considered as a well-made casual dress if you wear it with an informal jacket and casual shoes.
6. Floral inside, formal outside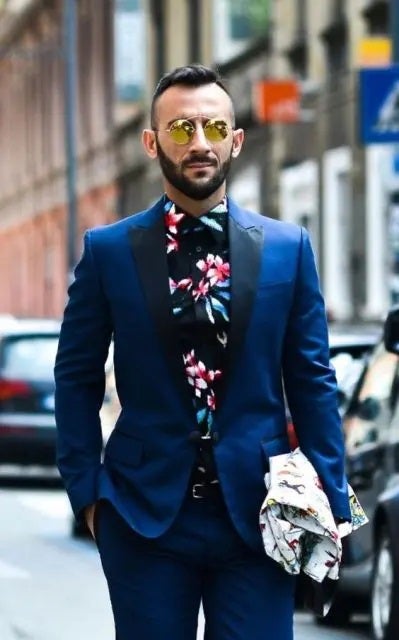 2021 has created a different revolution in men's fashion. When we have all gotten comfortable with feminine colors and patterns in men's clothing, we are now bringing it together in the men's professional wear!  Pink-white combinations or floral and other patterns are openly used everywhere by men so why not in the offices?
This trend focuses on wearing a fully patterned or floral print shirt or t-shirt inside which is topped with a monochrome suit. You can add a black belt and black shoes to add up more power to the outfit. This is a great outfit for in-office functions or in-office meetings.
7. Tie it up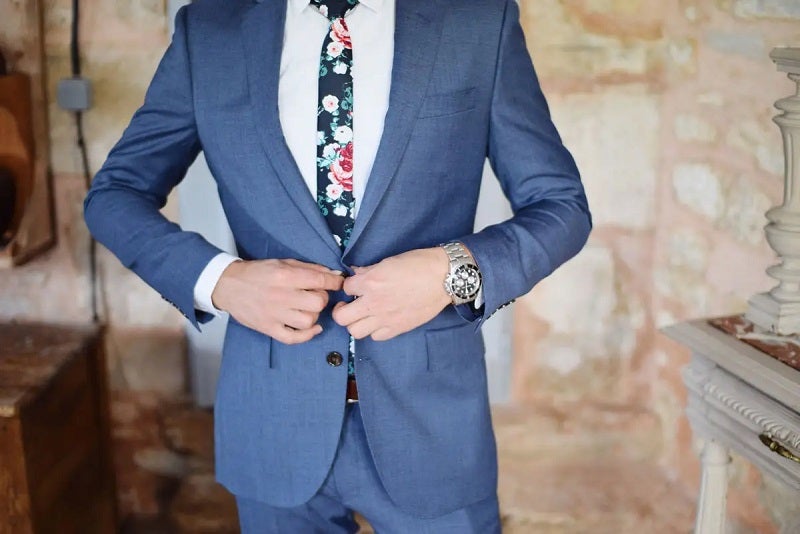 This trend is similar to the floral inside trend but here we are using patterned elements on the ties. So the regular shirt or t-shirt is put up with formal pants and a matching jacket forming a suit. Choosing a color from a similar color palette, one has to dress up with a tie that is patterned.
This could be a striped, checkered, or even a tie with graphic design on it. You can also include floral ties or contrasting color ties which can later be coordinated with the shoes and belts. This makes the tie the highlight of the outfit. It is extremely common these days and it is widely used across all business settings and platforms.
Final words 
Men's fashion is something that is very rarely spoken about. Here are a few outfits that we think are the perfect fit for some smart moves in professional settings. For how long will we be stuck in regular formal wear? Let's do something different and go with the latest trends! Anyhow, why not check out some eyelash extensions wholesale and explore a whole new trend? 
So these were 7 styling ideas for men to Look Professional in 2021. We hope you can try all of these out and find your go-to favorite to fit in the 2021 trends!