Jay-Z and his Queen Beyonce reigned over a celebrity heavy crowd at the annual Roc Nation Pre-Grammys brunch that took place in Los Angeles Jan 25th, 2020. The event takes place every year preceding the biggest night in the music business, the 62nd Grammys Awards.
Star-Studded Pre-Grammys Party
The event was a who's who from the world of music, sports, movies, television and business. The event is fast becoming one of the must attend events for everyone during the glamorous Grammys' weekend.
In attendance was P-Diddy, Rihanna, Kevin Hart, Dave Chappelle, Kelly Rowland, DJ Khalid, Jonas Brothers, 21 Savage, T.I, Migos, Miguel, Usher, Meek Mill, Lauren London, just to name a few.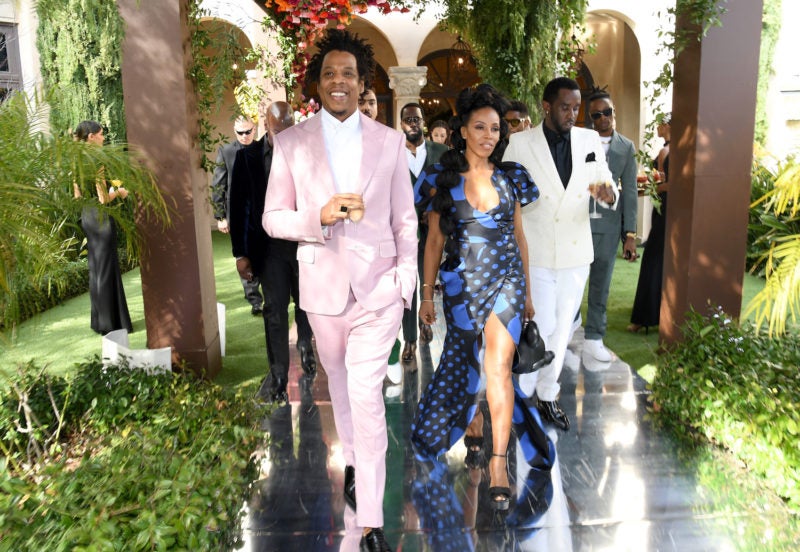 Men's Swagger Game Strong at the Roc Nation Brunch Party
The male celebrities came out suited-up and booted. Most were dressed in suits in a variety of styles and vibrant rich colors. The shoe and accessories game were next level as everyone seemed to be determined to show out their best self. It was hard to find a gentleman that was not suited up and looking like top-shelf. Jay-z in Vibrant Pink sheen suit with a crisp white shirt underneath owned best dressed for his own event.
View this post on Instagram
Must be said even some of the women, including Queen Bee, nominated for four Grammys, came out suited which shows the huge re-emergence of suits for both sexes.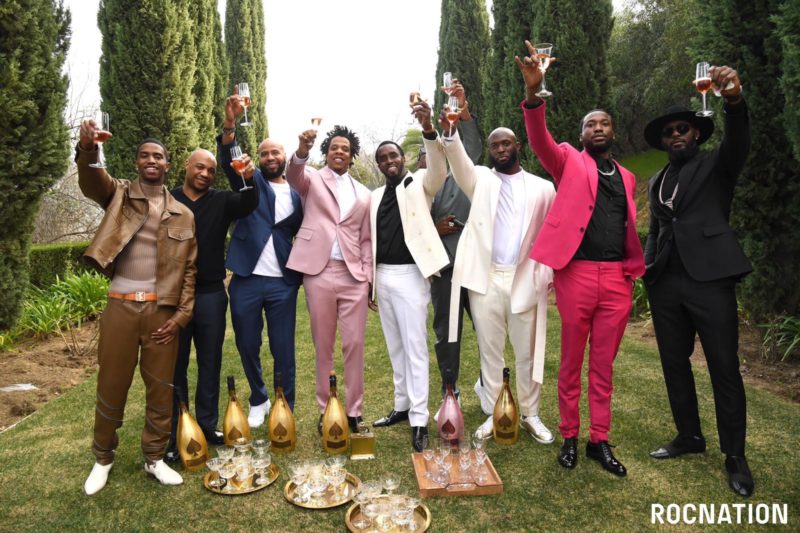 Pre-Grammys Brunch Party
Both Jay-Z's alcohol brands, Ace of Spades and Dusee were on full display and the crowd was enjoying them by the liters. The brunch party was set off by amazing energy, performances and led to several celebrities having dance-offs.
This event set the stage for a great night of music, celebrity, and party at the 62nd Grammys.
View this post on Instagram