Nominated for their second Critics' Choice Award, the Netflix real estate series "Selling Sunset" is on fire. The man behind the scenes and in front of the camera shows us how he manages all that swagger.
VIEW FULL ARTICLE EXPERIENCE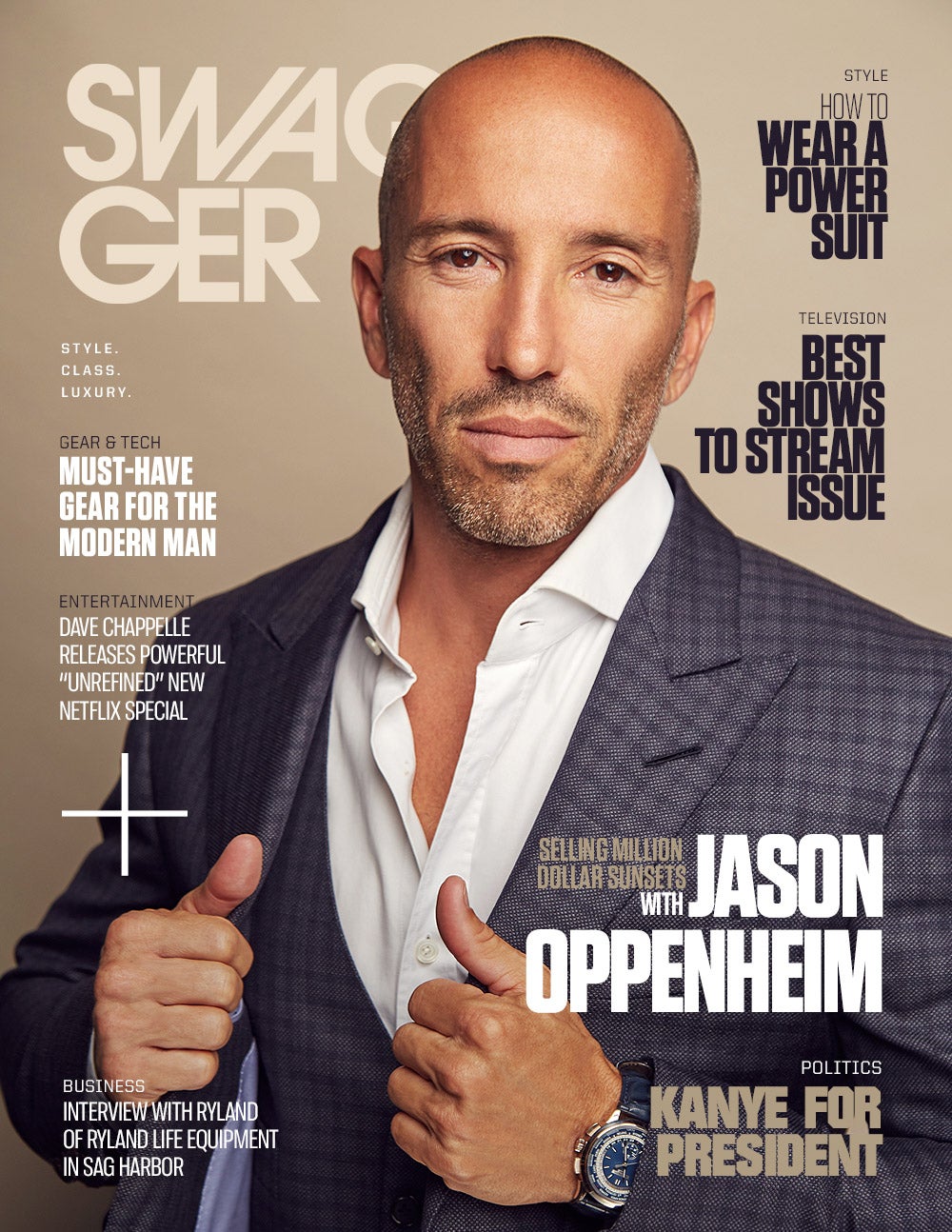 If you have seen the show, you know the set of identical twins who run the real estate firm that has sold over two billion in luxury real estate, and whose agents are all competitive, tough women. Jason Oppenheim, broker and founder of the company, is the lead and the most outspoken of the twins on "Selling Sunset." We had a chance to chat with him about his hard work and passion.
Set within the gorgeous Oppenheim Group office on the Sunset Strip, or inside their many high-end listings, the series follows Jason as he manages both the agents and the listings to ensure closed deals and satisfied clients. "It's a work in progress," said Jason. "I learn something new every day. Being a manager, I strive to always better myself and lead by example."
Before achieving success as a realtor, Jason was a very accomplished lawyer – with one of his corporate litigation cases, the Enron Trial, argued before the U.S. Supreme Court. "I have always been an analytical thinker and a career in law seemed like an logical progression; that's what the law represents – intellectual argument, advocacy for your client, and critical thinking." Despite being on track to achieve partnership at his firm, he still wasn't satisfied. Taking the lead from his brother who had quit his own legal career, Jason decided to travel the world for 3 ½ years on a journey of self-discovery through 80 countries and hundreds of cities.
It was during these travels that Jason realized his true passion for real estate. This was natural given his family's long history in the industry – his great-great-grandfather was one of the preeminent real estate entrepreneurs of early Los Angeles residing on a five-acre parcel at the now world-famous corner of Hollywood and Vine.
Jason didn't just jump in to real estate even though his family has a long history in that world. He was a very accomplished lawyer, even arguing and winning cases at the Supreme Court level but wasn't satisfied. On the lead of his twin brother Brett, he quit his very successful legal career and decided to travel. "I worked at a law firm for many years, there are no blurred lines at a law firm" "I have always been argumentative and the law seem natural, I like intellectual arguing and that's what the law represents, critical thinking is very important and is what I missing from society right now". "When Brett quit his law firm and started to tell me about his travels I realize I wanted that freedom". Jason believes that critical thinking ability is one of the keys to his success in real estate.
In 2010 Jason came back to Los Angeles with $40,000 of credit card debt, but knowing exactly what he wanted to pursue… real estate. Despite Jason's current success, his first few years at Coldwell Banker were tough, making under $50,000 a year — a far cry from his $250,000 law salary. "Getting into the real estate industry during the Great Recession was not easy. Many agents were dropping out at the same time I was just starting my career. I made a bet on myself, and relied on my passion, determination, and grit to get me where I am today."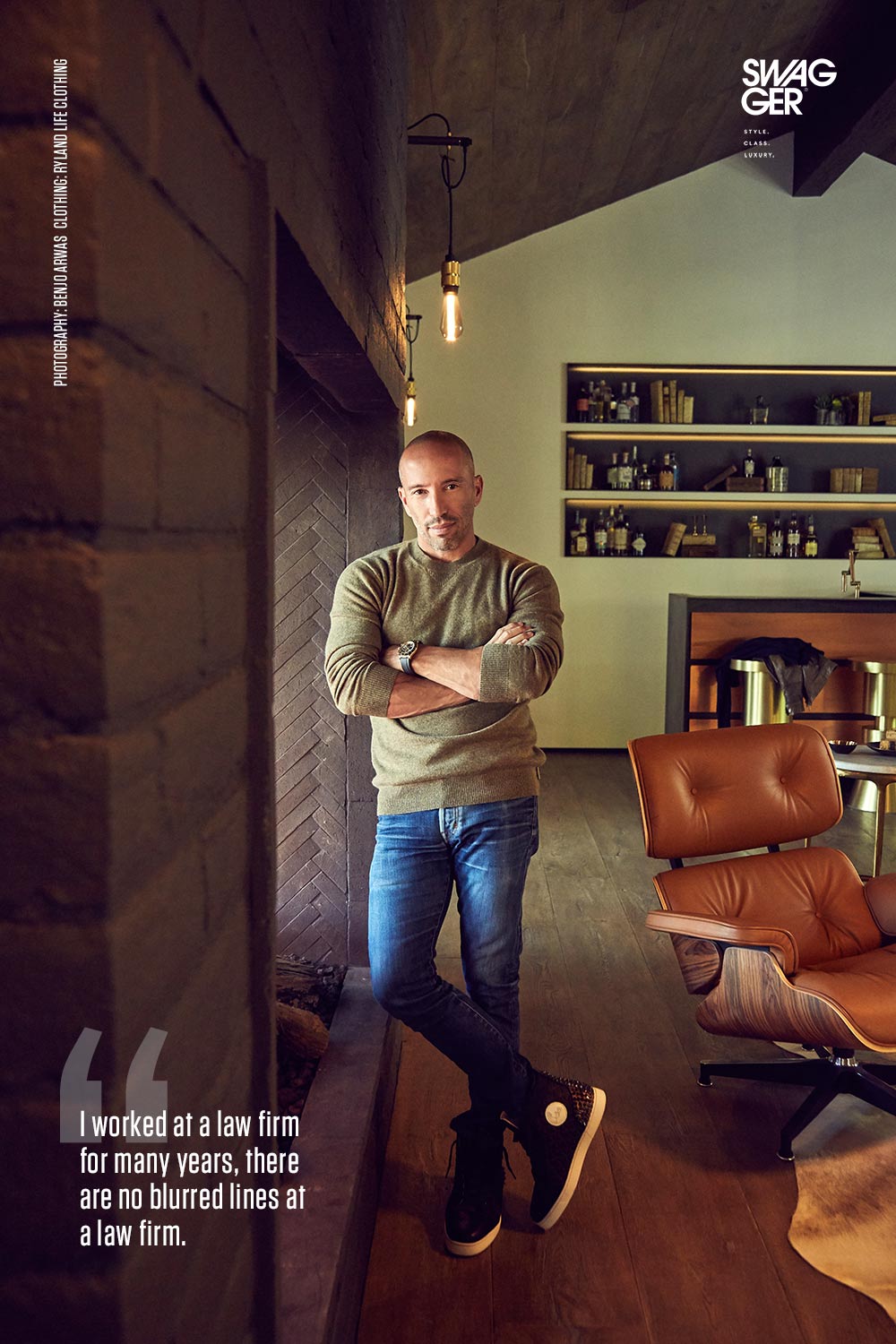 Credit: Buster + Punch wall sconce/ nude in graphite and brass finish
Ever the risk-taker, by the end of 2013, Jason decided to open his own real estate brokerage, The Oppenheim Group. He knew he had to find a niche market and focus his energy, and so the Hollywood Hills became his territory. "If you want to be the best you have to know your market, and you can't do that if you are expanding all over the place." He has dominated it from day one.
Jason's rise to the top has been swift and steady, attributing his success in real estate to his critical thinking and negotiation skills, as well as his complete dedication to his clients and deals. He will always answer the phone – no matter what, no matter why, and no matter when. There is no deal too small, nor too challenging, that he will not put all of his focus into.
"I know how I got successful, I'm probably the only agent at my level that still only uses a personal cell phone and no office line. I answer all my calls personally without an assistant" said Jason. "My clients are loyal because I keep it personal and am very direct with them. I am an agent first, but also a confidant and advisor."
When he isn't closing multi-million-dollar deals or enjoying the success of "Selling Sunset," Jason is dedicated to giving back. For quite some years now, he and his team have worked with Food on Foot, (a nonprofit dedicated to assisting the homeless and low-income neighbors in Los Angeles) actively providing aid and time to those in need within the community. "Before I was successful in real estate, I had more of my time to give to Food on Foot. Now that I have less time in my schedule, I am able to monetarily donate more generously, but I still encourage everyone on my team to be active members and give back to our community."
When asked what his personal mantra is, Jason gives the following insight: "Believe in yourself and invest in yourself. I am always growing and not afraid to invest into that growth."