If you spend any time shopping in department stores or shopping centres, you've definitely come across more and more pop-up shops. A perfect example would be the 'pop-in' shops at Nordstrom's across any of their locations. Sometimes these shops pop-up so fast you hardly notice, unless you're an avid regular shopper of course.
Nordstrom, who has labeled their series as "pop-in @ Nordstrom", has been leading this trend since 2013. Each of them full of carefully curated merchandise that will function as a store within a store. Nordstrom's Pop-In, features trendier, edgier themed collections than the merchandise the department store is known for. Pop-In's offerings include exclusives, early-access designs and many items sold in the U.S. or Canada for the first time. [email protected] partnerships have included: Alexander Wang, Aesop, Warby Parker, Nike, VANS, Opening Ceremony, Gentle Monster, Topshop/Topman, and rag & bone to name a few.
Sure, Nordstrom's no stranger to luxury — it carries 3.1 Phillip Lim, Rag & Bone, Maison Kitsuné and many more high-end designers. But this special endeavor, hand-selected by Nordstrom's Vice-President of Creative Projects, Olivia Kim, has made their mark on a previously identified as an ambitious change in the store's audience and ambitions.
Their most recent pop-in partner, goop, can now be found in select stores, including their flagship at CF Toronto Eaton Centre.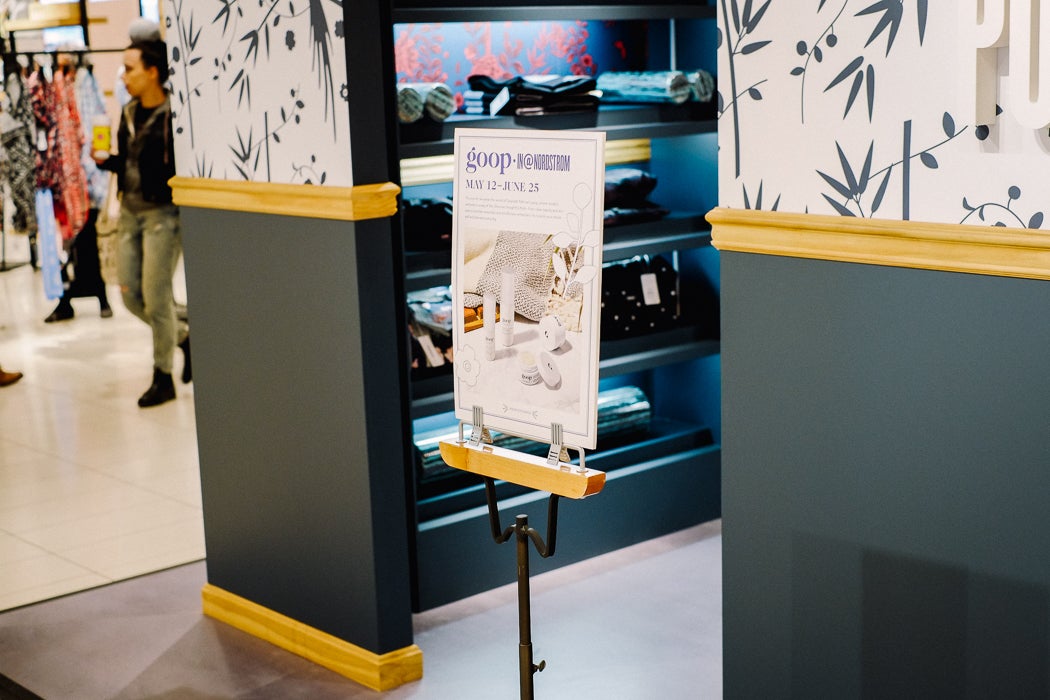 Interestingly enough, hoping on this trend, with a unique direction, is Cadillac Fairview themselves. Just this week, they have set up an in-mall pop-up experience at their CF Toronto Eaton Centre. The pop-up features unique trendy local brands like KOTN, KROFT and Armed MMXI.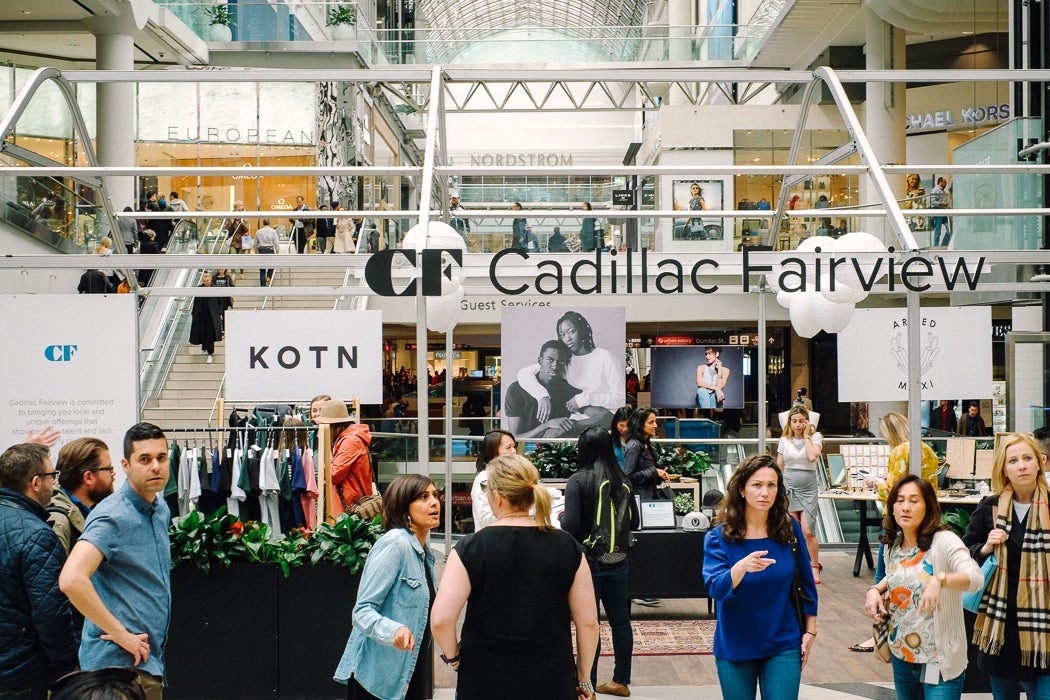 A great way to get these local brands into the mall, showcasing their brands, and connecting them with local shoppers. A common situation with pop-ups is that once they start to trend and generate buzz, it's a little too late. They disappear just as fast as they pop-up. By working with local brands, you will just be steps away from visiting their local stores. Like one of our personal favourites, KOTN who's new flagship store is steps away on Queen West. Showcasing their high-quality Egyptian cotton "elevated essentials", as they like to put it. Everything from simple staple t-shirts, to everyday boxers. All made in high quality Egyptian cotton, sourced from their own cotton fields in Egypt.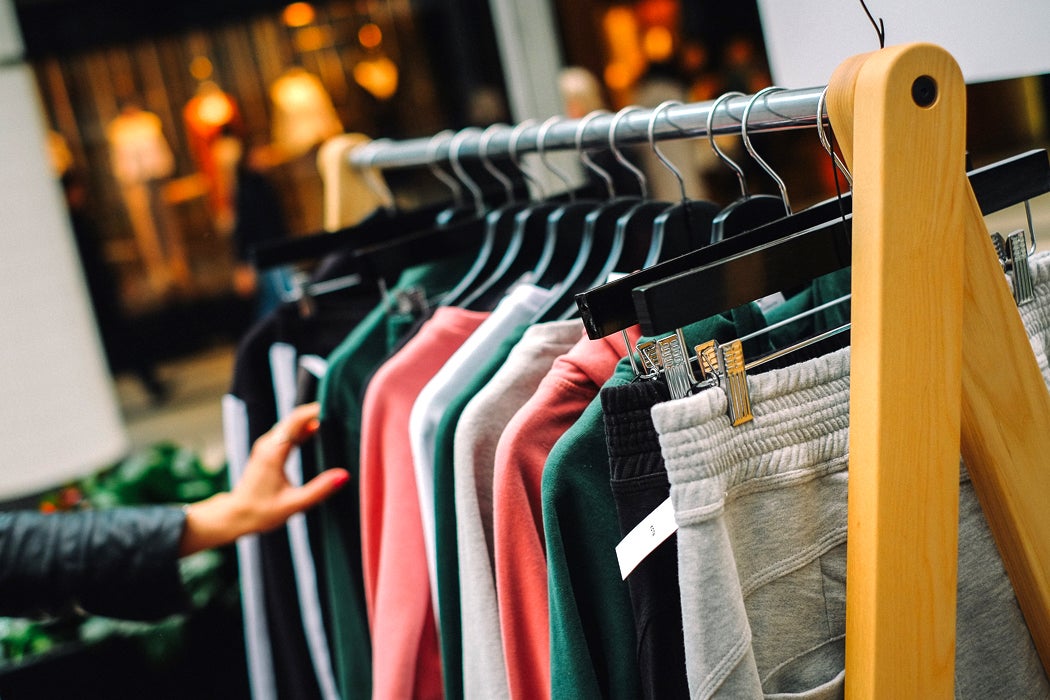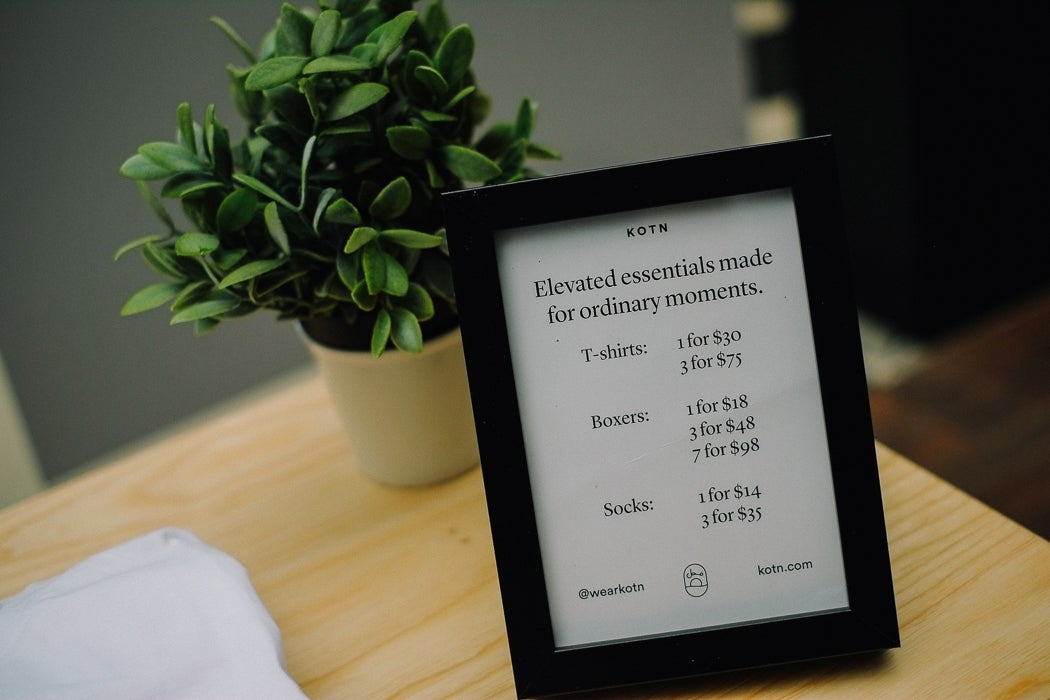 When we happened to drop by this afternoon, the Cadillac Fairview team was making an effort to reach out to shoppers who stopped by and gather feedback on what new brands you'd like to see, and what type of retailers we thought should be showcased, from fashion to home & living.
Keep an eye out for these shops "popping up" just about everywhere, and if you're in the Toronto area, don't hesitate to check them out, and let us know how you feel. Feel free to tag us on your posts on social for a chance to be featured as well.