We know he get's this a lot, so we sought out to pick his brain for you and pull together, our editor-in-chief's( Steven Branco) go-to capsule wardrobe that will never let you down. From biker jackets, to classic tees, his capsule is the perfect every day collection to get you through most of the year.
Needless to say, the current season would require you to mix and match or possibly layer on, or off, options as needed. Some of you may be down south, or others in the North-West, so please ensure to take this with a grain of salt. Overall, these are some of the most iconic, and timeless pieces, that will never let you down.
Steven Branco Approved Capsule Wardrobe Must-Haves Staples:
Without a doubt, we're confident Steven keeps these items near and easily accessible to him at all times. To you, that might mean, having them available on a particular end of your wardrobe closet. Coordinated, arranged and ready to go on an external rack in your room, or closet? Or possibly even just mixed in with the rest of your clothes for lack of space to have them pre-coordinated.
All-Season Layering High n' Low Basic Essentials:
Whether it's rain, snow, gloom or sunny, these classic all-season basics are perfect for layering all year round. Steven likes to keep things somewhat monochromatic with pops of color. Then again, who doesn't right? Beckham does, athletes do, celebrities, and of course, all the fashion creators too–including, Steven Branco. 😉
T-Shirts
Fitted, a-line, scoop tee, v-neck or crew cut, there's so many options to choose from–and who says you need to pick just one? Uniqlo has definitely become an increasingly popular brand for the basics. Whether you're looking for just some clean simple black, white or grey tees, that are plain, logo, or have some sort of design from disney, to marvel, a latest collab or everything in between. Uniqlo has it all. They aren't the be-all and end-all though, Steven is definitely known to love his labels too. From a clean and simple subtle logo tee, like a classic Saint Laurent, or the new craze, Ami Paris.
The ultimate basic Tees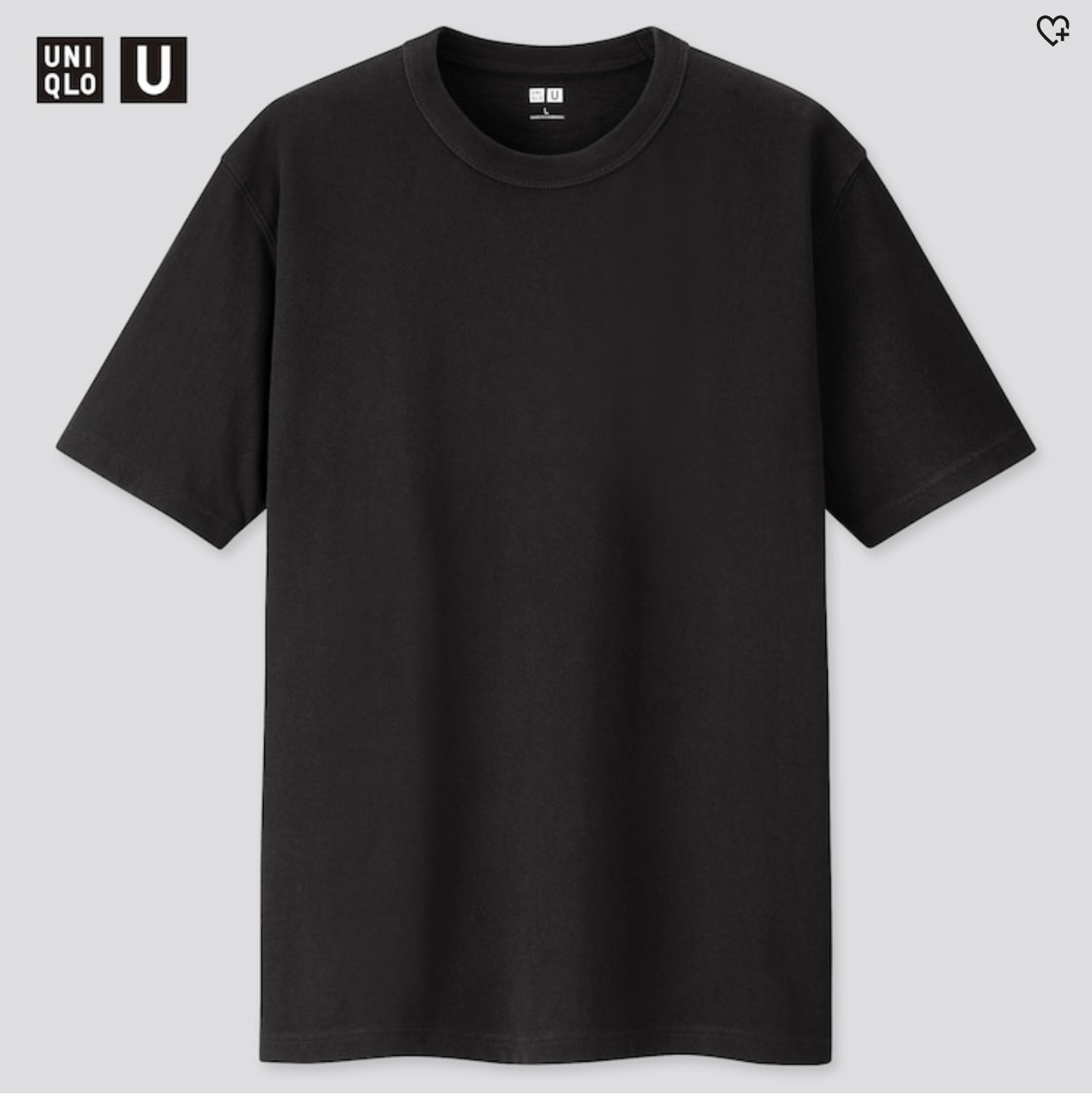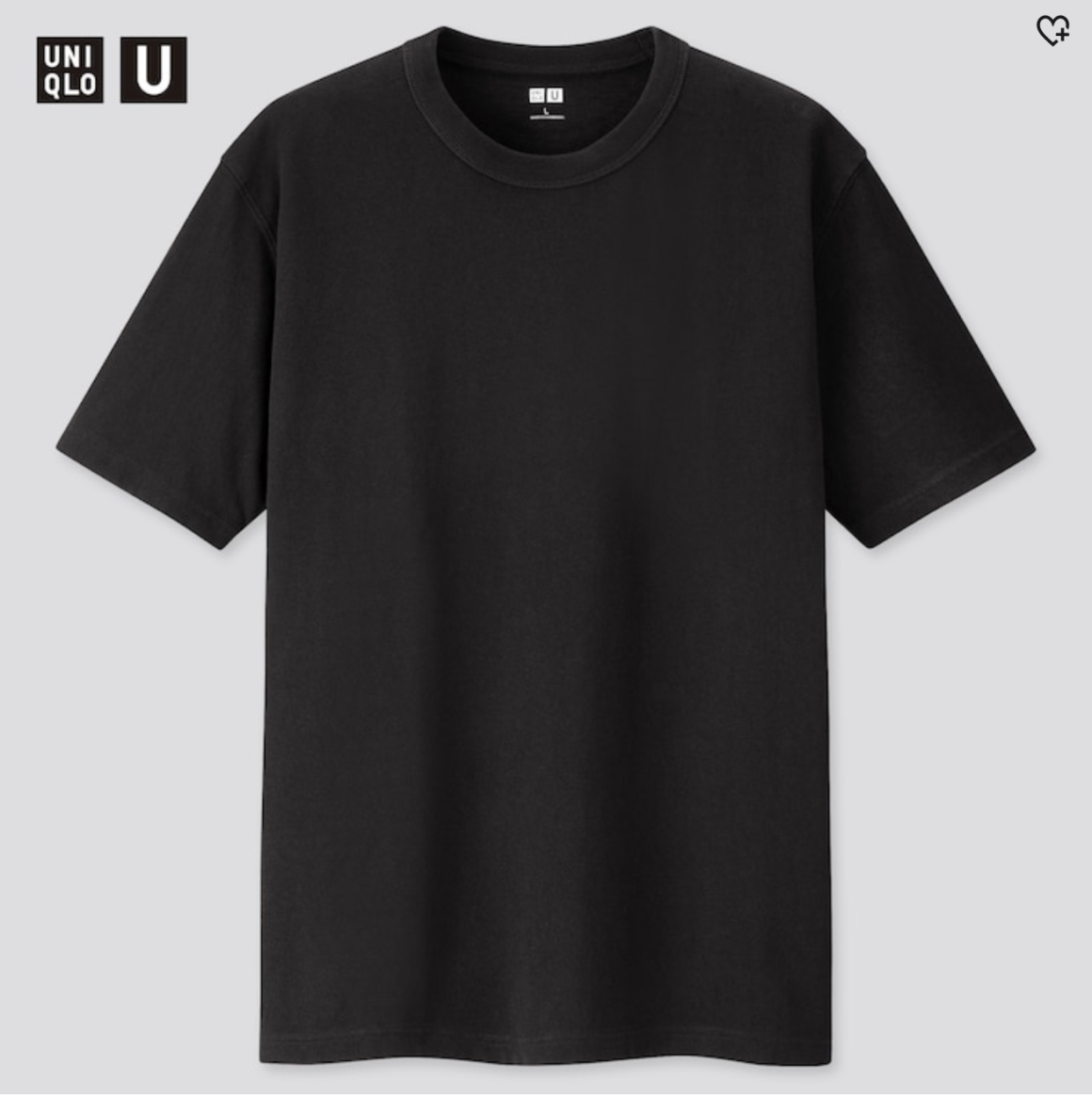 U Crew Neck Short-sleeve T-shirt, Uniqlo
Sleek, simply, available in a variety of colors and neck options too.
Buy Now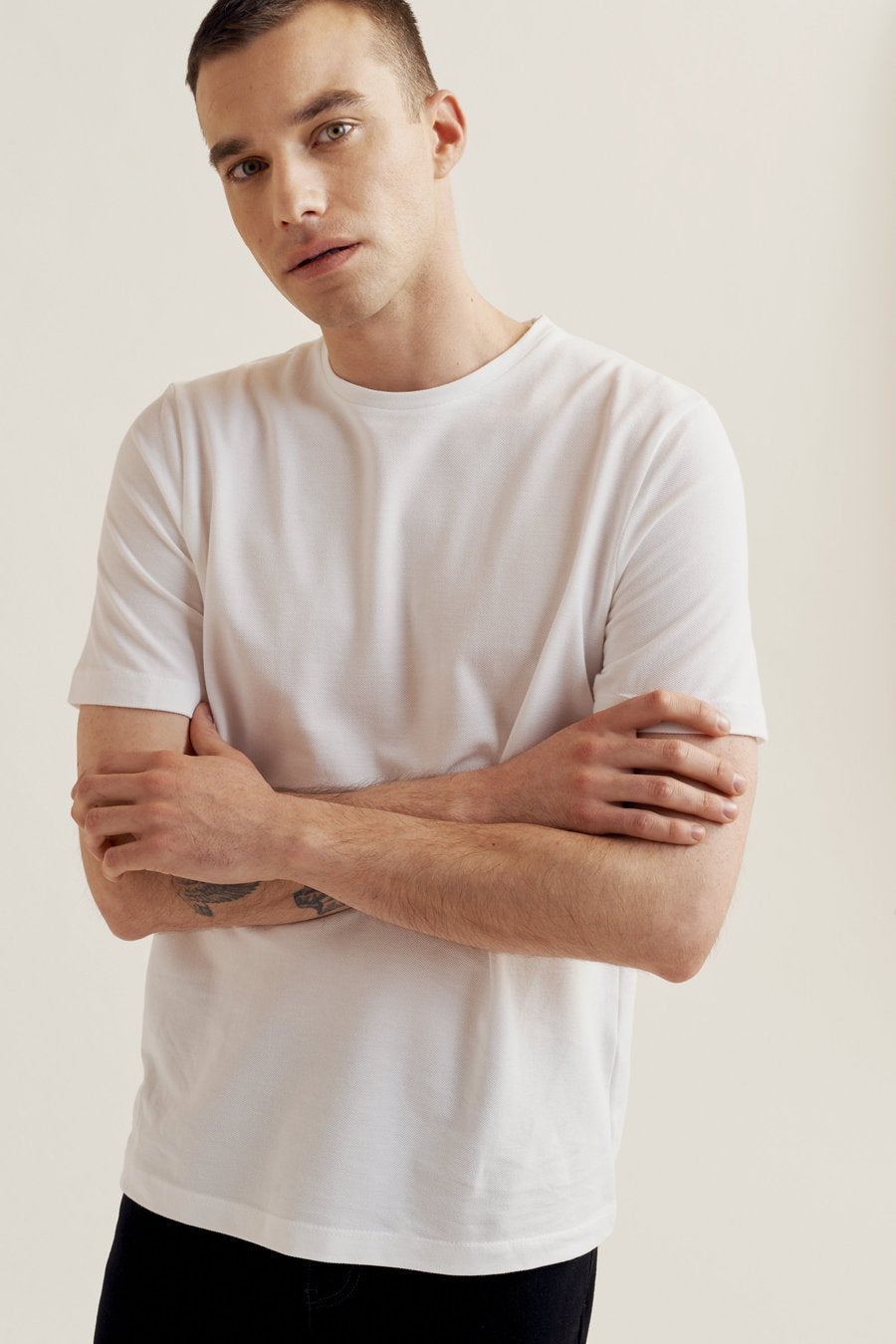 Piqué T-Shirt, Kotn
How can you go wrong? Available in all the right colors, made from some of the best Egyptian cotton, sustainable, and the brand "gives back" to the cotton industry in Eypt too.
Buy Now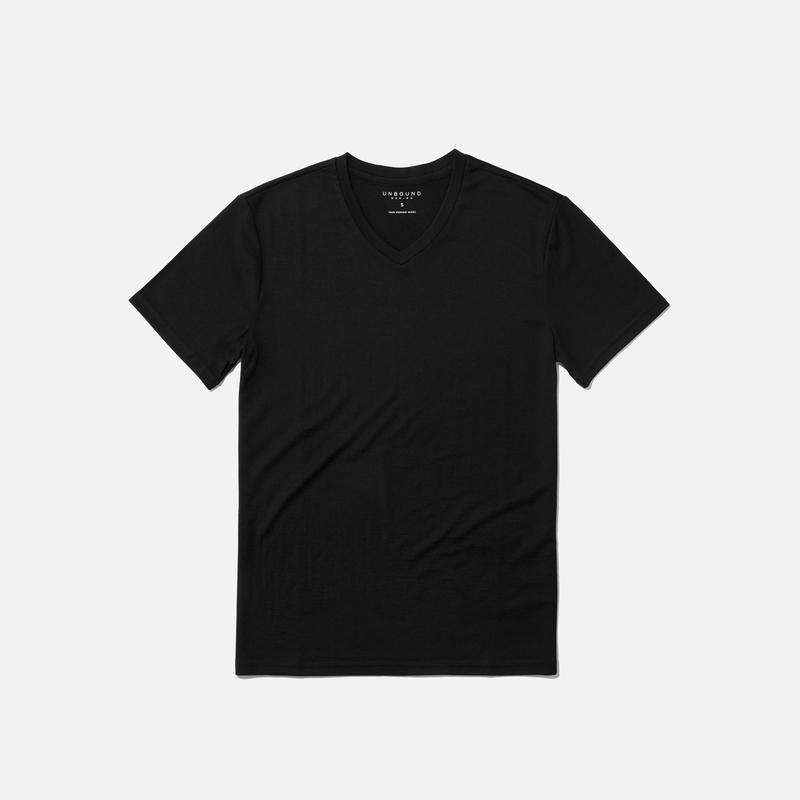 Merino Wool V-Neck T-shirt, Unbound
There's basics, and then there's BASICS. Unbound's merino wool tees, are exactly that. They are so soft it feels like you aren't wearing anything. Super soft to the touch, and if you turn them inside out on the wash, they hold up quite well.
Buy Now
Essential Designer Tees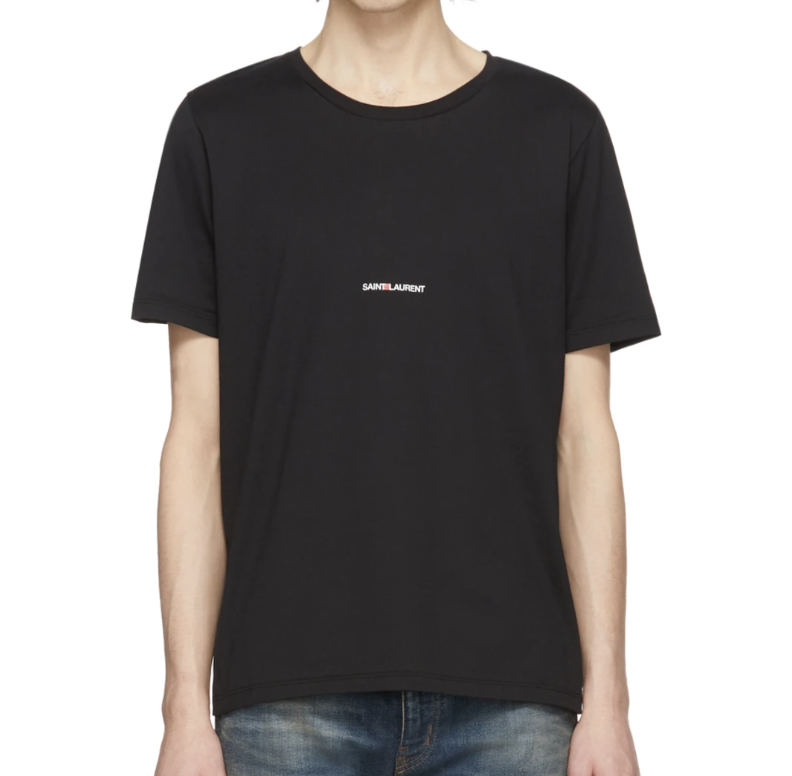 Logo T-Shirt, Saint Laurent
If there is any brand that does subtle right, it's Saint Laurent. Bougie Basics. This bad boy is perfect for layering with your favorite jacket, top coat, or even on it's own–in the warmer climates. Luckily, it even comes in white.
Buy Now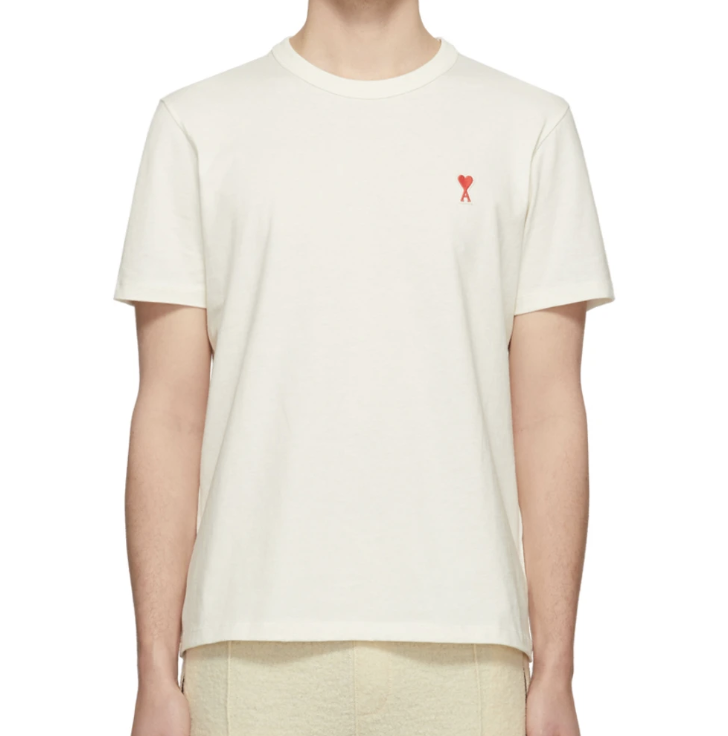 Ami de Coeur T-Shirt, AMI Alexandre Mattiussi
AMI, french for "friend" has been popping up everywhere in the last little while, and mostly for their clean silhouettes with fun punchy red logo accents. Sometimes subtle, and sometimes bold AF. This one also comes in black.
Buy Now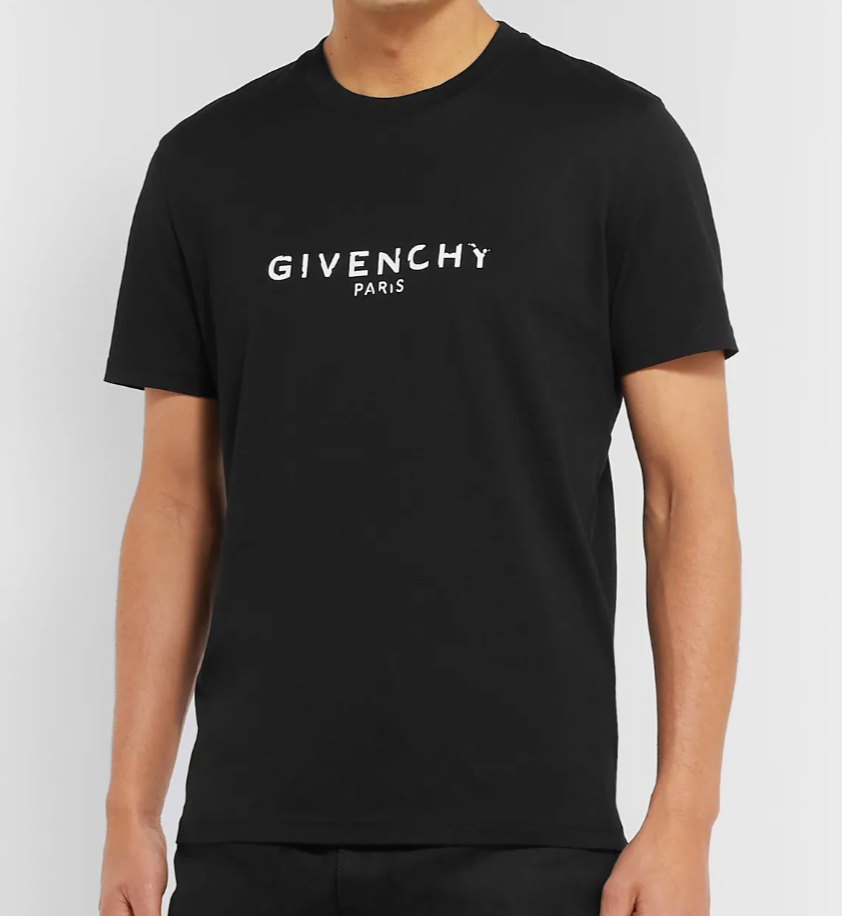 Slim-Fit Logo-Print Cotton-Jersey T-Shirt, Givenchy
Here's a creative take on the classic Givenchy logo t-shirt that we all know and love. If you happen to find the clean original logo version, holla at ya boys, because we looked everywhere for them. Also comes in white from Mr Porter.
Buy Now
Turtlenecks
Looking back pre-2018, or 2017, I could probably count on one hand the number of gents I saw in a day with a turtleneck. Now, the turtleneck has quickly become one of the most classic daily use layering item, that can easily be up or down-styled to fit the occasion.
Must-Have Turtlenecks and Mocknecks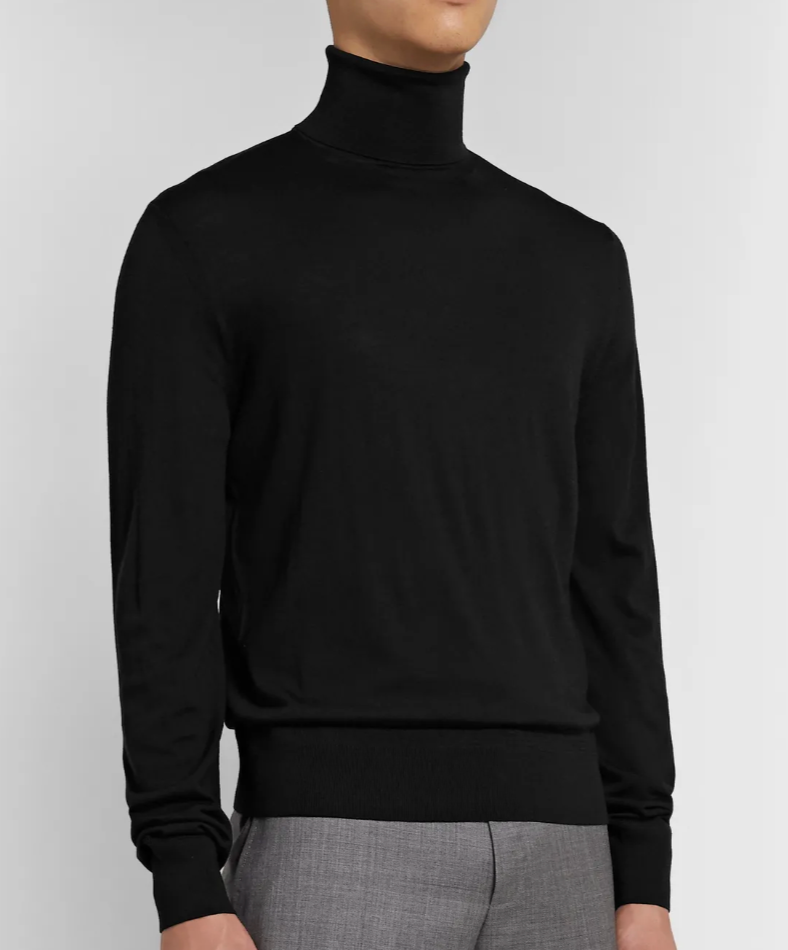 Wool "Rollneck" Sweater, Tom Ford
If you're looking to invest in a top quality turtleneck that will do the trick and stand the test of time — or the washing machine for that matter — it's this Wool option by Tom Ford.
Buy Now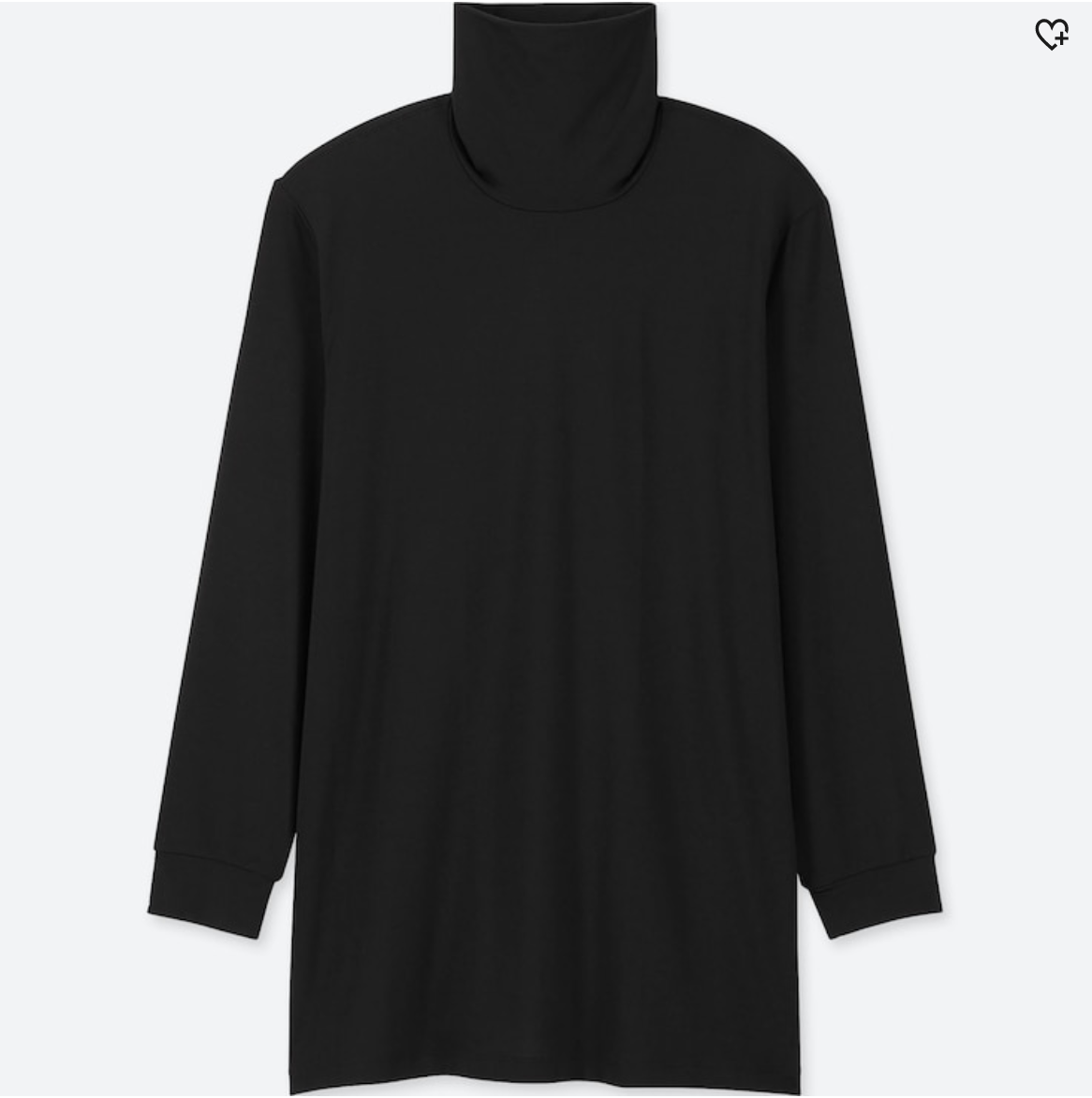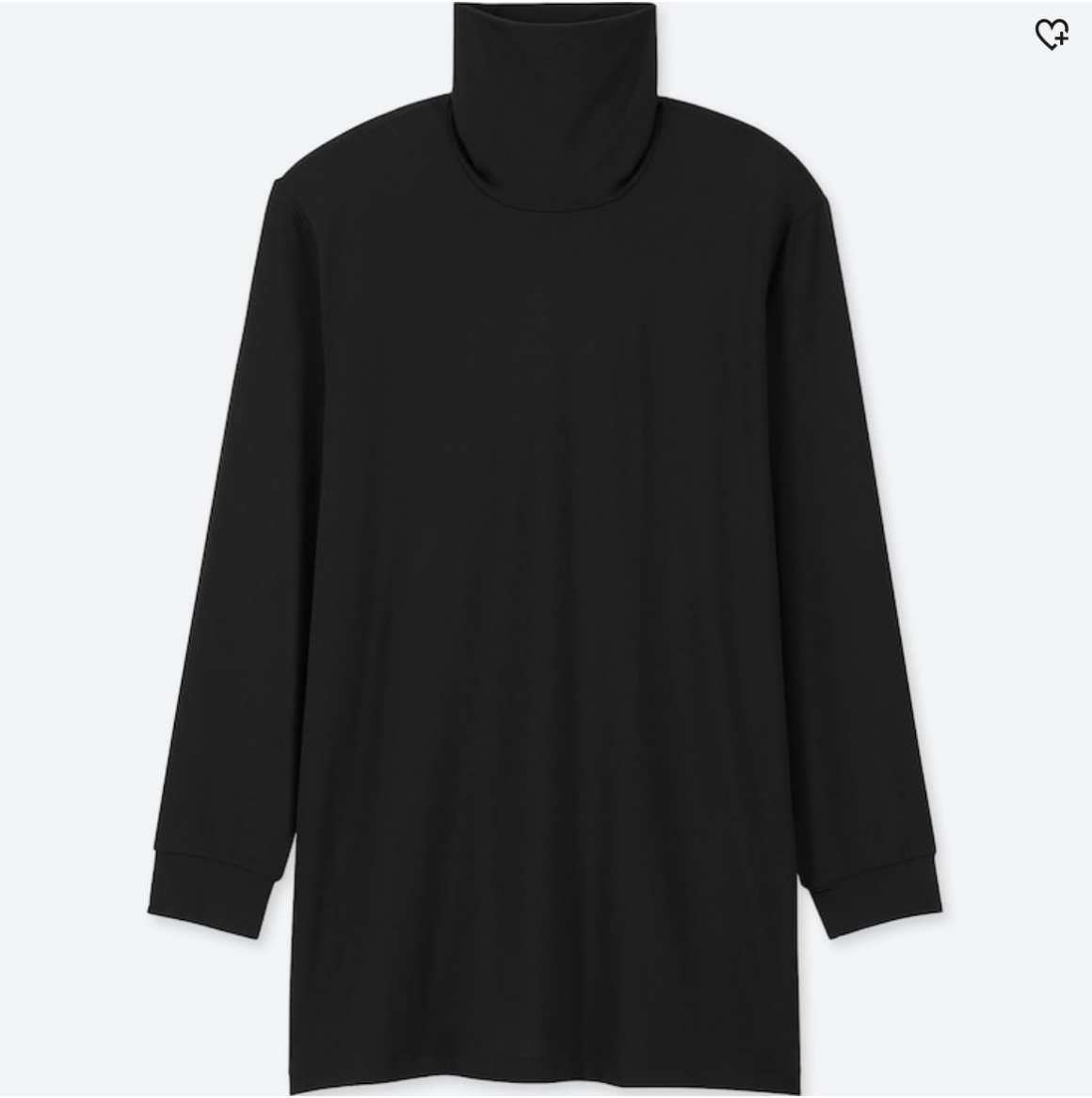 Men Heattech Turtleneck Long-sleeve T-shirt, Uniqlo
Sleek, sexy, versatile, warm, and doesn't break the bank–so feel free to pick up a couple… in every color/shade. 😉
Buy Now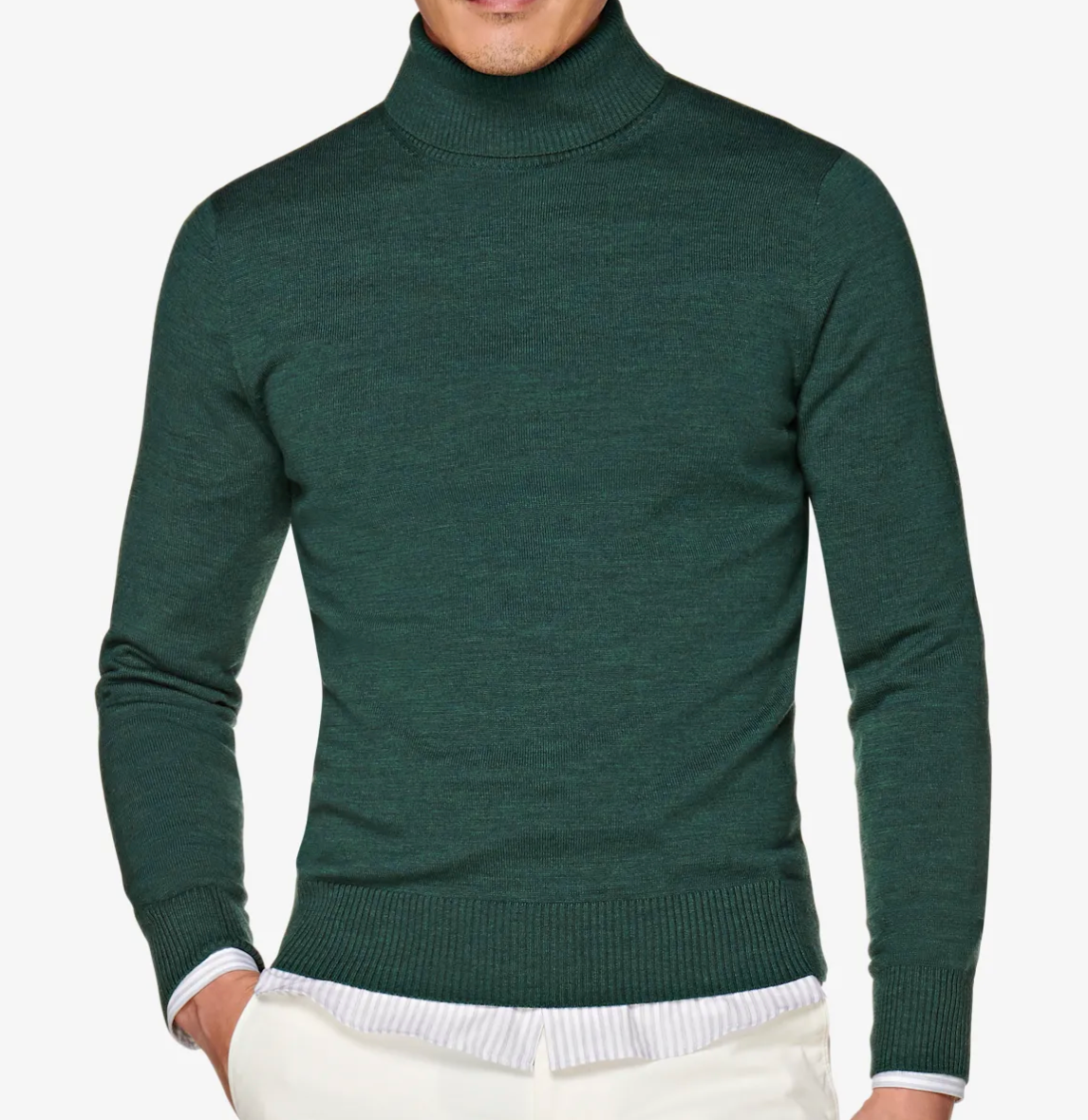 Pure Merino Wool Turtleneck, Suitsupply
These bad boys fit like a glove, which makes them perfect for pairing with a nice suit or jacket. They're incredible soft, but delicate so be careful to follow the washing care instructions–or you may end up with a pilled up mess. We also love that they come in a number of colors including black, grey, camel and more.
Buy Now
Perfect from the Bottom Up:
Literally.
Denim Jeans
Insert blurb here.

[Insert 3 options]
Footwear
Insert blurb here.

[Insert 3 options]
Belts
Indsert blurb here.

[Insert 3 options]
The Ultimate Top Layers:
You know it.
Light Jackets
[Insert 3 options here]
Blazers and Sport Coats
[Insert 3 options here]
Top coats
[Insert 3 options here]
Vests
[Insert 3 options here]
The Accessory Drip:
Insert here.
Rings
[Insert three options]
Bracelets
[Insert three options]
Necklaces
[Insert three options]
Watches
[Insert three options]
---
Shout out to Steven Branco's daily inspirations on Instagram like; Philipp Hehmann (@streetandgentle), Leo Chan (@LevitateStyle), Ashkan Hobian (@ashkanhobian), and Preston Konrad (@prestonkonrad). Stay tuned for a roundup of our favorite must-follow men's fashion Instagram creators, coming soon!