We all have clothes lying around in our drawers and our closets that could use just a little bit of embellishment. If clothes can allow you to wear your heart on your sleeve, then why not add a little bit of personality to your clothes?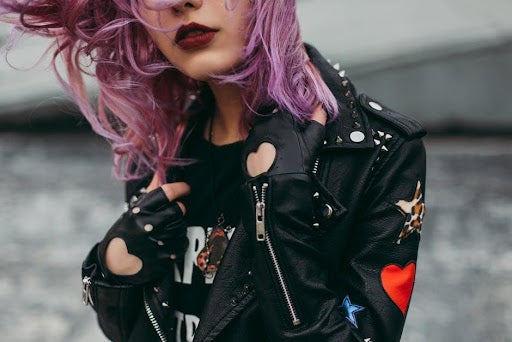 Iron on patches for clothes can be a great way to add some embellishment to any item of clothing. Whether you want to add some personality to a denim jacket, or maybe you want to add on a company or business logo to a uniform, iron-on patches are the way to go. Read on to discover why iron on patches are a great decision for you!
Versatility of Use 
Iron-on patches can be applied in many, many situations. They can be a great opportunity to add customization to an item of clothing if you're a clothing company, they can make your business or sports team uniform stand out, or they can just look great on any everyday item of clothing.
Iron on patches are easy to use and work great on a wide variety of different garments and fabrics. Iron-on patches generally work best on fabrics like cotton and polyester, but many garments are made with these kinds of fabrics so you will not find yourself limited in choices.
Ease of Application 
As we said, iron-on patches are very easy to apply to numerous kinds of garments. Almost anyone can apply an iron-on patch with an iron and just a little bit of patience. 
Simply position the patch onto your desired item of clothing, set the iron to the highest setting, and use a pressing cloth to smooth the iron over your patch on both sides of the garment material. Make sure the patch is fully cooled before you try to move it or wear the garment and you're good to go!
Numerous Design Options 
Iron-on patches are often made of a woven design that allows for an incredible level of detail. Because of this, almost anything can be made into an iron-on patch. All colors, layouts, and shapes can be worked into the design of your desired patch!
Woven patches can even incorporate color gradients or other highly detailed components. An iron on patch can be incredibly bold and simple, or it can be highly intricate and detailed. Custom iron on patches are inexpensive and a fantastic way to leave your personal mark on any item of clothing. 
Choosing Iron On Patches for Clothes 
Iron on patches for clothes are a great way to leave your own personal mark on you style or to make your brand stand out from the crowd. No matter what you use them for, iron-on patches aren't going out of style any time soon, and for good reason.
With an inexpensive, versatile, and easy-to-use addition to almost any garment, why wouldn't you use iron-on patches to show off your style or your personal brand?
Continue exploring the site for more style and business tips!