A muffled sound, hisses, and puffs can ruin even the best song in the world.
Most music lovers know that choosing the right speakers can change your entire listening experience. It's important to choose the right make and model if you want to enjoy listening to your favorite jam wherever you are.
But here's something that most people don't realize: There's a different speaker type for different situations. You can't just move your kitchen speaker if you want to listen to music while relaxing on the patio. And you probably shouldn't use your computer speakers for your home theater system. Let's not even talk about using your smartphone as a "speaker" for parties because it can make any song sound terrible.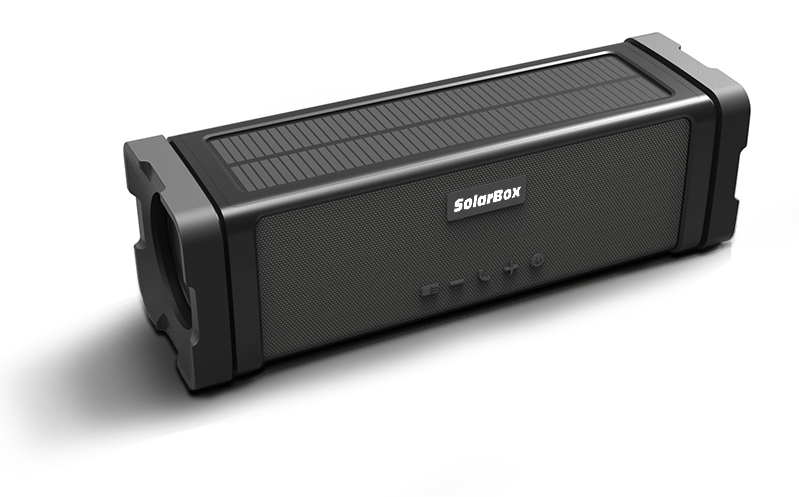 So, what should you do when you want to enjoy good music and you spend a good bulk of your time outside your own home? Invest in a nice outdoor speaker that can keep up with your demands!
Getting a high-quality outdoor speaker is not as straightforward as buying something for your home theater system. Fortunately for you, a start up called SolarBox has created a speaker that will allow you to enjoy good music very conveniently. The Solarbox Lumine is a happy medium between ruggedness and life's little luxuries. It's perfect for an adventurer/party boy /music lover like you!
What makes this speaker stand out? Here are five.
It's drop-proof, rain-proof, and party-proof
Whether you are exploring the great outdoors or you are just having a party in the patio, it would be such a hassle to bring and use fragile gadgets that would kill the fun. You wouldn't want to waste time worrying if your speakers, are okay, right?
The Solarbox Lumine is a versatile outdoor speaker that you can use anytime, anywhere – no matter what the weather, no matter what the occasion, no matter how rowdy your bros are. You can bring this speaker with you on the beach or into the wild. You can expose it to different outdoor environments. It's dustproof and shockproof. This baby is tough as nails so you don't have to worry about drops and splashes. In fact, it has the highest waterproof level, so you can use it to party by the pool with no problems! Taking care of this low-maintenance speaker is such a breeze.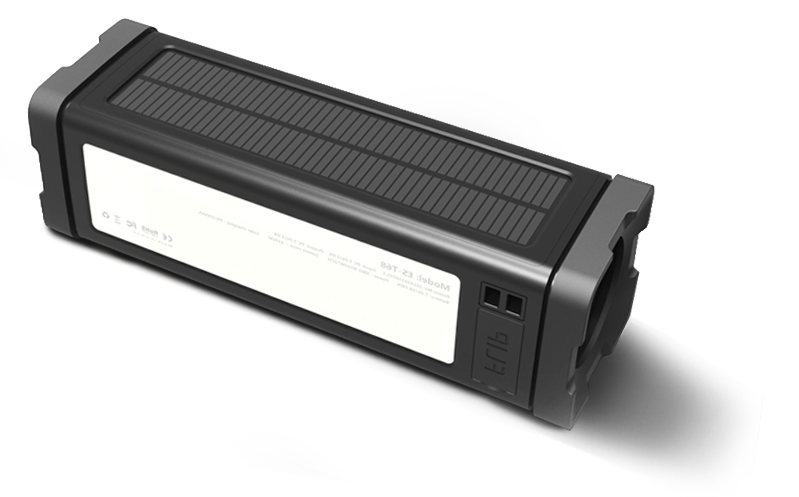 Enjoy endless power from the sun
Bluetooth speakers are a hot commodity nowadays. It's a great technology that allows different gadgets to connect wirelessly. But even the most high-end Bluetooth speaker is still tied down by wires when charging. If you are exploring nature or going camping for a few days and you want to enjoy music during your trip, a regular Bluetooth speaker simply wouldn't do.
Enter solar-powered Bluetooth speakers that gives you 100% full freedom from wires – that's exactly what the Solarbox Lumine is all about. You just need the sun to charge your speakers! Ten minutes under the sunshine gives you thirty minutes of music. Because it is powered by something so abundantly-available, you don't ever have to worry about losing the power of your speakers. Plus, the battery life lasts 30 hours of continuous playtime!
With this choice, you are doing something nice for the planet too! It may not seem much, but hey, every single thing that can contribute to saving the planet counts for something, right?
It's a portable power bank
When you are exploring the wild, the last thing you need is a gadget with a drained battery, right? Good thing the Solarbox Lumine can help with that. It's also a portable power bank with a 5500mah battery capacity that's enough to charge your gadgets and devices several times. Just plug in your device to keep it charged when you need it most.
… and a reliable outdoor light
Another thing that you might need when you're outdoors is a good flashlight. Good thing the Solarbox Lumine has a 118 lumen LED light, meaning it's bright enough for most walkways. You can also easily pick a different light mode according to what you need. Some of the other options are flashlight, high mode, low mode (great if you're looking for something in the tent at night), and SOS mode.
This is great for those who want to pack light because you don't have to bring a separate flashlight or lantern anymore. Very convenient, right?

Clean design and easy to carry
The quality of the construction and design is simply amazing. It's the type of thing that will give you flexibility and freedom when travelling. It has a compact design that will allow you to save space while travelling. It also features a convenient carabiner attachment that will allow you to hook it on your bag, belt, chair, or anything!
Bring the party wherever you are
Whether your idea of "outdoors" is a week-long camping away from the city or a party in the patio with a nice grill, the Solarbox Lumine can help you create an awesome listening experience that will make you the life of any party. It promises a crystal-clear sound, balanced audio,  and a Booming Bass (110 dB max vol.)
You can use the advance Bluetooth 4.2 chip to stream music from your gadgets. The Solarbox Lumine features an extended range, so you can still listen to music near or far. You can also use the built-in auxiliary input that will allow you to plug in any device to your speaker in case Bluetooth connectivity is unavailable. If you don't want to use your gadget, make sure to keep your favorite songs in a TF card that you can conveniently load on the Solarbox Lumine.
Now, all you need is an equally awesome playlist. Don't disappoint!
The Solarbox Lumine has already raised  a whopping 574% of its target funds on startup website Indiegogo. The campaign started in early September and is likely to end soon. Check them out here.