Every man needs these styles in their wardrobe to both look and feel great all day long.  Whether you have limited space to pack for a big trip or just want to get the biggest bang for your buck when it comes to shoes, consider the following 6 versatile styles.
You don't need to spend a fortune on a million pairs of shoes when each choice on this list is excellent for all occasions. These options will get you through the day no matter what life decides to throw at you.
Combat boots do a fantastic job of keeping feet warm and dry while still looking incredibly stylish. Even though they are the footwear of choice in the armed forces, that doesn't mean that civilians cannot enjoy this versatile boot as well.
If you've never sported this style before, consider some of the combat boots on this list. Those kinds of boots are pretty suitable for making you look tough and fashionable at the same time.
Chacos
Chacos are some of the most comfortable shoes on the planet. Their sandal design allows your feet to breathe while still giving you the support you need to get through the day.
While you will need to watch out for the Chacos tan, it is a price that many wearers are more than willing to pay. Chacos are the perfect summer shoe. Some say it is the only shoe they need while on vacation.
If you only have room for one pair of shoes for your summer getaway, then Chacos may be the way to go.
Retro or vintage sneakers are a classic that no man should go without. With a variety of shapes and styles to choose from, there is bound to be one that vibes with your aesthetic. From the 80's-the late 00's, these shoes are perfect for running errands around town, working out, a casual day at work, or anything in between. No man's wardrobe is complete without a trusty pair of throwback kicks. This is the best way to appear timeless, confident, and in-style.
If you foresee yourself running a lot, then you may want to opt for Nike or Adidas; however, if you think you might use them mostly for more laid-back hanging, then you may want to consider Vans, Keds, or Converse. All these brands have been in the game for a long time, meaning that you can't go wrong no matter what you end up going with.
Boat shoes are lovely because they can be dressed up or down to fit any occasion. Coupled with the fact that they are waterproof, these shoes really can do it all. Having made a style resurgence in the past decade, these shoes have become more popular than ever.
If you want a fantastic shoe that can both fit in and stand out, then you need to get yourself a pair of boat shoes today.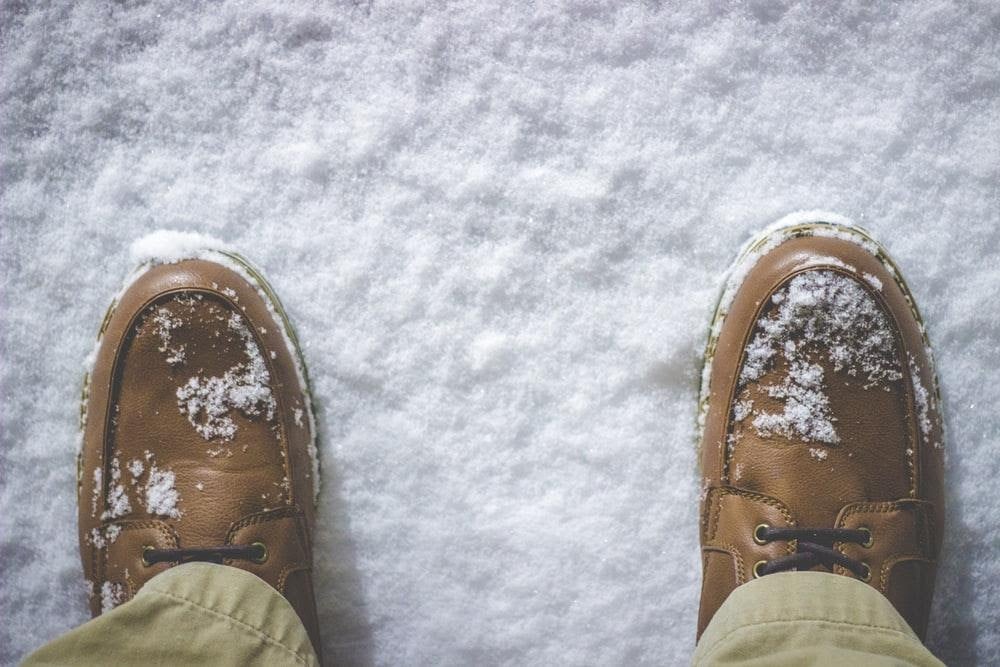 Much like boat shoes, oxfords can also pair wonderfully with a wide variety of outfits and styles.
These classy shoes will make a strong statement during an interview, a first date, or any other occasion where you want to look your best. However, they will also steal the show when you wish to have a chill night with the guys. No matter where you are heading, oxfords are sure to turn heads.
These professional shoes are incredibly comfortable. They can support a long day at the office or an extended shopping trip. No matter what is on the agenda for the day, these sturdy shoes will keep your feet from barking.
These slip-on shoes are easy to take on and off, making them perfect for anyone always on the go. They can also be worn with or without socks, depending on what activity you are partaking in and your personal preferences.
Keep Comfort in Mind
Shoes can be the accessory that tie a whole look together; however, looks aren't everything when it comes to shoes. While style is a factor to consider, health should be a more significant priority.
Studies show that wearing the wrong type of shoe can actually negatively impact your health. However, if you pay attention to both looks and comfort, then you will be sure to find options that will help you to look and feel your best. What you put on your feet needs to be comfortable and supportive because our bodies rely on foot support as our foundation.
Luckily, any of the shoes mentioned above are both comfortable and fashionable. While not all of them may work for you, find the pair that does and roll with those.