It's that time of year again, and this Valentine's Day feels more important than ever. At Adore Me, we sell lingerie, so needless to say, we know Valentine's Day. To make things easier for you, we're ranking our top four V-day products by 🔥(approach the Evetta with caution!).
We also pulled together some less sexy, but incredible items that can meet all of your gifting needs. It's been a year – treat her well.
Keeping things cute 🔥
This contour balconette bra features cherries that were originally hand-painted, printed on satin, and paired with black lace. It is perfect to be worn outside the bedroom and you don't have to worry if suddenly the bra straps peek from under the sweater.
Lisette Contour and Svana Contour Plus
Hot enough for V-day, but reasonable enough to wear year-round 🔥🔥
This bra might look like the ultimate Valentine's Day set. It's red, it's lacy and it's certainly sexy. But it's also been designed specifically to be worn year-round as well. It's cut-out details are made so it's just playful enough, but it's structure means it can be comfortably worn all through the year.
Kaia Contour Reg and Plus
Garters are trending! 🔥🔥🔥
This black mesh bra has a matching keyhole strappy panty with garters that adjust vertically and around the thigh. Oh, and we can promise, these have been specifically designed to be one of the most comfortable garters in the market (they don't have to dig into your thighs!)
Dhalia Unlined and Dionne Unlined Plus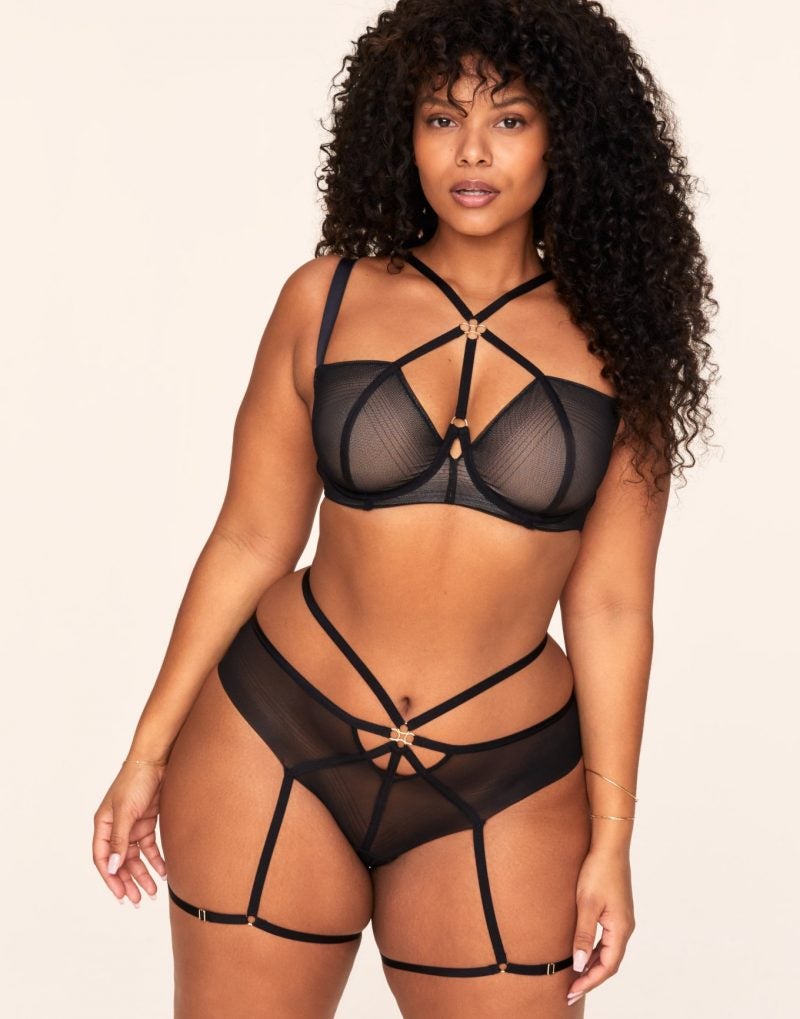 Shut it down. Shut. Everything. Down. 🔥🔥🔥🔥
If you are in the mood to just go over the top for V-day, we've got you covered. Well, you won't exactly be….covered.
This black lace cupless bra with ruffle details features an underwire for a more contoured shape. Oh…and….we also have black heart pasties sold separately on the website. If you're interested 🙂.
Period Panties are better for the planet 🌍
A friend in need is a friend indeed. Our Ella midi-brief would make a practical and eco-friendly Galentine's Day gift for your bestie. These lace-trimmed fuchsia pink period panties not only help make that time of the month a little easier but also are kind to the planet.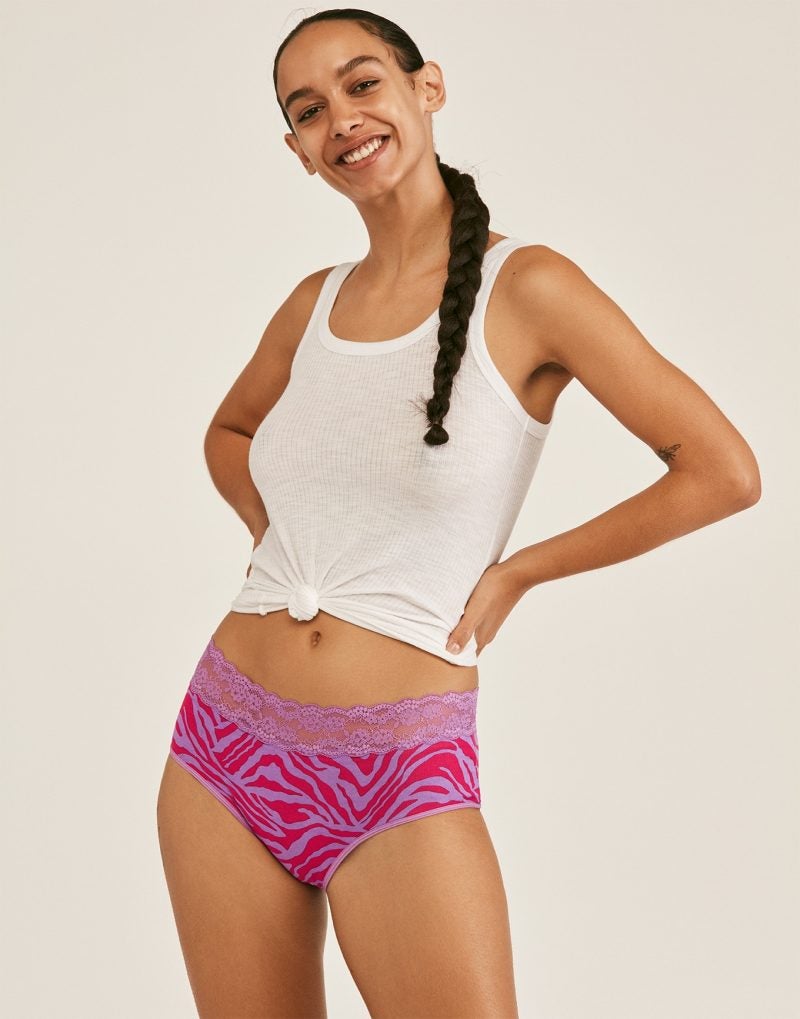 Buy her something she'll always keep in her purse 👜
The most versatile product of a makeup bag, Flawless blush brings radiance to cheeks, accentuates cheekbones, and can also be used as an eyeshadow. It will make a perfect gift both for a makeup maven and a beauty minimalist without breaking your bank.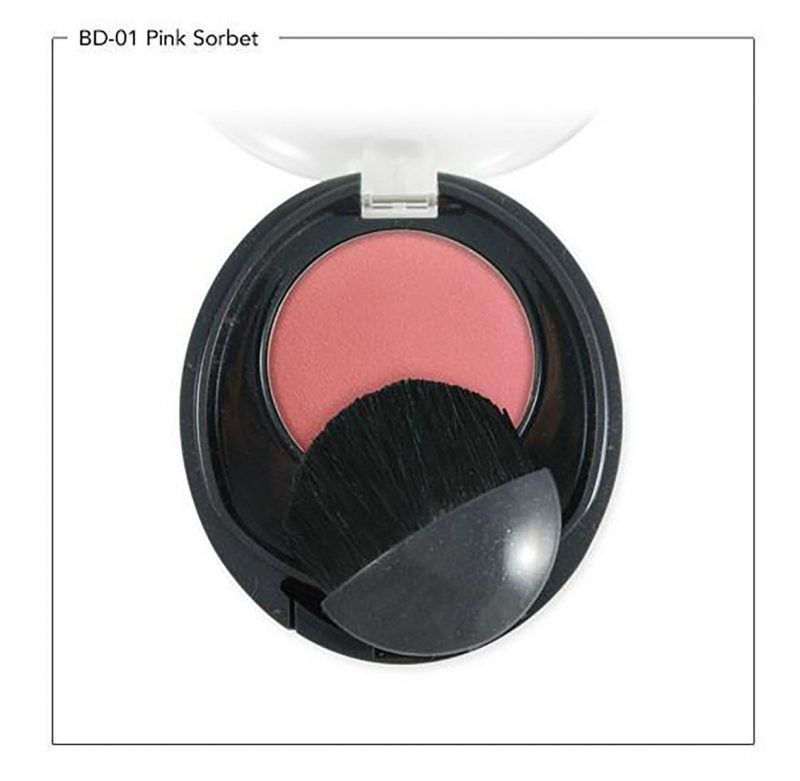 Red Lips and Leggings 👄
The hunt for the ultimate pair of leggings for Valentine's day is over. Blow social distancing approved kisses to random passerby while going to the grocery. For the friend who can pull it off.
Red Lips and Socks 👄
This cute print will definitely put a smile even on the gloomiest day. Unlike other types of apparel, you won't have to worry about sizing, and it's a really affordable way to warm both hearts and toes!
Cooling down with advanced fabric technology 🧊
Cooldown that hot red! The Anytime Tank is comfy everyday essential and feels like a second skin. Your mom and her peers will appreciate the magical powers of our Coolibrium's ThermoReg cooling technology, providing immediate and long-lasting cooling relief.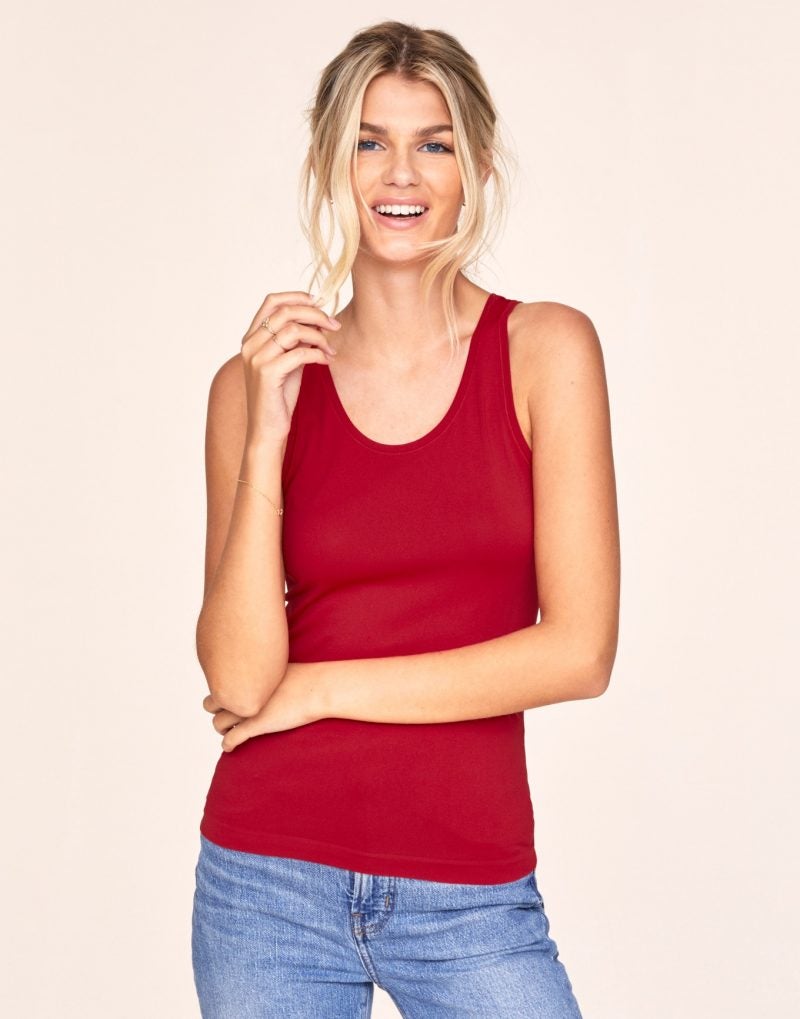 Don't you dare forget your other significant other! 👼
This long sleeve sweatshirt is super soft and is great for every day and photo ops. It's a perfect gift for any little one or their parents. Share the love!