Have you ever purposely wanted to break the rules?  Chef Phillip Ashley Rix intentionally learned the rules of chocolate so he could break them.
With a background in chemistry and marketing, he is a self-taught chocolatier who spent two years researching chocolate, the history of it, where it is sourced and how it is made, before he even touched chocolate. His goal was to liberate chocolate from the confines of tradition.

Phillip Ashley Rix is one of the world's preeminent chefs and designers of luxury chocolate. He is an award-winning chocolatier and owner of Phillip Ashley Chocolates in Memphis, Tennessee, which he founded in 2012. The brand has an international following and is sought out by high-profile clients, top corporations and major events to offer premium gifts.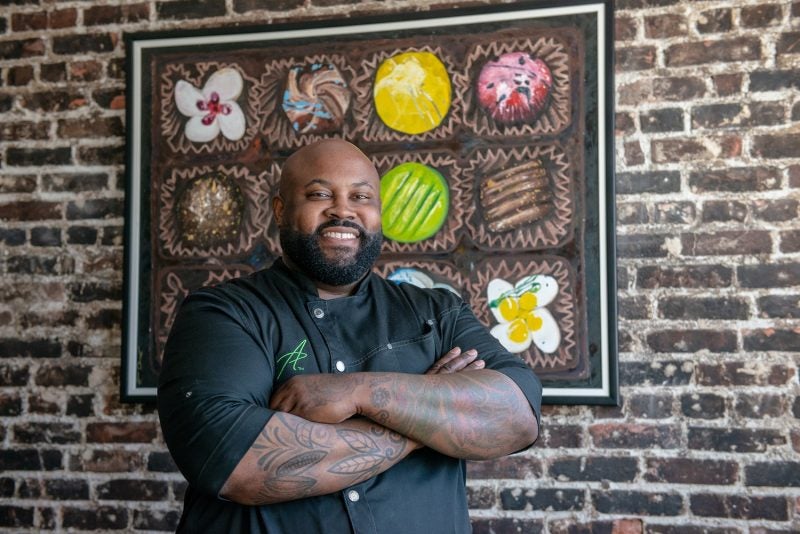 "I came right out the gate wanting to do the unexpected." Rix said. "I wanted to put barbecue and chocolate together. My goal was to bring that stick of gum that tasted like a three-course meal to life. But, I understood I had to master the foundations of chocolate first."
At Phillip Ashley Chocolates, every chocolate tells a story. His love of art, history and culture is the inspiration behind his creations. He spends countless hours researching and incorporates the details when designing flavor profiles for each hand-crafted piece.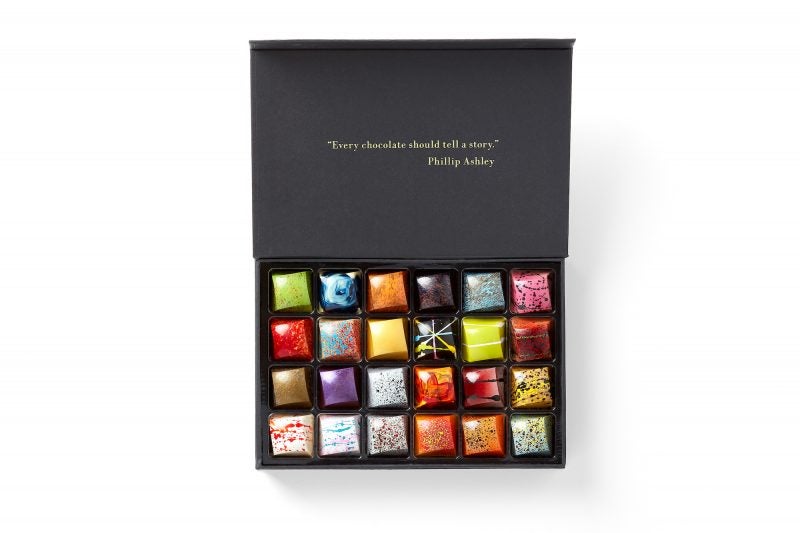 Phillip Ashley's first hand-crafted design was a tribute to his grandmother, Mama Jean. She would make sweet potato pie with vanilla bean and spices. It was a family tradition. He captured those precise flavors in a creamy milk chocolate.  He continues to break the mold and traditional uses of chocolate. The Savoy, his award-winning French Bleu Cheese chocolate is a favorite among his high-profile clientele.
Chef Phillip Ashley is renowned for designing wildly imaginative chocolates including ingredients such as Thai lemongrass, mint, white balsamic vinegar, Picual extra virgin olive oil, gorgonzola dolce apricot, margarita, hot sauce, bourbon and barbecue. His passion for fanciful flavors and masterful attention to detail result in visually stunning, decadent pieces of art.
With a portfolio of over 500 designer chocolates, clients often say his delectable gems are "too pretty to eat." When asked what his personal favorite chocolate is, Phillip Ashley responds "I haven't made it, yet."  His perspective drives him to continue to pursue the next amazing creation.
A true Ambassador of Taste, he's curated dining experiences at the James Beard House in New York City, as well as created tens of thousands of chocolates for Hollywood's elite at the EMMYS®, GRAMMYS® and OSCARS®. In 2014, FORBES Magazine named Phillip Ashley the "Real Life Willy Wonka".  In February 2020, he competed on Food Network's Chopped Sweets.
Phillip Ashley Chocolates is the perfect gift for any occasion. His creation, The Perfect Turtle, was named one of Oprah's Favorites Things 2020, by O Magazine.
Valentines Day is a special holiday in the world of chocolate. For this occasion, Phillip Ashley has curated a 13-piece, limited-edition collection titled "Love Drunk", which features the work of commissioned artist Jammond Bullock of AlivePaint, on the cover of the heart-shaped box. Each is infused with a wine or spirit. Only 1000 boxes will be made available via pre-order.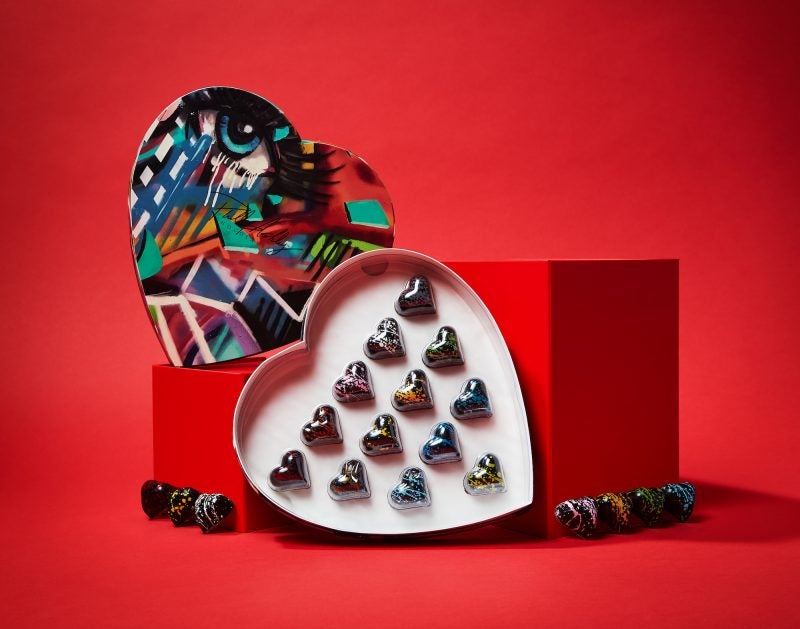 The Maiden (Green Chartreuse Pineapple Lime)
Safe Word (Single Malt Blueberry Lemon)
Mi Amor (Frangelico Nutella Mousse)
Love Potion (splash rose pink)
White/white
Champagne Elderflower Liqueur Pear
Trois (Cabernet Sauvignon Fig Jam Strawberry)
Sugar Daddy (Dark Rum Browned Butter Caramel)
The Lambada (Mezcal Mango Sour Reduction Lime Kosher Salt)
Secret Agent (Lillet Vodka Lemon Curd white chocolate)
Side Piece (Cognac Cointreau Orange Peel)
Canopy (Grand Mariner Kiwi Purée)
Geisha (Japanese Whiskey Yuzu Vanilla Bean)
Haute Toddy (Bourbon Local Honey Lemon Vanilla Spices)
Love Drunk (Rosé, Chambord & Raspberry purée)
As the world shifted during the pandemic, Phillip Ashley was able to quickly pivot and grow their online business, virtual chocolate tastings, and online events. He conducted over 200 virtual chocolate tastings in 2020.
Check out the events calendar or purchase a gift for someone you love, including yourself, at www.PhillipAshleyChocolates.com
Location:
1200 Madison
Memphis, TN 38104
www.PhillipAshleyChocolates.com
IG:  @PhillipAshley
By Nicole A. Thomas