The Swagger Man is always prepared for whatever comes his way. Everyday carry items are important for the busy, Swagger man to ensure he is always ready and in style. The team at Swagger Magazine rounded up the top essentials every man needs to start up his everyday carry kit.
Otto Hutt 04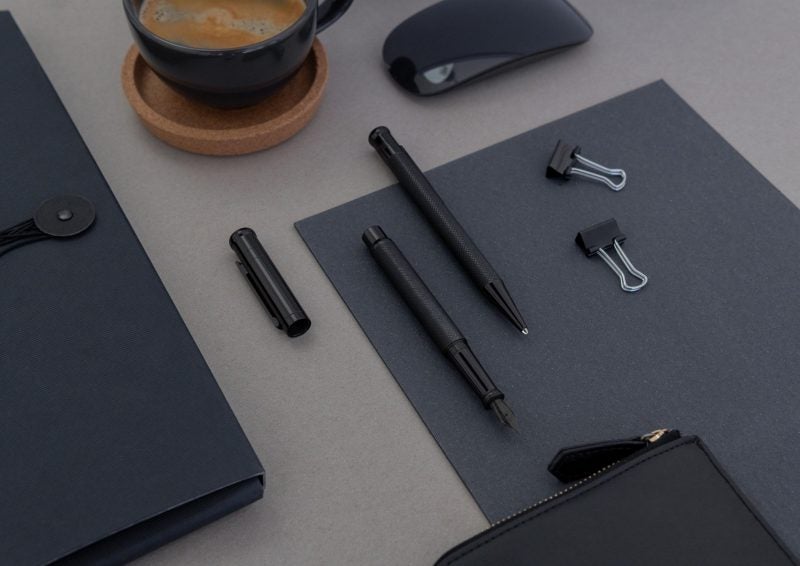 Sophisticated and stealthy. Sleek and suave. Who knew a pen could deliver so much swagger?
Meet the Otto Hutt 04, a classic design for the modern, 21st century gentleman. Hundred year-old German brand, Otto Hutt, utilizes the techniques and craftsmanship of old world jewelers to create a pen with technically superior function that also delivers in fashion and form. Wherever it goes with you, a conversation starter is along for the ride.
The Design 04 features a black barrel with a tonal checkered guilloche pattern which has been lacquered and smoothed to a satiny matte finish. With trim to match and either a stainless steel or 18 carat gold nib, the 04 fountain pen glides across the page like a race car expertly rounding a corner at high speeds. The 04 rollerball and ballpoint pens are equally as stately, perfect for a pocket or an elegant accoutrement on your desk.
Whether you're looking for yourself or for a stately gift, the Otto Hutt 04 is as cool as any leading man with an accessibility that makes it comfortable in the hand and a perfect addition to your correspondence and workday. It's an incomparable writing experience with just the right amount of edge.
Visit store.kenroindustries.com and take advantage of our special Swagger Discount code swagger10
Fieldcraft Folder by TOPS Knives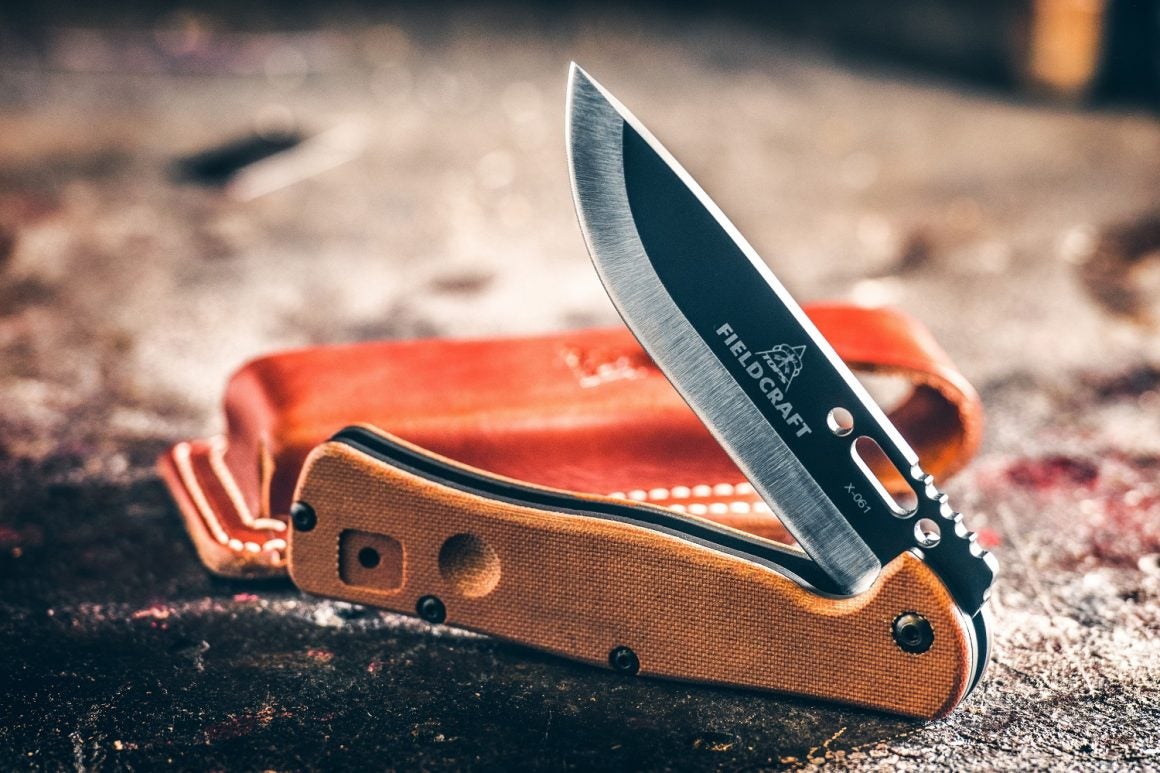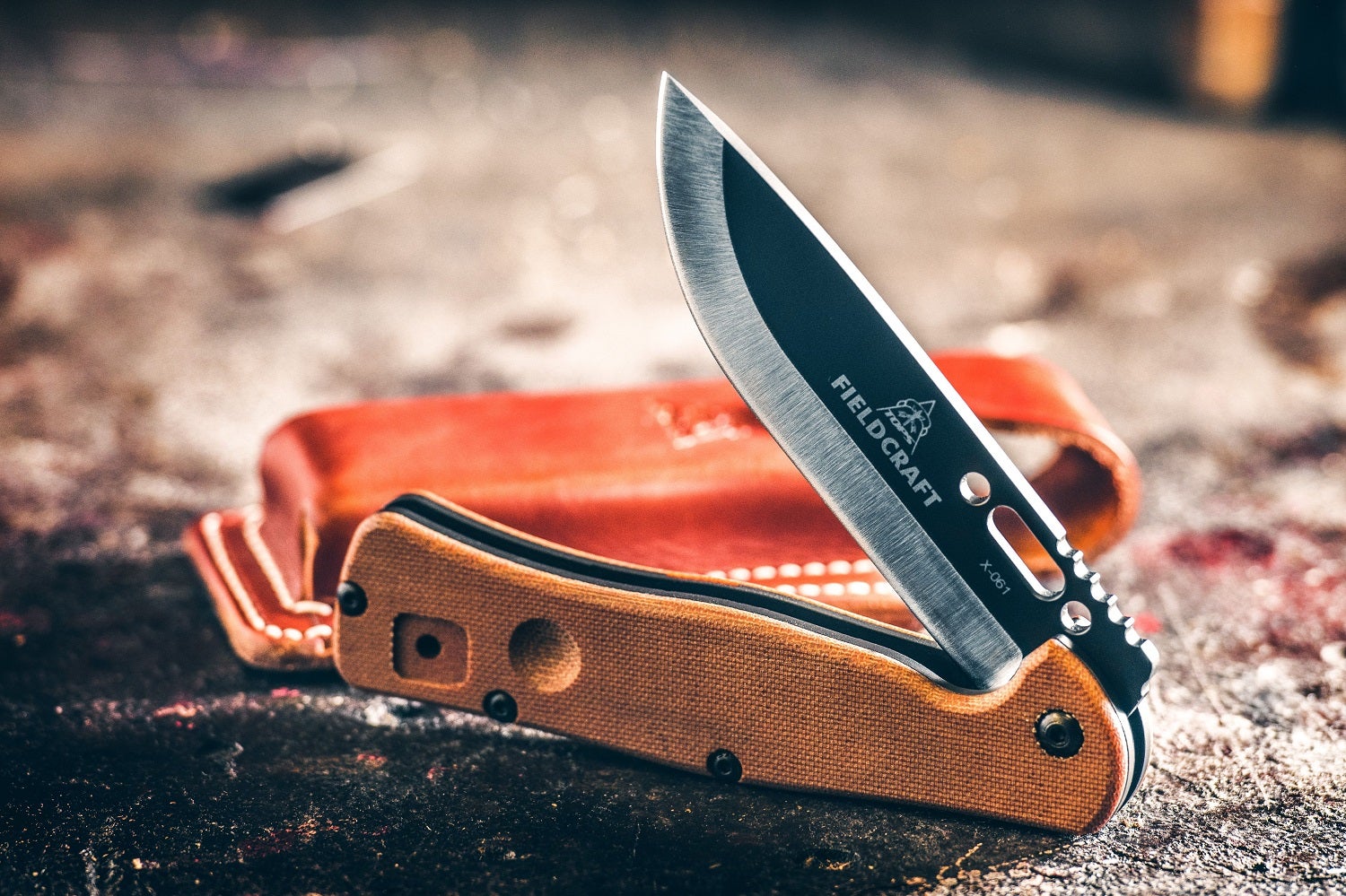 TOPS Knives has been making top-quality fixed blades in the USA since 1998, and while they are known and respected for the wide variety models they have, a lot of people aren't aware that they have a few great USA-made folders in their lineup as well.
EDC knives can mean many different things to people. While the Fixed blade version of TOPS Knives' Fieldcraft is too large for many to consider as an every day carry blade, the folding version might be just right for when you want a larger blade handy. It's got the same basic specs as its fixed blade counterpart – almost 10" overall length when opened and a 4.5" blade. It's thinner and lighter than the fixed blade though. The frame is made of black coated stainless steel liners with Tan Canvas Micarta handle scales, giving it a classic TOPS look. The pocket clip is set for tip up carry and is reversible. The blade is still 1095 high carbon steel (so be sure to maintain it often to avoid rust issues) with TOPS' famous differential heat treatment.
It also still has TOPS' modified Scandi Grind, which is a joy to use when cutting wood, but will also be handy for other tasks that might require a blade stouter than most folders provide. Just in case you already have too many things in your pockets to carry this comfortably, it comes with a high-quality leather pouch that can be worn horizontally or vertically on a belt.
Cash Can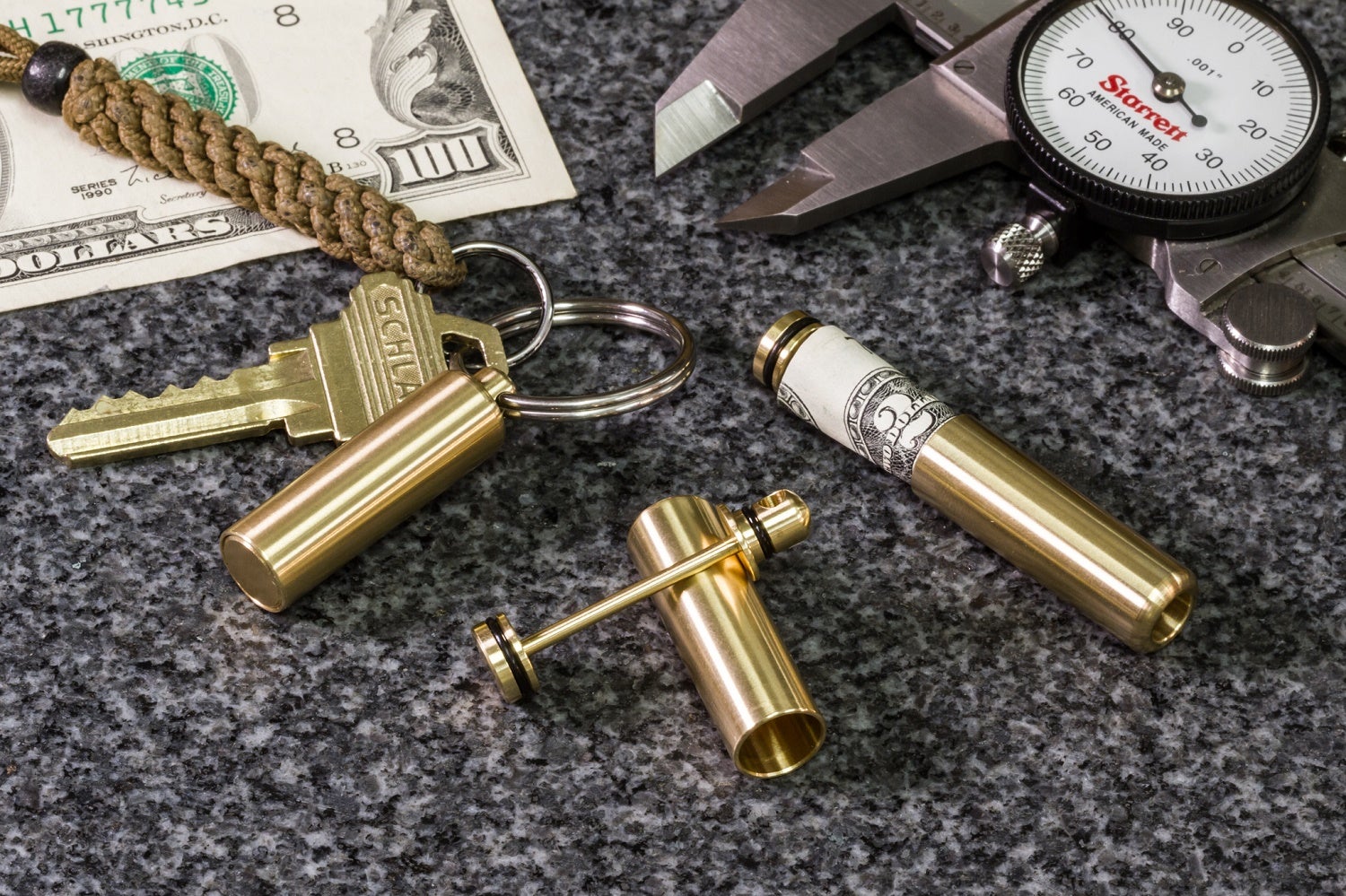 Imagine that one morning you head into the kitchen and discover you are out of coffee. The mini mart is not too far away so you jump into your car and head to the store. When you get to the check-out you reach for your wallet and discover you left home without it! But you have your keys, right? Of course you do, you drove here – and there on your keys is your Mini Brass Cash-Can, hiding a fifty-dollar bill.
How it works: Fold a bill according to the instructions, wrap it around a spindle, push the spindle into the housing, then put the key ring through the key ring hole in the top of the spindle. The simple two-piece design of the Cash-Can will keep a single bill securely on a key ring until needed. Once removed from the key ring, the spindle will slide out and reveal the tightly rolled bill. The idea was to make as compact a unit as possible that would store emergency money on your keychain without the risk of losing it. Available in a single bill or two bill version, material options include copper, brass, or titanium – and it is waterproof!
In the year 2010, the Cash-Can was featured in SkyMall, the publication in airplane seat pockets. Currently, it is featured in the EDC Issue of Gun Digest. It has been reviewed by Cool Tools and Lifehacker.
Personalize your Cash-Can with custom engraving and gift your loved ones, or yourself . Add a Cash-Can to every keychain and don't leave home without one!
Check out what's new for 2021! Use Swagger Code EDC10SW for 10% off.
Learn more about Sunshine Products USA.
Kognito by Krudo Knives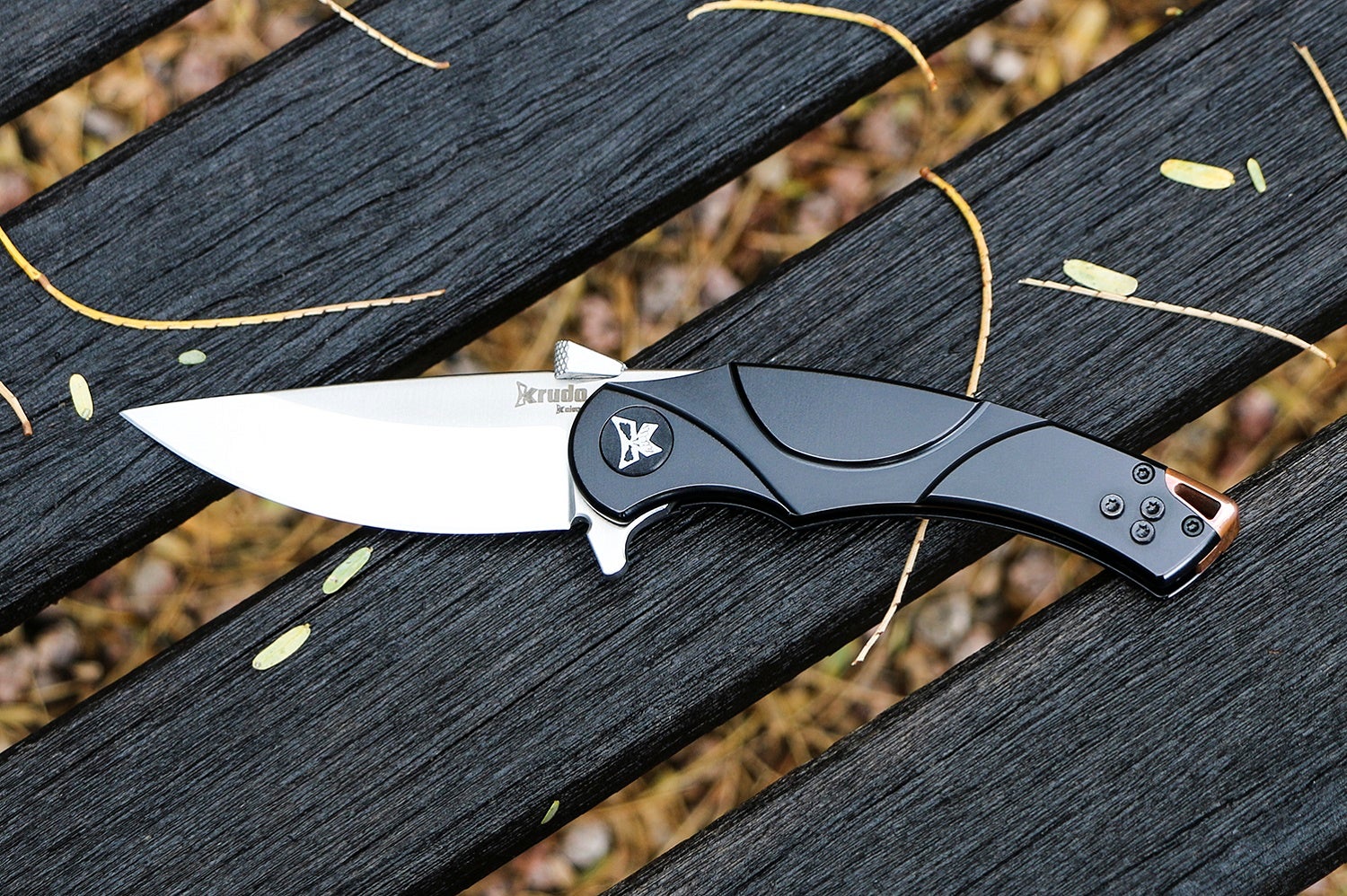 Are you staying vigilant and aware in every situation? Where are you focusing your attention and energy? What's happening to your breath? Are you controlling it or is it controlling you? KOGNITO is about recognizing your own ability to control outcomes, keep cool and make powerful decisions, especially when the chips are down.
In that vein, KOGNITO was created. During 2020, Louis Krudo put his head down and reimagined every aspect of his design direction. He focused on how he could bring blades to life that have what it takes in this new, strange world. From this thought process came KOGNITO.
Use this folder as a talisman of sorts, as a physical reminder of your power to affect outcomes, to reimagine what is possible, to come up with new strategies and to stay sharp and aware in every scenario.
KOGNITO's arched frame creates an ergonomic relationship between flesh and metal. It is highly comfortable in the grip, especially once the thumb is placed on Louis Krudo's proprietary Thumb Wedge design. You will see how easily that Thumb Wedge allows for out of the pocket deployment with a one handed draw, and with 3 inches of blade, KOGNITO makes short work of any edged activities you need during your day.
Be sure and check out the copper spacer, combined with the blacked-out frame, for that extra special touch Krudo added to this design. Yes, the copper gives KOGNITO slightly added heft, but the feeling of assured readiness, along with the sexy color combo completely rounds out the look and feel of this blade.
Sunski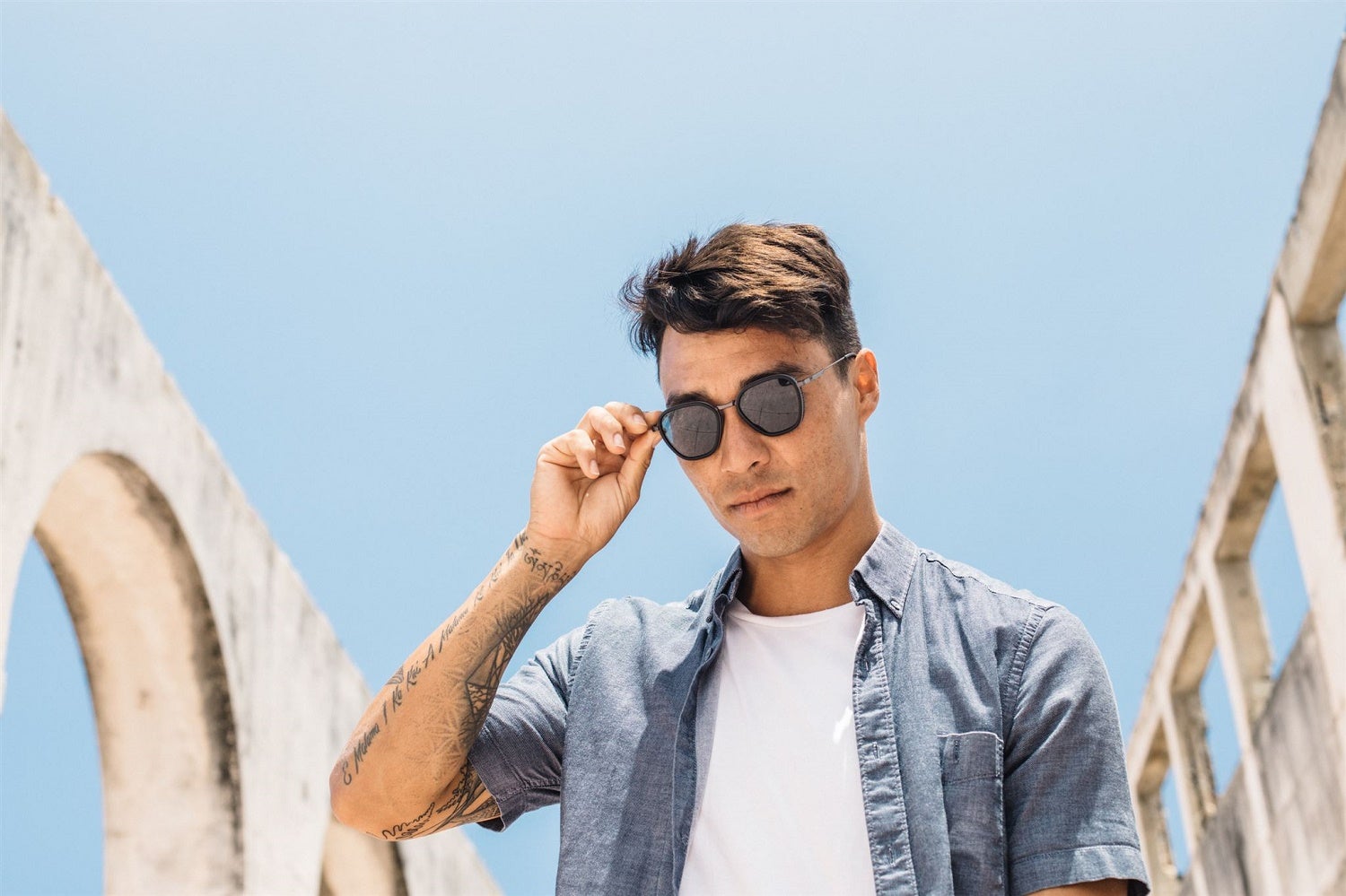 The Bernina is Sunski's flagship premium style that breaks the bar for what's possible in sunglasses design. When we set out to create the Bernina, our challenge was to create an elevated style with no compromise on comfort and performance. How your sunglasses look is just as important as how good you feel in them, and the Bernina nails both.
A flared resin keyhole eliminates discomfort from metal nose pads, and the perforated sun shields offer serious side glare protection while maintaining a flat profile. The body is built from lightweight recycled plastic resin, the arms are milled from SAE 304 stainless steel and the lenses feature polarized CR39 for high visual acuity and abrasion resistance. Subtle details complement the look, with hints of vintage aviation and racing in the details: the stamped linear grooves along the temples evoke the lines of a vintage Alfa, and the perforated sidewings are inspired by rivet patterns of a Spitfire plane.
But talk is cheap. Put them on, and how do you feel? Like a first class ticket to Italy. Like riding the afternoon train through Bernina pass in Switzerland. A guttural classic car winding the sparkling Amalfi coast. Life's goods moments are quick to pass; but they'll last a little longer in the shade of the Bernina.
Allett Hybrid Card Wallet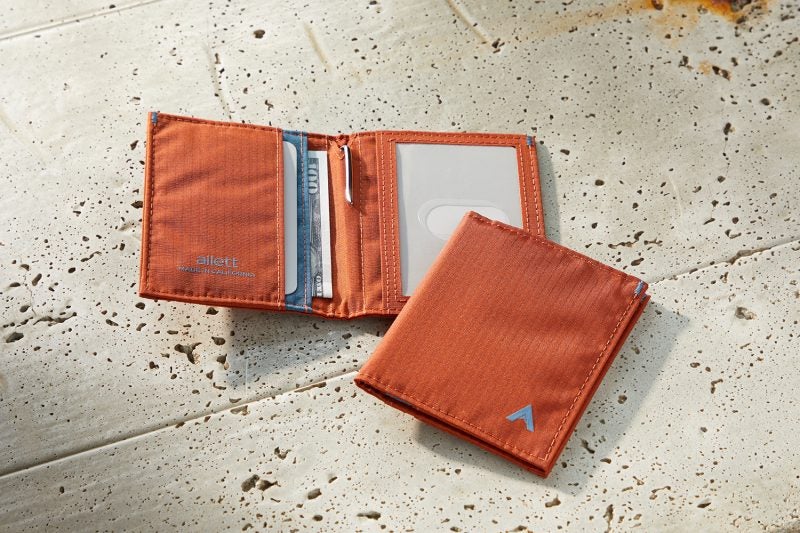 It's 2021 and if there's anything we've learned over the years, it's less is more.  Time to reduce that bulky wallet, but don't worry, you won't have to make concessions if you choose correctly.  The new Hybrid Card Wallet by Allett is the ideal solution for the man that wants to carry less and have it all. 
A Swagger team favorite, this compact card wallet carries 3-10 cards and folded cash.  Allett has been making slim wallets in San Diego, California since 1995.  Tried and true, their range of styles won't disappoint. So, why is the Hybrid Card Wallet in the EDC spotlight?
First of all, the size is compact enough to slip into your front pocket and forget it's there. Literally you'll search for your wallet for a while, before you realize it's right where you left it, in your pocket. It's robust double stitched seams and techy rip-stop nylon lasts almost indefinitely.  The fabric is backed with an environmentally certified water-resistant coating that weathers the elements like a champ. If theft is ever a concern for you, rest easy, it's nearly invisible to pick pockets and has built in RFID protection that block signals from electronic thieves. Anyone that uses a pen will love the added pen pocket feature.
Just don't forget to add the Micro-Pen to your purchase to complete the look.  Allett wallets are made with a tiny pocket made to house their Micro-Pen, and it's well worth the upgrade if you ask us. 
Allett Face Mask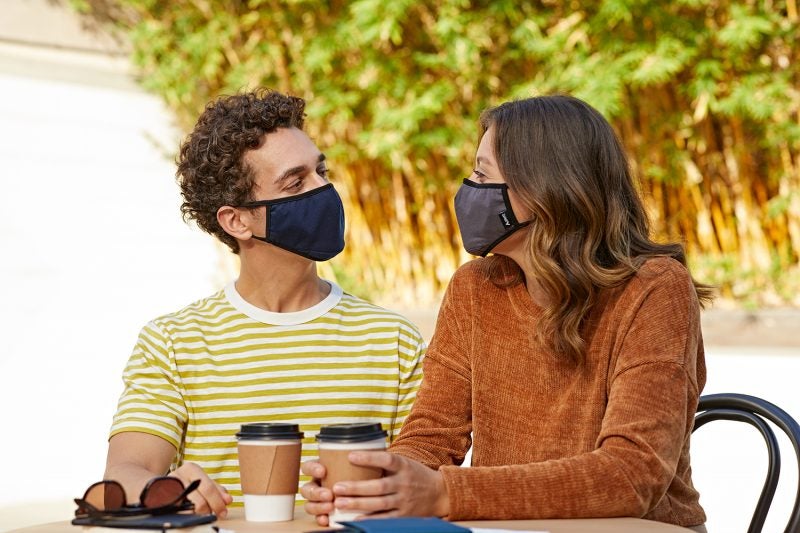 You may be hoping this "mask trend" is coming to an end soon, and we are too, but in the meantime you've got to try the unrivaled Allett Face Mask. We never thought we'd say this, but this thing's comfy!  Wearing it all day is a breeze, and you'll actually forget you've got it on at all. The fit is superior to anything else you've tried.  A few major features about this mask really stand out. 
The filter is built into the mask and provides all over coverage.  It's a non-woven spunbond polypropylene filter, Google it and you'll find it's a recommended safe and effective filter.  The best part is, it's sewn into the mask so you won't be buying replacements. Breathability is key and these washable masks afford space between your mouth and the mask so you can breathe normally.
Anyone that has to wear a mask to work knows, all day comfort is a must, and these masks were designed for prolonged comfort. The earloops are made of soft spandex that are super comfortable on the ears. Quit adjusting your old mask and just get a better one. Designed with a chin gusset and flexible nose wire for a slide-proof experience.
Allett Masks provide a fantastic facial fit and won't slip off your nose or your chin. If foggy glasses is your pet peeve, we've got you covered, these are even anti-fog and work like a charm. A wide range of colors and styles from adjustable masks to kids masks, we're confident you'll find the right mask for you.
Gerber Center-Drive Plus and AYAKO Knife
Quality products that are truly unstoppable.
Gerber is a proud American brand that has been around since 1939. The team at Swagger have tried many multi-tools over the years, but we're pretty sure the Center-Drive Plus is going to be our favorite—and the last one we have to invest in. As Gerber says "Like the men and women who carry our gear, Gerber is Unstoppable."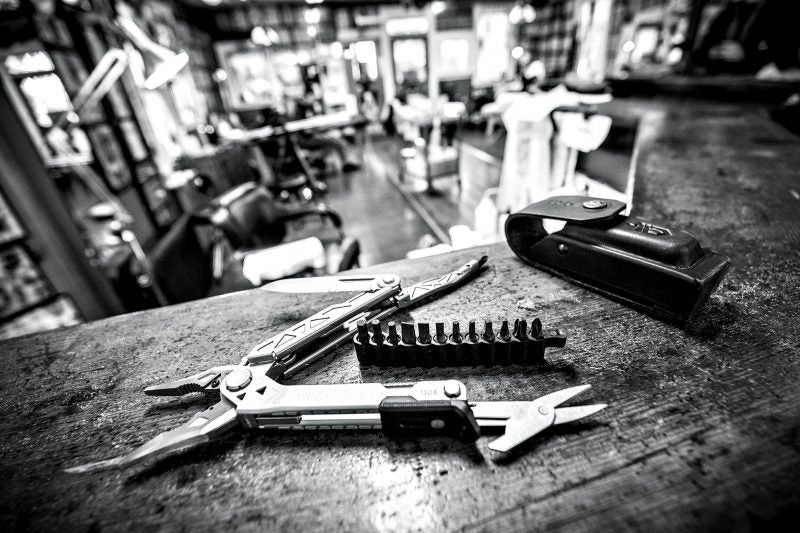 This multi-tool, American made is super solid but still manages to open with one flick of the thumb and is incredibly lightweight. After reading all of the features (needle nose pliers, wire cutters & strippers, serrated blade, scissors, and a ton of magnetic bits in their own holder), we expected the Center-Drive Plus to be an absolute monster. But at 4.7" and 9.5oz, we're pretty sure one could use it for big and small jobs without getting fatigued. The Center-Drive Plus offers users the ultimate performance through it's revolutionary design, now optimized for weapons maintenance.
The team also tried out the Ayako knife – and it is a monster in the best of ways. It is sleek and smooth and feels really good in the hand. The aluminum scales give it a really secure hand-feel without a big rubber grip that some other everyday carry and tactical knives have. The ergonomic grip of the Ayako knife allows for supreme comfort in big hands or small hands. The front flip opening mechanism is cool as well as practical and the locking mechanism on the frame gives a safe feeling using it to break down some boxes for recycling.
For all of your everyday carry needs visit Gerber today.
Nordstrom
 Selects By Jian DeLon Men's Fashion and Editorial Director
Jian DeLeon joined Nordstrom as Men's Fashion and Editorial Director in September 2020. In his role, Jian works across all facets of the men's division, overseeing storytelling through an editorial lens. Prior to joining Nordstrom, he was the Editorial Director at Highsnobiety and previously held positions at GQ, Complex and trend forecasting agency WGSN. He is also an award-winning writer, author and podcast host. He authored two books published by Gestalten, "The Incomplete Highsnobiety Guide to Street Fashion and Culture" in 2018 and "The New Luxury" in 2019. He was named one of Adweek's Young Influentials in 2019.
On days when I have to stop by the office, it's so much easier to use a simple tote bag than anything with zippers. I still want a bit of structure and durability though, and it doesn't hurt this one's by Thom Browne, turning his signature grosgrain trim into a utilitarian strap.
Carhartt beanies may be a "thing" right now, but I'm not too worried because to me they've been a "thing" forever.
One silver lining about the hands-free economy is that I don't need a lot of space in my wallet for cards or cash, so I upgraded to a slim card holder.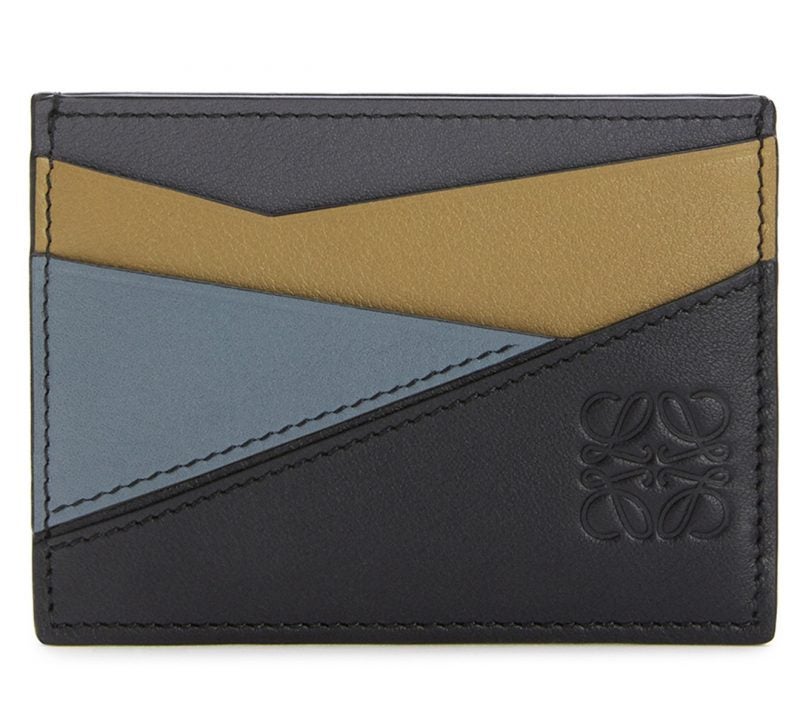 Moisturizer has become second nature to sanitizer for me. Le Labo's Hand Pomade doesn't leave my hands feeling greasy nor does it leave fingerprints on my phone.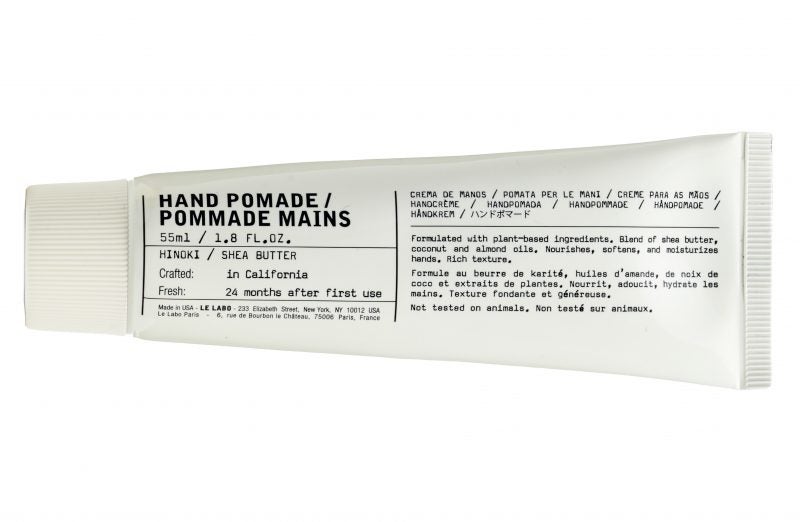 I'm a huge fan of Bode, so her face masks were a must for me. Now that I'm double-masking, the adjustable beaded side straps make it a great outer layer.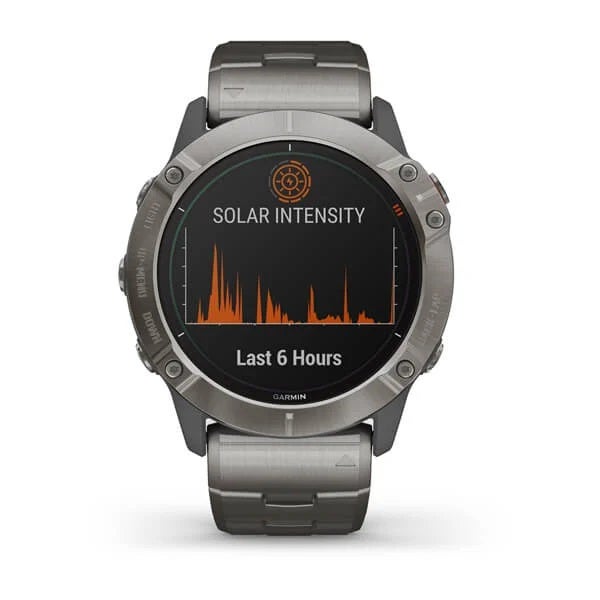 Garmin makes products that are engineered on the inside for life on the outside. They believe their customers can make the most of the time they spend pursuing their passions. Founded in Kansas, they now have more than 15,000 associates in 80 offices around the world, they bring GPS navigation and wearable technology to the automotive, aviation, marine, outdoor and fitness markets.
The newest Swagger approved Garmin product is the Fēnix 6 Pro Solar. The Fēnix 6 Pro Solar offers it's user "the face of adventure" and is built with premium materials and a premium design.
Designed as a multisport GPS watch, users can add mapping, music, intelligent pace planning and more to their workouts so you can work hard and play harder with true swag. Features of the Fēnix 6 Pro Solar include battery life up to 14 days, syncing music to streaming services, tracking your fitness stats, grade-adjusting pacing guidance to run harder & smarter, preloaded maps for over ski 2,000 resorts and heart rate and pulse Ox2 monitoring.
Committed to developing products that enhance experiences and enrich lives, Garmin believes every day is an opportunity to innovate and a chance to beat yesterday. It's time to face your adventure today with the ultimate swagger, thanks to the Garmin Fēnix 6 Pro Solar.