With National Fried Chicken Day and July 4th this weekend, we've got the perfect recipe to cater for all your celebrations! Last week we caught up with Brandon Olsen, chef/owner of La Banane Restaurant and CXBO Chocolates in Toronto, at Samsung Canada's The Experience Store at Toronto Eaton Centre – featuring the Samsung Induction Cooktop.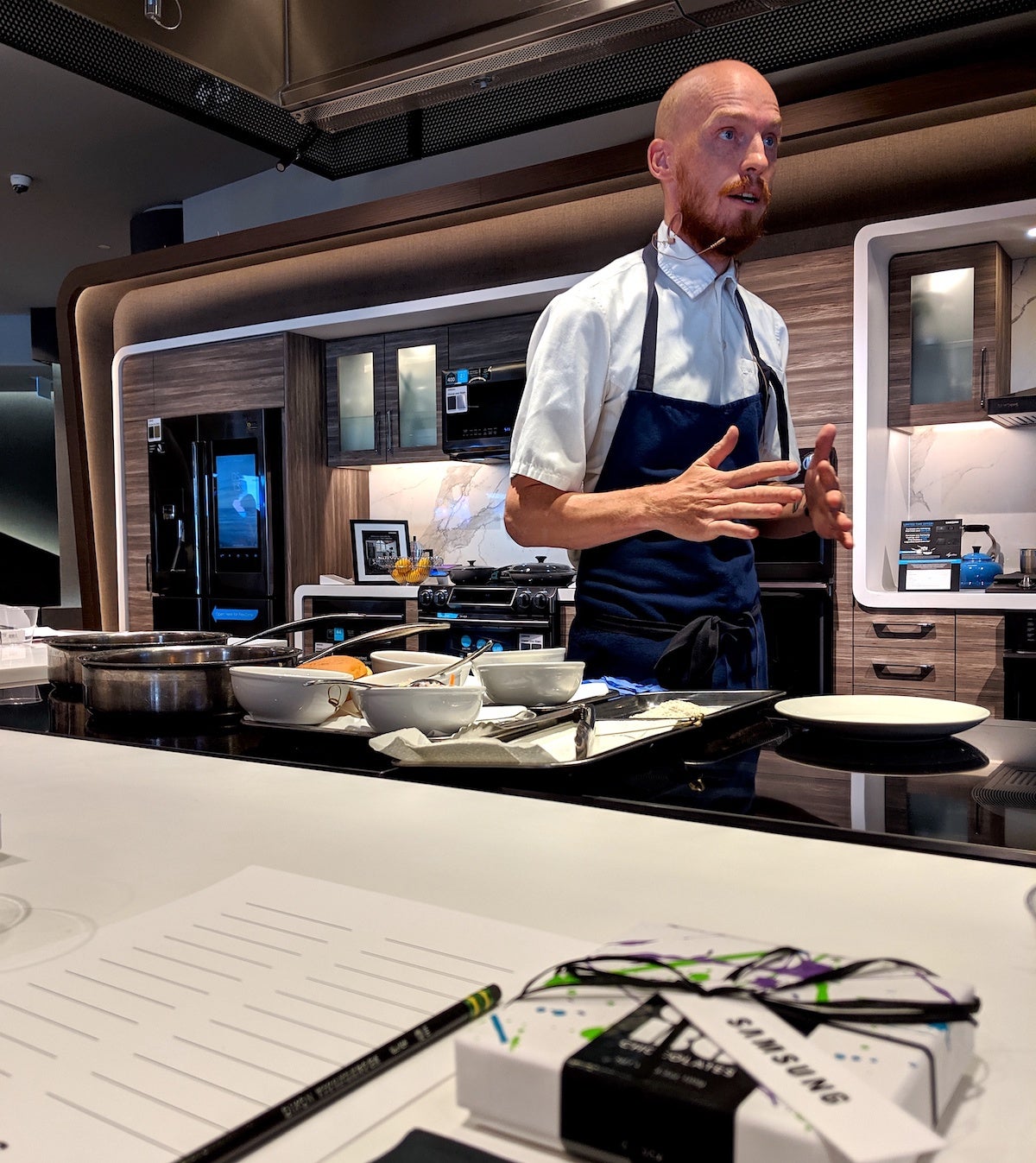 In addition to providing tips on how to garner a perfect meal for festivities, he shared his 'famous' fried chicken sandwich recipe.
Brandon's Fried Chicken Recipe:
Brine:
4 Liters Cold Water
1.5 cup Kosher salt
1/4 cup Maple Syrup
1 whole jalapeño pepper
5 bay leaves
1 head of garlic (cut in half)
1 small bunch of thyme
5 lemons cut in half
3lbs chicken legs and thighs (ideally boneless)( cut into 4 pieces)
1 Ltr of Buttermilk
Flour mix:
4 cups All-purpose flour
1 Tbsp Salt
1 Tbsp Ground Black Pepper
2 Tsp Espelette Pepper
2 Tbsp Garlic Powder
Canola Oil
Thermometer
Method:
To make brine, Bring the 1 litre of the water up a boil with the Salt, Maple Syrup Jalapeño, Bay Leaves, Garlic, Thyme and lemons. Once it has come to a boil, take off the heat and add the remaining cold water let it cool down to room temp. Place chicken in a large plastic container and submerge it under the cold brine and place in refrigerator for 8hrs, after 8hrs in brine, drain the chicken and submerge in buttermilk for another 8hrs.
To make the Flour mix, make all the dry ingredients together in a medium size bowl and set aside.
To fry:
In a Medium Shallow Pan add canola oil, half way up the pan and heat on medium heat until it reaches 335. While the oil is heating up, place the flour mix in a bowl and and take the chicken out of the butter milk and reserve the buttermilk. Take a 4 of pieces of chicken and place in the flour and coat until its all covered in the flour mix, dust off excess flour and place in the reserved buttermilk, then place back into the flour mix. Once the oil has reached the temperature, carefully place the chicken in the shallow oil and fry until golden brown on one side and flip over and cook until golden brown on the other side, should take 8-10 mins in total. once the chicken is ready, take out of the oil and place on a wire rack with a sheet pan underneath to catch any oil drippings. Season with some salt and let rest for 5 mins before eating.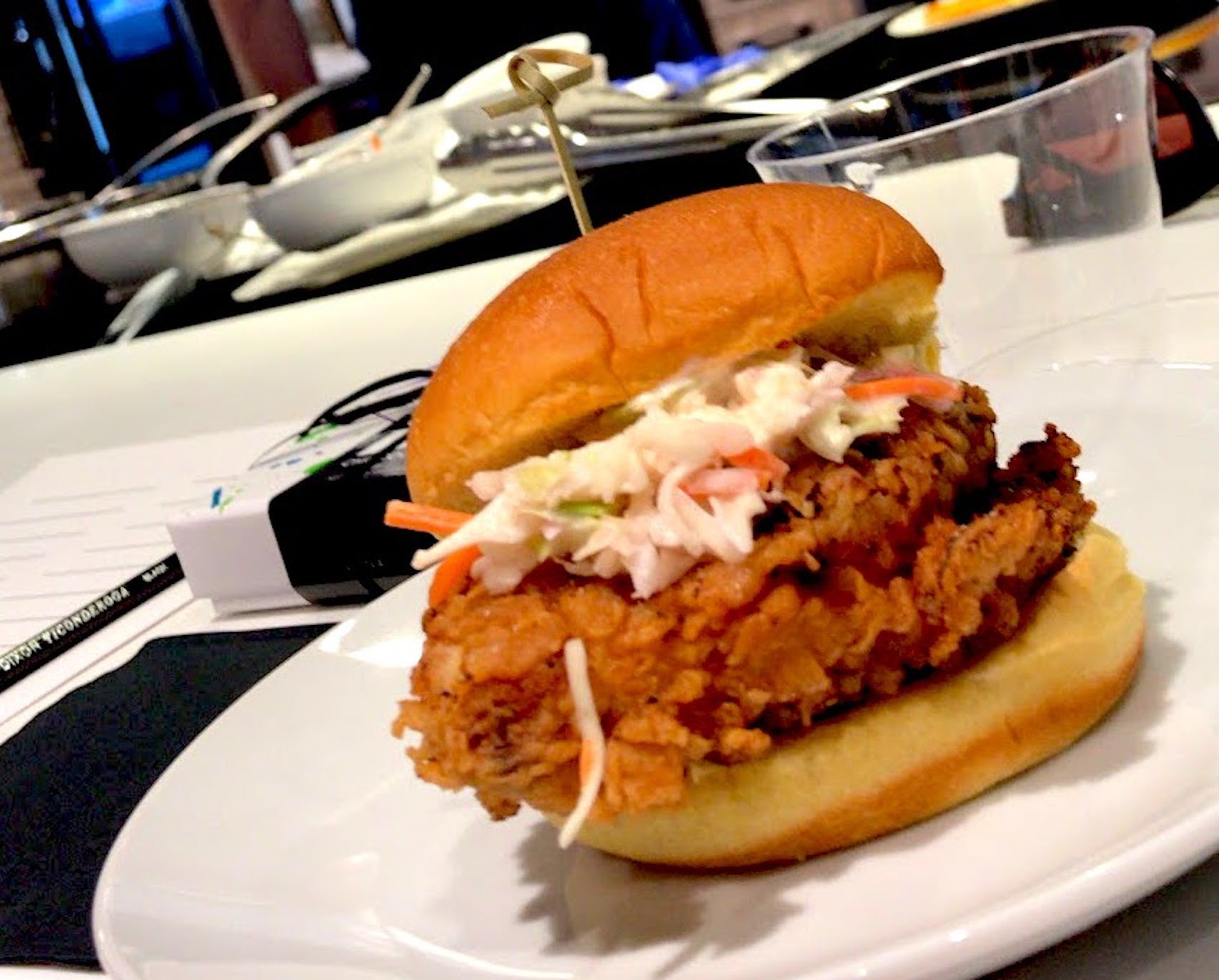 Happy July 4th weekend! Enjoy the recipe and don't forget to share and tag us on social media!