CBD has many innovative 

holistic

 health benefits that can help not only your body, but also your mind.
Swagger put in the work to find readers the Best Class In CBD Health picks below!
What Is CBD?
CBD has numerous health benefits to those who use it infrequently or as part of a wellness routine. CBD or cannabidiol is a molecular compound found in cannabis and hemp plants. Backed by scientific evidence, the benefits of CBD are numerous and widely renowned.
CBD Benefits
CBD can relieve pain, anxiety, and depression, reduce acne and further studies are ongoing into helping to relieve symptoms of cancer and neurogenerative diseases such as Alzheimer's. Research suggests that CBD modulates many physiological functions in the brain and body through the endocannabinoid system and other intrinsic mechanisms.
Early Bird CBD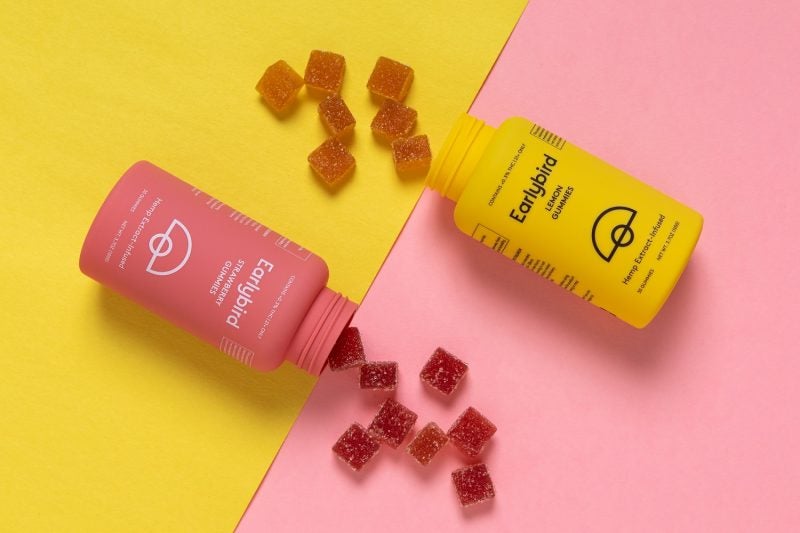 Looking for a microdose of THC & CBD that'll make you feel amazing? Earlybird has created just the thing. Located in Austin, TX, Earlybird is the city's premier recreational hemp company and their gummies are popping up everywhere. With 2.5mg of THC and 12.5mg of CBD in each gummy, they are formulated for fun. Co-founder Mark Hulings says "whether you're heading out for a hike or bike, or winding down to lounge for the night, our gummies have the perfect amount of THC and CBD to make you feel amazing". While Earlybird gummies do have enough THC to create a euphoric buzz, they ship to all 50 states as their products are derived from hemp and <0.3% THC by weight. "One thing we're extremely proud of is our transparency with our gummies. We make them all in small batches and print the THC and CBD content from each batch right on the label – so you know what you're getting every time" Hulings says. You can find Earlybirds at over 50 retailers in Austin, or have them delivered to your door by ordering on earlybirdcbd.com.

GREEN GORILLA'S ORGANIC BOTANICAL CBD BALM
Give your body a break!
Green Gorilla's Organic Botanical CBD Balm was made for ultimate recovery, relief, and relaxation. The balm is a go-to for alleviating muscular aches, tension, and stiffness. Everyday use will also cleanse and moisturize skin. The balm is made with certified organic oils and 1200mg of 0% THC broad spectrum CBD oil. Incorporating CBD into your everyday skincare routine can help provide a natural boost that also cleanses and moisturizes your skin. Green Gorilla's Organic Botanical CBD Balm was designed this CBD for recovery, balance, and intense nourishment.
We're the industry leader in CBD derived from organic, sustainable hemp. We use only the finest natural ingredients, stringent lab testing, and an advanced extraction process to deliver the finest product on the market. There is no finer organic CBD online.
Third-party lab tested
Ships nationwide
30-day money-back guarantee
MÜV CBD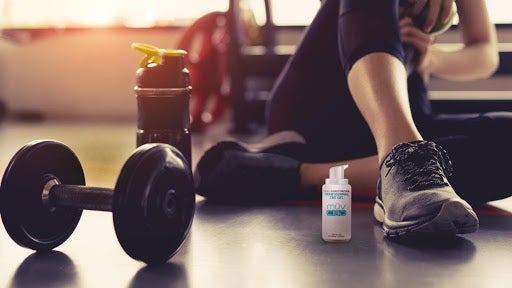 For those seeking to make the most of CBD as a work-out recovery tool, MÜV CBD Transdermal Gel is a unique and highly effective choice. MÜV CBD is advancing the science of CBD delivery with innovations like patented cannabinoid encapsulation, which allows their Transdermal Gel to go where CBD gel never could – through the skin and into the bloodstream for full systemic effects.
Since CBD is not water-soluble, most topical products simply leave CBD sitting on the surface of your skin, doing nothing. This unique formulation not only soothes the skin, it penetrates through the skin and subdermal tissues. Along the way it engages the CB1 and CB2 receptors in tissues before entering the bloodstream. It's designed for those seeking a great post-workout option – it works fast, it's fully systemic and it's highly bioavailable, all due to EnCaps™ technology for cannabinoid encapsulation. Enjoy the anti-inflammatory, soothing and calming properties of CBD in the most effective delivery method possible. No inhalation, no ingestion, simply apply to the skin. And since American-made MÜV CBD products always use cannabidiol that's isolated from hemp extract, they're always THC-free – tested and certified. Experience transdermal CBD from an innovative, trusted brand.
DAO ZEN CBD OIL – 1000MG, PLATINUM NATURAL
Dao Zen CBD Oil Tincture is the highest-quality handcrafted Full Spectrum CBD oil, infused with Organic MCT Oil to ensure the best tasting, smoothest delivery and quickest absorption on the market. All of their products are Beyond Organic, free from GMOs, toxin-free and lab tested for best results. Dao Zen believes that transparency is key when it comes to CBD and that is why you can find the Certificates of Analysis (COA) on their website for all of their products. Make sure to grab this Tincture and check out the full Dao Zen product line today.
Dao Zen 1000mg CBD Oil is made with high grade hemp-derived CBD. Like all Dao Zen CBD products, they are formulated by a master formulator with more than 15 years of experience. All Dao Zen CBD is extracted from only the highest grade organic hemp flower using ethanol extraction to keep intact all the best nutrients, terpenes and full spectrum cannabinoids to preserve the entourage and synergistic effects of a real super powerful product that provides a super balanced, zen-like experience. All final products are kept freshest on the market in our ultra UV protected glass and lab tested ensuring what's on the label matches exactly to what's in the bottle.
Green Lotus Hemp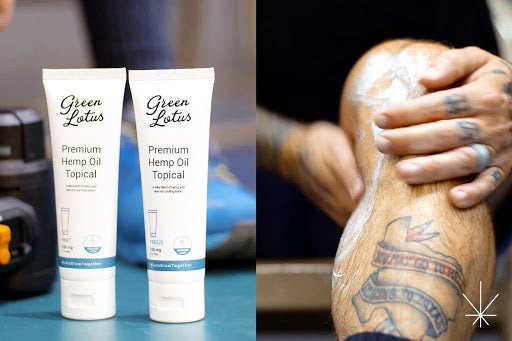 Green Lotus Hemp is a premium CBD brand based in Dallas, Texas that offers a variety of high-quality products.  Green Lotus was founded in 2016 by Carlos Frias, a Marine Corps veteran who wanted to share the healing benefits of cannabis with his community and ultimately the world.  Whether you're starting to explore the world of CBD or already know how it fits into your wellness routine, these guys have top-shelf products for you.  They sell tinctures, capsules, creams, gummies, and even pre-rolled joints with plenty of lab testing and educational material available. 
HEAT & FREEZE cream combination is the perfect bundle for the active athlete or someone nursing a sore elbow.  The warming and cooling sensation with the added benefits of CBD provide effective comfort.  HEAT is great for pre-workout routines or general relaxation where the gentle warming melts the tension away and relieves stress. FREEZE is a specialized recovery formula designed to provide an instant, cooling action to help keep you active.
Green Lotus Hemp also has a subscription program so you can customize your product selection and get it on a regular basis, no hassle.  It works great for those who know CBD is part of their health and wellness regimen. Try something out today at www.greenlotushemp.com and use code SWAGGERGUMMIES for a free 6 count of CBD gummies on your first purchase. 
CBD Super Coffee By 

Pool

 Organics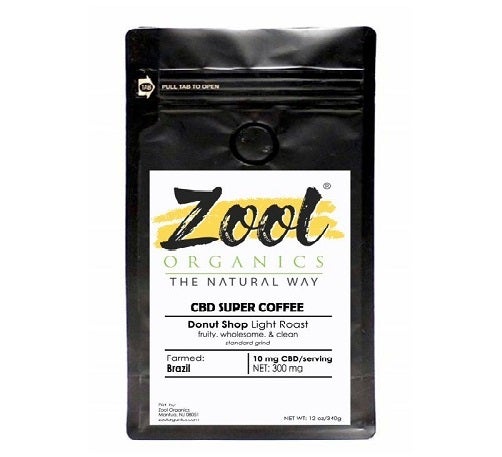 Zool Organics carefully curates Super Coffee for java and CBD lovers from all walks of life. Decades of experience working with CBD, coffee, and endless passion have resulted in a perfectly-smooth, evenly-roasted cup of coffee every time. Zool Organics is committed to producing a perfect roast to ensure a premium coffee drinking experience enhanced with CBD.  The coffee comes in four bold, rich flavors that come in different strengths and roasts infused with premium CBD. The experiences include Colombian Supremo – a perfect balance of caramel sweetness and mellow acidity with subtle nutty undertones, Donut Shop – a straightforward medium roast bright and beloved with a crispy finish and no overwhelming acidity, Breakfast Blend – gently roasted for pure brightness underscored by a subtle sweetness, and Swiss Water Decaf – with no caffeine, low acidity and the perfect blend of earthy and nutty tones. There is something for everyone from the coffee connoisseur to those only looking for a caffeine boost with the perfect balance of CBD. One of Swagger's top ways to indulge is in our morning mug, and Zool Organics is here to make your day extraordinary. Exclusively for Swagger Magazine readers Zool Organics has given us a 25% off discount code! Use the code ZOOL to receive 25% off your purchases.
Buy Now
Calyx – Spray
In botany, a calyx [kay-liks, noun] is the sepals of a flower – forming a whorl that encloses the petals and creates a protective layer around a flower in the bud. We see a connection between the purpose of a calyx and the properties of the cannabidiol (CBD) molecule. At Calyx Wellness, they capture the essence of these qualities by doing the same for their community, being a trusted provider of hemp-derived CBD infused products that have been developed to harvest, maintain and protect good health. In paying homage to wellness, Calyx believes in the protection of wellness itself.
Calm CBD Spray consists of 600mg of CO2 extracted CBD isolate from certified organic, non-GMO hemp plants with an infused flavor sensation. This application method provides convenient, on-the-go dosing with 6mg per spray, also providing flexibility to get a precise read on what dosage works for their unique body chemistry and bio-availability. CBD works within your endocannabinoid system to encourage homeostasis within the body, making it an effective natural treatment for a wide variety of ailments: mental health, pain management, and digestive safekeeping. CBD is a natural potent anti-inflammatory, antioxidant, and neuroprotectant. This is holistic self-care, maintenance, and regeneration.
Wellness lives in the Calyx community. It is a complex and multilayered experience. There are dimensions to wellness – social, emotional, spiritual, environmental, intellectual, and physical. Calyx believes hemp and CBD can touch upon all of these areas. Calyx Wellness consistently aims to be a channel for funneling the versatile benefits of hemp to our consumer circle. Amazing things are happening here, and Calyx wants to invite everyone to join in becoming part of it.
Buy Now