Your underwear and socks should never be an afterthought. They're keystone in every outfit, no matter if you're going to the boardroom or the bar.
Comfort, cleanliness, and confidence rely on quality underwear and socks. These are the best men's socks and underwear for guys who want to feel as good as their outfit makes them look.
Sheec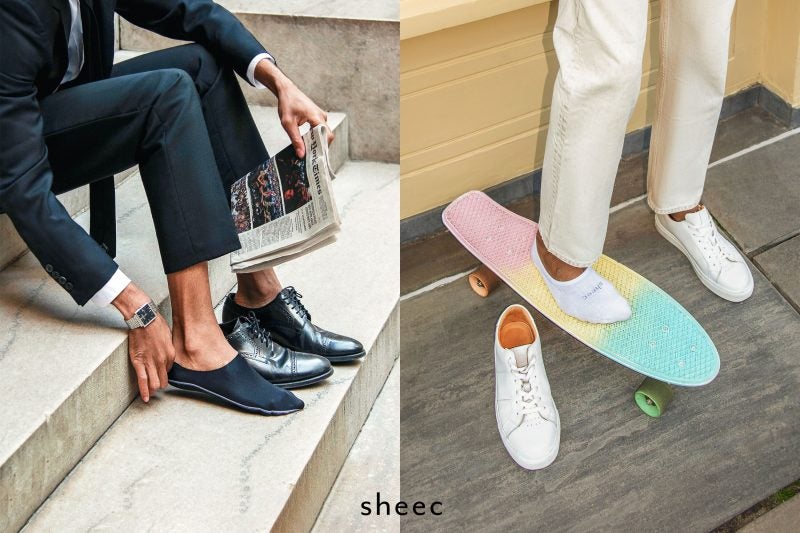 If you're a sock guy, Sheec is for you. If you're not a sock guy, Sheec is for you. Sheec socks designs the thinnest, most lightweight, most technologically advanced, comfortable no show socks that function so well that you'll forget you have them on. With a focus on material and technology, Sheec socks solve the age old problems of uncomfortable bulky socks and socks that ruin your outfit.  Sheec socks never slip off and are available in different coverages so that they don't show in your shoes.
The socks called Secret are made of InvisiLite fabric that is thin and durable, protecting your feet from blisters and making them the best socks for loafers and dress shoes. The Secret socks are available in a low coverage, mid coverage, and high coverage options.
The socks called Active are made of moisture-wicking eco-friendly Modal yarn that is soft and thin, making them perfect everyday socks for tennis shoes and casual slip ons. The Active socks are also available in 3 coverages. 
The perfect option if you want to try both styles in all coverages is the Sheec Starter Bundle, which offers all 6 different pairs at the best value. 
Buy now
Boardroom Socks
These no-show dress socks from Boardroom Socks stand out for their unbeatable ability to stay on your feet throughout the day. A custom-formulated blend of stretch yarns and a non-slip silicone heel grip banish the discomfort of slipping socks. 
Beyond their impeccable fit, you'll enjoy the fine merino wool construction that delivers superior breathability to keep your feet dry and comfortable. Expertly crafted in the USA, each pair reflects Boardroom's commitment to quality and precision. Elevate your sock game with these no-shows. 
Buy now
Minus33's Merino Wool Boxer Briefs
Merino wool-wonderful! All natural, ultra-soft, breathable,  quick-drying & anti-odor – there's a LOT to love about Minus33's Merino Wool Men's boxer briefs. It's  Minus33's best-selling underwear for a reason. Made  with 84% merino wool content, these boxer briefs deliver softness, strength, durability & flexibility, making them ideal for hiking, hunting, biking, travelling or everyday  wear. Plus, these briefs won't bunch, pinch or leave you  feeling soggy, no matter the weather conditions. In fact,  Merino wool keeps you warm when it's cold, and cool  when its warm… it's no wonder Merino wool is called  "natures high-performance fiber". Available in 5 colors  and sizes from small to XXL. 
FRUITS SWIMDERWEAR by ADDICTED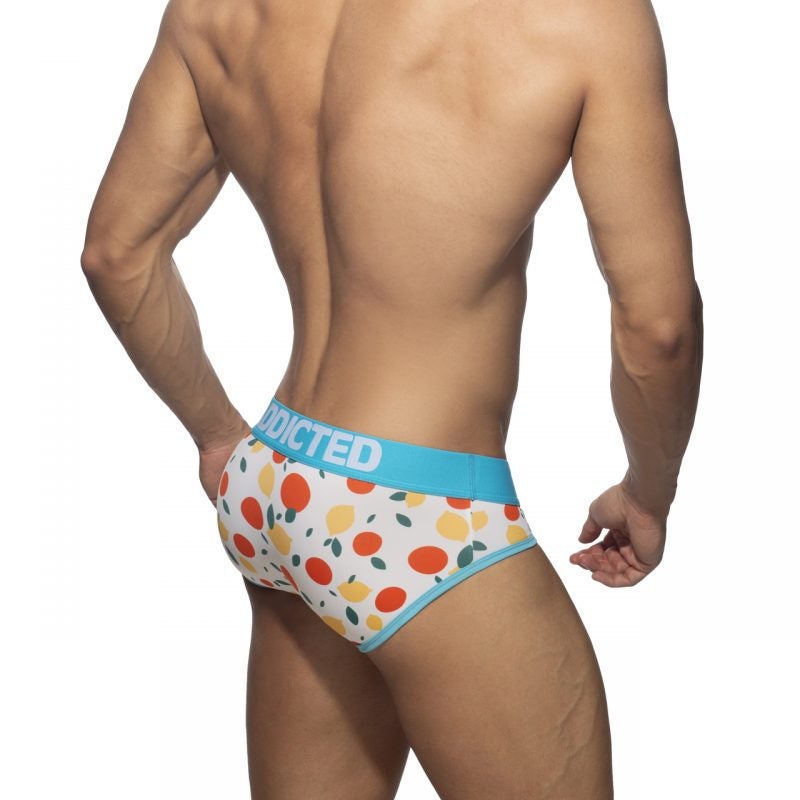 Get Fruity!
With cute fruit printed all over this design, you´ll always be in season! Discover (if you still haven't!) the worldwide KNOWN Brand for it's super comfortable underwear and the amazing technologies and designs: ADDICTED. We love being fruity, don´t you? And speaking of always being in season: this is a SwimderWear model – meaning they are underwear & swimwear all-in-one – so you can use these all year round. This ADDICTED technology consists in a fast-drying material that allows these underwear to be used as swimwear at a moment's notice. Are you away from home and a beach/pool plan comes up? Now you only won't even miss it but also you will be ready and sexy with the FRUITS SWIMDERWEAR! This magnificent underwear has a fruity printed material all around with contrasting colour for piping & waistband. The ADDICTED brand logo is printed on waistband, front & rear. Super-stretchy material & waistband allows for a bit more stretch (exactly) where you need it. It also incorporates an ample front pouch thanks to the PushUp technology built in, which gives you extra volume & support. It has been produced with the best quality materials to garantize maximum comfort. Proudly Designed and Made in Barcelona. Get them now (with WORLDWIDE FREE SHIPPING in all orders equal or over 100€) and be prepared to discover your new favourite underwear!
Southern Scholar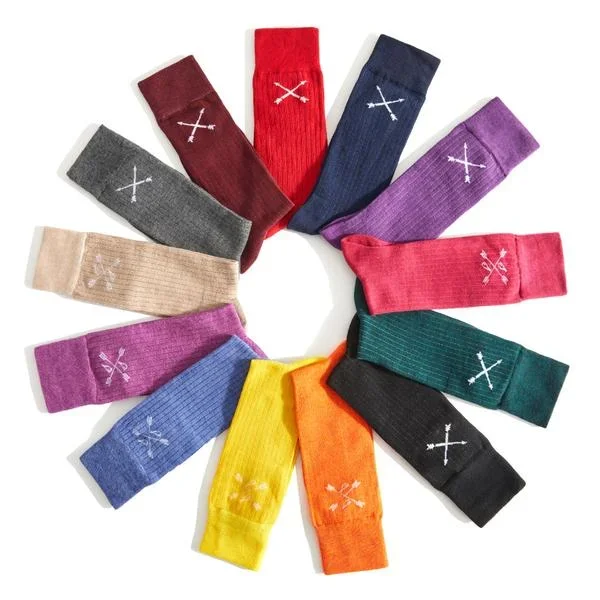 Expertly crafted with their unique and super soft Signature Material Blend, Southern Scholar brings you a dress sock unlike anything you've felt before. They utilize the 200 Needle Count knitting gauge (the highest standard in hosiery) to bring you a better fitting, longer lasting, more comfortable dress sock option. Guaranteed to form-fit to your foot and leg, stay put all day, and put the rest of your sock drawer to shame – or your money back. Take one look at their 1100+ 5-Star customer reviews and it's clear that there really is something different about these socks. Plus, they just released their Ribbed Solids line as part of their Fall/Winter '20 lineup! Pick and choose your favorite colors or grab all 13 and save BIG!
Buy now
AIRism Boxer Briefs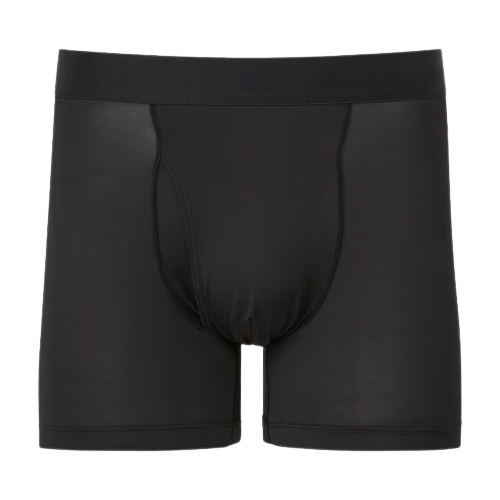 Uniqlo's Airism line: A game-changer in underwear comfort. Moisture-wicking, ultra-lightweight, and breathable. Forget you're even wearing them. Durable, no shrinkage after wash. Quick-drying for convenience. Elevate your underwear experience today.
Feetures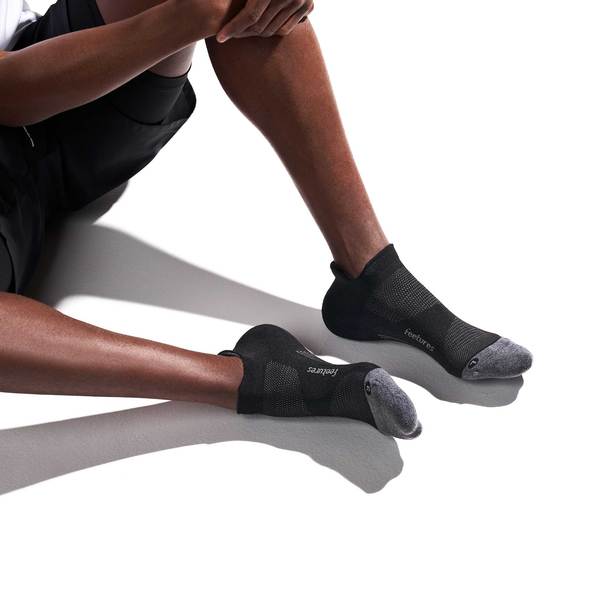 Introducing the perfect blend of comfort and style with the Men's Everyday No-Show socks from Feetures. Designed to effortlessly accompany your daily activities, these socks are the epitome of understated sophistication. Crafted with meticulous attention to detail, they offer a seamless fit that remains invisible under your shoes, making them an ideal choice for any outfit. The premium quality materials ensure a soft touch against your skin while providing excellent moisture-wicking properties to keep your feet dry and fresh throughout the day. Whether you're heading to the office, hitting the gym, or simply enjoying a casual stroll, the Men's Everyday No-Show socks from Feetures guarantee unmatched comfort and timeless elegance with every step you take.
Buy now
Saxx Men's Boxer Brief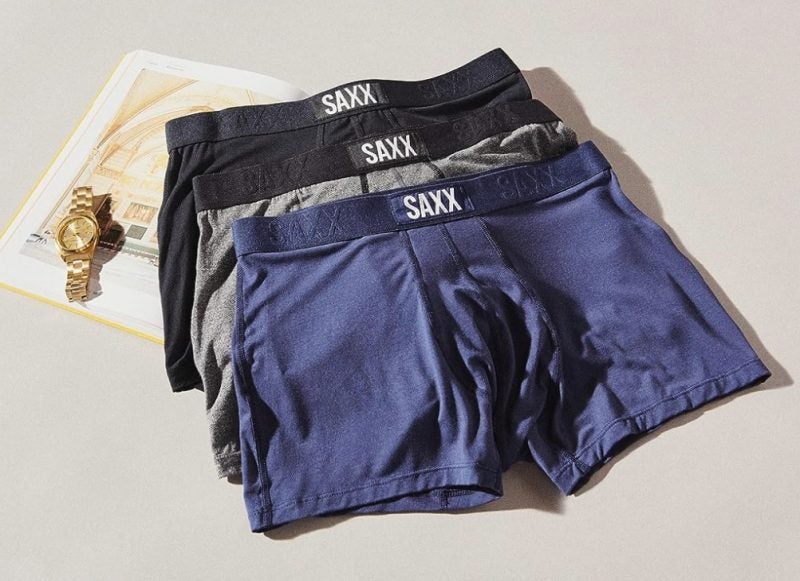 Originality often times means being first and SAXX's heritage of revolutionizing underwear goes back 10 years. In 2006, Trent Kitsch was on a fishing expedition and after spending hours in a cold, clammy ocean suit he knew there had to be a better way to protect his package from chafing. The result is now known as SAXX.
Buy now