With its incredibly rich history and crucial importance for the Civil War and the Civil Rights Movement, Atlanta is the place to visit right now. A city that keeps expanding on its inherent culture, art, and vision, Georgia's capital is the place to be. From world-renown businesses (Coca-Cola and CNN come to mind) to museums, Atlanta has it all. From historical landmarks to fun sights, this city may not have that romantic Southern charm you may be looking for but let it surprise you with its vibrant way of life. If you plan a weekend in Atlanta – or a more extended trip for that matter – and you want some affordable & safe places to visit and fun things to do, here are our suggestions!
1. The Georgia Aquarium
Open and loving to "sea" you soon, the Georgia Aquarium is welcoming all guests, as the administrators offer a handful of safety policies and rules meant to provide you with an unforgettable experience. If you want to visit the Georgia Aquarium in Atlanta, here is what you need to know:
1.) You must get your tickets in advance, and you can procure them online only from the aquarium's official website;
2.) You should reserve your time slot;
3.) At the entrance, the aquarium's personnel will check for your temperature;
4.) You cannot enter the aquarium without a facemask (mandatory for ages three and up).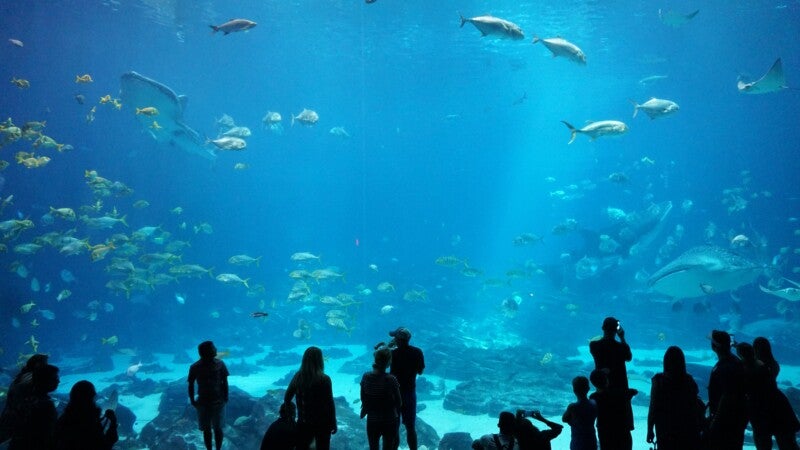 The aquarium is a legend in Georgia, and, depending on your budget, you can make reservations for a full day of presentations, close-up shows, family activities, and more.
As a warning, if you take your kids, make sure they are also safe from injuries and accidents, although you will see plenty of notice everywhere regarding wet floors or areas restricted for the public. If you come from another U.S. state or even a foreign country, we recommend you have travel insurance and even extended health insurance for the little ones. In case your vacation was disrupted by an accidental injury while traveling in Atlanta, GA, your insurance, coupled with a personal injury lawyer consultation, would help you recover potential damages or get reimbursement for medical bills, and so on.
Let's hope it will not be the case, but when it comes to aquariums, it is better to keep an eye on the little ones and the other on your papers and options.
2. The Atlanta Contemporary Art Gallery
You will find bi-polar ionization technology (a type of hi-tech air purification involving voltage to generate electrically charged particles with extra electrons) to purify the air in the rooms here.
In other words, the Atlanta Contemporary Art Gallery does not play games when it comes to its visitors' health and safety.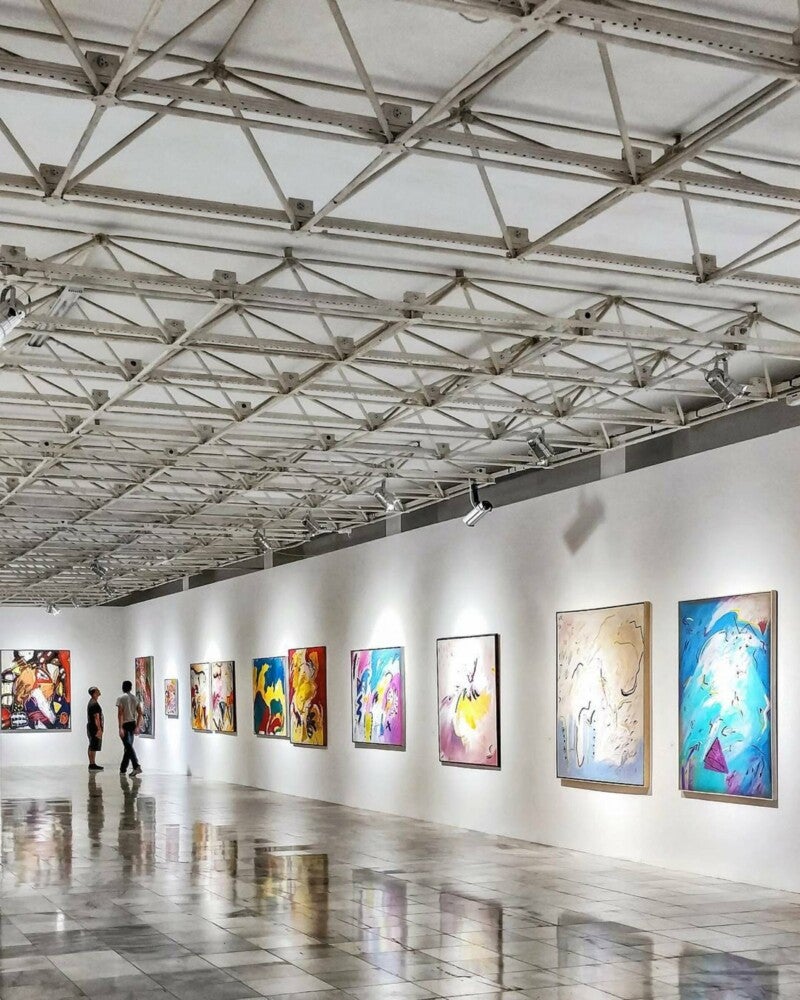 Admission to the gallery has been free for more than five years now, and the complex boasts up to 10 art exhibitions each year, highlighting the works of local, national, and international artists. Just do not program a visit on Mondays, because the gallery does not operate. Otherwise, you can visit it any day of the week from 12 p.m. to 5 p.m. and enjoy one of Atlanta's most fascinating landmarks.
3. Center for Civil and Human Rights
The Center for Civil and Human Rights reopened its gates for visitors, not without some health precautions in place that you can also learn from and apply to the post-COVID-19 world we are all going to live in soon. However, besides wearing your mask and purchasing online tickets in advance, you will not encounter measures that you have not seen before when visiting a public place.
Many believe that Atlanta's Center for Civil and Human Rights is the place to visit if you want to learn more about global civil rights movements, Apartheid in South Africa, women's rights, children's rights, and more. Visitors will enjoy heartbreaking and mind-opening history explorations through real television newscasts, speeches, video footage, documentaries, personal accounts, and interactive experiences. The tickets for such a unique experience will not burn holes in your pockets but will be worth every cent.
4. World of Coca Cola
The world's favorite refreshment drink has a deep relationship with Atlanta. Back in 1886, Dr. John Pemberton invented syrup to alleviate headaches. At the World of Coca Cola, you will learn more about the history of this world-renown beverage, its impact upon the world, and even get some samples to drink.
As you can quickly figure out, there are health and safety measures in place, but you will get access to features such as the Vault of the Secret Formula, the Coca Cola 3D Theater, the Pop Culture gallery, and more. It will be a refreshing visit for both adults and children! A museum where tourist attractions, history, and entertainment meet in a perfect bland, this is one of Atlanta's highest regarded landmarks!
5. Woodruff Park
As long as you spread out and stay safe, there are plenty of things to see and do in Woodruff Park for relaxation, entertainment, and fun times with the family.
As points of interests go, we recommend the following:
Woodruff Park's International Peace Fountain, a place to commemorate Atlanta's pivotal role in the Civil Rights movement;
1.) The Gateway to Historic Auburn Avenue, marked with the West African Adinkra symbol – Sankofa – meaning "learn from the past";
2.) The pavilion created to celebrate the Summer Olympic Games;
3.) The Phoenix Rising from the Ashes bronze sculpture, a landmark of Atlanta;
4.) The Woodruff Park playground, which will make your kids happy beyond belief, among others. 
Woodruff Park has many more landmarks that are exciting and other remarkable tourist attractions, so we suggest you make it a day-trip. Speaking of parks, if you want budget-friendly and free activities in Atlanta, you should not miss Piedmont Park either!
Bottom Line
You cannot visit Atlanta and take in everything that it has to offer in only one day. However, for a city break or a short weekend vacation with the kids, Atlanta is a city you cannot miss. Its gorgeous landscapes, majestic architecture, powerful history & culture, fabulous landmarks, exciting nightlife, and tantalizing street-food, Atlanta is not only in the moment, but it is also the moment you want to experience at least once in a lifetime!