Scotland is up there with being one of the must visit destinations in Europe. Great hospitality, unrivaled wildlife, historic stand out architecture, seafood to die for and of course, its friendly and welcoming population. No matter what time of year visitors come to this country; weekends away in Scotland will be memorable for all the right reasons.
Experience everything when staying at hotels in Scotland
Some come to Scotland for the outdoor adventures and the wildlife. Although small in size, this pocket rocket of a nation has some of the largest areas of wilderness in Western Europe. From the Cairngorms to the shores of the Outer Hebrides, you can lose yourself here.
You can feel the deep history that Scotland has. With castles all over the place, battles that have shaped the country from its turbulent past. It's a place to be explored. You have so much to experience when looking for short breaks in Scotland.
Believe it or not; Scotland has some of the best restaurants around. Michelin starred excellence. From the big cities of Edinburgh and Glasgow, to small towns and villages. You can find fresh seafood, award winning beef and venison raised nearby and great whisky; the true flavour of Scotland.
The culture is also unrivaled.  Robert Burns, Emeili Sande, Andy Murray are just a few of the famous exports around the world. Of course, there is whisky, tartan and bag pipes. There is the art and culture scene of Edinburgh's festivals and Glasgow's museums like Kelvingrove. There is the nightlife of Glasgow that's filled with passion and togetherness. Then there is the football. Experiencing a game at Rangers or Celtic is a must too.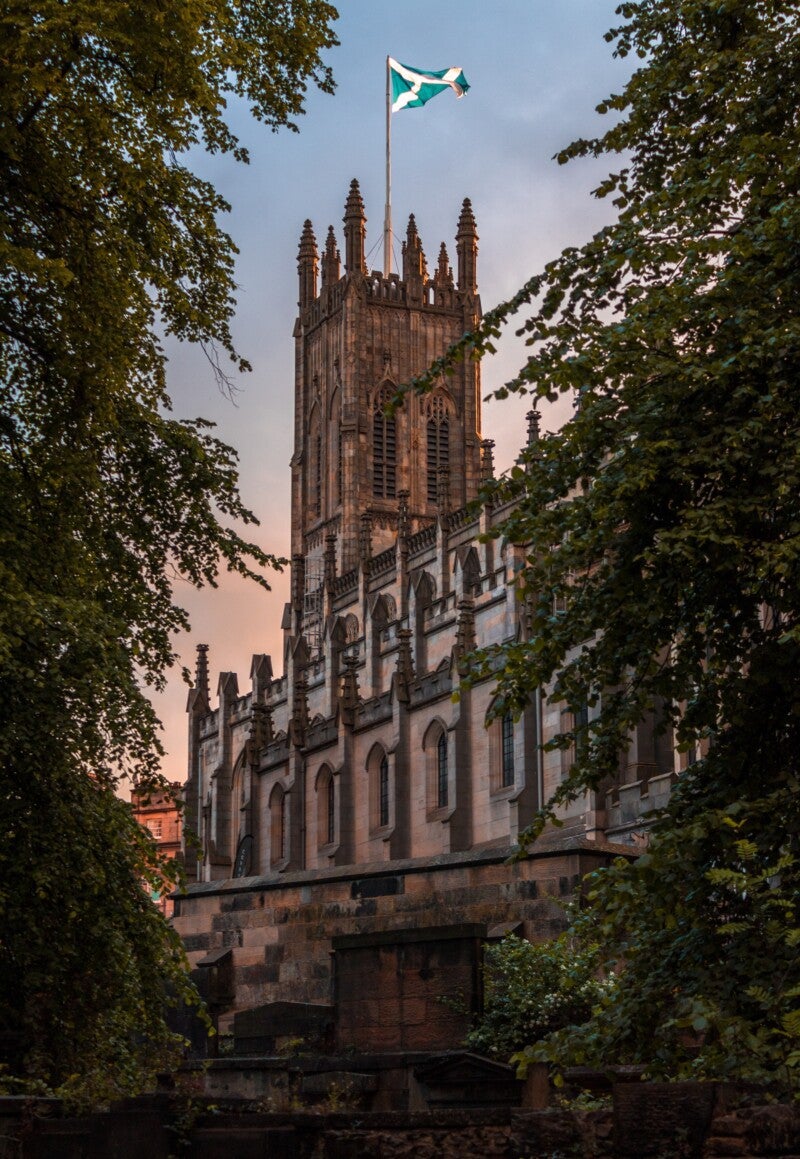 When to experience short breaks in Scotland?
Whether you want to come to Scotland for a few days or longer, the weather can play a big part. The drier months of May and June are the high season and can be busy and more expensive. You will probably experience the rain at any point. Planning to visit Scotland during Fall (Autumn) or Winter should seriously be considered. Let's find out why:
You save money visiting in Autumn or Winter
It's more budget friendly to visit Scotland in the "off season" if you can even call it that. There is more demand for hotels, lodges and flat lets during the summer months. For example, during the Edinburgh Fringe in August; accommodation prices increase dramatically. Not just that, renting a car and other activities increase from May through to September.  It is quiet during September through to March (out without the holiday season) so this means you can save money and potentially stay in more luxurious hotels in Scotland.
Less crowds and more space to relax at your Scottish hotel
During Winter, attractions become quiet and even empty sometimes. The short days and darker nights keep a lot of tourists away. When heading to Skye or Edinburgh Castle; these places will be more quiet than usual. You have more space to explore and can even plan a trip on the spot without worrying if there is somewhere to rest your head. It's a given that it will be cold and wet but just pack accordingly.
Visitors to Scotland will also have peace of mind in knowing most tours won't be booked out and you can get that Instagram moment of the Scottish outdoors without someone in a walking jacket ruining the photo or the view for that matter.
See the beauty of outdoors from your country house hotel in Scotland
Scotland is home to some of the most stunning country manors and castles in the UK. Guests will have the opportunity to explore the grounds of where they're staying. In Autumn and Winter, the scenery will be outstanding; especially when the sunsets and rises. These also offer great photography moment of the Scottish landscape.
Winter is also time to stargaze in Scotland with the long dark nights. The cold clear skies offer visitors several dark sky discovery spots to find the stars in the sky.
You won't miss a sunrise or sunset in dark winter
During the summer months the sunrise can happen around 4am and not set till before midnight. In the Winter the sun might not rise till 8am and set before 4pm. This means for those visitors who love these moments; they won't miss out. Even if you sleep in later you will still probably catch the sun in the morning.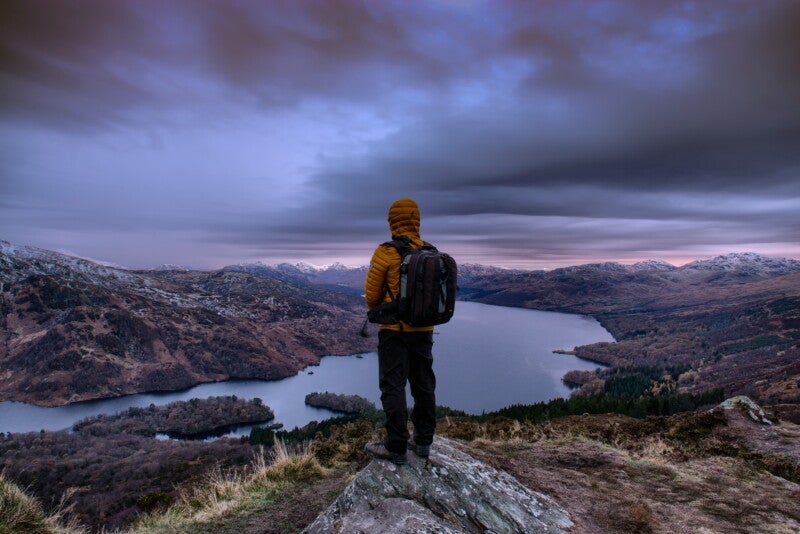 Enjoy the winter festivals
Most of Scotland's important events happen during the off season. Scotland knows how to party. Experience the likes of St Andrews Day that takes place in late November. In December, it's the start of the Christmas season. The Christmas markets are a must. They are dotted all over the country In Edinburgh, Glasgow, Aberdeen and further afield. Here you can eat hearty street food, skate on ice rinks and consume plenty of beer and mulled wine.
The biggest one is New Year. In Scotland it's called Hogmanay. Edinburgh hosts the largest street festival in the Old Town while it also has a large outdoor ceilidh.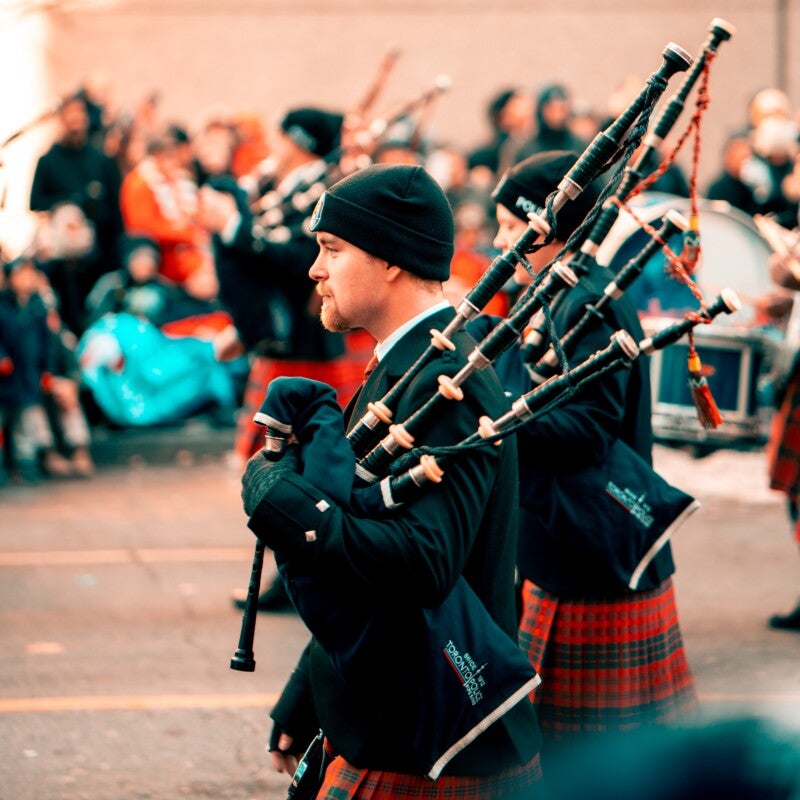 Scottish hotels offer an abundance of winter outdoor activities
It might be the Scottish Highlands or a city break in Glasgow but where ever you're staying, your hotel will have lots of fantastic outdoor activities to choose from. It could be mountaineering, ice climbing or for Ski enthusiasts, the chance to hit the slopes in Glencoe and near Fort William at Nevis Range.
Winter Wildlife in Scotland
In the Summer, wildlife is abundant and amazing but during Fall; it's just as good. Explore the Isle of Rut and experience the battle of deer during rut season.  See salmon leaping up rivers, grey seal pups on the Moray Firth and more. Head to the Highlands to see Falcons hunting for pray. As mentioned, there is so much to see and explore in the Scottish Wilderness.
Hearty Scottish food is made for the cold
As mentioned, Scotland is a place to be discovered and its food is creative, diverse and delicious.  Winter soups with crusty bread and pies and pastry are a couple of Winter favourites. Local game and other seafood dishes should be considered too. Along with all the warm gooey caramel or chocolate cakes! Scotland is a foodie's paradise.
These are just some of the main reasons to come to Scotland during Autumn (Fall) or Winter. Moreover; it's not even that cold. Comparing to other parts of Europe. You can walk around with a warm jacket without feeling freezing.
Enjoy everything while visiting Scotland in the later months this year.