With countless luxurious retreats to choose from all over the world, how does one decide on a good fit? 
One very good choice would be Margaritaville's resorts, that put the "treat" in "retreat." 
One of the latest, Margaritaville Island Reserve, Cap Cana, opened in the Dominican Republic, in 2022. People might know the name from the wider global Margaritaville franchise, with hotels, restaurants, and casinos under the banner. 
Given so much experience in the hospitality sphere, it's no surprise that they've integrated the very best of resort amenities and added their own design flair. 
The all-inclusive lies on gorgeous blue water Juanillo Beach, a pristine private beach in the Punta Cana area with powdery white sand and swaying palm trees. For those who enjoy a little adventure, guests can participate in a variety of water sports activities such as snorkeling, scuba diving, and kayaking.  
As for the rooms, they give off that "at home" feeling, designed with nautical decor, furnished patios, and of course, a dreamy bed that your back sinks into. It was amazing to see that housekeeping came twice a day to make sure the room was restocked.
Specialty ground floor suites even have their own private outdoor pools. The resort itself has five pools to choose from, be it for splashing around, doing laps, or lounging on a deck chair and soaking up the sun. An added touch is their outdoor hot tub. And because this is about pampering, you can have food or drink delivered pool-side. One fun example I saw, was a taco order for ten people, including various dips and sauces, placed in a floaty tray on the pool itself! 
Speaking of food, enjoy all you can eat globally-inspired cuisine such as Japanese, Mexican, American South, Italian, Greek, and much more, at ten food and beverage venues. (Staff were attentive and accomodating for our vegetarian members of the family, ensuring each meal was perfect.) There really is something for everyone – such as dinner at Mon So Wi Restaurant, wide ranging from noodle dishes to Asian-style fish, and more. Breakfast at The Boathouse were mornings to look forward to, with a seemingly endless array of food stations. My favorite was generous portions of bagel with lox, tuna and salmon tartar, chocolate croissants, fresh salads, and fresh-made smoothies. Next door, at the Market, there was always fancy coffees and specialty shakes, as well as alcohol and snacks.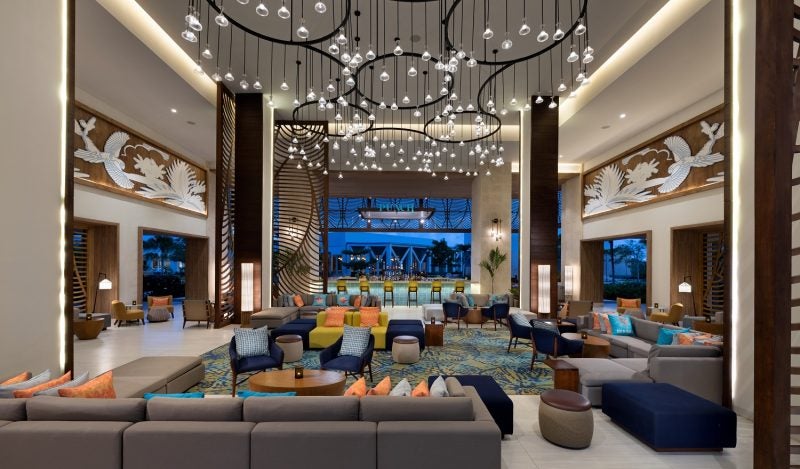 If you're keen on the beverage scene, The Landshark Brewery and Grill has its own on-prem beer, and a brewmaster who is available to take questions. During my stay I enjoyed a guided rum tasting, where I found out how it was made, the nuances of styles, and gained a new appreciation for high quality rum.
A staple of any Margaritaville experience, the 5 o'Clock Somewhere Bar, is the go-to place for live concerts and poolside cocktails. In the evenings the resort comes alive with entertainment, live performances and dance shows.  
I also took advantage of a nearby fishing excursion, booked through the resort. The four-hour oceanic ride provided stunning views of the Caribbean, as the five boat guests fought that 30lb marlin! Other boats on the same tour caught mahi mahi, barracudas and tuna. 
For something a little lower key, guests can participate in organized activities such as yoga, beach volleyball, and dance classes. My wife came back with raves about her spa massage at St Somewhere Spa. She told me all she wanted to do after was lie down and drift off, she was so relaxed.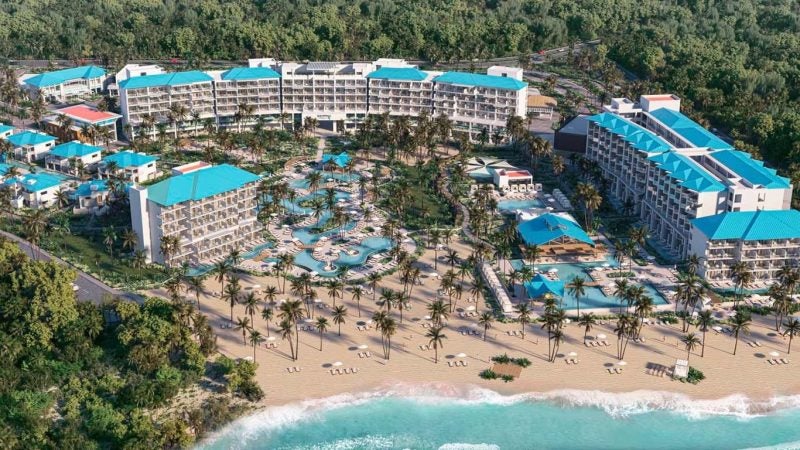 So the parents can enjoy some much needed time alone, the young ones can join the kids' club, where they can play ping pong, foosball, or learn crafts and cookie decorating and more. 
A really cool touch is that I was always a WhatsApp message away from assistance, if I needed it. "Island Ambassadors" that serve as concierges and vacation-planners, are on-call to answer questions, and to make any stay memorable. 
Any time of year, anywhere in the resort is Instagram-worthy. 
Between the warm weather, endless entertainment and long list of dining options, it's possible to have a different adventure for weeks on end, and still return in the future for a fresh experience.