For those looking for affordable tourist destinations to visit in 2023, here are the best options of places that you can visit within your budget.
1. Thailand
Thailand is one of the most famous leisure places on earth, and most travellers prefer to visit on a budget. The country has much to offer for every kind of traveller with its turquoise waters, vast sandy beaches, and magnificent green hills in the North.
The good news is that you can visit Thailand at an affordable price, regardless of your travel style. Thailand is a fairly inexpensive place to travel. Tourists within their budget can easily have an amazing time touring Thailand.
There are many reasonably priced things to do in Thailand as well, and travellers may treat themselves a little more, as it will not cost much with several mid-range lodging and dining options. It is fairly simple to explore Thailand for between USD 20 and USD 40 per day if you adopt a budget travel strategy and always choose the lowest options. Beaches, waterfalls, street markets, temples, and views are just a few of the many free sights to see.
Bangkok is one of the least expensive travel destinations in Asia, with some of the cheapest flights, especially from Qatar Airways, Air India, or Etihad Airways, but fares start to rise during the busiest winter months. 
A great approach to cutting costs is to eat at a place where the local people eat. If eating out will cost you more, consider street stalls and roving hawker carts, which are consistently affordable and gratifying.
2. Colombia
Colombia is a fantastic travel destination for all types of tourists and is often mentioned as a famous tourist destination in South America offering good value for money. Colombia is known for breathtaking scenic views with mountains, forests, islands, and beaches, which help you go hiking or trekking, as well as get tanned.
Colombia has a rich but complex culture, which you can experience in its bustling cities and historic ruins. Tourists can find numerous mid-range hotels and hostels, offering accommodation for as little as $40 per night. If they are willing to give up a little amount of luxury, they can even stay as cheaply as possible at $20 per night. Hostels are widely available and affordable.
Travel, food, and entertainment are all reasonably priced. Most meals at restaurants will cost between $3 and $5, which makes you spend under $20 per day for food and still take advantage of all that Colombia has to offer.
You can eat as you like with most restaurants offering food at a fixed price, as well as beer too. Colombia is a destination for travellers on a budget, for it offers low-cost flights and cheap interregional buses to travel around. Even better, some of Colombia's best joys are inexpensive.
You can tour the cities like Cartagena and Medellin, go to lovely parks and beaches, and try practising the frantic footwork of salsa in Cali.
3. Mexico
Most people associate Mexico with its beach resorts, which you can find in Cabo, Cancun, and Tulum. They are excellent places to spend your vacation, for these tourist places are cheaper than Hawaii and Miami. Though tourists find it a wonderful deal, you need to travel to other parts of Mexico if you want something truly inexpensive, for tourists can visit several attractions in Mexico for free.
Mexico is known to offer a vacation within budget for travellers. Several airlines offering flights to Mexico offer vacation packages that can lower the overall cost of your trip. Spanish is the most spoken language in Mexico, followed by English spoken by some people. Mexico is famous for its culture, history, delicious cuisine, and magnificent scenery.
Some of the attractions that do not cost much for tourists are Puerto Vallarta, Isla Mujeres – an amazing island, Guadalajara, Cancun, Mexico City, and Puerto Escondido. Hostels and guest homes are options for cheap accommodation. Furthermore, transportation if booked in advance can be cheap.
4. Portugal
Portugal is an excellent choice for travellers on a shoestring budget. The European country is known for its fascinating cities and wonderful beaches. Portugal offers affordable accommodation or lodging if you book it in advance. There are hostels offering private rooms and mid-range hotels offering rooms at affordable costs. You can even perhaps buy a new home and have your own log cabin suited for your relaxation needs.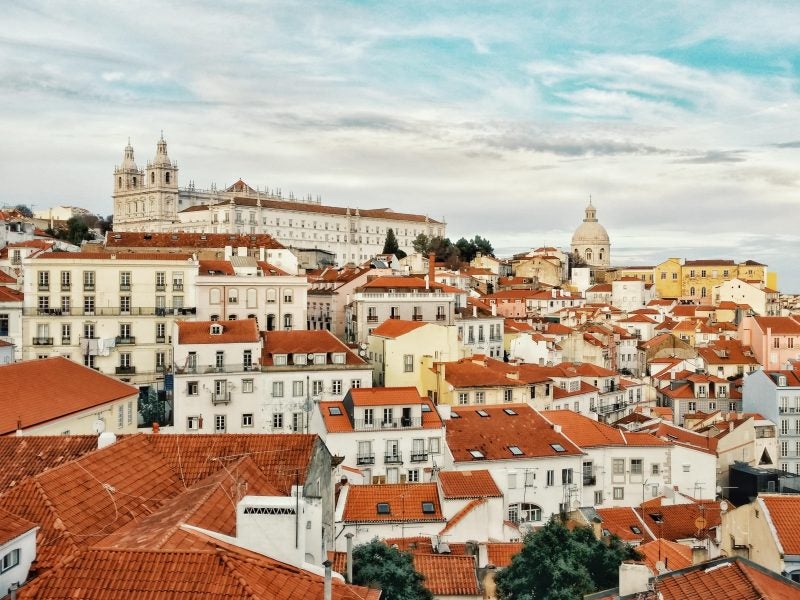 The other attractions are cheap transportation and numerous food options. You can look for a restaurant offering bargain meals called Prato do Dia or a plate of the day with mostly Portuguese dishes.
With a visitor card, you can save on transportation travelling to various places of attractions like the Calouste Gulbenkian Museum, Discoveries Monument, and several parks and churches. Hence, Portugal's wonderful coastline, warm climate, and rich cultural heritage make it one of the most preferred tourist destinations.
5. India
India continues to be one of the top locations for travellers on a tight budget; there aren't many places where you can have enough food and travel extensively for little money. There are many affordable options to think about if you desire to relax or walk on the beaches, enjoy bustling city life, or have a peaceful vacation in the mountains.
Jaipur is one of them with guest houses, hostels, and low-budget hotels offering cheap accommodation. It also offers opportunities for sightseeing, transportation, and food at affordable prices. The other places include Goa, Gokarna, Kasol, Ooty, and Rishikesh.
Visiting places on a budget is easy with many airlines offering the cheapest flights most of the time online.