If you are like me, you feel like you have finished all of Netflix and are now watching subtitled Korean horror films. This list has some cult classics, sleek cars, crazy stunt sequences and just visual fun to get your engines revving and ignoring the corona blues. Check out the list below.
Mad Max: Fury Road
This 2015 remake of the Mel Gibson classic instantly grabs you with visuals, action and delightful violence. The post apocalyptic film features Max (Tom Hardy) a drifter survivor reluctantly joining the rebels led by Imperator Furiosa (Charlize Theron). The chase scene is an instant classic adrenaline rush that will get you cheering and wowing throughout. Throw in a bald headed Charlize Theron kicking ass with Tom's insane charisma and you have a guaranteed winner.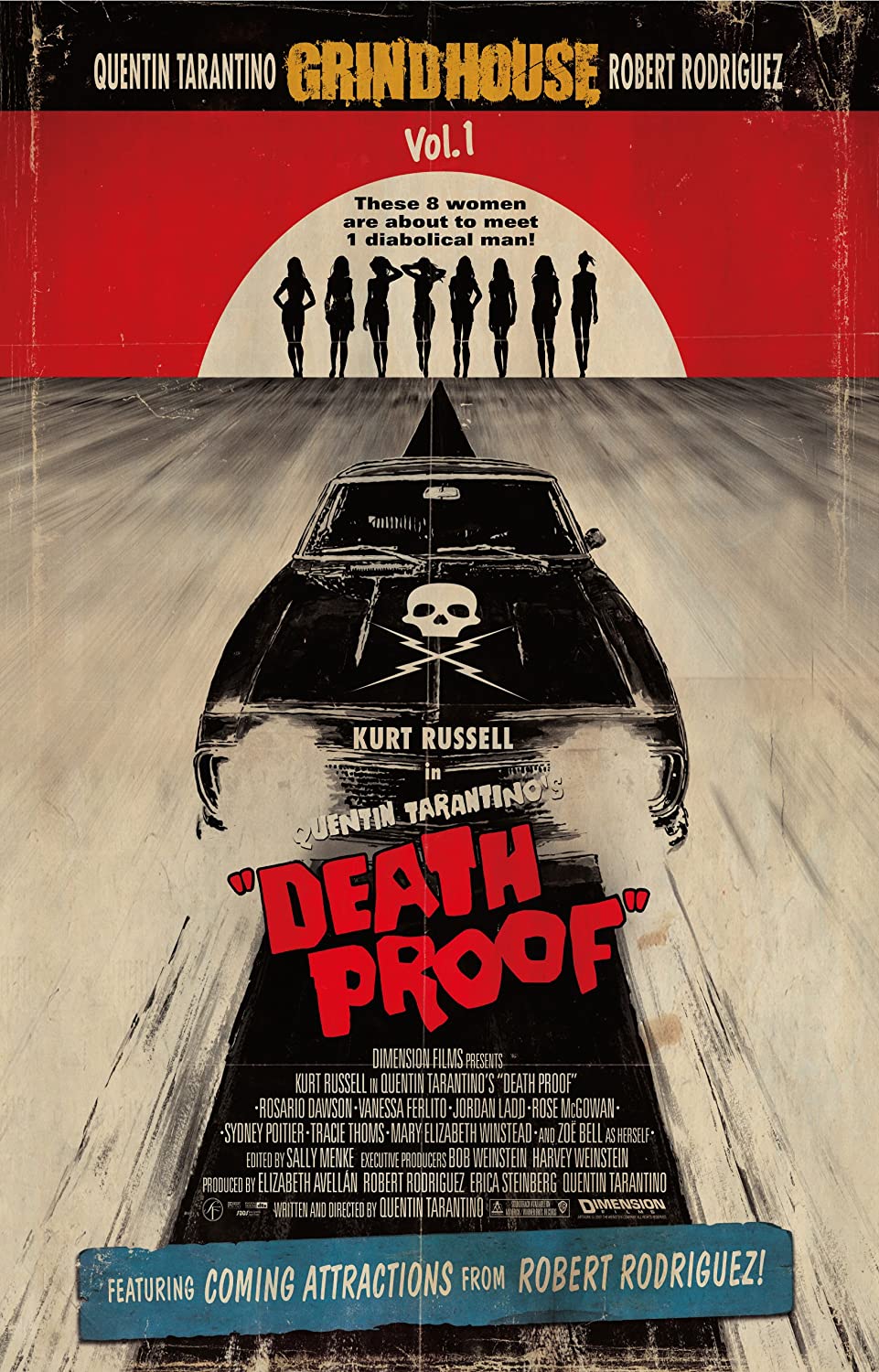 Death Proof
Quentin Tarantino's 2007 cult classic is an omage to 1970's muscle car films. DeathProof features a cast of gorgeous kick ass females( Rosario Dawson, Rose McGowan, Zoe Bell and Vanessa Ferlito) stalked by a psychopathic Kurt Russell who likes to murder young women with his 'deathproof'car. The movie combines comedy, drama, action horror and girl power on steroids to give you an amazing piece of entertainment that will have you cheering and covering your eyes at some of the gore.

The Italian Job (Original)
Most will remember the 2003 remake featuring Mark Wahlberg and company but the original 1969 version starred Michael Caine. If you are a true car enthusiast to see some of the classics , an orange Lamorghini Miura, Astin Martin DB4, Jaguar E Type, Fiat 124 coupe with the final car chase featuring original Mini Coops. This film scored by legendary Quincy Jones is just classic british goodness.

Talldega Nights: The Ballad of Ricky Bobby
Will Ferrell is arguable one of the funniest comedic actors of all time and he holds nothing back in this 2006 comedic spin of the NASACR racing scene, throw in William C.Reilly as his rival and then you have a comedy gold centered around race cars that will have you laughing out loud at the silly fun they had on screen.

Bad Boys 2
Will Smith, Martin Lawrence add Gabriel Union, The KKK, drug dealing Haitians, a ruthless Cuban drug lord and already you have a great movie..through in chase scenes with corpses flying into windshields and epic explosions on the highway and you have one of the best action comedies ever ..true box office gold.With Bad Boys for Life now out on DVD and for streaming on Apple TV (cover shown in the hero image of this article), so might as well freshen up on the OG's first and binge watch the trilogy.

Christine
No car movie list would be complete with the car from hell, literally. This 1983 John Carpenter classic horror film (from a Stephen king novel) about a car named Christine who basically possesses its shy ten owner and aggressive ruthless mayhem ensues. This is not your grandfathers Plymouth Fury . Carpenter masterfully brings horror master King's carnage to life on screen.

JoyRide
2001 the late great Paul Walker gave us this underated gem. Two brothers mess with a a trucker over CB while on a road trip. Little did they know this truck driver is not about that life and this psycho has revenge on his mind with his truck. The film feature Steve Zahn as Walkers older brother and their chemistry takes this film to the winning line.

Vanishing Point
As far as the car movie genre goes this 1971 classic slaps hard on all fronts and is considered one of the most influential car movies of all time. With crazy car stunts like never before filmed with explosions this movie gave you everything a car movie should , heart pounding adrenaline.
NOTABLE MENTION:

Ford vs. Ferrari
American automotive designer Carroll Shelby and fearless British race car driver Ken Miles battle corporate interference, the laws of physics and their own personal demons to build a revolutionary vehicle for the Ford Motor Co. Scoring $225.5 million at the box office and being featured at the 2019 Toronto International Film Festival (TIFF), we thought it was worth the mention. 😉
There you have it a few films to re-watch or check out for the first time and get your car rush on.