Working, in general, can cause stress, so bringing it into your home – your personal space – can see stress heightened. Working from home isn't a new thing, but it has become more common after the Covid-19 pandemic swept the world. We're going to reveal some great tips to reduce stress while you're working from home.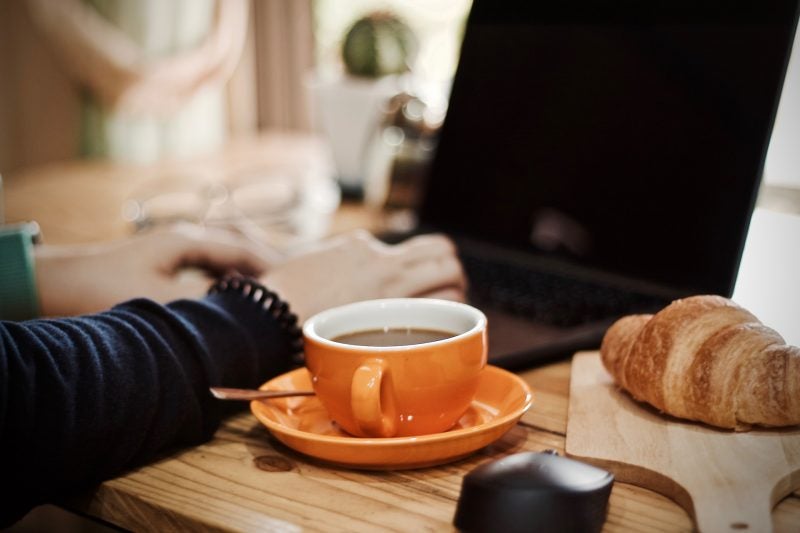 Create a routine – and stick to it
One of the best ways to reduce stress and keep motivated is to create a routine. Whether this is getting up at the same time every day, introducing exercise into your day, reading at lunchtime or anything else, scheduling when you need to work and when you have "me-time" can ensure that you don't let work consume you. Making a schedule is all well and good, but it will only be effective if you stick to it. 
Tips on how to stick to a routine:
Invest in a diary or planner

Write down your goals

Be prepared (consider meal-planning)

Get a good night's sleep.
Have the right set up
Just like you would in the office, you should have a designated workspace. There are many benefits to this, including that you will be able to separate your work and life area, but having your own workstation can help prevent common issues such as developing a bad back and neck strain. Invest in a comfortable high-back office chair and a desk to ensure you can work comfortably. Add desk castors to allow ease of movement if you want to move your desk around easily.
Use your breaks
Breaks are there for a reason and you should take full advantage of them. Working through your breaks isn't healthy and done for a long period of time can eventually cause burnout. Breaks are designed to give you a chance to get away from a screen and the desk. It's also a chance for you to have some time to yourself. You can go for a walk, read, catch up on a TV show, depending on how long you get for a break, there are many great things you can do. 
Set boundaries early
Whether you've worked from home for a year or a month, boundaries are important. Boundaries mean different things to different people, but let us delve into a few things which can cause distractions and mean boundaries may need to be set:
Don't let children into your office space: If you let them in that area they may be inclined to let themselves in at any time.

You could be on an important call when they walk in

 

Keep pets out: As they say "never work with children or animals" – while this was a reference to them stealing the show, it can also be applied to working at home. They can be unpredictable, especially pets. The last thing you want is for your dog to start barking just as you turn your mic on.
Working from home can be stressful, but by taking the time to ensure you're prepared you help reduce it and prevent it from getting unmanageable.