Introducing Dyson Airstrait™: The Ultimate Wet-to-Dry Styling Experience
Dyson is revolutionizing the hair care industry. SWAGGER had the exclusive opportunity to experience the brand's newest groundbreaking hair tool ahead of its official release, and the results were truly transformative. The Dyson Airstrait™ effortlessly takes your hair from wet to flawlessly dry, delivering a salon-worthy blowout without heavy or bulky blow dryers.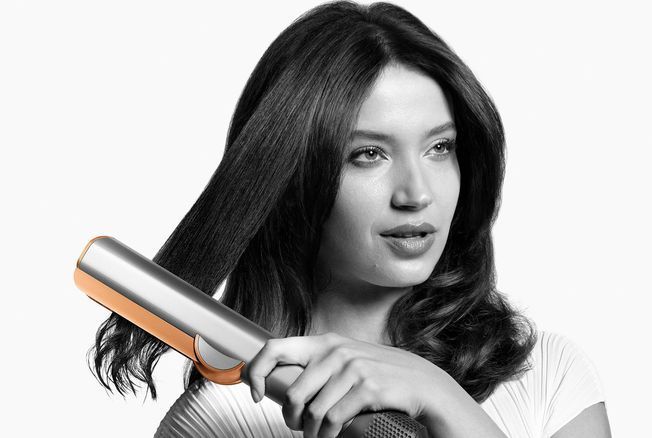 For any seasoned hairstylist, caution around heat application is paramount. Prolonged exposure to high temperatures can inflict irreparable damage, including breakage, dryness, and split ends. The Dyson Airstrait™, unlike traditional hair straighteners, achieves professional results without hot plates, eliminating the primary source of harm. This is especially crucial for individuals who style their hair daily.
Equipped with three preset temperature options—175°F, 230°F, and 285°F—the Dyson Airstrait™ boasts intelligent sensors that detect the presence of hair. When no hair is detected, the airflow automatically shifts to a quieter, more energy-efficient mode. Once your locks glide between the innovative plates, the power ramps up, ensuring optimal performance.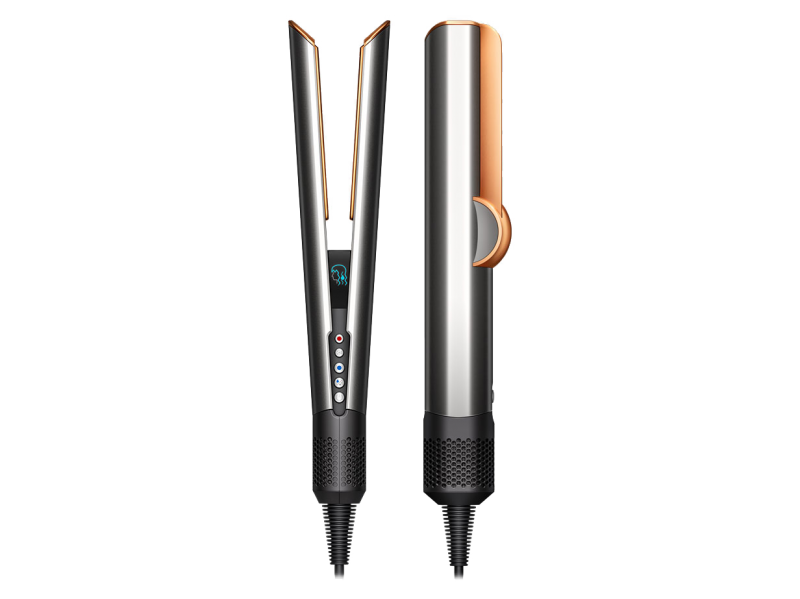 The Airstrait™ features a vibrant colour LCD screen that displays the current airflow and temperature settings. Inside this innovative tool, glass thermistors regulate the airflow up to 30 times per second, providing intelligent heat control. This intelligent technology preserves the integrity of your hair and enhances its natural shine. While primarily designed for wet hair, the Dyson Airstrait™ can also be used on dry hair, albeit with lower temperature settings. The inclusion of a convenient "Dry Mode" automatically adjusts the temperature for seamless transitioning.
Priced at $699.99, the Dyson Airstrait™ may be considered an investment for many. Nevertheless, it proves worthwhile, especially for those who have relied on subpar straighteners or dryers for years, and the intelligent features justify the expense. With its ability to enter standby mode after five minutes of inactivity, even with open arms, and power off completely after three minutes with locked arms, this tool guarantees energy efficiency and peace of mind. A simple press of the power button restores the Airstrait™ to its heated state.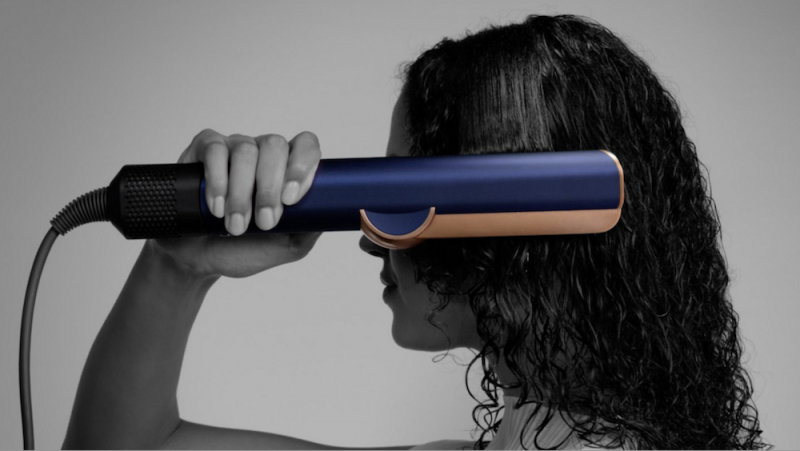 Dyson engineered the Airstrait™ to effortlessly glide over hair without any pulling or tugging, delivering salon quality results. Say goodbye to damage and cumbersome tools while achieving impeccable style at a fraction of the cost. The Airstrait™ does require periodic maintenance, such as cleaning the filter and maintaining the tension bars and diffuser; however, Dyson provides comprehensive instructions to ensure your Airstrait™ remains in optimal condition.
Whether you desire a sleek and smooth hairstyle or crave a straight salon blowout, the Dyson Airstrait™ offers versatile styling possibilities. Explore the limitless potential of this game-changing hair tool and make your purchase by visiting Dyson's website.
Elevate your hair styling experience with Dyson Airstrait™ and discover the art of damage-free drying and styling perfection!