Working from home has become the new norm–and likely a reality from here on out. It's important when working from home to have a space that keeps you excited and motivated. Whether you want sleek office utensils, comfort, caffeine, or to just look your best on zoom calls, the SWAGGER team has you covered. All of the products mentioned have been tested and approved by SWAGGER editors so that you can work from home like the real boss that you are.
Radiate Confidence on Zoom with Lume Cube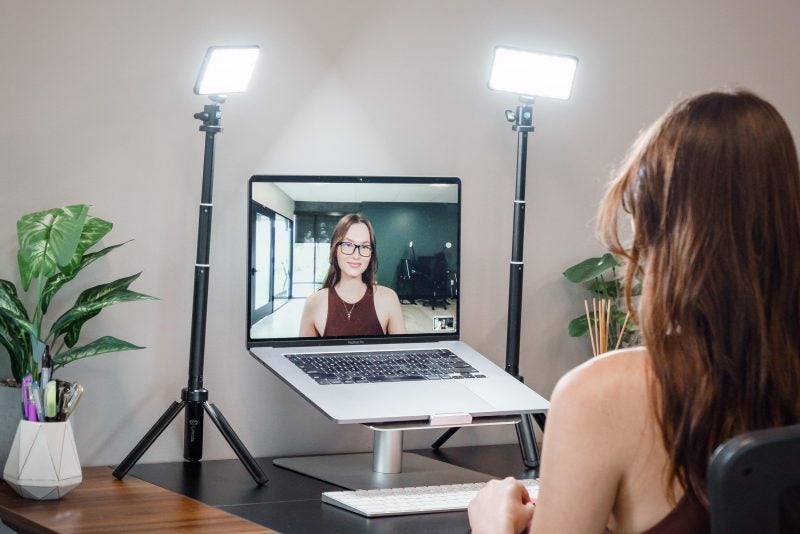 The digital age has ushered in the ability to work from home, with Zoom conferences becoming an essential part of the routine. Proper lighting is key for being camera ready, and Lume Cube's Broadcast lighting cubes are the ultimate solution for the perfect video appearance.
The Lume Cube Broadcast Light Kit 2-Pack Bundle is everything you need to have ideal brightness while eliminating shadows and reflections. The kit includes two lighting cubes that are small enough to take on-the-go for remote work and the setup is as easy as placing the lights on a flat surface. Each light is equipped with an adjustable tripod and a 360 degree ball head mount to ensure an ideal lighting solution for your needs, all while preventing screen glare and unflattering face shadows. SWAGGER loves the adjustable height, brightness, and temperature control.
For the best video appearance with a 2 point lighting system, angle both lights pointed down at your face at 45 degrees, with the light shining out of the frame to prevent glare from glasses.
Radiate confidence and SWAGGER on Zoom today with Lume Cube.
Olson Form Luxury Desk Set: Machine Series

Whether you're back in an office or continuing to work from home, your desk represents the ultimate headquarters where you get work done. A modern office needs to have everything available within reach for the fast-paced life of today. The Olson Form Machine Series has everything you could think of for an office. Upgrade your modern workspace with a clean, new look from the machine series. All ten pieces in the machine series are hand crafted from 6061 Aluminum Alloy and completed with a sleek black anodized finish. The modern sleek look is quality you can see and feel, and provides everything needed to improve the productivity of any workspace. The pieces included in the set are a phone stand, a business card holder, a bolt action pen, a penholder, a paperclip bowl, a money clip, a spinning top, a letter opener, a cable weight and an individual coaster.
Flexispot Electric Height Standing Desk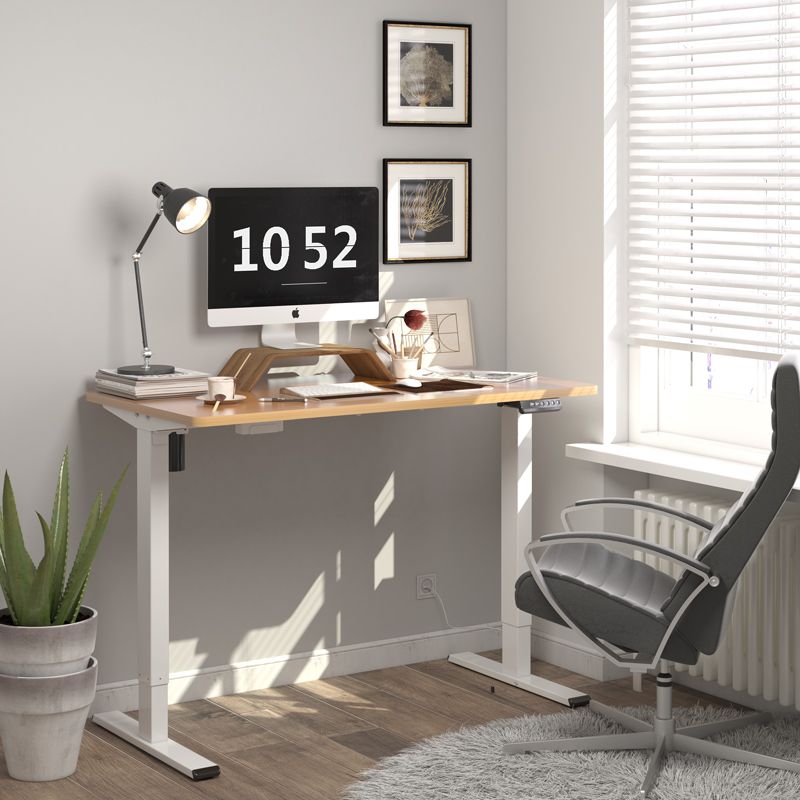 Working from home means giving yourself the space to succeed. The Flexispot Electric Height Standing Desk is your new home office, taking your remote work to the next level. With the generously sized desktop and advanced all-in-one keypad, you'll never lament a cluttered work surface again. Sit while you drink your morning coffee and answer emails, then stand for your afternoon video conference. For even more flexibility, save your favourite seated, standing and under-desk heights by using the energy efficient LED display. The all-in-one keypad can even be set up for activity alerts to remind you when you need to switch between positions. SWAGGER loves the whisper-quiet motor when changing positions and the desk's environmentally friendly desktop that is made out of bamboo sourced from sustainable forests. The modern design and multiple color options mean the Flexispot Electric Height Standing Desk blends seamlessly with any room you choose. With the Flexispot Electric Height Standing Desk, you can truly do it all.
DUOREST D2 Chair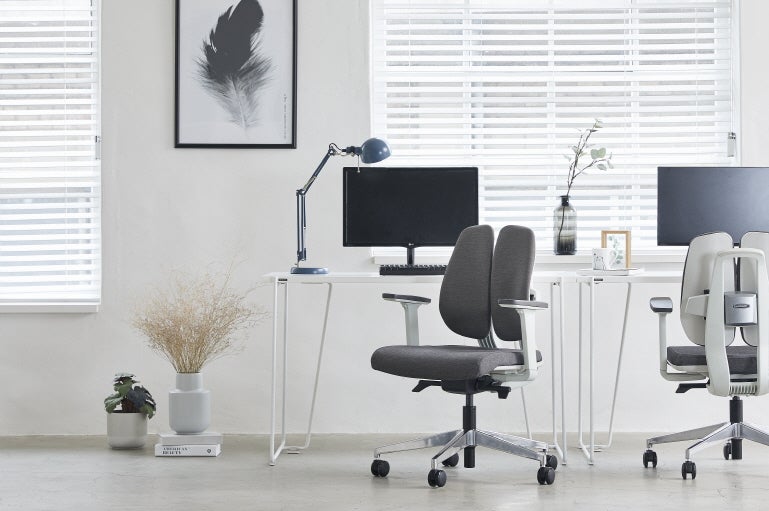 Office work is already tiring. Add the next concept of working from home and you are guaranteed to know the confines of a workspace. Some of the jobs we do every day can wear us down, but we do them for ourselves and our families. Work does not have to make life any harder. Simplify your work life with a comfortable workspace. It is important to have your work environment reflect, both the style and function, of you. Above all else, comfort is key to the perfect office space. A new wave of ergonomic technology has improved the work lives and the health of both workers and entrepreneurs alike. Whether you are looking to improve the quality of your work day or increase your level of comfort for those busy hours, there is a perfect, high-quality, ergonomically designed desk chair for you. Get a fully adjustable chair with the ability to assist in correcting your posture over the long haul. Find comfort in a chair that is fully customizable to your body and has the ability to improve your physical health and wellness. Rest your back, body, and soul by incorporating the quality comfort of DUOREST D2 into your workday.
Nespresso Vertuo & Aeroccino
Is it really working from home if you aren't caffeinated? Fix all of your java needs with the Nespresso Vertuo Machine. What makes the Nespresso Vertuo unique is the innovative technology which recognizes each coffee capsule and adjusts its extraction settings to unveil aroma, flavour and crema with the touch of a button. Vertuo coffee can be enjoyed in 5 different sizes and is simple to use – not to mention its sleek design will look luxurious in any home. If you like lattes not to worry – Vertuo has espresso options so you can use your Aeroccino to create the perfect latte. Work from home like a boss with your Nespresso Vertuo machine today!
SWAGGER recommends the Solelio pod.