We came to know the 41 years-old American as a multi-talented, highly creative, and innovative person. His forte is to try new things that we can see in his writing. William Moore is the author of two horror fiction books with new fascinating tales about to hit the shelves. He runs the Wynmoore Group and J. Woods Enterprise as its CEO and president.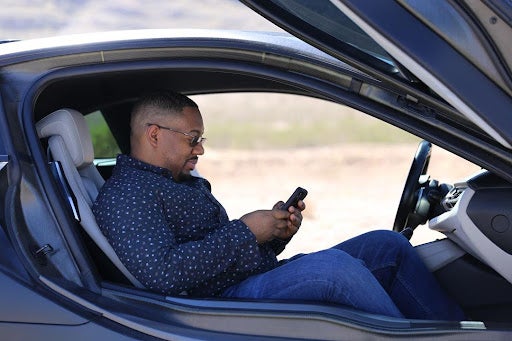 Besides being an author and a skilled businessman, Moore has an immense interest in eSports as well. Perhaps his background in software engineering triggered the passion for e-gaming in his already multi-talented personality. To abide by his penchant for the e-sports realm, he co-founded MVG (Most valuable gaming) and established a Mobile app company, Mojavie.
James Woods, the author
James Woods is better known as William Moore, his pen name. He has been a writer through and through since the beginning, but he gave an official kick start to his writing career in 2006 when he published his first book on the 29th of December that year. His horror suspense book Sparrow's Valley has everything that a suspense novel should have. The book depicts the inner beast that every person has. The novel revolves around seven people, strangely interconnected in the most hellish place on Earth called "Sparrow's Valley." The story goes from friendship, loyalty, evilness, and humans' fight to discovering their inner demons. It is a tale that can relate to every reader differently.
However, Sparrow's Valley couldn't quench Moore's thirst for creativity. Later on 25th March 2021, he published another book "Twisted Fairy Tells: The Untold Truths," the first in the line of a dark fantasy series. Moore has tweaked the concept of fairy tales to add the element of evil in the happy and all-flowery world of fairy tales. Since our childhood, we have been reading fairy tales that are too happy and too enchanting. Although we all love the version, there was always something missing in the fairyland, perhaps the harsh realities of life. Moore has artfully added the missing element in the fairy tales. The series was very well-taken, and people seem to be eagerly waiting for the second part to arrive. Hopefully, they won't have to wait long because Moore will soon release the next part – the official website revealed.
James Woods, aka William Moore, the software engineer
Moore has always shown interest in engineering and technology. Perhaps, he was tech-savvy since the beginning. The same is reflected in his educational background as well. He graduated from St. Augustine High School in 1997. As he pursued his electrical engineering from Georgia Institute of Technology, he's started his career in December 1997 as a system engineer at Delphi. Later, he joined Visual Mercenary Group as a senior software consultant. He left his job at Visual Mercenary Group in 2012 to explore the field as a software engineer and technical consultant at several places, including DIRECTV, Nickelodeon, Ralph Lauren, and InRhythm, all big players in the industry.
Soon he was able to co-establish his company with Gregg Mondesir. The company, MVG (Most Valuable Gaming), is a dream-come-true for software and gaming enthusiasts like Moore.  The company manages events, e-gaming talents, and eSports tournaments at a vast level. He served as the company's managing partner till June 2018.
Mojavie is another venture that Moore established with a touch of his technical expertise. It is a mobile application where users from diverse demographics and disciplines meet to connect with people of similar interests and form networks to accomplish common goals.
Moore, the influencer
Moore is a self-made person. He achieved a lot by working hard and being honest. He wants to see his nation make its path to success. So, he influences them with his podcasts, In the Woods. He has very recently, in June 2021, started hosting this podcast show where he interviews industry experts and shares their success stories with the listeners.
Moore wants to inspire the youths with these success stories and disseminate that successful people make their way to reach their goals with passion, perseverance, and determination to succeed in their fields.
Moore, the entrepreneur
He is a person who never steps back from taking risks when needed. With his guts, hustle, and determination, the American author founded three companies year after year. His ventures include J Woods Enterprise (January 2003), WynMoore Group (November 2013), and a networking application Mojavie (July 2017). As of 2021, Moore is the CIO (Chief Information Officer) and CTO (chief technology officer) of Mojavie.
He is an author, software engineer, consultant, and entrepreneur, a multi-talented person that we rarely see in today's world. However, what makes Moore stand out among other multi-talented people is that he never hesitates to show his sides to the world. He never shies away from exploring the field where his talents drive him. His life can guide the youth to understand bravery, risk propensity, hustle, and perseverance when it comes to achieving goals and venturing into new territories.