The history of gambling in Canada is quite complex. Although Canadians have long maintained an interest in partaking in games of chance and other gambling activities, Canadian federal law provided them with almost no legal means to do so. A lone exception to the law made it possible for individual provinces to license and operate land-based casinos and other gaming facilities. They could also authorize third parties to operate gaming facilities on their behalf.
The one thing no province could do — or at least never tried to do — was to authorize any form of online gambling within its borders. That was the case, at least, until June of 2021, when the Canadian Parliament passed the Safe and Regulated Sports Betting Act. It was an amendment to the criminal code that authorized the provinces to allow sports betting businesses to operate within their borders if they so chose.
As of April 2022, Canada's most-populous province — Ontario — did just that. Now, the province is fast becoming the iGaming capital of Canada. The new law is finally making it possible for countless online gaming sites that had been operating in a legal gray area to emerge into the new, bustling Ontario gaming market. Here's an overview of what's happening in iGaming in Ontario, Canada.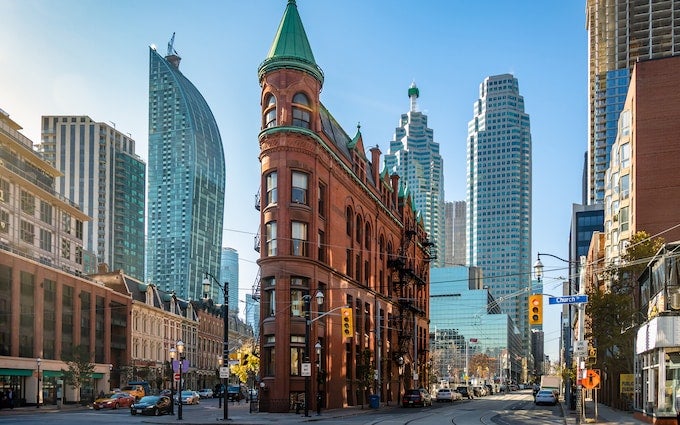 The Rise of Online Sportsbooks
The best place to start when examining the new iGaming landscape in Ontario is with sports betting websites. It was they who led the charge in pushing for the Canadian government to liberalize its online gaming laws in the first place. One of the biggest and most outspoken proponents of the change was Toronto-based The Score, a sports-focused media outlet that wished to expand into the sports betting market.
After the legalization in April, they did just that, launching The Score Bet. It was one of the biggest sports betting platforms to commence operations in Ontario. Joining them were well-known international operators like Bet365, FanDuel, and DraftKings. And their push into the province paid off, with sportsbook activity accounting for $162 million in revenues within the province in the first three months of legal operations.
International Online Casinos Drive Registrations
Sportsbooks weren't the only type of gaming operators to jump to take advantage of Ontario's new iGaming regulations. Online casinos, many with long international operating histories, rushed in to register for legal status in the province. As a result, there are now dozens of casinos regulated in Ontario, making it a major new global capital of online gaming.
Among those are some sites which are already well-known to players in Ontario, including 888 Casino, Spin Casino, Royal Vegas, and Leovegas. Together, they and sites like them have given residents in the province an almost endless array of gaming options. And although there are still no revenue figures available at the time of this writing, the flood of activity all but guarantees that the operators will drive significant revenues.
Most iGaming experts estimate that online casinos typically outperform sportsbooks by a factor of two to three. And based on that logic, Ontario's provincial government expects a tax windfall of up to $100 million every year from the online casinos' operations. In other words — online casinos will do brisk business in the province, far outdoing their sportsbook counterparts.
The Effects of the Regulatory Shift
For all of the success that the iGaming industry has had in Ontario so far, it's still worth pointing out that there are some downsides to the recent regulatory shift. For example, according to the Alcohol and Gaming Commission of Ontario, the traditional gaming industry in Ontario is bracing for tougher economic times ahead. Some of the traditional casinos, already battered by Covid-driven closures, have already begun preparing for layoffs in the wake of the iGaming surge.
And that's not all. Addiction treatment providers are also bracing for a surge in demand. As things stand, Ontario problem gambling resources aren't as robust as many experts believe they'll need to be to handle the number of residents expected to seek help in the coming months. And it remains to be seen whether the provincial government will step up to help bolster those services.
The Takeaways
The bottom line here is that there's every indication that Ontario's iGaming sector is poised to grow and prosper as a result of the recent regulatory shift. However, it's still unclear what the total impact of the change will be. For its part, the province expects significant tax revenues stemming from the operations of online gaming businesses there. But, there's also significant concern about the impact that always-accessible gaming will have on the population.
But the one sure thing is that Ontario is now a major hub for the iGaming industry. And barring any major reversals in policy from the provincial government, it will continue to be for years to come. For those that love games of chance, sports betting, and other types of online gambling, that's indisputably good news. And if nothing else, Ontario is placing a major bet that the benefits of their new openness to iGaming will outweigh the potential downsides. Only time will tell.