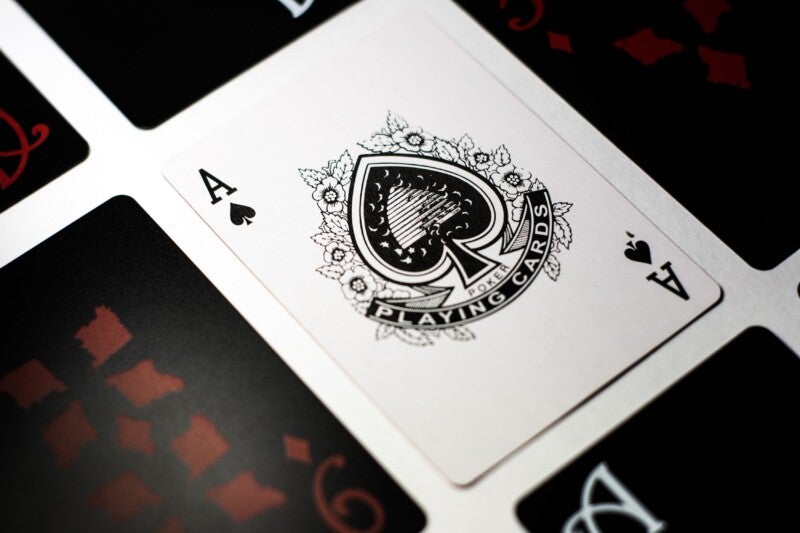 To say 2020 has been eventful is an understatement, it's been a year of unpredictable results and not just in one corner of the globe – the Covid-19 outbreak has affected the entire world! The potentially life-threatening virus has meant we're all living our lives a little bit different to what we're used to and while businesses worldwide start to feel the effects of the outbreak, there is one industry that is thriving – the online gambling industry, and the poker sector in particular!
There is a trend beginning to emerge with online poker, with statistics revealing more than a 30% growth rate for this year alone! And, poker tournaments are said to be the reason for this. There's no denying that lockdown had an impact on these figures too; as land-based casino venues closed, online gambling websites noticed an influx in traffic. With workplaces closed, more and more people had the time to discover something new and while many took to DIY or fitness, others took to mastering a new skill – and this includes Poker. 
There are hints and tips on the internet with details on how to help you land a winning streak, but you've got to know where to start – and it all begins with an online casino! There are literally hundreds if not thousands to choose from, so how do you know which ones are the best? You can look at their reputation by visiting gambling forums, you can view their terms and conditions, see whether they offer fair wagering terms, a fast withdrawal system and plenty of games – only when you have ticked all these boxes will you know they're a fair and repeatable establishment.
Big Hits and Losses
Of all the operators out there, Flutter grew on the back of a surge in poker takings and it could be something to do with the fact they acquired The Stars Group back in May 2020! Initially, the deal had been signed and sealed back in October 2019, but with the global pandemic and everything, the deal was only sealed earlier this year. The global gambling company decided to invest some time, money and energy into Poker Stars back in September and it would seem they needed to pull the plug on a few international markets to achieve this! Players from China, Taiwan, and Macau are no longer able to play on Poker Stars and they kept it relatively quiet when it came to announcing the bad news with a brief announcement posted on a gambling forum; "Please be informed that as of 1st of September, we'll be exiting China, Taiwan and Macau."
Financials for Flutter in the first half of 2020 was positive to say the least, with revenue up 49% compared to last year's figures. Adjusted EBITDA was also up by 59% with an overall global online growth of 29%. However, like all businesses, profits took a hit; they were down 70% in profits before tax, earnings per share were down 81% and net debt had increased by 714%! Flutter CEO Peter Jackson sounded positive about the numbers. Despite the gloomy outlook, Flutter CEO Peter Jackson remained positive; "The group's first half financial performance exceeded expectations as we benefited from geographic and product diversification."
Poker Stars Surprising 2020 Winner
Poker Stars is one of many brands owned by Flutter Entertainment, the same company behind Paddy Power, Betfair, FanDuel, FX Bet, SportsBet, TVG, Adjarabet, Full Tilt, Sky Betting and Gaming, et Easy and OddsChecker. Established in 2008, Poker Stars remains one of the world's most popular online destinations for poker games and tournaments and we've seen some amazing winners being produced over the years including the lucky 'AAAArthur' who this year managed to turn $11 into $1,192,802.46! The Brazilian whose real name is Alex Brito started out as one of 93,016 players who thought they had what it takes to win the tournament. He eventually made it to the final table of nine players with the shortest stack to scoop that incredible sum of money! The Poker Stars tournament commemorated the 14th anniversary of the Sunday Million, had a total prize pool of $18,603,200 and after the table struck an ICM deal, four players managed to pick up over half a million each!
It's because of winners like Alex, who went from being unemployed to a self-made millionaire, that make playing online poker seem so lucrative. In an interview with Poker Stars after his famous win he said: "Every year, I read about the Sunday Million Anniversary but didn't try to play it. This year was different. I don't know why, but I wanted to play it so much." He initially started out with a $0.25 Spin & Go, which he obviously won. He then used his winnings to enter a $4 satellite – and again he won and from there, he entered into an $11 satellite with 100 seats guaranteed and he managed to win each and every one of those too! Talk about having lucky style!