It's time to celebrate our favourite Mexican spirit – tequila. Whether you like your tequila on the rocks, in a margarita or straight up, Swagger Magazine has rounded up our top 5 favourite Tequilas to help you celebrate National Tequila Day on Saturday, July 24th in Swag.
Thank us later and as always, enjoy responsibly!
Compoveda Extra Añejo Tequila

Available on SipTequila.com
You may be used to enjoying Tequila in its unaged form, the Blanco, in some of Summer's best cocktails, the margarita, the Paloma, or even in Ranch Water, but these days more Tequila is being sipped straight than ever before. 
National Tequila Day is the perfect occasion to try something new, and if you already love Tequila, Compoveda's depth of flavor and unique aging process will make this sipper a regular in your rotation. If you are new to Tequila, but appreciate aged spirits, Compoveda Extra Añejo is the perfect stepping stone into the category. 
Layers of vanilla, warm brown spice, cooked agave, creme brûlée, oak, and maple offer a clean, and balanced flavor, with an unprecedented smooth finish that appeals to Tequila lovers, brown spirit enthusiasts, and wine-lovers alike.
The process: 
Compoveda Extra Añejo Tequila is made from 100% Blue Weber agave, matured for 8 years, and hand-harvested in Jalisco, Mexico. It spends +5 years in French Oak barrels that once aged California red wines, and is finished in new, medium-charred American Oak barrels.
For sipping, not shooting. For sharing and celebrating,
Discover what Tequila can be with Compoveda Extra Añejo. 
*Proud Partner of IslaUrbana; an NGO dedicated to rainwater harvesting across Mexico
Buy now
Tequila Cabal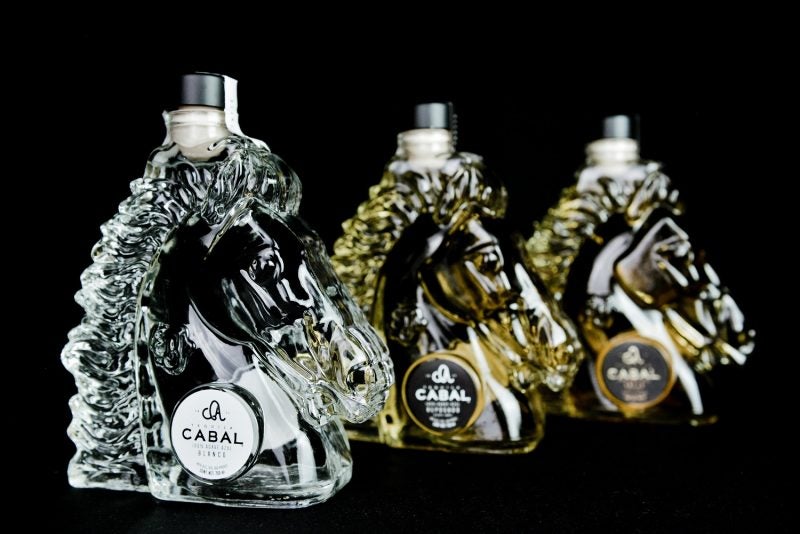 Available on MashandGrape.com
Tequila Cabal done the right way. Campo Cabal is located in Amatitán, considered to be the birthplace of tequila. Since 1911, this multi-award winning, premium tequila has benefited from the high elevation, which produces a rich agave-forward taste profile. Crafted with passion in the Los Altos Highlands, the spirit channels decades of tradition and experience into four expressions: the Blanco, Reposado, Añejo, and Extra Añejo. Cabal comes from the Spanish word "caballero" or "gentleman". It's a status that can't be bought, only earned ― and that's where Tequila Cabal draws its inspiration.
Our Process: Once the agave hearts have been harvested, they are taken to the oven to be cooked. It's that 32- ton brick oven that speaks to all the tradition that's behind Tequila Cabal. The same oven has been used since 1911, working its magic on the freshly-picked agave piñas. After 42 hours they leave the ovens and are left to ferment naturally for 3 whole days. Then they are double-distilled using a 5-tank distillation process, ensuring the fresh aromas and flavors remain in the finished spirit.
Blanco: As the basis for all CABAL expressions, with a rest time of zero, our Blanco is the purest form of tequila. Using local and naturally sourced water, our 5 tank and twice distilled process yields a bright and unparalleled sipping tequila. Sweet agave and vanilla shine through on both the nose and palate. Silver Medal Winner in the 2021 San Francisco Spirits Competition and Double Gold Medal Winner at the 2021 SIP Awards.
Reposado: Using our premium Blanco, the Reposado is stored in charred American White Oak Bourbon Barrels for 8 months. Notes of oak, sweet vanilla, and subtle nuttiness, highlights the exquisite quality of this rested and well-rounded tequila. Gold Medal Winner in the 2021 San Francisco Spirits Competition and Bronze Medal Winner at the 2021 SIP Awards.
Añejo: For 18 months our Añejo ages, giving this expression an even richer color, aroma, and flavor, amplifying the present qualities of our reposado. A well rounded, multi-layered palate of sweet oak, butterscotch, finishing with ultra-smooth vanilla highlights. Gold Medal Winner in the 2021 San Francisco Spirits Competition.
Extra Añejo: This Ultra Limited Extra Añejo collectors item is a one of a kind tequila. The same custom glass horse bottle as the other expressions is finished in a matte black ceramic coating for this limited release Extra Añejo. The bottle is adorned with a 100%, 3 day vat, vegetable tanned leather label out of León, Mexico. Only 1300 bottles will be released for the remainder of 2021. For a full 36 months our Extra Añejo ages, giving this expression an even richer color, aroma, and flavor, amplifying the present qualities of our gold medal winning añejo. A well rounded, multi-layered palate of sweet oak and butterscotch, finishing with ultra-smooth vanilla highlights.
Buy now
Canción Tequila
Canción Tequila is a small batch, big fun, world-class, rock & roll tequila founded by independent recording artists, Roger Clyne & The Peacemakers.  Born out of a passion for great tequila, Canción is surreal, sublime, man-made and divine!  Both roguish and refined, this silky smooth spirit springs forth from a 40% solar powered distillery.  It's luxurious expressions from the Blue Agaves that grow in the valleys of Jalisco outside the town of Tequila bare the citrusy peppery hues of the obsidian-rich terroir.
Blanco ~ Never oaked, just the essence of the agaves in crystal clear brilliance conspires with melon and citrus to subtly harmonize and create an alluring nose—floral agave with hints of quince and white pepper blend for a balanced encounter. The finish is smooth and enduring, leaving the palate with a warm and lustrous invitation to return.
Reposado ~ Resting for 9 months in Bourbon barrels imparts a golden radiance with a viscous, buttery entry to the palate. A rhythmic balance of agave, hints of honey, and oak accents. It finishes with a smooth and smoldering crescendo.
Añejo ~ Simple elegance begins with aging for 18 months in Bourbon barrels, heralding a full nose of smoky, woody notes. A silky entry to the palate finishes with a harmonious blend of sweet and dry tastes of agave, tobacco, and hints of vanilla. Perfect for sipping. Lingers with a long, silky glow.
Extra Añejo ~ A celestial union of a premium Bourbon barrel and agave spirit allowed it to rest and coalesce for over three years. Tequila's legendary obsidian terroir meets American White Oak bourbon barrels' heritage to conjure seamless notes of dry fruit, woody smoke, and hints of caramel and butterscotch. The finish is an extravagant, refined experience of balance between sweet and dry in an alluring palate of agave at its best.
Formerly known as Roger Clyne's Mexican Moonshine Tequila
Buy now
Anteel Coconut Lime Blanco
Looking for something new, try the world's only Coconut Lime Blanco Tequila!
Anteel Coconut Lime Blanco is infused with all-natural flavorings from the coconut and lime.
No added sugars, sweeteners or artificial flavors.
Anteel Coconut Lime Blanco Tequila has won multiple medals at the well-respected San Francisco World Spirits Competition and SIP Awards. It also scored a 92 Point Rating by The Tasting Panel.
An unaged infused sipping tequila that is exceptionally smooth with subtle lime aromas and flavors up front followed by sweet, cooked agave and a soft coconut finish that delightfully lingers. Serve neat, on the rocks or take your margarita to another level and make a Coconut Lime Margarita. Of course, you can always enjoy a chilled Coconut Lime Blanco shot!
$36.99
Buy now
Dahlia inspires the sublime in tequila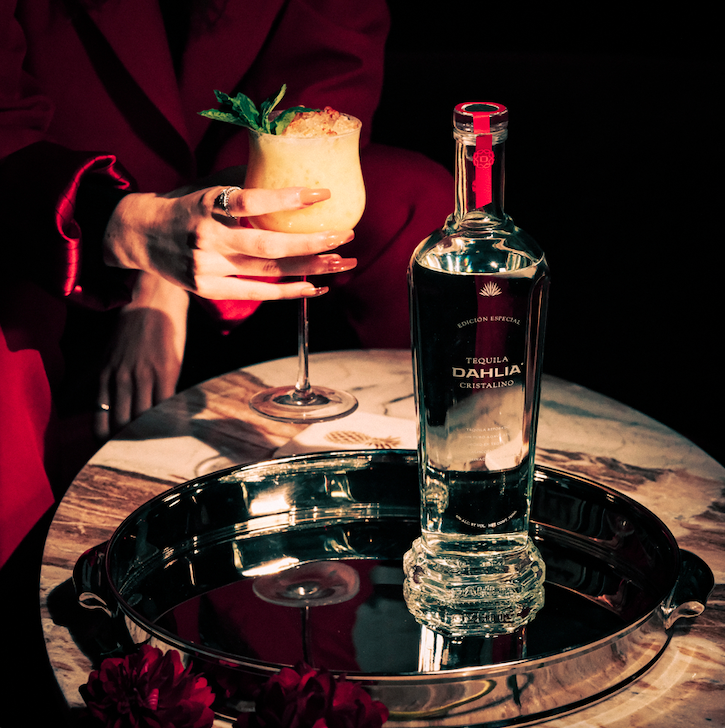 Cinco de Mayo is the Mexican day of independence from France, celebrating Mexico's defeat of Napolean III. It's a day to party it up in true Mexican style, celebrating the country's history and its future.
El Silencio has launched a new tequila just in time for the party. Founded by two SoCal-based Mexican-Americans, El Silencio is the biggest independent mezcal brand in the U.S. Their new Cristalino Tequila is bright in color and seductive in nature.
It's called Dahlia. This 100% Blue Weber Agave Reposado Tequila is targeted at those gaining a new appreciation of tequila. Every last drop of Dahlia is filtered through charcoal to ensure its pure and balanced taste.
Combining the ancient Mexican knowledge of mezcal with a handcrafted and customized refinement, this spirit will easily become the star of your liquor cabinet. Dahlia comes cradled in a glass cylinder that exudes elegance.
El Silencio is made in the state of Oaxaca using the traditional art honed by generations of Mezcaleros while Dahlia, created in Mexico's Jalisco Valley, represents the evolution of modern tequila. Both spirits are expertly crafted with great attention placed on starting with mature agave and highlighting the notes of the native flora.
That deep understanding is brought into the present by El Silencio founders Fausto Zapata and Vicente Cisneros. Their love of mezcal and the historically rich state of Oaxaca inspired El Silencio.
This Cinco de Mayo, you can celebrate both the past and the future of Mexico with the taste of Dahlia.
Buy now