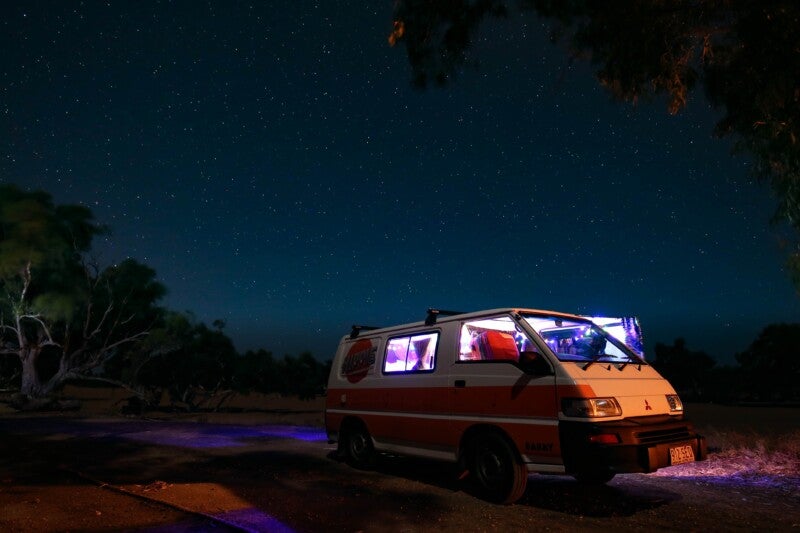 Truck camping holds within it the promise of freedom and unrestricted adventure with your truck. The beauty of this type of camping is that you do not need a campground or a place to pitch your tent; you can practically drive anywhere and camp in the remotest areas.
Truck camping is cost-effective, low maintenance, and unique as you get access to the best campsites and get to enjoy the outdoors in a new perspective. However, before you set out on a truck camping excursion, you should make sure you pack the essential gear.
Lighting Gear
Lighting is necessary when you are planning to go truck camping, especially in the remote areas. After the sun sets, you might need to see around your camp or potentially scare away any animals that may pose a threat. The use of LED light bars is common among individuals who go for truck camping. You'll also want to consider a flashlight, such as the Fenix TK20R USB rechargeable flashlight, with its beam distance of over 1,000 feet, inner waterproofing treatment, and battery power indicator.
First Aid Kit
We're not saying that truck camping is dangerous, but come on. You're going to be as far out in the wilderness as you can manage. There are dangers and accidents that you never anticipate, but it helps a lot to be prepared for them. For a ready-made first aid kit, try the MyMedic brand. This company offers a range of kits, such as the Solo, which is designed for backpackers, so it's lightweight and waterproof. For truck camping, you might want to consider the Recon kit, which is designed to carry a comprehensive amount of supplies.
Jumper Cables and a Portable Power Station
It is not uncommon for car batteries to die when you are camping out. A jumper cable is a necessity, and a jump-starting power pack might be a good idea, especially if there will be no one around to offer assistance. You might also want to bring a portable power station to keep your devices charged and a few electronic gadgets (such as a 5V fan) running. The Jackery Explorer 160 Portable Power Station is a stylish compromise between price and capacity.
Tools for Recovery
Outdoor terrains are not always smooth, especially if you plan to camp out with weather conditions that are rainy or uncertain. Your truck may get stuck, and you always need to be prepared for it. Whether you are camping out alone or as a group, it is crucial to arm yourself with tools such as a kit for tire repairs and recover straps. Consider carrying a shovel, small air compressors, and a pull bar. Invest in a winch for locations where the terrain is rough.
Spare Tire
Hopefully, you're not driving anywhere without a spare tire and the necessary tools to change a flat. Your AAA membership doesn't hurt, but roadside assistance workers generally aren't allowed to leave the paved road. Carry a jack to ensure that you do not get stuck in wild terrains. It's also important that you know how to change a flat, especially if you will be camping alone.
Sleeping Platform
A comfortable sleeping platform is helpful if you want to really enjoy truck camping. Check out these platforms from DECKED. Two bed-length drawers provide a lot of protected storage underneath the platform; each drawer is rated to handle a 200-pound load capacity. The platform itself is designed to handle a short ton (2K pounds), in case you want to use it for something besides sleeping.
Bear-Proof Food Storage
Even though you're in your truck, it's not a bad idea to pack a bear canister for food storage. The folks at REI have a page about how to select one, should you not already have one in the garage. It's important to note that some national parks and wilderness areas require the use of an approved canister.
Camp Stove and Cookware
While some truck campers prefer to bring along prepared foods, nothing comes close to a warm, cooked meal. Investing in a camp stove can aid in your fun. The Camp Chef Everest 2X is a two-burner propane stove that offers something a lot of camp stoves don't: excellent simmer control. If you've ever tried to maintain flame control on the classic Coleman camp stove, you know what we mean. It can be like the difference between driving a Yugo and a sports car.