It's one of the most important days of the year – the day we say: 
"Thank you, Mom for everything you do."
To help you find the best gift for Mother's Day, the team at Swagger Magazine curated this list of special Gifts for Mom at every budget. Whether you want to gift her a unique gift, an everyday gift, or a gift that will keep her cup full, the team at Swagger has you covered.
Sips by Box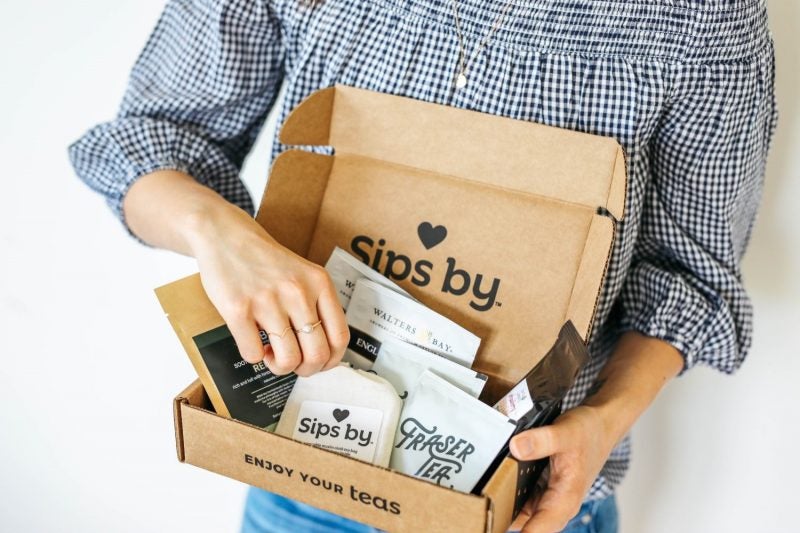 Gift the joy of personalized tea discovery with Sips by! Sips by is a startup that makes discovering tea fun, personalized, and affordable. The Sips by Box is the only multi-brand, personalized tea subscription box. Treat them to the surprise of a gift card so they can have their own personalized Sips by Box tea subscription that matches them with premium teas they enjoy from brands around the world based on their unique taste preferences.
They'll receive 4 teas chosen just for them each month from 150+ global tea brands, enough to make 16+ cups. Included tea brands range from large international brands to local tea shops and farms. Sips by is a subscription gift that will delight tea drinkers for months.
A perfect gift for Mother's Day whether she loves tea or is interested to learn about tea. Send a digital gift card, print one instantly at home, or mail a personalized card. 3, 6, and 12 month subscription gift cards are available.
Delight them with all of these:
The gift of personalized tea
4 premium teas chosen from 150+ different brands around the world
Enough tea each month to make 16+ cups (48+ if they re-steep)
Reusable and biodegradable tea filters Steeping guidelines and tasting notes
Exclusive discounts
MY SIPS profile page to rate their favorite teas
Recipes and lessons created by tea experts
Little Talk Deck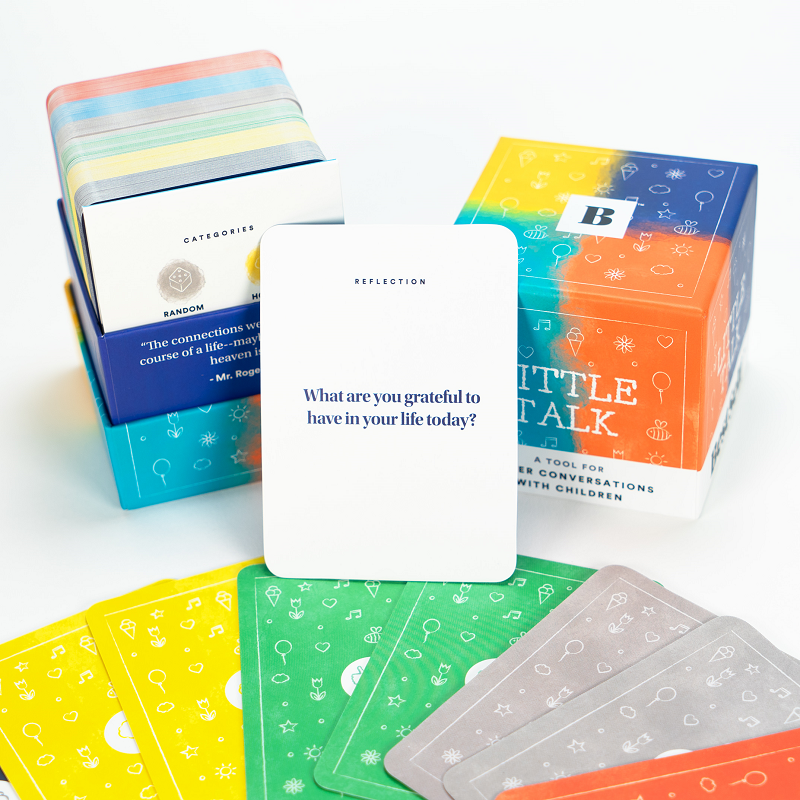 With the Little Talk Deck, turn every day moments into meaningful memories.
LittleTalk is designed to give parents/adults a tool to cultivate meaningful conversations with the children in their lives. These questions are designed from the adult's perspective (meaning the adults are reading them to the kids) but they can be flipped and the adult can share their answer too. The questions range from funny and random to introspective and deep. There are also questions that will help spark conversations around healthy habits that children should learn. Example: "What's one thing you can do today to create a better tomorrow?" LittleTalk is a fun and fruitful way to get to know each other (adult and child) while also creating opportunities for adults to pour meaningful guidance into the child's life.
The Little Talk Deck contains 150 questions to spark thoughtful, revealing and fun conversations with children. Split into six categories, use these prompts to talk together, impart life lessons and understand how your little one ticks. This deck was designed to connect with your kids and create quality family time, encourage self – expression, inspire personal development from a young age, and cultivate self-acceptance and self-trust and help children feel seen and heard.
Yoga Accessories Essentials Yoga Kit
Our Yoga Accessories Essentials Yoga Kit is perfect for any of the mother's in your life! This yoga kit includes everything anyone would need to practice from home or in the studio, all at one low price!
The Essentials Yoga Kit includes our best selling 1/4″ yoga mat, a nylon zippered yoga mat bag, a traditional Mexican yoga blanket, a D-Ring yoga strap, and two foam yoga blocks. The 1/4″ Extra Thick Deluxe Yoga Mat is not only made of durable, non-slip foam, but it is extra thick at 1/4" to provide ample joint support when practicing. Our Nylon Zippered Yoga Mat Bag has a mesh pocket for your yoga mat to breath after practicing, and it has a zipper and a handle to make accessing and transporting your mat that much easier!
Our Traditional Mexican Yoga Blanket is handwoven, and a great prop to have for restorative yoga, meditation, or for home use such as a picnic blanket or a throw blanket! Our Yoga Accessories D-Ring Yoga Strap is the perfect tool to help get a nice stretch in before, during, or after yoga practice. To finish off the kit, you can choose whether you would like 3" or 4" Foam Yoga Blocks. Both size blocks are great for improved alignment and balance while practicing! We offer a multitude of colors for all of the items in this kit, so the mother in your life can have yoga equipment that matches the colors you bring to their life.
For a great Mother's Day gift at a great price, order the Yoga Accessories Essentials Yoga Kit from our website today!
Lyre's Non-Alcoholic Spirits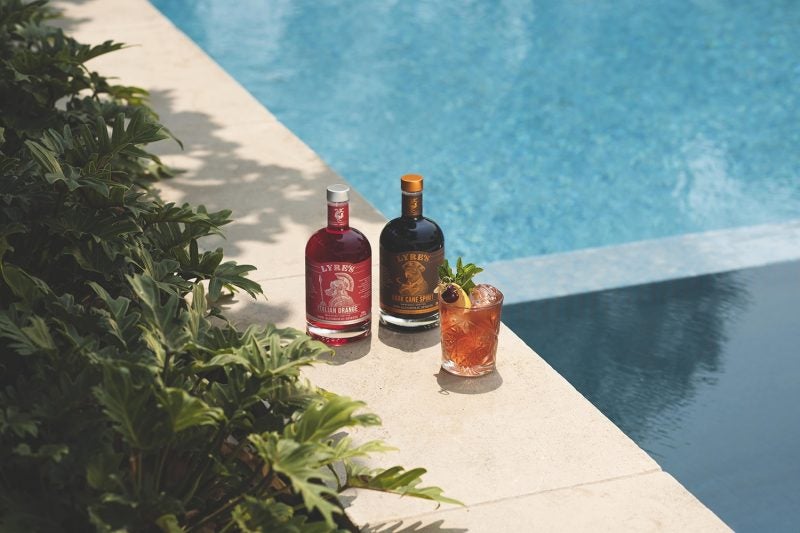 Make it a Lyre's this Mother's Day!
For something which will last longer than a bouquet of flowers, stock up the bar as a well-deserved treat Many years in the making, Lyre's exquisite range of lovingly crafted non-alcoholic spirits was borne from a quest to make the impossible possible – giving the freedom to drink your drink, your way. Not just provide an alternative to those who don't wish to imbibe alcohol – but ensure everyone can enjoy the mirth and merriment of a soiree or shindig.
With Lyre's it's up to you – replace some of the alcohol in your drink to make a low alcohol Lyre's or make your classic favorites as a no-alcohol option simply by selecting from the many Lyre's variants in our extensive range. We craft our spirits to taste just like the classics they pay homage to. We source the finest all-natural essences, extracts and distillates from the four corners of the globe.
At the risk of blowing our own bugle, this is quite simply the finest range of non-alcoholic classic spirits the world has ever seen. Lyre's makes celebrating with Mom easier this year. Purchase any 4 of your favorite 700ml tipples and pick one on us!
Use Code: MOTHERSDAY
Visit us at Lyres.com to discover recipes and more!
EcoTank ET-2760 All-in-One Cartridge-Free Supertank printers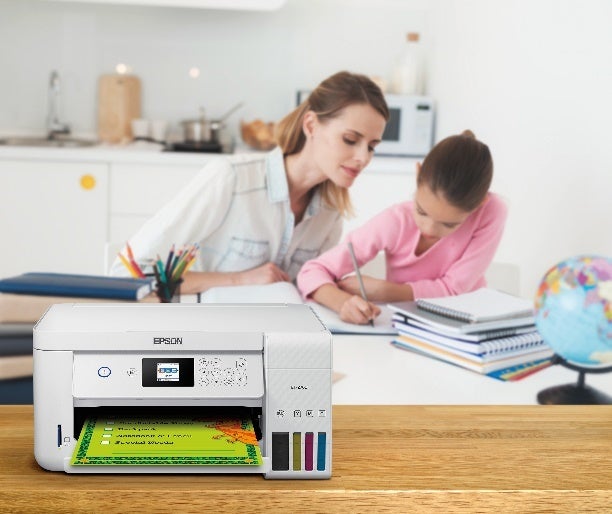 Mom is the ultimate multitasker, but even Superwoman needs a bit of help from time to time. Make working and schooling from home effortless with Epson's ET-2760, a cartridge-free printer with supersized tanks that hold enough ink to last up to 2 years1.
This means less waste and fewer trips to the store for replacement cartridges. For days when mom really has her hands full, she can take advantage of printing a shopping list from her mobile device, or using Epson's Connect Creative Print App to keep the kids entertained.
Price: $379.99
Hair's to Mom, with the Conair Smoothwrap

™

2 in 1 Styler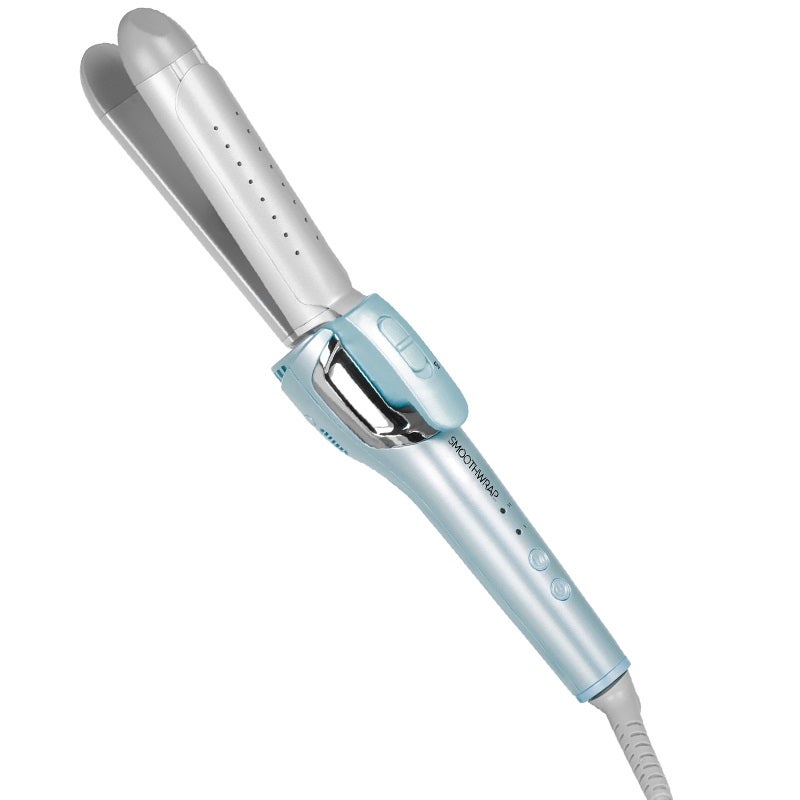 Is your mom the type that can't leave the house without styled strands? If you answered yes, then she'll love this gift idea! Did you know that it's possible to make your hair (or her hair) healthier all while styling it with heat? Conair's new Smoothwrap™2 in 1 Styler is designed with Dual Ion Therapywhere ions, that condition hair and rebalances its natural charge, leaving it feeling moisturized and conditioned.
With a simple flip of the switch, she can easily achieve voluminous curls or sleek, straight hair, making it the most convenient tool to have around thanks to its endlessstyling possibilities. With this tool's extra-long plates and 1-1/4-inch ceramic-coated barrel, it provides even heat distribution, so she'll get frizz-free and undamaged hair every time.
This unique styler is also complete with two different heat settings for every hair type and texture and auto shut off, so she'll never have to worry about it being left on. Once travel is back on again, this gift is the perfect companion for on-the-go styling with an ergonomic handle that folds for easy storage. There is also a hair dryer in the Smoothwrap™ family that will totally reinvent her drying experience and comes with a diffuser attachment for all curly-haired girls! If mom is looking for smooth, healthy, and balanced looking hair then the Smoothwrap™ collection is a definite must-have for her this Mother's Day.
Available at ConairCanada.com for $69.99 CAD
Give Mom A Rose – That is, The Rosé Impérial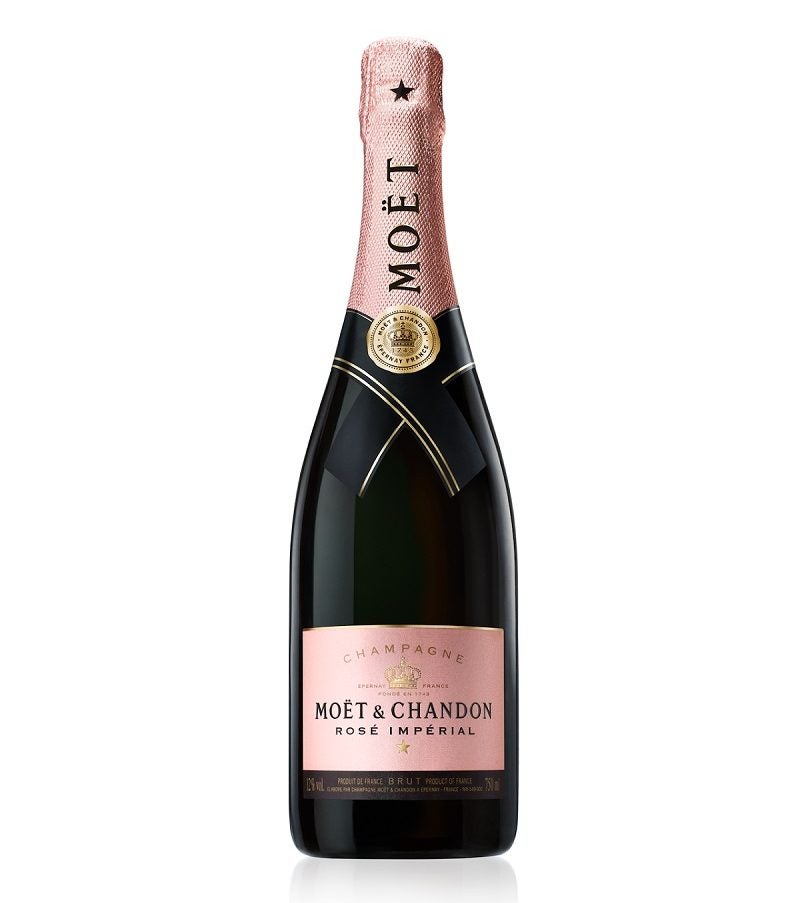 Show mom you care by giving her more than a gift – give her an experience.
Mom should take the day (even week) off and enjoy a well-earned drink, to chill, kick back and relax! She will enjoy some classic R & R with a gift that will appeal to all of her senses. A beautiful bottle of Moët & Chandon Rosé. The Rosé Impérial is a soft rose-petal pink with coral highlights and fine mousse. Lifted aromas and flavours of strawberry, rose petal, fresh pastry and citrus. Dry, with light to medium body and palate-cleansing acidity. Rosé Impérial is a spontaneous and radiant champagne. A glamorous expression of the Moët & Chandon style. A style that distinguishes itself by its bright fruitiness, its palate is elegant and mature.
This bottle paired perfectly with a classic floral arrangement of your mother's favourite florals and colours is a perfect pair! The day would be set for her to kick off her shoes and enjoy a glass of bubbly, while admiring her pretty blossoms.
It's no secret that Rosé is trending right now – and has been for the last couple years. Rosé is more than just a wine now; it's a lifestyle. It's pink, pretty and most importantly delicious!
Gift Idea: Moët & Chandon Rosé Impérial paired with a floral arrangement of light pink hydrangeas, roses, chrysanthemums and green eucalyptus!
Buy now
Mom will love Graydon Skincare's all-natural creams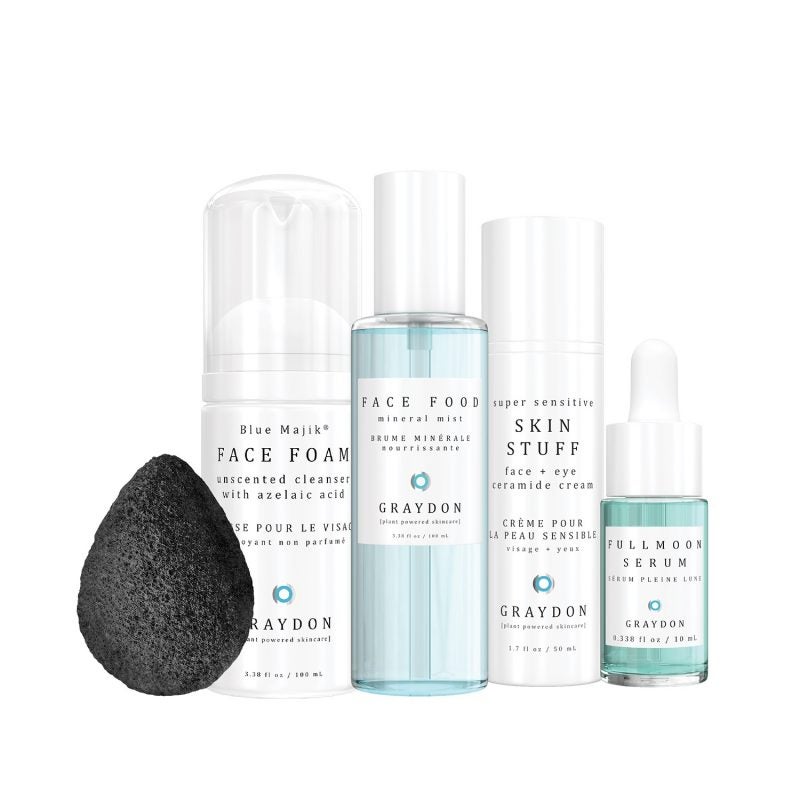 Graydon Skincare's Clean Beauty Starter Kit is the perfect collection for your mom, a thoughtful gift that will help her brighten her face, and get cleansed, natural skin. This collection of products works synergistically to tone, hydrate and nourish her face, while also being suitable for all skin types.
The Clean Beauty Starter Kit features award-winning products like Fullmoon Serum and includes a Konjac Sponge, Face Food mineral mist, Skin Stuff face and eye ceramide cream for super sensitive skin, and Face Foam unscented cleanser with azelaic acid and blue majik.
Used in conjunction with their Bamboo Charcoal Sponge, Face Foam will perfectly cleanse her face and remove impurities. She can follow that with a generous spritz of their mineral-rich, pH-balancing Face Food Mineral Mist to tone her skin and boost hydration.
Then she can smooth a few drops of water-based Fullmoon Serum to deeply nourish her skin with powerfully-natural skin nutrition and lock in moisture with their ultra-light Skin Stuff Face + Eye Cream to support and strengthen her skin barrier. Products from Graydon Skincare are vegan and cruelty-free, and free from SLS, sulphates, parabens, synthetic fragrances, petroleum and other questionable ingredients.
Price: $150 ($183 value)
Buy mom belif Aqua Bomb for glowing skin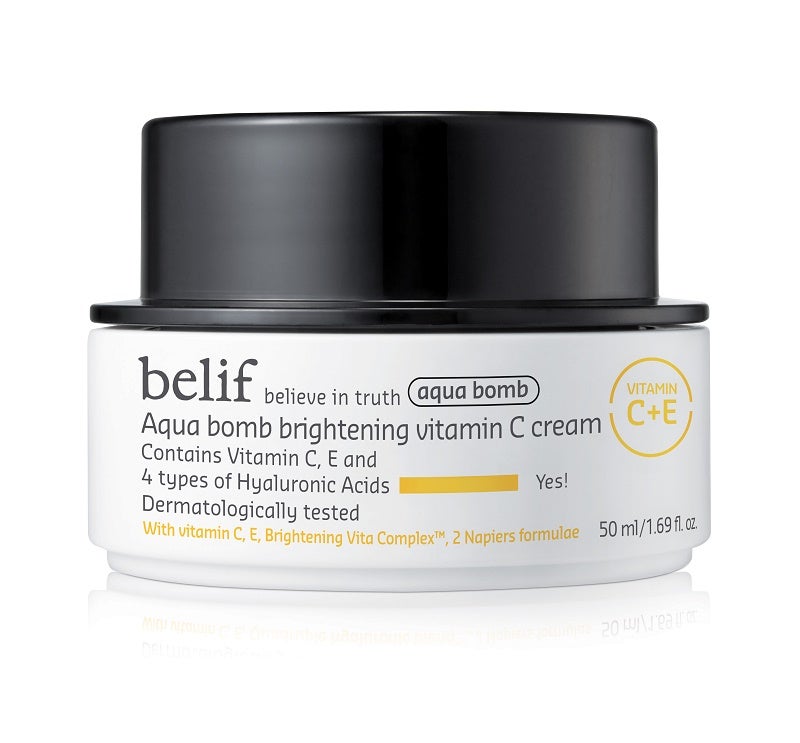 Pamper mom and give her the gift of hydrated, healthy skin! Taking a juicy twist on their cult-favourite Aqua bomb, belif's new Aqua bomb brightening vitamin C cream boasts a powerful burst of Vitamin C and E, plus four types of hyaluronic acid that works together to improve dark spots and boost the skin's moisture density. Not only is Vitamin C a potent antioxidant that helps to offset daily skin aggressors, but it also promotes collagen and elastin production to prevent premature ageing.
What's not to love about that? We all know there's no better feeling than a fresh face. All it takes is one swipe of this lightweight, cooling cream that works to smooth the skin's overall texture and leave it utterly plump and hydrated to last all day long. Belif takes pride in being a 'clean at Sephora' brand that is free of 50 potentially harmful ingredients and only uses the best traditional herbalist ingredients, such as Lady's Mantle, for its anti-inflammatory properties.
Made from the same DNA as the Aqua bomb, this Vitamin C version delivers an explosion of moisture in each drop, giving the skin a dewy, glowing effect and helps to cure any dry, rough skin. Sounds so soothing after a long day in the sun! Perfect for the spring season, the Aqua bomb brightening vitamin C cream is a great gift idea to help mom feel extra special and bright. Available at Sephora.com for $56.00
The Dyson Corrale Straightener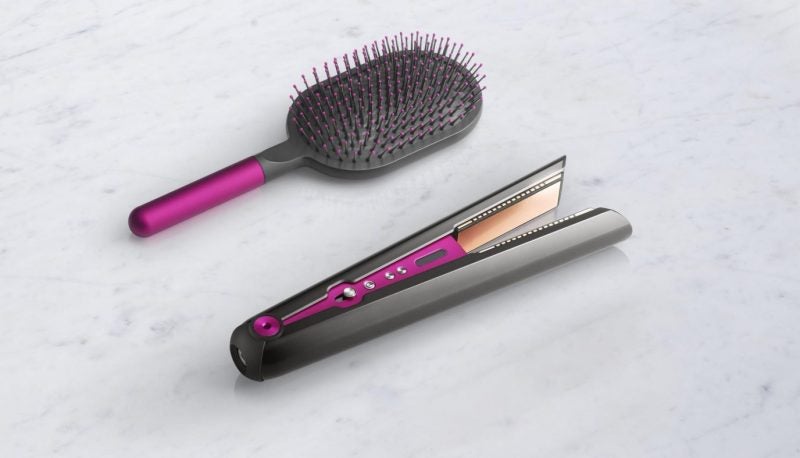 If you're looking for that perfect gift for you or your loved one this Mother's Day, look no further than the Dyson Corrale Hair Straightener! The hottest new styling tool on the market is a must-have masterpiece! Say goodbye to your old styling tool connected to a bulky cord that always seems to get in the way.
This Mother's Day receive a complimentary Paddle brush with purchase of the Dyson Corrale straightener. 
The Dyson Corrale Straightener is CORDLESS! Cord-free, the Dyson Corrale can effortlessly move around and go wherever you want it to go with ease. With less heat, the Dyson Corrale is the only straightener with copper plates that move and flex to gather and shape your hair to perfection. No matter what style you're going for, the Dyson Corrale can do it all! Thanks to its advanced technology, you can relax and let the straightener do the work for you. You want beach waves, the Dyson Corrale can do it! More into the smooth and sleek look? The Dyson Corrale is a pro at it! Even for fine hair, the Dyson Corrale can add volume and texture with no problem! The Dyson Corrale is polished with dark grey and hot pink accents, although what's on the inside is more impressive.
At 100 times a second, the integrated sensor system regulates the set temperature allowing users to style hair with less heat. Feeding the heat into manganese copper alloy plates, results are fantastic styling with half the damage. Every time you use the Dyson Corrale, not only will your hair look and feel luxurious, but your experience using will as well. With less heat and no cord, you will be unstoppable. You can finally have the hair goals you've always wanted! Let the Dyson Corrale Hair Straightener be your new secret weapon. Versatile, effective, and premium quality, there's no reason you shouldn't have one!