PSA To all of our Swagger Gentleman: Valentine's Day is quickly approaching! It's that time of year to shower your special lady with a little extra love. We know that the Swagger Gentleman is not a man who likes to settle — and neither is the lucky lady in his life. This is all the reason why the team at Swagger Magazine did the heavy lifting for you to ensure that any Queen in your life will get what she wants and deserves this Valentine's Day — thank us later.
Gifts for Her
The Best Chocolates of 2021 are Hidden in the Heartland (

Cocoa Dolce)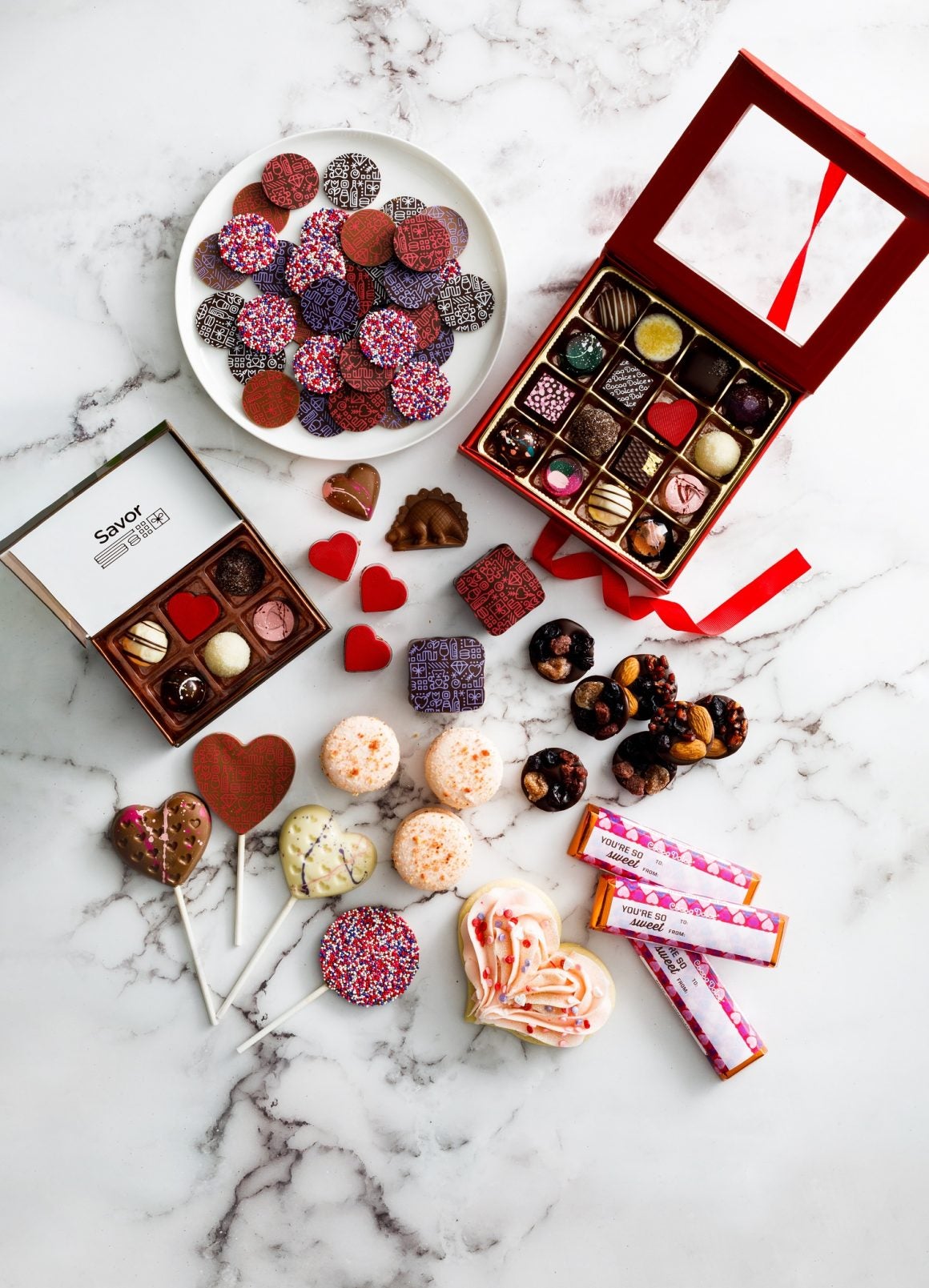 This Valentine's Day, give her the chocolates that will melt in her mouth, on the day you're trying to melt her heart.
Cocoa Dolce has gained a far and wide reputation for creating handmade boutique chocolates, pastries, and macarons that delight the senses. "Dolce" – the Italian word for soft, smooth and sweet – perfectly exemplifies their hand-crafted artisanal creations.
Founded in Wichita, Kansas in 2005, where it remains headquartered, the brand has three brick-and-mortar locations. Due to wild demand outside of the state, Cocoa Dolce went all Willy Wonka, and built a state-of-the-art chocolate factory in 2019. It is from there that a vast and eclectic number of luscious treats can be sent from a simple online order.
Woo your partner with their signature Valentine's Collection that will bring excitement to however you decide to celebrate the day. Whether it's a piece of their signature chocolate, a sucker, marshmallow yummies or macarons, there's plenty to choose from.
Their Valentine Marshmallows are a two pack of fresh Tahitian vanilla bean marshmallows, double-dipped in premium Belgian chocolate, and decorated special for this holiday of love. You can also buy special-label chocolate bars for the occasion. And you can literally eat your heart out with their premium Belgian heart-shaped chocolate suckers. They come in varieties as premium bittersweet, milk or white chocolate (tough to choose, really).
Or you can add a little Love Stack, a package of two chocolate chip cookies, and two red velvet cookies, that can make the perfect Instagram photo: you and your partner can put one in each other's mouth, and share the moment with the digital world in perpetuity.
Truly, everything produced out of the Cocoa Dolce factory is guaranteed to be made with high-quality and fair trade ingredients, and most of all, created with dedication by certified chocolatiers.
Their Valentine's Collection can be your very own Valentine tradition, where you can enjoy artisanal chocolates together with your partner, to celebrate the special day and each other.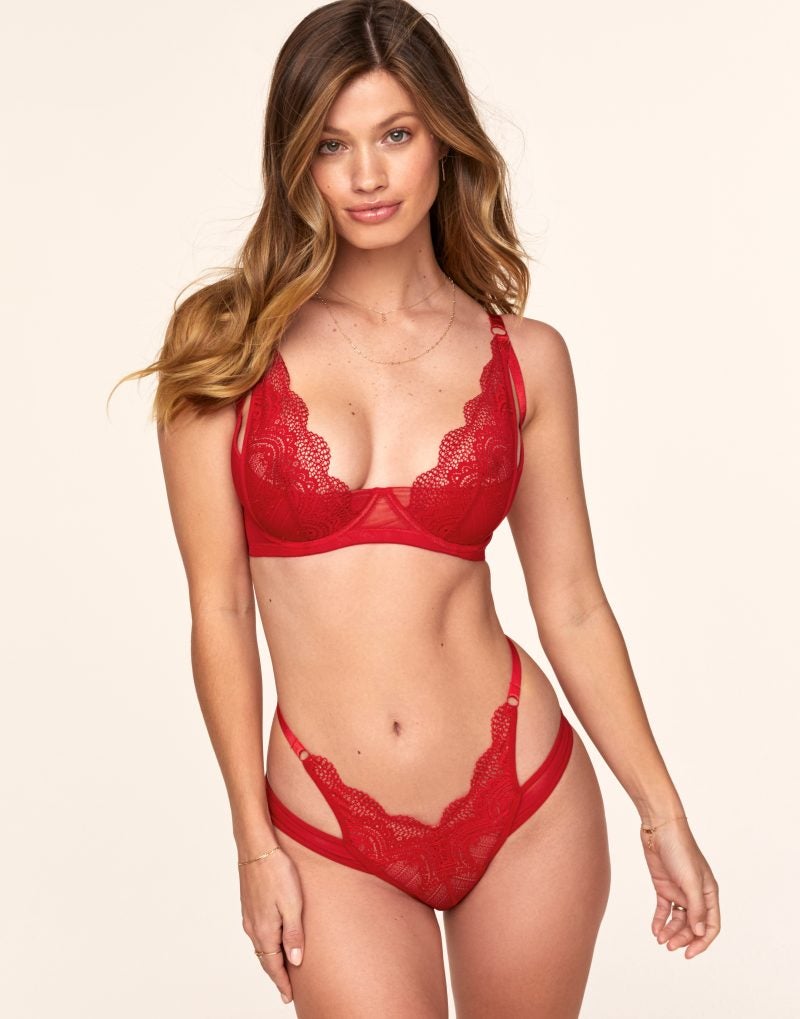 This bra might look like the ultimate Valentine's Day set. It's red, it's lacy and it's certainly sexy. But it's also been designed specifically to be worn year-round as well. Its cut-out details are made so it's just playful enough – while not quite entering the realm of the cup-less bra (which, yes, we wouldn't recommend for a day at the in-laws).
"Kaia is very sexy and romantic, featuring under cup contour with keyholes and lace top overlays. And what really brings it over the top is this brasilianesque panty with a double strap feature, higher rise panty, and another rise with mesh." – Jennifer M., Associate Designer, Adore Me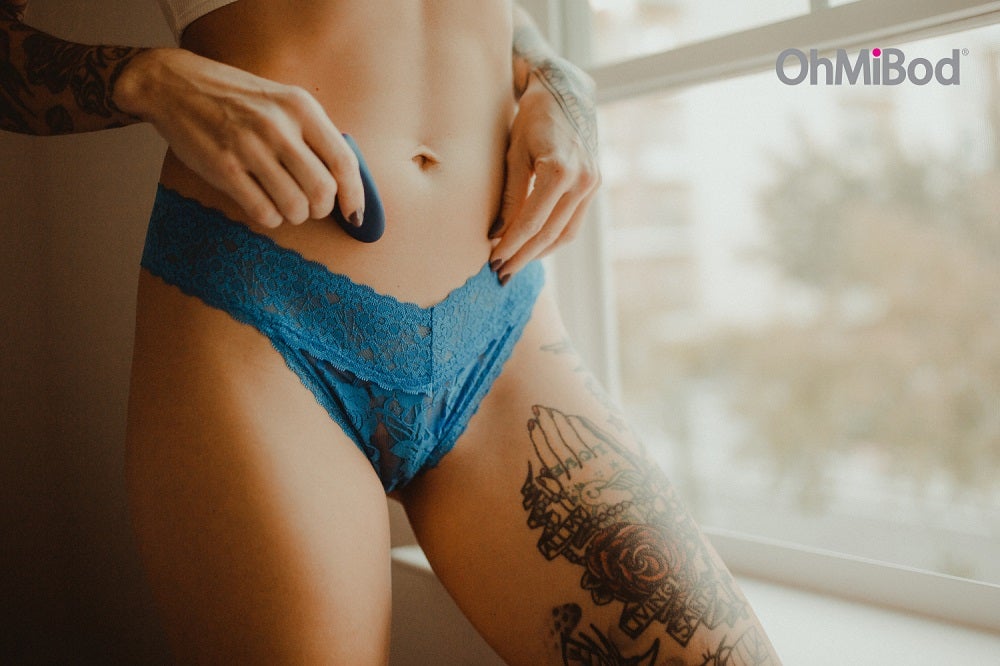 This year, OhMiBod is upping the ante of your sex game. Known as 'The OGs of Sex Tech', their blueMotion NEX|1 is the pleasure product your love life has been missing. Move over basic sex toys, there's a new sheriff in town. The ever-popular blueMotion is a wearable App-controlled panty vibe that can be controlled from anywhere. Yes…we said…anywhere! Think next level sexting. Perfect for anyone in an LDR or in lockdown. This little pleasure treasure is small, sleek, discreet and definitely packs some power. Want to blow her mind this Valentine's Day? Look no further.
This pleasure product is certainly not your average sex toy. The App allows you to control the panty vibe from the next room, or the next continent. Not to mention, when the NEX|1 is in Club Vibe® mode the app will take in ambient sound and vibrate…so pull out your guitar solo and drive your lover wild or play your favorite song and vibe out to the music. Got an Apple watch? Let the watch App drive the vibrations to the beat of your heart.
Drop the flowers & candies this year, and get her a gift that will make you both say, OH! Order your blueMotion NEX|1 (2nd Generation) just in time for the sexiest day of the year.
The Dyson Corrale Straightener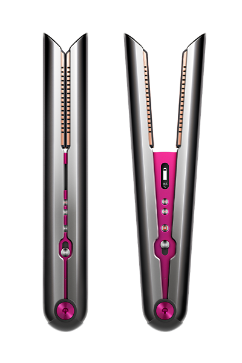 If you're looking for that perfect gift for you or your loved one this Valentine's Day, look no further than the Dyson Corrale Hair Straightener! The hottest new styling tool on the market is a must-have masterpiece! Say goodbye to your old styling tool connected to a bulky cord that always seems to get in the way.
The Dyson Corrale Straightener is CORDLESS! Cord-free, the Dyson Corrale can effortlessly move around and go wherever you want it to go with ease.
With less heat, the Dyson Corrale is the only straightener with copper plates that move and flex to gather and shape your hair to perfection. No matter what style you're going for, the Dyson Corrale can do it all! Thanks to its advanced technology, you can relax and let the straightener do the work for you. You want beach waves, the Dyson Corrale can do it! More into the smooth and sleek look? The Dyson Corrale is a pro at it! Even for fine hair, the Dyson Corrale can add volume and texture with no problem! The Dyson Corrale is polished with dark grey and hot pink accents, although what's on the inside is more impressive.
At 100 times a second, the integrated sensor system regulates the set temperature allowing users to style hair with less heat. Feeding the heat into manganese copper alloy plates, results are fantastic styling with half the damage. Every time you use the Dyson Corrale, not only will your hair look and feel luxurious, but your experience using will as well. With less heat and no cord, you will be unstoppable. You can finally have the hair goals you've always wanted! Let the Dyson Corrale Hair Straightener be your new secret weapon. Versatile, effective, and premium quality, there's no reason you shouldn't have one!
Daddy! and Mr. Good Night by Scented Intentions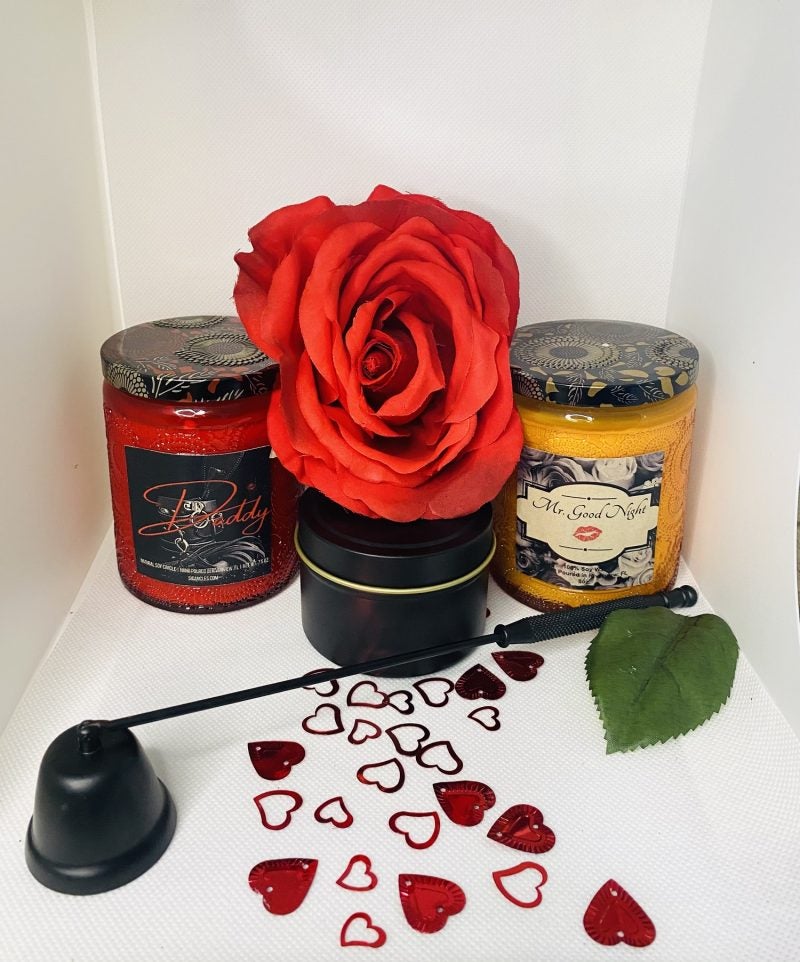 Just in time for Valentine's Day, Scented Intentions Candle Company created a special gift for your sweetheart. Take them away with smells of Oakmoss & Amber and Caribbean Teakwood.
Featuring signature candles: Daddy! and Mr. Good Night this gift box kicks it up a notch.
Hand-poured with all natural soy wax in Riverview, Florida these cotton wick candles will make any night NATURALLY LIT! Pick your poison between colors amber and scarlet. Don't forget to snuff them out at the end of the night.
Gift box includes: 1 8oz. Candle, 1 5oz. Candle Tin, 1 pack of Wax Melts, and 1 Candle Snuffer
Price: $50
This Valentine's Day give the gift of luxury oral care with OLAS, a luxury oral care brand based in New York City. Created by Dr. Chris Perez – dentist & surfer – and inspired his love of the ocean.
Dr. Perez created OLAS oral care products out of a need to provide a better mouthwash catered to the tastes of his upscale patients – patients that include celebrities, supermodels and New York socialites. Dr Perez spent years developing and refining the taste profile recruiting the efforts of celebrity Chelf Jean-Georges Vongerichten in order to get the perfect taste. He even bottled the OLAS mouthwash in glass whiskey flasks for a modern and luxe packaging. Unlike other mouthwash brands, OLAS happens to be alcohol free using a natural blend of organic marine bio-active ingredients and essential oils.
This natural combination has been proved to strengthen oral immune support, restore fresh breath, prevent plaque and reduce oral inflammation. Used by celebrities such as Gwyneth Paltrow, Cara Delevingne, Marina Testino, and Chef Jean-Georges, OLAS is sure to be at the top of your loved one's nice list. Where other oral care brands are clinical and dated, OLAS is sexy and effective. It's the surfer-zen party animal to the Listerine's of the world, just like Dr. Perez is to yesterday's dentist.
BUY NOW