Trying to set the bar higher than last year is daunting. Let us help you get those much deserved brownie points with our certified list of awesome Valentines gifts for the love in your life. 

Whether you want a gift for her, him, or to share as a couple, SWAGGER editors have you covered this Valentine's Day.



For Him
The Ultimate Valentine's Gift: The Performance Package 4.0 by MANSCAPED™

Let your guy know that he doesn't have to be James Bond to deserve fantastic gadgetry. This Valentine's Day, give your hombre the Performance Package 4.0 by MANSCAPED. Inside this paramount man-gift of the season is the Lawn Mower 4.0 trimmer. Their fourth-generation groin and body trimmer feature, a component of their advanced SkinSafe Technology, has cutting-edge ceramic blades to reduce grooming accidents. The Lawn Mower 4.0 has a 7000 RPM motor, a new multi-function on/off switch that can engage a travel lock, AND gives you the ability to turn the 4000k LED spotlight on and off, allowing you to shave with precision. Whack those ear hedges with the Weed Whacker nose and ear trimmer. The Weed Whacker helps reduce nicks, snags, and tugs. This superior hair-trimming device is also waterproof and includes the brand's top-selling formulations that are all vegan, free of dyes, sulfate, parabens, and cruelty-free. MANSCAPED understands your messy man, so no excuses with the disposable shaving mats for a quick and easy cleanup. More extras include the Crop Preserver ball deodorant, which helps create an anti-chafing barrier and long-lasting freshness below the waist. Accompanied by the Crop Reviver ball toner, this feature has soothing aloe and witch hazel extracts to keep the susceptible areas cool, calm, and protected. No matter how rugged your beau may be, MANSCAPED knows he likes perks! The Performance Package also comes with two gifts—the MANSCAPED Boxers and the Shed travel bag! Your BF won't be throwing this gadget in the back of the closet.
Get 20% off + free shipping by going to manscaped.com/swagger. Join cupid and shoot your arrow with MANSCAPED™ this Valentine's Day.
Buy now
For Her
Valentine's Day Gifts From Girlfriend Collective
This Valentine's Day give her the gift of chic, high quality athleisure from Girlfriend Collective. Girlfriend Collective is a line of eco-friendly minimalist activewear that will never go out of style. Girlfriend Collective offers ethically manufactured athleisure and everyday necessities that are all made using recycled materials, and are founded on the philosophy of being the best without sacrificing style, sustainability, or quality.
This Valentine's Day upgrade her wardrobe with Girlfriend Collective's #1 best-selling Compressive High-Rise Leggings now available in a limited edition colour Scarlet, the perfect luxurious red. Want something a little more fashion forward? SWAGGER editors love the Bianca One Shoulder Bra which is perfect for low-impact workouts or just looking fabulous. 
For those who want to go beyond the norm of purchasing flowers and chocolates, get your girl the best gift from Girlfriend Collective, SWAGGER approved.
For Couples or Friends
Celebrate Valentine's Day With Clevr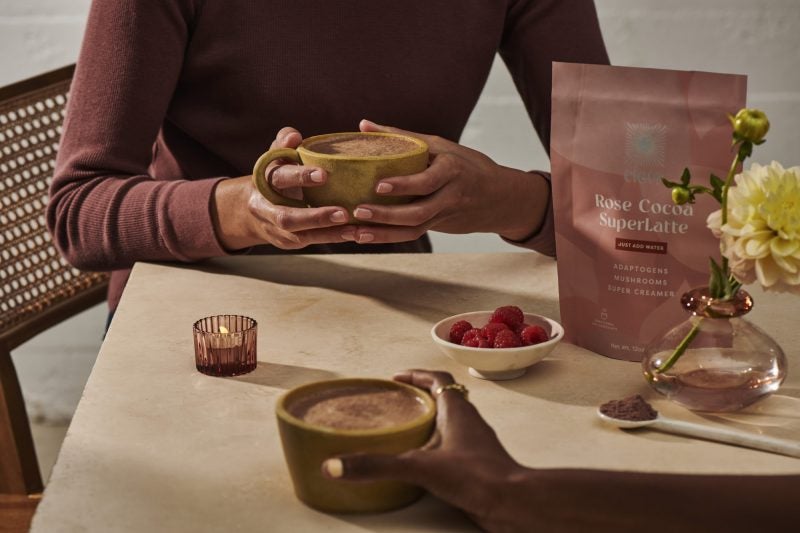 Send a loved one a latte of love this Valentine's Day with Clevr's Rose Cacao SuperLatte. Clevr Blends, also known as  Oprah-approved (one of O's Favorite Things 2021!) is available in multiple SuperLatte flavours. The Rose Cacao aromatic elixir is made with immunity-boosting reishi, stress-reducing ashwagandha, calming pure rose extract, and uplifting regenerative cacao, providing all the joy of a coffee-shop latte without the long line and caffeine jitters. Give your friends and family the gift of a daily ritual featuring a velvety, floral dark chocolate, hot chocolate-esque treat. Similar to a coffee shop drink, but without the sugar and dairy, the Rose Cocoa SuperLatte is made with coconut and oat milk. Clevr's Rose Cacao SuperLatte is to be enjoyed all day long, warm or iced, and whipped together in less than a minute. Their mood-enhancing cacao comes from the coastal rainforests of Ecuador, and the rose extract is cold-pressed to provide maximum stress-soothing benefits. From February 1-February 6, Clevr will launch its new limited-edition Rose Cacao LatteGrams ($9) – featuring a sweet, personalized note and a mini Rose Cacao (3 servings) sent by your friends at Clevr.
Whether it's your coffee-loving significant other or your BFF who enjoys an afternoon treat, Clevr is sure to make the impression to show you care a whole latte.
For Him
Accutron Spaceview 2020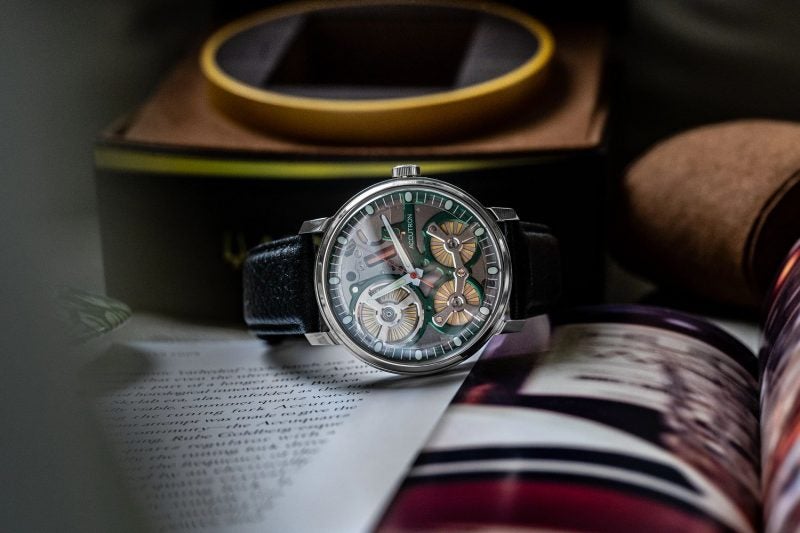 Accutron revolutionizes  time once again. Meticulously recrafting the stunning visual impact of the original Spaceview from the 1960's with its open work dial, it now reveals the proprietary next generation  electrostatic energy movement that powers the timepiece and commemorates its place in avant garde timepiece history.
For Her
Citizen Fiore
Make a statement wearing this sophisticated, classically styled Fiore ladies' watch by Citizen. This sleek watch with its white dial, rose gold-tone bracelet band with deployment clasp and bold Roman numeral markers stands out from the crowd while remaining understated. This is a modern twist on a classic design, featuring a genuine Sapphire crystal and Citizen's Eco-Drive technology that sustainably powers itself by light. This women's classic dress watch in rose gold features three hands and a minimalist face, giving you a refined look and upscale feel. Never compromise with the bold and elegant line of Fiore watches by Citizen.
For Couples
Nespresso Vertuo & Aeroccino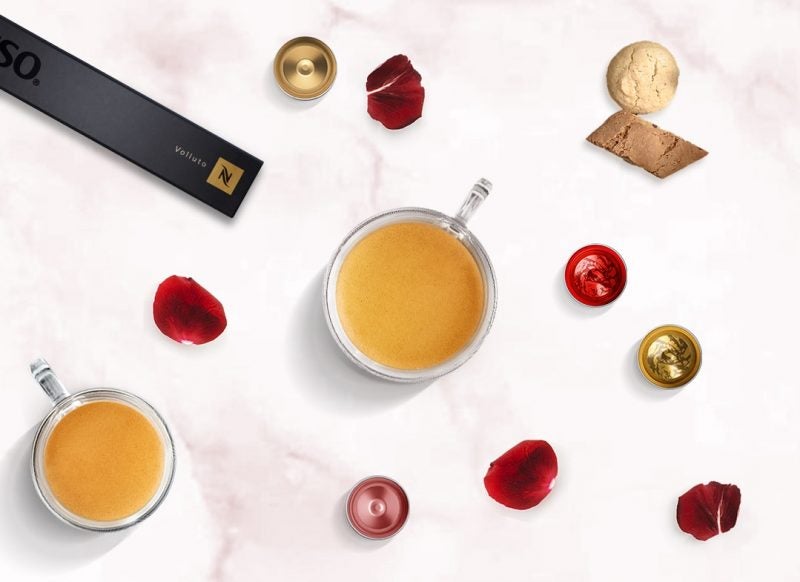 Coffee is probably something you and that important someone in your life enjoy. Share the gift of excellent coffee on Valentine's Day with the Nespresso Vertuo Machine and meet your and your partner's coffee cravings. The breakthrough technology that recognises each coffee capsule and adjusts its extraction settings to reveal aroma, flavour, and crema at the push of a button is what sets the Nespresso Vertuo apart. Vertuo coffee comes in five sizes and is easy to use, not to mention its elegant style, which will look luxurious in any home. If you like lattes, don't worry: Vertuo offers espresso alternatives, so you can make the perfect latte with your Aeroccino. Share the spring in your step this Valentine's Day with Nespresso.
SWAGGER recommends the Solelio pod.
For Him
Frederique Constant
The Vintage Rally "Healey" limited editions have worked their way into the affections of classic car enthusiasts on account of their constancy. They were created as a result of a partnership between the Frederique Constant Manufacture and the Austin Healey car brand. Limited to 888 pieces.
For Her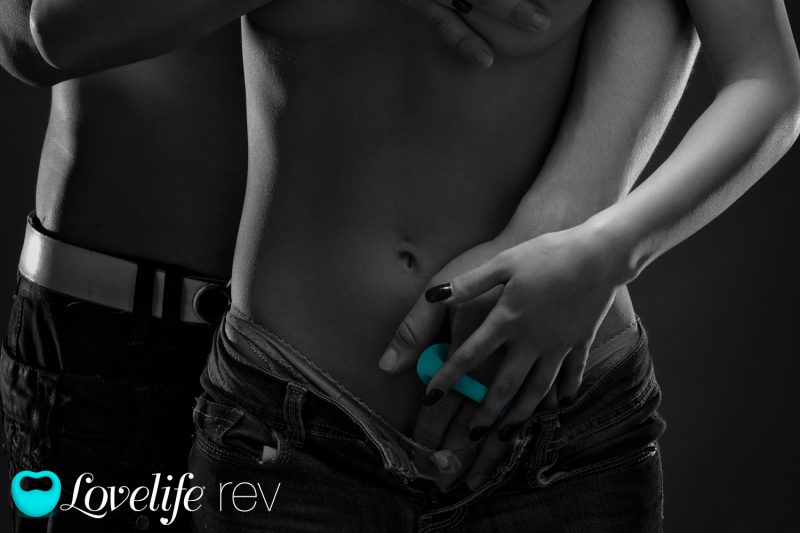 Crowned "One of the most innovate sex toys of the decade" by Refinery 29, the Lovelife Rev is an intimate personal massager that will drive her wild. Featuring an ergonomic design for an easy hold at all angles, including the fan-favorite 'reach around' technique for extra stimulation during sex. Want to have a little fun before the main event? The Lovelife Rev delivers purring vibrations to take foreplay and oral sex to a whole new level. Includes body-friendly silicone, waterproof, and a quiet yet powerful motor, the Rev is an affordable luxury pleasure product that will exceed her Valentine's Day expectations. Yes, it's heart-shape design is just an added bonus 😉
For Couples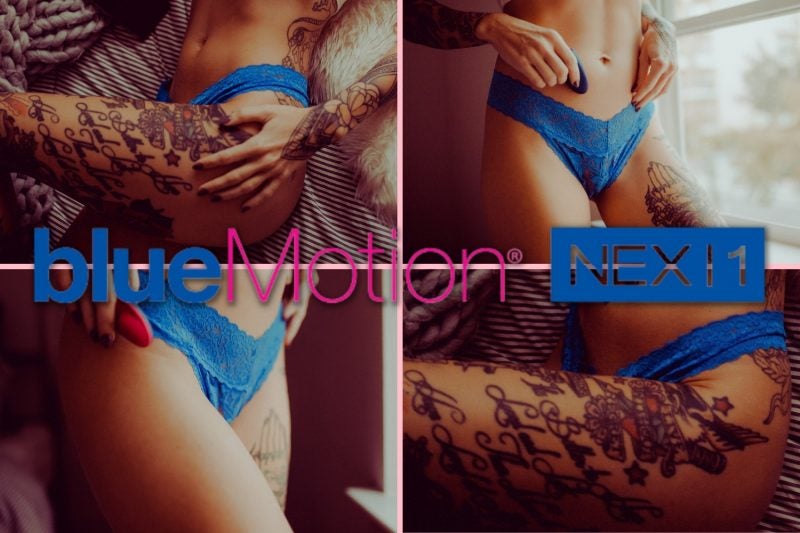 Looking to take your pleasure outside the bedroom? Slip into something sexy this Valentine's Day with the Bluetooth® enabled blueMotion NEX|1 panty vibe. Take your Vday plans up a notch with public, discreet play that will be your little secret. Featuring our signature blue lace panty, the small and sleek NEX|1 vibe fits perfectly in the underwear pouch, making pleasure on-the-go easier than ever. Enjoy a romantic night out while having the vibe's controls at the tips of your fingers. Switch between a variety of modes via the OhMiBod Remote App® for a whole new way to play on the sexiest day of the year. This vibe is just as much fun to control as it is to wear…
For Him
DUER
DUER has the world's most comfortable pants. This Valentine's Day, protect him from the elements with DUER's All-Weather Denim™. Natural materials in combination with technical fabric achieves breathability, comfort, and strength for everyday wear— this weather-focused denim will have you ready to take on winter.
DUER's All-Weather Denim™ offers unbeatable protection against the elements, combining the signature comfort and performance of L2X—COOLMAX® for temperature control, Lycra® for stretch, and cotton for comfort. The All-Weather Denim™ is windproof and features a waterproof membrane that stops water from making its way through the jeans and hitting your skin. These jeans also have reinforced seams with triple stitching for added durability and subtle reflective details under the cuff which add bonus low light visibility.
For Her
The Dyson Corrale Straightener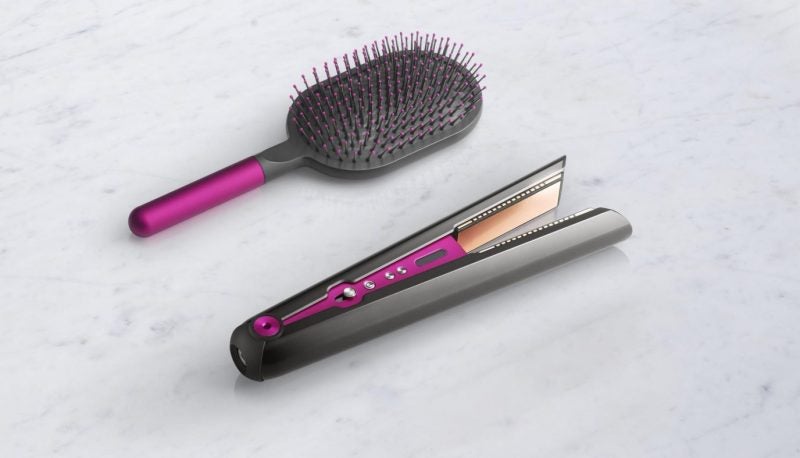 If you're looking for that perfect gift for you or your loved one this Valentine's Day, look no further than the Dyson Corrale Hair Straightener! Say goodbye to old styling tools connected to a bulky cord that always seems to get in the way. Cord-free, the Dyson Corrale can effortlessly move around and go wherever she goes with ease. With less heat, the Dyson Corrale is the only straightener with copper plates that move and flex to gather and shape hair to perfection. No matter the style, the Dyson Corrale can do it all! Thanks to its advanced technology, users can relax and let the straightener do the work. She wants beach waves, the Dyson Corrale can do it! More into the smooth and sleek look? The Dyson Corrale is a pro at it! Even for fine hair, the Dyson Corrale can add volume and texture with no problem!
The Dyson Corrale is polished with dark grey and hot pink accents, although what's on the inside is more impressive. At 100 times a second, the integrated sensor system regulates the set temperature allowing users to style hair with less heat. Feeding the heat into manganese copper alloy plates, results are fantastic styling with half the damage. Every time she uses the Dyson Corrale, not only will her hair look and feel luxurious, but her experience using will as well. With less heat and no cord, be unstoppable! Let the Dyson Corrale Hair Straightener be her new secret weapon this Valentine's Day. 
For Couples
The Challenger Bread Pan: Your Own Valentine's Day Tradition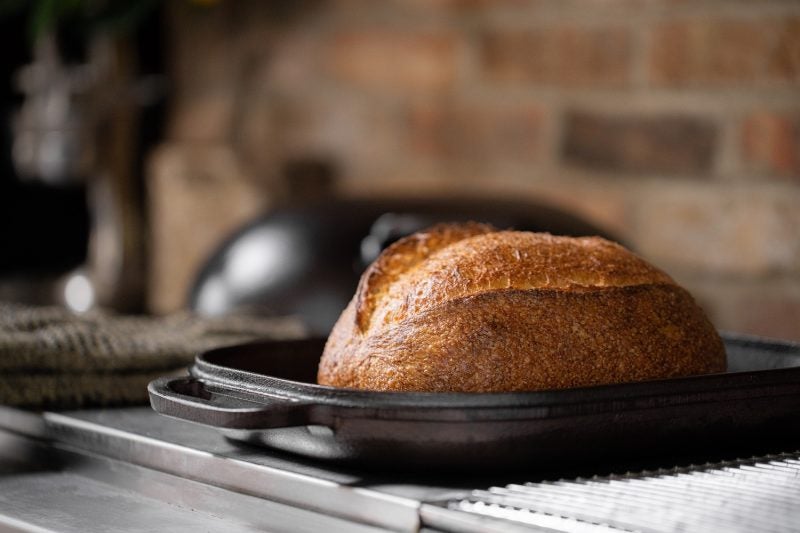 Bouquets of roses, sweet candies, and bottles of wine. With Valentine's Day on the horizon, these gifts are ever-popular among couples celebrating love. But perhaps you and your special someone are hoping to celebrate Valentine's Day with a fun, new tradition: baking! With the Challenger Bread pan, your romantic dinner will be complete with perfectly baked bread, made with love.
Created by bakers for bakers, the Challenger Bread Pan is made of black cast iron to ensure that your bread is baked with the perfect amount of heat. Operating as an upside-down Dutch oven, the lid of the pan is shaped like a loaf to ensure that there is no wasted space as your dough bakes. And with the Challenger's tight seal, you'll never have to worry about steam escaping from your oven again. With an artisanal design and a crack-resistant build, you can be sure that your pan will be ready every Valentine's Day for years to come.
With the Challenger Bread Pan, you'll always have a perfect loaf of bread ready to be shared with your special someone. Valentine's Day will never be the same again!
For Him
Champagne Lovers Saber & Metal Flutes Case by Coup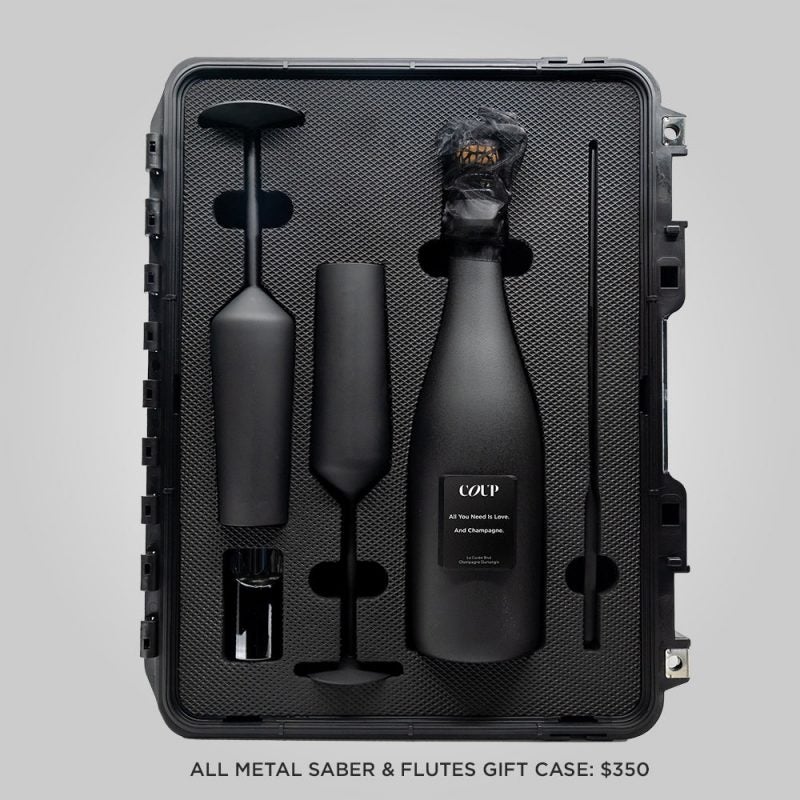 With Coup's Champagne Lovers Saber and Metal Flutes Case, he may channel his inner Bruce Wayne and toast to love on Valentine's Day. With its sleek matte appearance, the Coup Champagne Lovers Saber & Metal Flutes Case will make him look and feel like Batman. As part of the incredible set, Dumangin's La Cuvée Brut champagne comes in a hand-painted matte black bottle with a laser-engraved metal label. Black stainless steel flutes and a metal blade for cutting the bottle open theatrically are included. All of the products are safely stored in a case for travelling.
For Her
Give Her A Rose – That is, The Rosé Impérial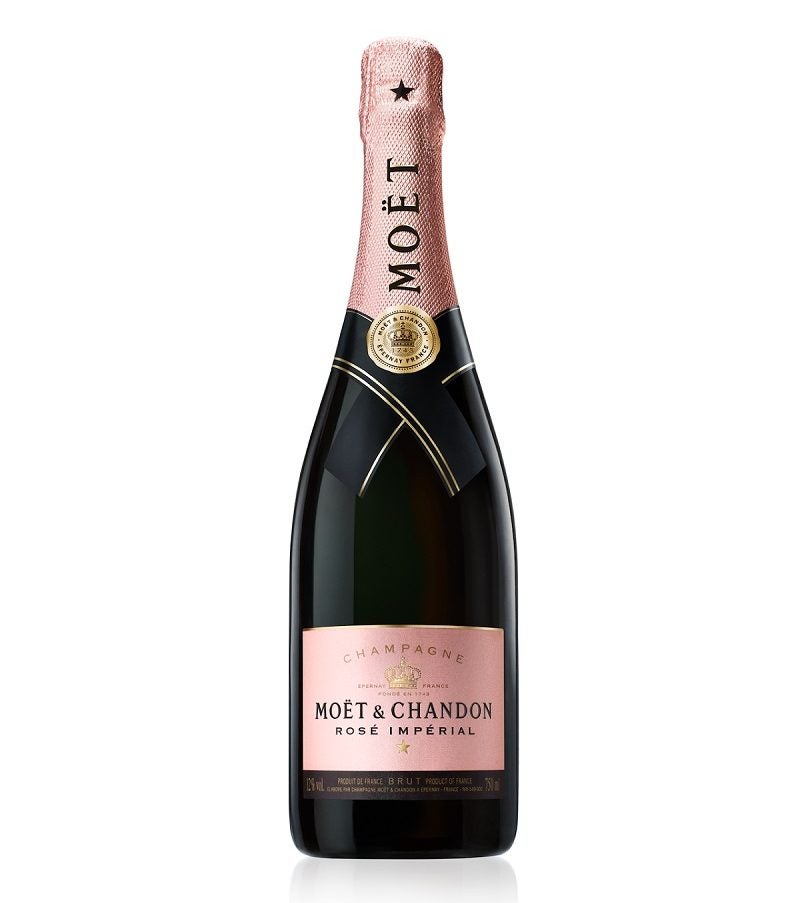 Show her you care by giving her more than a gift – give her an experience.
Your love should take the day (even week) off and enjoy a well-earned drink, to chill, kick back and relax! She will enjoy some classic R & R with a gift that will appeal to all of her senses. A beautiful bottle of Moët & Chandon Rosé. The Rosé Impérial is a soft rose-petal pink with coral highlights and fine mousse. Lifted aromas and flavours of strawberry, rose petal, fresh pastry and citrus. Dry, with light to medium body and palate-cleansing acidity. Rosé Impérial is a spontaneous and radiant champagne. A glamorous expression of the Moët & Chandon style. A style that distinguishes itself by its bright fruitiness, its palate is elegant and mature.
This bottle paired perfectly with a classic floral arrangement of your mother's favourite florals and colours is a perfect pair! The day would be set for her to kick off her shoes and enjoy a glass of bubbly, while admiring her pretty blossoms. It's no secret that Rosé is trending right now – and has been for the last couple years. Rosé is more than just a wine now; it's a lifestyle. It's pink, pretty and most importantly delicious!
Gift Idea: Moët & Chandon Rosé Impérial paired with a floral arrangement of light pink hydrangeas, roses, chrysanthemums and green eucalyptus!
Buy now
For Couples
Nintendo Switch
This Valentine's Day, bring endless hours of entertainment to you and your loved one with the Nintendo Switch. The compact, lightweight Nintendo Switch system lets you play the games you want, wherever you are, however you like. Play at home on the TV or on-the-go!