Many people struggle with their mental health, and JUST a few decide to seek therapy. Conventional therapy has been effective for individuals, but it is not accessible to most of the population. The introduction of online therapy has made it easier for individuals to seek out the professional counseling they need from their homes' comfort. 
There are multiple platforms online that provide counseling and more keep sprouting. As a result, it becomes a little challenging to decide on which site to trust for counseling. Thus, we have lightened the burden by comparing two of the best online therapy sites so that you may decide which suits you best.
Better

help

Quick Review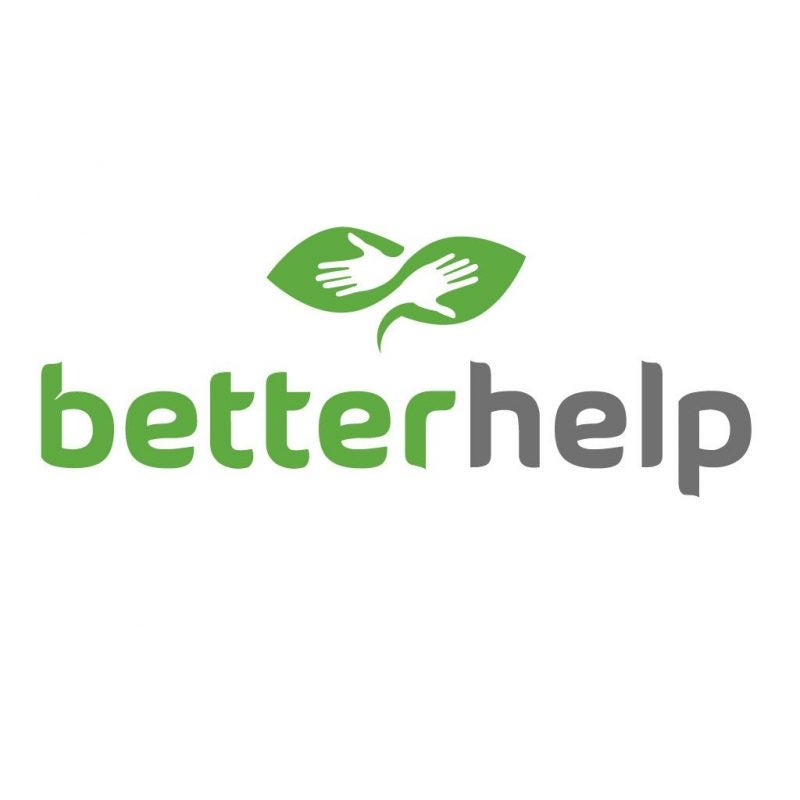 Betterhelp was introduced in 2013 and has grown to become the largest online platform for counseling. The platform has more than 7800 licensed counselors and about 900,000 patients. Their counselors are specialized in different areas and offer assistance with issues such as:
•Anxiety
•Anger
•Self-esteem
•Grief
•Stress
•Parenting
•Religion
•Sexuality
•Eating disorders
•Addiction
•Relationships
•PTSD
The site only hires licensed professionals to provide counseling services. Every specialist has to possess at least a master's degree and have at least 3 years, 2000 hours of experience
How the Service Works
First, you create your account with any username to start online counseling with this service. You can pick to use a nickname or alias if you intend to keep your anonymity.  Then, you fill out a quick questionnaire that contains basic questions about what you're experiencing and what you plan to gain from online counseling. 
It also includes some questions on preference in terms of your counselor. The survey determines the counselor they will pair you with. The site allows clients to switch their counselors any time they want to. 
After payment, you are matched with a suitable specialist, and counseling can begin. You will discuss the most suitable times to schedule sessions with the online psychiatrist. 
The service allows communication via text messages, calls, and even video calls. Clients choose the methods that suit them best. 
The Pricing
Acquiring therapy online is significantly cheaper compared to traditional counseling. With this site, you are required to select a therapy plan whereby the most affordable starts at $40 weekly. Higher plans come with more features for clients to enjoy. 
Any of the major credit cards are allowed for payment, including Discover, MasterCard, and American Express. You cannot use insurance to pay for their services, and the site does not collaborate with any employers. However, they have stated on their site that you can apply for financial aid. 
Confidentiality and Security
Patients are guaranteed protection for their information when they use the service. The site's servers are HIPAA (health insurance portability and accountability act) compliant. Furthermore, the therapists all adhere to the guidelines specified by the American psychiatry association. Since you don't need to use your real name, your anonymity remains safer. 
Flexibility and Customer Service
With this service, you're allowed to switch your therapist to guarantee that the client can comfortably open up to their selected specialist. In terms of customer support, you can contact them via email. You will have to leave them a message providing your query or what you need assistance with. They will then get back to you later. 
Calmerry

Review
Calmerry is relatively new and has already made major strides as a therapy platform online. The service has put a lot of effort into innovation and is very focused on helping individuals manage their mental health. Calmerry attracts many professionals, and they also vet them and confirm they are licensed before allowing them into their platform.
It also provides a network of health professionals that patients might use, for example, clinical health officers and social workers.
How it Works
Like with its competitor, you first need to create an account whereby you're allowed to use an alias. Then, you'll take a short survey where you answer questions regarding your reasons for starting therapy and what you aim to accomplish with the help of your online therapist. 
 An algorithm then matches you with a suitable specialist, and that process takes less than 24 hours. After matching, clients and their therapist discuss the suitable times for sessions and even what communication methods they intend to use. With this service, each session lasts 30 minutes. 
Pricing of Services
Calmerry offers various plans for their clients, and you choose depending on how much you're willing to spend. Their basic plan charges $45 a week. They also accept all the major credit cards, and you can't use insurance to cover the expenses. 
Privacy and Flexibility and Customer Support
Calmerry adheres to HIPAA guidelines in terms of storage and management of patient information. Patients are also protected because they don't need to use their real credentials when registering. The online therapist assigned also follows the American Psychiatry Association guidelines. 
The site is among the best online therapy sites because it offers a lot of flexibility to clients. First, you can always switch your counselor when you want to. Then, they allow clients to pause sessions that they have not completed and have them later. 
You can also decide to pause your account when you aren't available for therapy and then resume your sessions without having to opt-out of the service. The site has 24/7 customer support, where you can contact them at any time to address any queries about their services. Clients always receive human customer support when you contact them instead of programmed responses.
Pick Your Proffered Specialists to Get Quality Counseling
Both of these online therapy sites are accomplished in providing the mental health assistance that clients need. As a client, you get to choose according to what fulfills your needs. They both have unique features that you can explore before making your decision. Furthermore, with Betterhelp, you're granted a free-trial period of 7 days to decide whether the site is the right fit for you.
Kate Skurat
Licensed Mental Health Counselor

Washington, United States
Kate has a B.S. in Psychology and M.A. in Clinical Psychology from Pepperdine University and has worked in healthcare since 2017. She primarily treated depression, anxiety, eating disorders, trauma, and grief, as well as identity, relationship and adjustment issues. Her clinical experience has focused on individual and group counseling, emergency counseling and outreach. https://www.linkedin.com/in/kate-skurat-5348381b9/