CBD popularity has skyrocketed over the last year, after the passing of the 2018 Farm Bill. With more people using and actively searching for CBD more brands are opening up shop every day. How can you tell which brand is the right fit for you? We will help you learn more about CBD and how to navigate the marketplace at this time.
The Basics About CBD
CBD is one of over 100 different cannabinoids found in the cannabis plant family. Although CBD and Marijuana are often linked, they are very different at their core. CBD is a non-intoxicating natural compound derived from hemp, meanwhile THC is a intoxicating compound derived from marijuana. CBD can also be found in three forms; isolate CBD, broad spectrum CBD and full spectrum CBD. Below you will find some information about each
Isolate CBD –CBD isolates are made by isolating CBD and then refining it to a high potent single compound product. This results in an almost pure dose of CBD. A pure dose sounds amazing but isolate CBD misses out on the benefits that the other plant compounds provide
Full Spectrum CBD – Full-spectrum CBD, also referred to as whole plant CBD, contains everything that naturally occurs within the hemp plant. All of the plant parts which include terpenes, flavonoids, phytocannabinoids (CBD, THC (trace amounts – 0.3%), CBN, CBG, THCA, CBDA, plus..), vitamins, amino acids, minerals, and all other phytonutrients are present.
Broad Spectrum CBD – It is simply Full Spectrum CBD without the THC. Broad Spectrum CBD is put through an additional extraction process to isolate and remove the THC while preserving the other natural cannabinoids and terpenes. With Broad Spectrum CBD, you get the "best of both worlds". You get the benefits of other cannabinoids with no failed drug tests.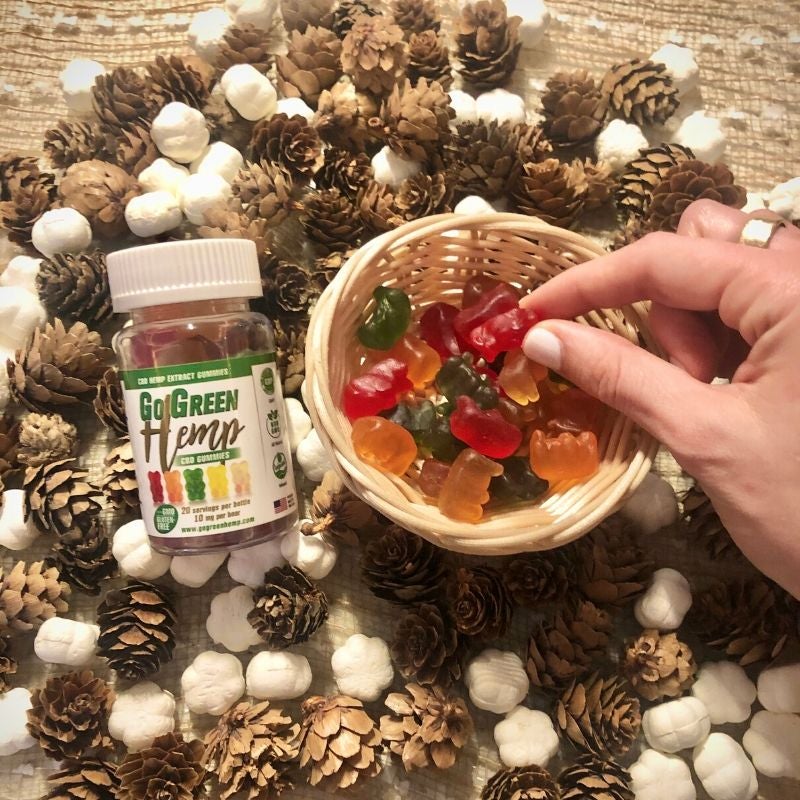 For those looking for a non-intoxicating experience, broad spectrum is the right option for you.
The CBD marketplace can be overwhelming with all of the different terms and options in the marketplace. There are currently over 1000 different brands in the industry, however it is important to note that not all CBD is created equal. The quality of CBD is often determined by the cultivation and extraction methods used. Here are some of the most important things to look for when browsing the CBD marketplace for the right product for your needs.
Transparency
Trust truly does come from transparency. You want to go with a brand you can trust because at the end of the day you are consuming these products to improve your overall well-being. You want to always make sure that the brand you choose has third party laboratory results easily accessible and up-to-date (within about one year). We also highly suggest staying away from any companies claiming that CBD can cure all from anxiety, cancer, etc. These companies are simply in the industry for short-term gains instead of long term wellness for their potential customers.
Traceability   
You also want to make sure that the brand you choose has full traceability from seed to sale. This means they can link a certain harvest batch with the raw CBD oil that is used in the product you are consuming. How do you tell if they have full traceability? Oftentimes they will say it on their website, or if you have the product in hand there will be a batch number and expiration date present. If your products do not have either of these, we recommend looking elsewhere.
Made in the USA
You also want to ensure that the brand you choose uses hemp cultivated here in the USA. Hemp grown in the USA often times is higher quality because of stricter growing guidelines. When using hemp grown overseas in Germany and China, you will often times find that finished products have levels of pesticides and heavy metals that do not belong in any consumable product.
One company that fits all of these guidelines is GoGreen Hemp. GoGreen Hemp has been serving quality CBD products to customers since 2016. They have full traceability from seed to sale and post all of their third party laboratory results publicly for all to see. All of their plants are grown here in the USA and abide to some of the strictest growing guidelines in the industry.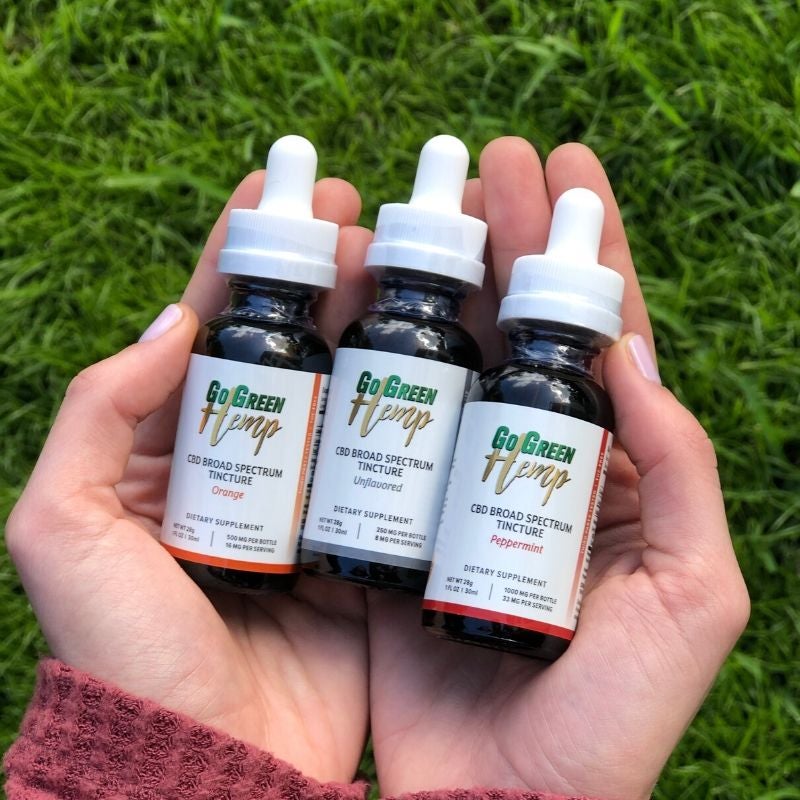 When it comes to first time CBD Oil users GoGreen Hemp recommends either their best-selling CBD Oils or CBD gummies. Below you will find some of these recommendations:
CBD Gummies – GoGreen Hemp CBD infused gummies come in various forms and strength levels. Their top seller is their 25mg Peach Rings which are both delicious and effective.
CBD Oil Tincture – GoGreen Hemp CBD Oil Tinctures also come in various strength levels and flavors. They urge customers to start at 500mg and either go up or down based on results.
These are just a few of the many THC-free products GoGreen Hemp has to offer. We hope this article has been beneficial and go out there and give CBD a try!