It might sound strange but if you are a man and you dread sunscreen because of its icky, greasy feel on the skin, you can always go ahead and wear a jacket. Yes, a not so ordinary but totally effective gear right in front of the sizzling sun.
How then is it possible for you to wear a jacket in the sun? Well, it's actually a sunscreen, man. Witty and smart, right? According to the team behind the brand, Jacket is meant for men who fly so close to the sun and sweats a lot. And just like the name implies, it is actually very comfortable to wear. It glides smoothly and it feels and acts like the second layer of your skin. And yes, it is that effective.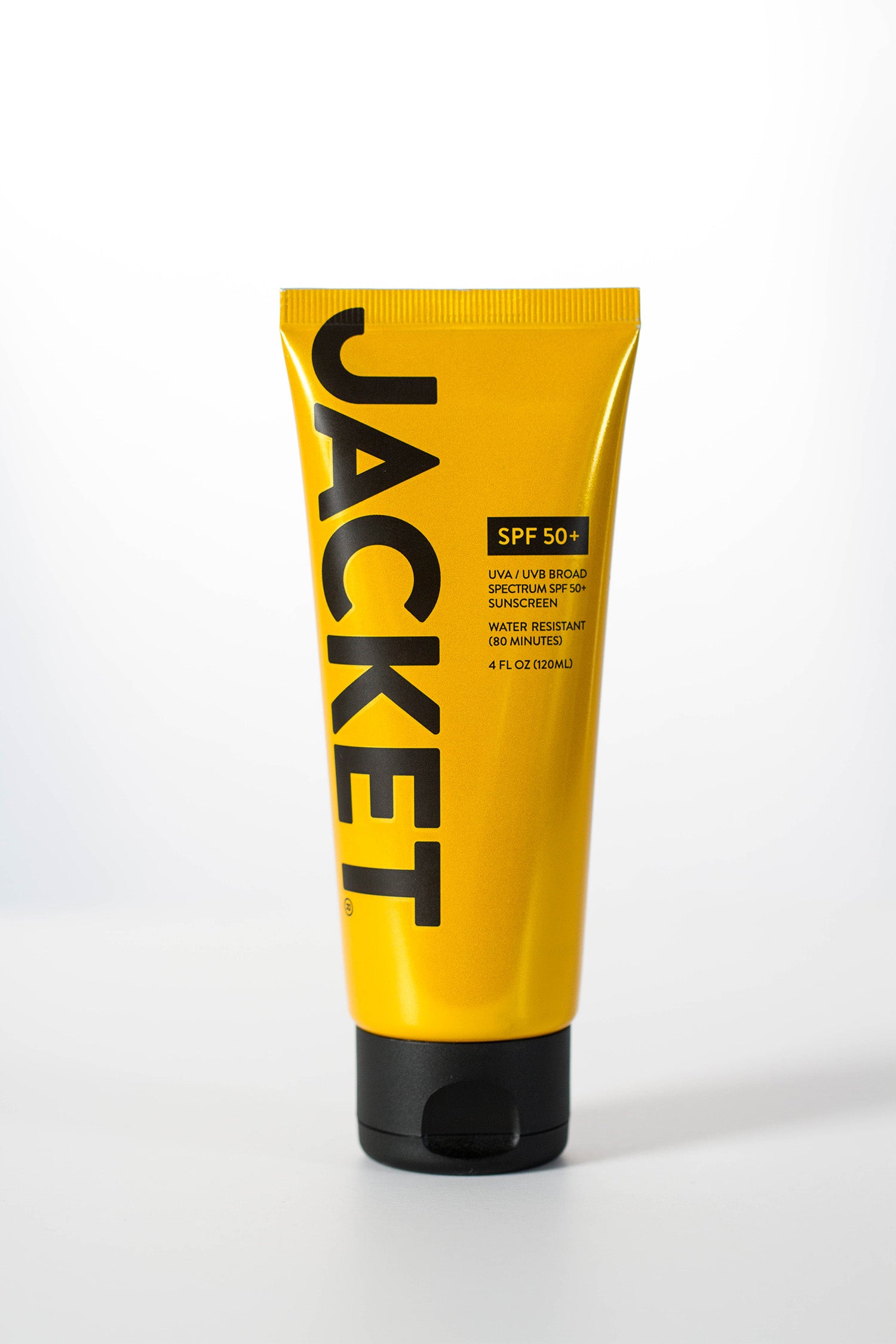 What's in a jacket
In case you did not know: sunburn is not the only bad thing you would get from too much sun exposure. If you are always exposed and by that we mean constantly under the sun through your profession, hobby, or sports you play, the thing is, you are also prone to other skin illnesses (too extreme would be cancer) and "age spots".
Jacket has an SPF +50 formulation and is equipped with zinc oxide — that wonder mineral that promotes skin healing and protection — that helps with blocking both UVA and UVB spectrum. This means that your protection from all the harm that the sun might caused is guaranteed. The sunscreen is also infused with powerful minerals that works to diminish the "age spots" by blocking the free radicals that greatly affect the skin's DNA. How cool is that?
The Jacket is packed with: Green Tea — a proven effective antioxidant, Alpha Arbutin — the one responsible for fading those nasty age spots, Pomegranate Extract — the one that fight free radicals, Cucumber Extract, Vitamin E, Aloe, Vitamin C Extract, and Sunflower Oil — to sooth, hydrate, and repair skin from inflammations.
Now, these may all sound overwhelming if you are a man and have absolutely zero time and interest getting to know what is inside the sunscreen you are using but in the long run — and this is is incredibly true — using the right sunscreen and not just any sunscreen you may find in drugstores and groceries may do you good. Yes, it is important to review the ingredients and what it can really do and it won't hurt to read and be informed once in a while. This might be the jacket that perfectly fits you.
Specifically for men
Jacket is meant for men who sweats a lot and those who happen to be too close to the sun. The thing with this sunscreen is that, it is guaranteed non-greasy and it goes on smoothly on the screen. You won't even remember you are wearing it.
According to the brand, this jacket even refuses to get grimy so you can go ahead and do all out with your thing — climb up a mountain, hike on any given day, surf when you feel like it. It is a sunscreen that can keep up.
Just like any other sunscreen, use Jacket 15 minutes before exposure and re-apply every 2 hours if you are going to stay longer in the sun.
For the lover of the outdoors and those who are really looking for an alpha sunscreen for men, you should give this brand a try. It is not called JACKET for nothing.