When we think about Croatian islands and top travel destinations, places such as Dubrovnik, Split, Hvar, and Brač often come to mind. And although they might be beautiful historic locations that are undoubtedly worth your visit, these destinations can also get quite crowded with tourists during the high season. In those instances, more quiet and remote spots might be the ideal option to escape to, finding some peace and comfort in those less-frequented locations where you can truly be on your own.
If that is something you are searching for as well, here are some of the top hidden islands and beaches in Croatia accessible only by boat that you might enjoy:
 1. Sveti Klement
While the island might be quite unknown among the average tourist, Sveti Klement is part of the Pakleni islands, a small group of gorgeous islands often frequented by the rich and famous. As long as you have a good boat at your disposal, Sveti Klement is also just a few minutes away from the famous Hvar, presenting the perfect opportunity to get away from the crowded tourist attractions.
Offering peaceful, picturesque beaches, endless hiking trails surrounded by beautiful flowers and fragrant greenery, as well as stunning gourmet bars boasting some of the most delicious roasted octopuses and swordfish carpaccios in the world, Sveti Klement is truly the ideal spot for a calm, relaxing, and indulgent vacation.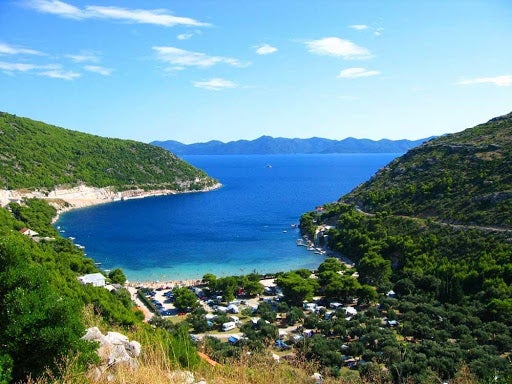 2. Prapratno
Located in the Pelješac peninsula in southern Croatia, Prapratno is quite a small, secluded, and tranquil beach undoubtedly worth a visit. Best accessed by boat, this beach offers beautiful sands and clear waters, as well as an incredibly unique feature. Unlike most popular beaches, Prapratno doesn't actually have a shallow seabed, meaning you could dip your whole body in the warm waters after only a couple of steps.
Due to its calm and out-of-the-way nature, Prapratno is the perfect spot for relaxing, soaking up the sun, and enjoying the breathtaking views of nature. And if you moor your boat close to the shore, you might even get the opportunity to visit the small town of Ston, known for its delicious seafood and wonderful hospitality.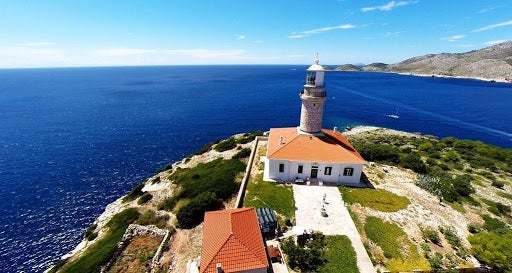 3. Lastovo
A national park that perfectly combines small historic settlements with gorgeous natural wonders, including that breathtaking Mediterranean architecture that can be found along the coastline, Lastovo island is a stunning destination you simply shouldn't miss. Small yet warm and inviting, the island offers brilliant restaurants, charming beaches, and plenty of snorkeling opportunities to satisfy any traveler.
Lastovo is truly best experienced by boat, which is why many travelers decide to hire a luxury yacht charter in Croatia to help them explore all the beauty the island has to offer. With an experienced crew by your side and the freedom to create your own schedule, yachting holidays make for quite informative and pleasant vacation options, apart from being incredibly exclusive and glamorous as well.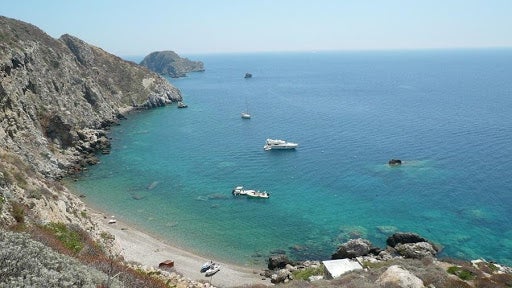 4. Palagruža
If you are looking for something completely off the radar, the main islands of Palagruža, along with their collection of smaller islets, is the perfect solution. Situated halfway between Croatia and Italy, the tiny islands offer stunning natural surroundings, as well as complete isolation.
The only other human you will likely encounter here will be a lighthouse keeper protecting a gorgeous historic lighthouse that's still in use, who might even be keen to explain more about Palagruža, its history, and its perks. Apart from the awe-inspiring landscape, there's truly not much else you could come across in Palagruža, except for the incredible underwater life that's brimming around the islands.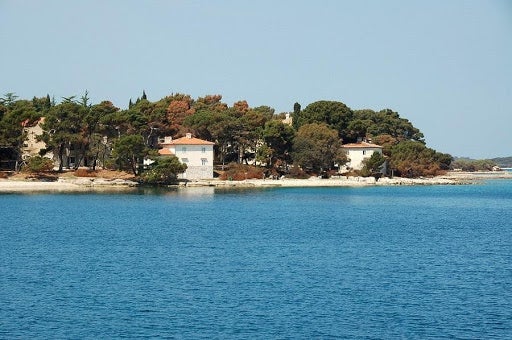 5. Brijuni
A collection of islands located in the south of the Istrian peninsula, Brijuni are simply brimming with history, even being recognized as a UNESCO World Heritage Site. Boasting Roman villas, a Byzantine castrum, churches and basilicas, as well as a number of stunning archeological sites, the destination truly won't disappoint any culture enthusiast.
The Brijuni islands also represent a national park, offering beautiful natural surroundings perfect for relaxation and fun. Here, you could rent a bike or an electric car to explore the islands at your own pace, spend your days playing golf and tennis, go scuba diving or take part in a kayaking tour, or even visit the local education center to learn more about Brijuni's fascinating history.
Although Croatia might be a small country, its coastline is filled with stunning spots and hidden gems undoubtedly worth a visit. As long as you're equipped with the right vessel, one of the incredible destinations mentioned above will surely make for a beautiful and unforgettable boating holiday in Croatia.