Taking your first solo trip can be one of the most exciting experiences you ever have. There is nothing quite like taking off somewhere new on your own. However, if you aren't prepared, your first solo trip could also be a bit nerve-wracking.
Here are a few tips to make your first solo adventure safer and more enjoyable:
Give your itinerary to someone you trust.
Give your travel plans to someone you trust. That way, if anything goes wrong, that person will know where you are supposed to be and how to contact you.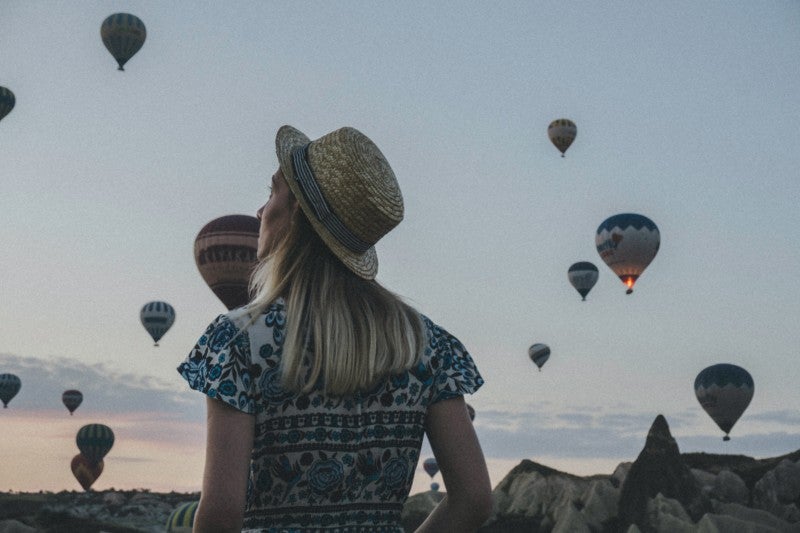 Leave some time open to explore.
When you're traveling along, it can be tempting to book up every minute of every day. After all, it can feel awkward just wandering around a new place all alone. However, it is good to leave some time open for just that. Take at least one afternoon to just wander around your destination and experience life like the locals do. You will be surprised at how much you discover.
Talk to strangers.
Don't be afraid to make new friends during your solo trip. While you want to avoid sketchy characters, don't be afraid to make friends with fellow travelers and locals alike. Just make sure you follow safety precautions. Never go off alone with someone you don't know, for example.
Practice safety with rideshares.
Before you get into a rideshare vehicle, make sure that the license plate is the correct one. Additionally, don't sit around outside for a long time waiting for your ride. This could make you an easy target for people looking to prey on travelers. Rideshare services are very convenient, but you still need to practice safety measures, especially when you're in a new city. 
Arrive at your destination during the day.
You don't want to be navigating unfamiliar surroundings in the middle of the night. It is easier to get lost and easier to get in trouble. If you're heading to a new destination, make sure you plan to arrive during the day, so that you have plenty of time to get settled before nightfall. 
Be aware of your surroundings.
When you're traveling alone it is more important than ever to be hyper-aware of your surroundings. Don't put in earbuds or do anything else that will distract you while navigating an unfamiliar area. Staying alert will help you avoid dangerous situations and will also help you discover amazing things you may not have seen if you hadn't been focusing on your surroundings.
Consider travel insurance.
Travel insurance can be a lifesaver if you are robbed or encounter some other unfortunate event. It isn't that expensive either. It's a great investment to make before you take off on your first solo trip.
Have copies of any important information. 
It's a good idea to have copies of things like your passport, ID cards, reservations, and anything else important. While hopefully nothing happens to these important documents, having copies can be a lifesaver in the event that they are stolen. 
Research your destination before leaving.
While you don't need to know everything, having a good idea about local customs, common greetings, etc, can help you feel more comfortable on your first solo adventure. Learn a few basic phrases in the local language. Make sure you understand local manners and customs, so you don't accidentally offend people. And learn a little about the food, festivals, or anything else that you may want to explore during your trip.
Practice safe driving.
If you end up driving during your trip, make sure you practice safe driving. There is nothing worse than getting into a car crash during your vacation, especially when you're traveling solo. Make sure you avoid distracted and drowsy driving. Never drive under the influence, and make sure you're following the rules of the road. If you do end up in a car crash despite taking precautions, call the police right away and consider getting the help of a car crash attorney, epending on the laws of the area you are in.
Pack smartly and lightly.
You don't want to be overburdened with tons of luggage during your first solo trip. Pack the essentials and leave some room to bring home souvenirs.
Have local emergency information on you.
While hopefully you never have to use it, it is a good idea to know how to get into contact with local emergency services in case something happens. You should also have the contact information of your country's local embassy, etc. Just make sure you're able to get into contact with the correct people right away in the case of an emergency. 
These are just a few tips to keep in mind as you strike out on your first solo adventure. Don't forget the most important tip of all, to embrace the journey and have fun. Solo travel can be terrifying and exhilarating all at the same time, and it is never boring. Use this opportunity to figure out more about yourself and learn about the new destination you're visiting.