King Arthur apparently lived in the 5th and 6th centuries although his full story is still unclear, with different legends about where he lived and what he achieved.
Despite doubts about whether he even existed, King Arthur has continued to inspire us and remains a huge part of popular culture.
The Legend in Popular Culture
We can find a variety of slot games based on King Arthur when looking at the options for online casino gambling at Paddy's. This is because the Paddy Power Casino has games such as Excalibur Unleashed and Merlin's Grimoire. These games each take the basic legend and add their own twist, which can be done easily since there are so different elements of his story in movies and TV shows to draw on.
The game developers have taken the parts of the story that most appeal to them. This means that some base their games on the magic element presented by Merlin, while others use Arthur's reputation as a great warrior as their starting point. With his famous round table and stories of him trying to find the Holy Grail, there are plenty of ways of approaching this character.
We can also see King Arthur in other parts of popular culture, such as movies and TV shows. This list by Screen Rant of the best movies about this legendary character includes 1953's Knights of the Round Table and 1992's Army of Darkness, which is a more modern take on the Arthurian story. The massive success of  Monty Python and the Holy Grail shows how it was adapted perfectly to the comedy genre and that means that a generation of movie fans see King Arthur in a lighter vein than would otherwise be the case.
How Does King Arthur Inspire Us?
The reputation of this legendary King for being brave and noble gives us a timeless character who embodies many of the positive properties that so many men still want to have in the modern world. According to this summary from The Conversation, this makes him one of the most enduring men in history.
His story often begins with the tale of how he pulled the sword called Excalibur from a stone, proving his true identity as the King of England. However, there is no definitive story of his life, as different writers and scholars have added sections or changed other parts over the centuries. An art exhibition at the start of the year also showed how Victorian artists were inspired by the romantic appeal of Arthur and his Knights of the Round Table.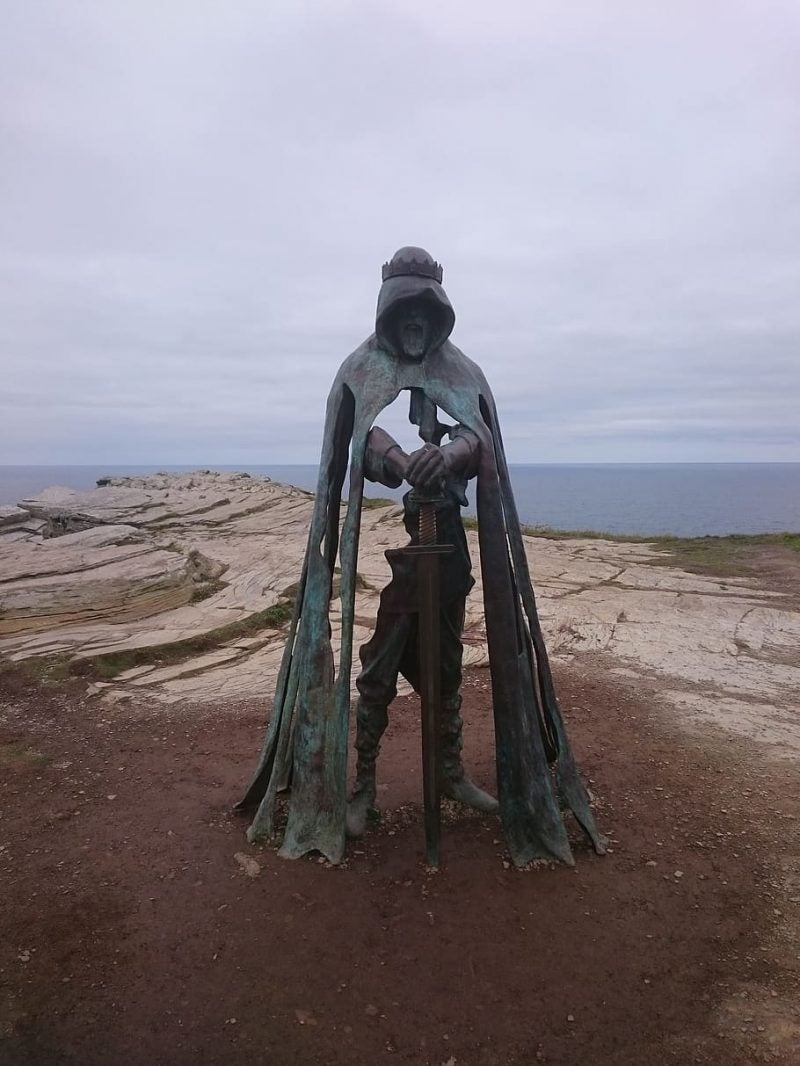 Will We Ever Know the Truth?
It could be argued that the fact we know so little for certain about King Arthur is part of his immense and enduring appeal. Yet, this hasn't stopped historians and fans of the legend from spending huge amounts of time and effort trying to locate evidence of his life.
Recent developments in the search for Arthur's true story include the excavation of a tomb called Arthur's Stone in England and the discovery of mysterious inscriptions on the walls of a 7th-century castle in a different part of the country. While these investigations keep the public interest in the legend high, so far nothing has been uncovered that lets us see exactly who Arthur was and where he lived.
King Arthur will continue to inspire us for as long as we read stories of his life and the brave deeds he carried out. Even if we can't be completely sure of what we're told about him, he remains of the most intriguing characters in popular culture.