Seeing Brendan Fraser's humble and grateful reaction to an extended standing ovation was one of the highlights of my week spent at the Toronto International Film Festival (TIFF).
As many of us will recall, Fraser had a run as a popular leading man in Hollywood with George of the Jungle and The Mummy being two of his best known movies. He continued to act in smaller parts with ensemble casts, which showed his versatility.  But a series of personal struggles including his divorce, injuries from stunts, and feeling blacklisted by Hollywood after alleging that Philip Berk, former president of the Hollywood Foreign Press Association had sexually assaulted him. caused him to take a step back from the mainstream and  prior to The Whale certainly has not had a starring role in quite some time.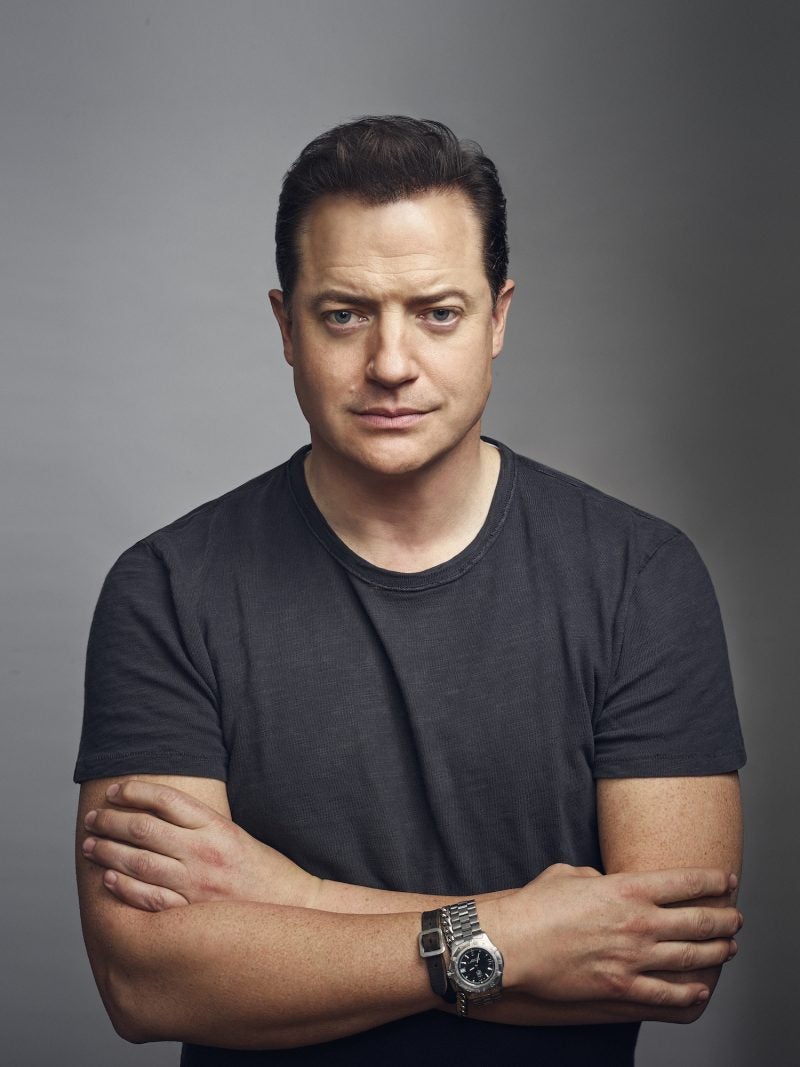 It seems that fans and reviewers have been waiting for his comeback based on the six minute standing ovation that he got at the world premiere of The Whale at the Venice Film Festival as well as the reaction that I witnessed after viewing the film at the TIFF North American  premiere at the Royal Alexandra Theatre. 
During the Q and A following the film, Director Darren Aronofsky said that it took him 10 years to find the right actor to play Charlie–the lead character for this film. Eventually he saw Fraser in "the trailer to a low budget Brazilian film and it was one of those light bulb moments. I just felt it."
Fraser said that there was no script when he came aboard, he was just told that the project was about the burden of regret and a man who was harming himself by overeating. He wants to let his estranged daughter know how much he loves her. "I know Darren would wrap his arms around making an impressive piece of cinema." Of course, I wanted to be a part of that." In another interview during TIFF,  Fraser described his thinking on taking the role. "If it is easy don't do it, go towards the risk and overlook what might be difficult or uncomfortable. I wanted to be part of this man's redemption tale. We don't know if he is going to make it."
After seeing Fraser's comeback performance, I definitely feel that it will lead to an Oscar nomination and quite possibly a win for the actor. Like much of the audience at the Royal Alex Theatre,  I was sobbing for the last minutes of this film. There are so many layers to this story, originally a play written by Samuel D Hunter and painstakingly transferred to the screen by director Darren Aronofsky who is known to pull out all the stops, while staying true to his vision. The Whale is no exception. 
We learn that Charlie has gone up to 600 pounds in recent years. He left his family eight years prior, after falling in love with one of his male college students.  His partner's death led to depression and compulsive eating. By the time we meet Charlie–his condition is severe–in fact he seems to be on the verge of death. The emotional impact comes from the fact that even a good loving person like Charlie can be so self destructive and hurt people in the process.  He unabashedly loves his daughter and tells her that she is amazing no matter how callous she is towards him.
He also refuses to go to the hospital, even though he is dying–prehaps the slowest suicide possible. But there is something so warm and human about Charlie that everyone keeps coming back and wanting to save him. That is where the emotional reaction to The Whale comes from.  These relationships deserve to thrive but won't. 
Fraser, himself, was quite emotional during the TIFF extended standing ovation. Surrounded by the writer, the director as well as some of his castmates, the audience could feel the love and respect in this collaboration. Fraser took a risk and delved into a physically and emotionally devastated character and he did it with heart and commitment. The results of this risk have led to his own redemption.