'Tis the season for Holiday entertaining! 
We're making a list and checking it twice to ensure you're stocked with all of the best foods, drinks, and supplies for your holiday party.
Hiatus Tequila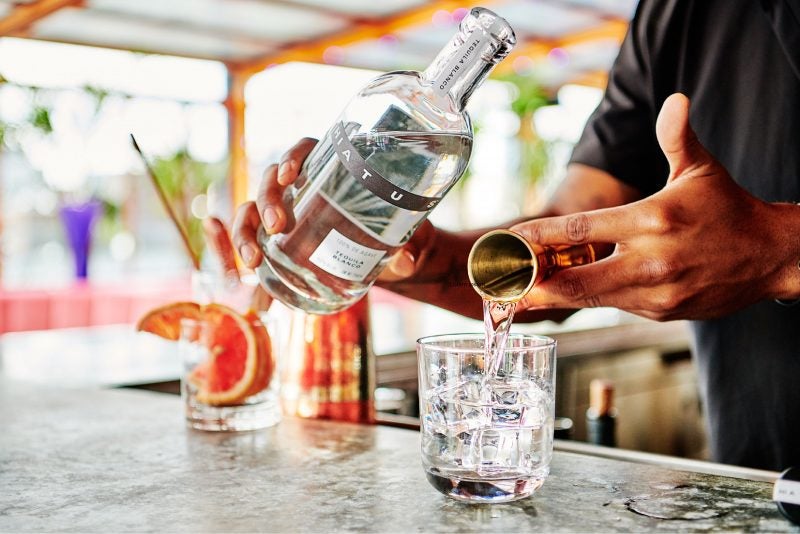 Go on Hiatus this holiday, you deserve it! Hiatus Tequila has garnered numerous awards and accolades from the spirits industry's most well-respected authority figures, including a momentous 95 rating for its Añejo expression from Wine Enthusiast Magazine and several medals, including Double Gold for Hiatus Reposado, from the 2021 New York World Spirits Competition. It was named one of the Top 100 Spirits by Wine Enthusiast and Top 29 Bottles of Booze by Esquire Magazine. Hiatus can be found in NY, NJ, MO, IN, CA, FL, and D.C. or at shophiatustequila.com. For more information, please visit hiatustequila.com and follow us on Instagram and Facebook at @hiatustequila.
Buy now
Sonos
This holiday season bring life to your party with Sonos. The Sonos Move ($499), meanwhile, is a rechargeable smart speaker that can be used for both outdoor and indoor listening. Deliberately designed to be easy to use, the Sonos Move supports Bluetooth and WIFI connectivity and can be controlled via the Sonos app, Bluetooth, Airplay and voice commands. It has an IP56 rating for weather resistance and battery life lasts up to 11 hours, with charging possible via a compatible USB-C charger or the included charging cradle.
Nespresso Vertuo & Aeroccino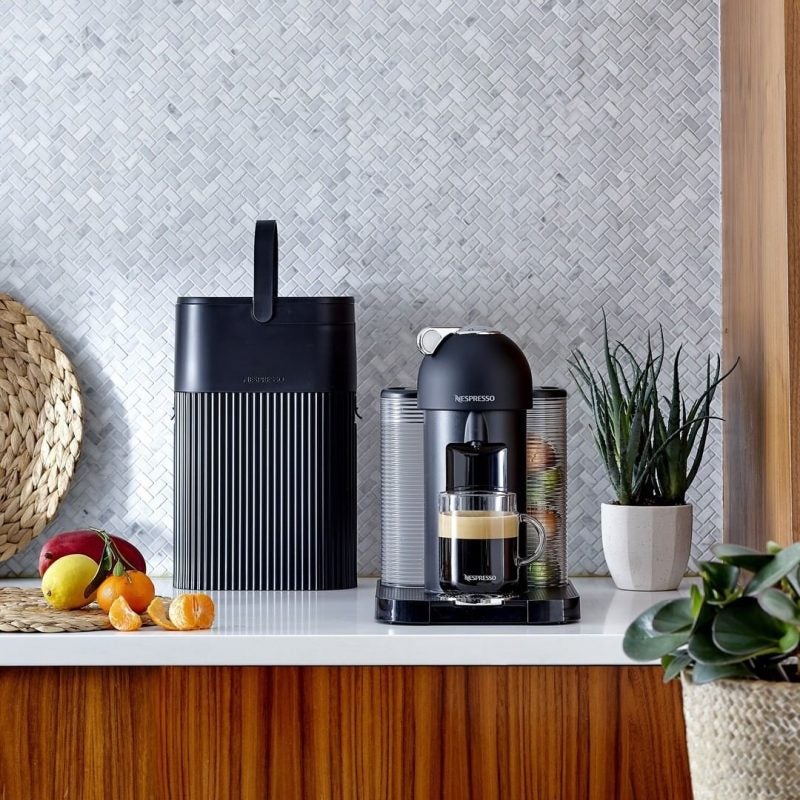 Supply your holiday guests with the gift of caffeine! What makes the Nespresso Vertuo unique is the innovative technology which recognizes each coffee capsule and adjusts its extraction settings to unveil aroma, flavour and crema with the touch of a button. Vertuo coffee can be enjoyed in 5 different sizes and is simple to use – not to mention its sleek design will look luxurious in any home. If you like lattes not to worry – Vertuo has espresso options so you can use your Aeroccino to create the perfect latte.  Whether you want to see a loved one smile bright or you want to put some prep in their step, give the gift of the Nespresso Vertuo machine today!
SWAGGER recommends the Solelio pod.
Chicago Steak Company – The Ultimate Feast
Wow your guests with Chicago Steak Company to make the perfect holiday entertaining meal. This premium selection includes an assortment of four of the best cuts like tender Filet Mignon, succulent Boneless Strips, mouthwatering Ribeyes, and flavorful Top Sirloins. These steaks are the same quality that you'll find at 5-star steakhouses – either USDA Prime or upper-1/3 USDA Choice, making them the top 2% of beef worldwide. Each steak is hand-selected and hand-carved, then dry or wet-aged for 4-6 weeks for the most tender, juicy, and flavorful steaks.
Since the founding of the Union Stock Yards in 1865, Chicago has been at the heart of high quality American meats. Honoring that time-old tradition of quality and craft, Chicago Steak Company proudly specializes in Mid-west raised, Premium Angus beef – cut by Chicago butchers with five generations of experience. Whether dad loves the tender bite of Filet Mignon, lean and flavorful Strips and Sirloins, or rich and juicy Ribeyes – he can now savor them all with this perfect gift of:
2 (6oz) Premium Angus Beef Complete Trim Filet Mignons
2 (10oz) Premium Angus Beef Boneless Strips
2 (8oz) Premium Angus Beef Top Sirloins
2 (8oz) Premium Angus Beef Ribeyes.
All steaks are individually wrapped and vacuum sealed – and delivered to dad in a classic black and gold gift box.
ChefSofi's Cheese Cutting Board Set!
Present your appetizers, snacks and precious cheese collection with ChefSofi's Cheese Cutting Board Set this holiday season! Our wooden cheese cutting board set lets you organize and flaunt your high-quality cheeses such as brie, blue cheese, cheddar, gouda, goat, and mozzarella cheese. To make things easier for you and your guests, we included a set of 4 ceramic bowls and knives. You can now place more appetizers such as nuts, dried fruits, olives and other complimentary snacks to go along with your soft and hard cheeses.
The knives feature premium stainless-steel blades so you can seamlessly cut and slice any cheese without ruining its original shape. The ergonomically designed wooden handles allow a comfortable grip while using. The cutting board's stylish and fancy build will definitely impress your guests and family. Everything is better with cheese—especially if your attendees are having the best time while making their own cheesy appetizers. ORIGINAL GERMAN DESIGN – Our acacia wood cheese board set is designed and quality-checked in Germany. This COMPLETE set includes 4 bowls and 4 knives to hold and slice all kinds of cheese types and charcuterie.
Buy now
Serve Up A Slice With The Ooni Karu 16 Multi-Fuel Pizza Oven
The Ooni Karu 16 Multi-Fuel Pizza Oven, with its sleek design and multiple fuel options, is the perfect gift for the foodie in your life this holiday season. You – or a friend or family member – can use wood, charcoal, or you can add on an Ooni Karu 16 Gas Burner and use gas to cook your homemade pizzas. The oven is large enough to accommodate pies up to sixteen inches, which is great for cooking for a party. The oven is not limited to just pizzas, either – you can use it to cook all kinds of delicious bakes. Make this holiday season extra special with the Ooni Karu 16 Multi-Fuel Pizza Oven! The perfect home-cooked pie is well within reach of the pizza lovers in your life.
Buy now
Schwank Grills
Bring steakhouse quality home to your holiday entertaining and grill to perfection with Schwank Grills. The all-new Infrared Grill, is a revolutionary portable gas infrared grill made for steak-lovers to achieve premium steakhouse quality taste at home. The secret lies in the innovative infrared heating technology, used by the world's best steakhouses, that heats from above at extreme temperatures up to 1500°F to sear the steak in as little as 60 seconds per side, producing a delicious and flavorful crust.
You can now enjoy premium steakhouse quality in any outdoor setting by grilling with the same infrared heating technology used by famous steakhouses such as Morton's Steakhouse, Peter Luger (Brooklyn, NY), CUT (Beverly Hills, CA), and Gibson's (Chicago, IL). Each Schwank Grill is Made in the USA and constructed with high grade stainless steel materials. Don't feel like steak? No problem! Blazing Bull can be used for Chicken Wings, Hamburgers, Seafood, and Vegetables.
CHRISTMAS BUNDLE
Purchase a Schwank 1500 Degree Grill and get a FREE Grill Cover, Cutting Board, Apron, and Cap
Use Promo Code: CHRISTMAS2021
You must add all items listed above to your cart for the promo code to work
Buy now
Ovente French Press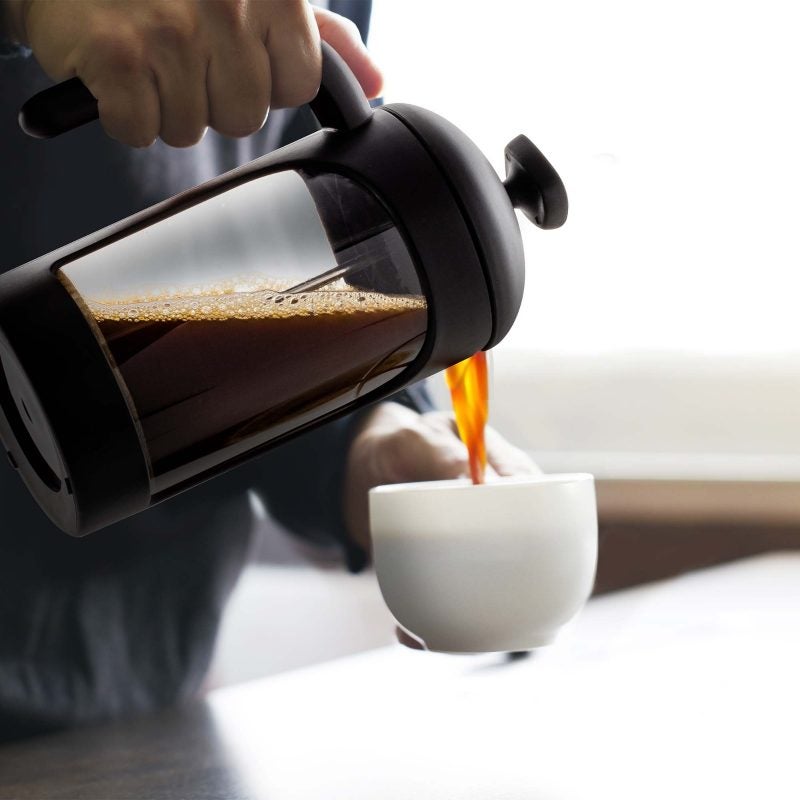 We didn't forget the coffee lovers!! The hottest trend with kitchen appliances is The Ovente French Press… makes a great cup of Joe but more importantly makes a great cocktail. YEP! You heard right. You can muddle your drink and make a professional cocktail for the Holidays! $20.99 with FREE SHIPPING
Buy now