Fashion guru Daniel Oporto has expanded his fashion brand across several continents. The luxurious fashion designer has currently inspired the changes of fashion in Dubai and is planning to continue to do so, as well as attend more fashion shows in Dubai and Milan.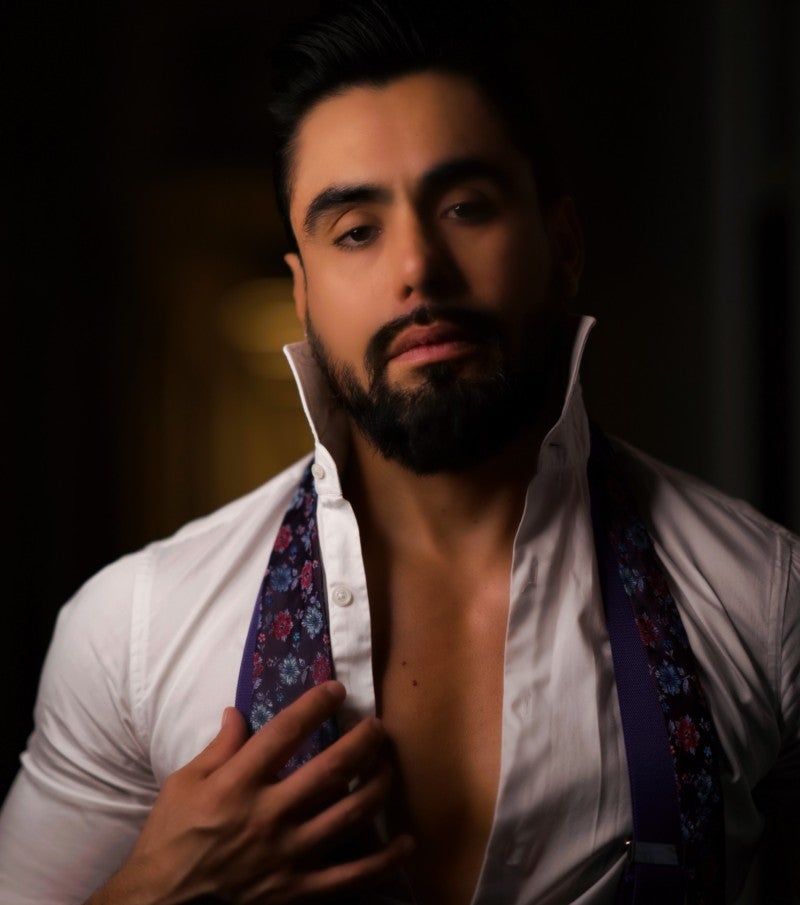 Daniel Oporto started his clothing line in 2001 and it was originally based in Los Angeles. His success for his business grew, as his stylish yet elegant clothing line caught attention from many celebrities and high profilers. It was the year 2006, where Daniel rose to fame and was tasked to create outfits for celebrities for the Oscar awards. By 2009, Daniel was ranked one of the 5 top  fashion designers in South America.
In the past Daniel was once a personal stylist and worked alongside stars such as  Mark Walbergh, Placido Domingo and Vittorio Griggolo. His brand is loved by many stars such as Leonardo Dicaprio and Paris Hilton and some of his tailored suits have been spotted on some A listers during glamorous events.
 He moved from Bolivia at 14 years old to Washington DC and originally took up acting at Universal studios. He also studied photography and he attended the air force academy training program, at Randolph Macon Academy in Front royal Virginia. He then graduated and moved to Miami, where he studied Art at Florida International University. He later moved to Los Angeles in order to study film and television.
The most recent event that Daniel Oporto was spotted at before the COVID-19 outbreak was in March at the Spring/Summer Fashion Festival that was held at the Mall of Qatar. Daniel ceased the opportunity to feature Qatari-inspired outfits that was classed under 'Tamim.' There was a positive reaction to his line, for he has carefully designed each outfit to suit naturally for both women and men living in Qatar and he took all things into consideration, such as the right colors and weather.
Daniel Oporto has recently dropped a summer 2020 clothing line, which is now available on his website, with free shipping. He has created tailored suits with different patterns and colours; from dogtooth to pinstripe, he has made sure that everyone will be able to look fashionable and sophisticated for the upcoming fashion events. He said, "I wanted to make everyone feel comfortable and confident, but to be oozing with style."
Daniel Oporto has also been working alongside actress Carla Ortiz, as they have been donating money for children in need who are growing up in jails in South America. Daniel has been donating for the past 10 years through his charity fund 'The Daniel Oporto Foundation', with the goal to help people psychologically and lift them up spiritually. He is also branching out his charity work to help animals too. Daniel has stated, "I admire people who are strong, kind, noble and brave. That is why I want to keep on helping, especially where my roots are."
When Daniel is not working, he is usually seen at many different locations, for he loves to travel a lot and touch base with all his clothing brand locations, as well as attend some of the most prestigious fashion shows in the world. He is usually seen in America, Bolivia, Brasil, Mexico, Qatar, Hong Kong and Italy. He loves to explore different cultures and lifestyles, which is what has influenced his work in the past.
Daniel is also known to be an athlete, which is why you can see him modelling in his latest clothing lines on Instagram, for he loves to keep fit. It is known that Daniel Oporto was a vegetarian for 20 years, which is why he has maintained a healthy lifestyle and it could be his secret to the fountain of youth. 
However, it isn;t just his good diet and fitness that keeps him young, it is his thirst for success in the world of fashion. Daniel loves to make people feel happy in his clothes, which is why he aims for people to dress to impress. 
In regards to his latest success, Daniel has said, "I have become a brand ambassador. The brands I represent are  Palazzo Versace Dubai, Chopard watches, Overdrive watches, Yasmine Palace, Lamborghini, Maserati, Rolls Royce and Ferrari." 
Daniel has many plans under wraps, however, given the situation with the coronavirus he is staying put in Dubai. He believes that he has made the right choice moving to Dubai and has said, "ever since I have moved here, I started influencing both markets. I believe that my clothing brand is getting stronger. I love making people feel happy, by giving them a touch of my style." He has always had a deep interest for the middle East, which is why he has moved there and he has always been inspired from his middle eastern friends.