If there is anything we know well, it is what men want. This Valentine's Day, we put together this guide of Gifts for Him for all relationship stages and budgets. Many of us have been there. Maybe you just started dating, or you've been together for a while, and you just can't think of what to get them. Don't you worry – the team at Swagger Magazine has you covered with this Swagger Approved Valentine's Gift Guide for him.
The Love Drunk Collection by Phillip Ashley Chocolates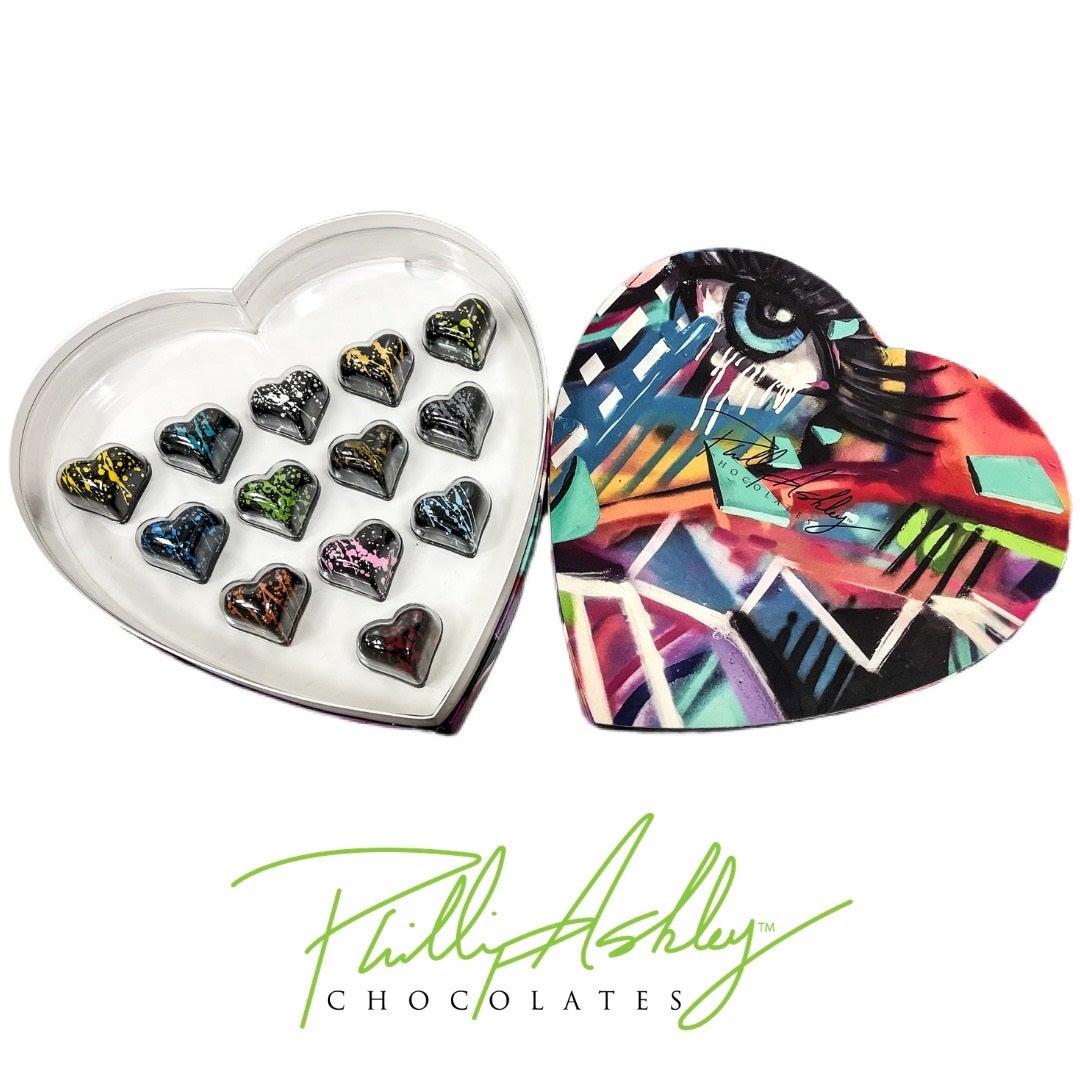 Phillip Ashley Rix is an award-winning chocolatier and owner of Phillip Ashley Chocolates in Memphis, Tennessee. He one of the world's preeminent chefs and designers of luxury chocolate. With a portfolio of over 500 designer chocolates, his love of art, history and culture is the inspiration behind his creations.
At Phillip Ashley Chocolates, every chocolate tells a story. Chef Phillip Ashley is renowned for designing wildly imaginative chocolates including ingredients such as lemongrass, hot sauce, bourbon and barbecue. His passion for fanciful flavors and masterful attention to detail result in visually stunning, decadent pieces of art.
Phillip Ashley Chocolates is the perfect gift for any occasion. For Valentine's Day, Chef Phillip Ashley has curated a 13-piece, limited-edition collection titled "Love Drunk."  The gorgeous-heart-shaped packaging features the artwork of AlivePaint, on the cover. Each is infused with a wine or spirit. Only 1000 boxes will be made available via pre-order at PhillipAshleyChocolates.com
The Love Drunk collection includes:
The Maiden (Green Chartreuse Pineapple Lime)
Safe Word (Single Malt Blueberry Lemon)
Mi Amor (Frangelico Nutella Mousse)
Love Potion (Champagne Elderflower Liqueur Pear)
Trois (Cabernet Sauvignon Fig Jam Strawberry)
Sugar Daddy (Dark Rum Browned Butter Caramel)
The Lambada (Mezcal Mango Sour Reduction Lime Kosher Salt)
Secret Agent (Lillet Vodka Lemon Curd white chocolate)
Side Piece (Cognac Cointreau Orange Peel)
Canopy (Grand Mariner Kiwi Purée)
Geisha (Japanese Whiskey Yuzu Vanilla Bean)
Haute Toddy (Bourbon Local Honey Lemon Vanilla Spices)
Love Drunk  (Rosé, Chambord & Raspberry purée)
Purchase a gift for someone you love, including yourself at www.PhillipAshleyChocolates.com You can also follow him on Instagram @PhillipAshley
Cityscape by Montegrappa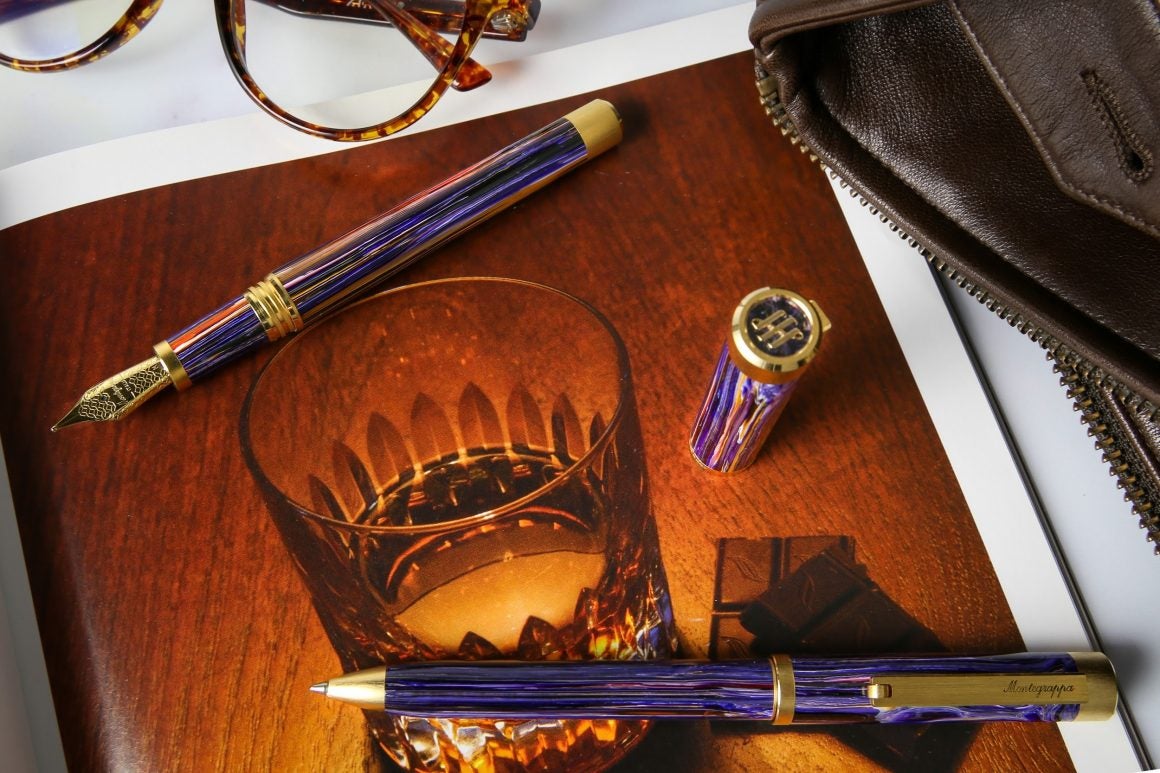 From the work of craftsmen in Italy comes a pen that makes a statement whether at home, the office or when you're on the go. The Cityscape by Montegrappa is a writing instrument that celebrates the colors and sleekness of the world's most loved metropolises. Think skyscrapers, bright lights and nights on the town. Put yourself at the heart of places known to you and those that you dream of. All with a stroke of a pen.
Cityscape features a unique made in Italy material that is handcrafted from over 100 years experience in pen making. Each pen is finished in brushed gold plating and like high end watches, the Montegrappa symbol at the crown is layered in sapphire crystal.
Choose the Montegrappa Cityscape in Ballpoint, Rollerball and Fountain Pen. Visit store.kenroindustries.com and take advantage of our special Swagger Discount code swagger10
(Rado)The Captain Cook Collection: Combining Vintage with Modern
If you seek a timepiece that captures an essence of timelessness and vintage flavour, while still embodying a sense of modernity and uniqueness, the Rado Captain Cook Collection is your treasure discovery.
Rado first produced the Captain Cook from 1962-1968 as a prototypical dive watch, which was very common for watches in that era. But as vintage-style dive watches became trendy in the 21stCentury, Rado resurrected the Captain Cook model in 2017 to huge critical success. While the 2017 model is oh-so similar to the original, the latest 2019 model might as well have been designed from scratch.
How so? This automatic timepiece contains a mix of materials including high-tech ceramic and sapphire crystal, while still maintaining vintage details. It's the type of watch that shows how old models can be given up-to-date features, and be developed into something novel and new. Constructed at 42mm wide, the watch comes with dial colours of grey, black, navy blue, green, brown and light silver. Also new for 2020 is the Rado Captain Cook Bronze, which instead has a bronze case material. Think of it as your classic watch, with some added character.
The Captain Cook is a watch truly designed to stand the test of time. And yes, what we may call modern now, will of course be considered vintage once this timepiece is passed down.
ARCWAVE ION
Introducing Ion, the world's first Pleasure Air stroker for men.
Ion is the first flagship product in the market's hot new male pleasure brand, Arcwave. Arcwave promises innovative SexTech that targets the body in never-before-seen-ways. Ion, the first prodcut in the brand, uses Pleasure Air waves rather than vibrations to specifically target Pacinian pleasure receptors in the penis – a type of stimulation that can't be replicated through sex, oral or typical stroking motions. Arcwave Ion has officially launched globally on December 10, 2020. Ion will be available for sale in both USA and Canada through their online webstore and participating retail partners for $199 USD / $229 CAD.
In 2017, the idea for Arcwave – a new male pleasure brand – was born out of a SexTech Lab in Berlin, Germany. The mission was to elevate masturbation for the male anatomy, delivering a more varied, more exciting, more roller-coaster ride to climax.
Ion uses an innovative CleanTech silicone that is unique to the Arcwave brand for the adult industry, and is more hygienic, durable and easier to clean than typical materials used for strokers on the market. CleanTech silicone is resistant to growth of bacteria and material breakdowns as a result of UV light, meaning it is body safe and hygienic. The easy to clean material is simple to wash with soap and water or a silicone friendly toy cleaner (such as the Arcwave Toy Cleaner 100ml).
Ion features 8 Pleasure Air intensity levels, so there is room for everyone to seek what works best for them. Simply enter into Ion, turn the device on, and control using an intuitive 3-button control panel. For after use, Ion has a simple Twist-to-Open mechanism allowing the device to split in half, offering easy access to clean inside of the device. Clean Ion by running it through water and place it into the included storage base to help dry and re-charge.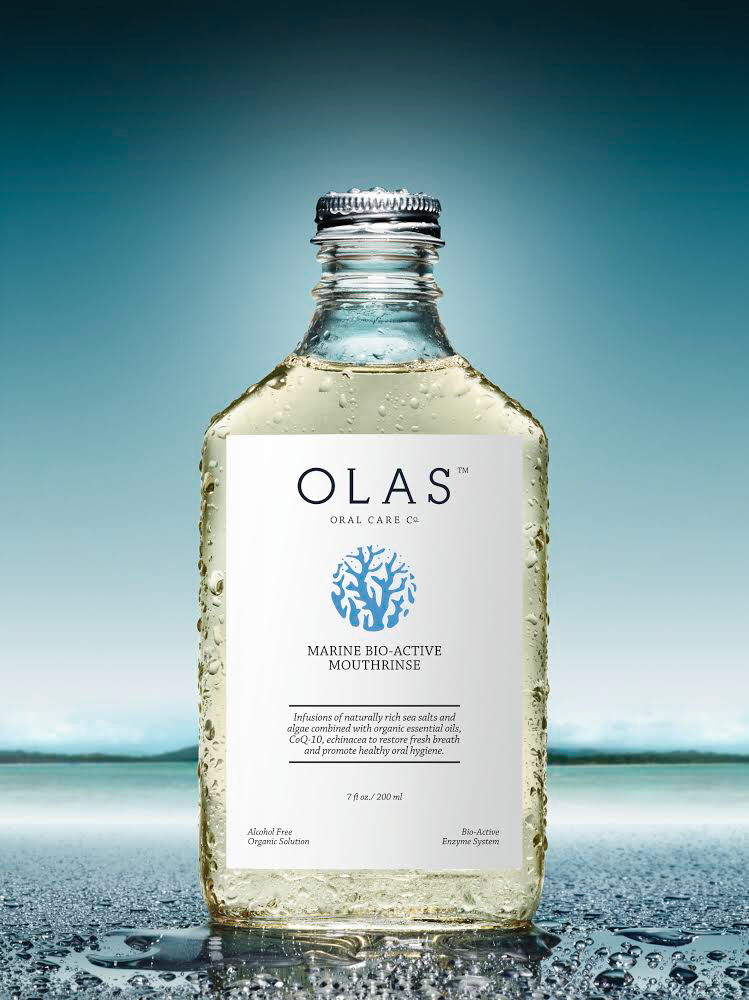 This Valentine's Day give the gift of luxury oral care with OLAS, a luxury oral care brand based in New York City. Created by Dr. Chris Perez – dentist & surfer – and inspired his love of the ocean.
Dr. Perez created OLAS oral care products out of a need to provide a better mouthwash catered to the tastes of his upscale patients – patients that include celebrities, supermodels and New York socialites. Dr Perez spent years developing and refining the taste profile recruiting the efforts of celebrity Chelf Jean-Georges Vongerichten in order to get the perfect taste. He even bottled the OLAS mouthwash in glass whiskey flasks for a modern and luxe packaging. Unlike other mouthwash brands, OLAS happens to be alcohol free using a natural blend of organic marine bio-active ingredients and essential oils.
This natural combination has been proved to strengthen oral immune support, restore fresh breath, prevent plaque and reduce oral inflammation. Used by celebrities such as Gwyneth Paltrow, Cara Delevingne, Marina Testino, and Chef Jean-Georges, OLAS is sure to be at the top of your loved one's nice list. Where other oral care brands are clinical and dated, OLAS is sexy and effective. It's the surfer-zen party animal to the Listerine's of the world, just like Dr. Perez is to yesterday's dentist.
BUY NOW