There's nothing like the great outdoors. When the weather gets nicer, it's time to start thinking about all the outdoor activities you want to experience with your best friends. 
A guys' fishing trip is a great way to bond, enjoy the outdoors, and hopefully catch a big one. However, that trip can become a nightmare without proper planning and preparation. Before heading out, we'll review everything you need for an unforgettable guys' fishing trip.
Essentials for Your Trip
Before we dive into the specific products, let's start with the essentials for any fishing trip. These are the items that you absolutely can't forget:
Fishing Gear 
Of course, quality fishing gear is the most important thing you need for a fishing trip. This includes rods, reels, lines, and lures. Depending on where you're going and what you're reeling in, you may also need waders, boots, or other specialized equipment.
Make sure to choose gear appropriate for your skill level and the type of fishing you'll be doing. If you need help with what to get, ask a knowledgeable salesperson or a more experienced friend for advice.
Proper Clothing 
Proper clothing can make all the difference in comfort and safety on a fishing trip. Dress in layers, so you can add or remove clothing as needed throughout the day. Bring a waterproof jacket and pants in case of rain. Also, remember to bring a hat and sunglasses to protect your face and eyes from the sun.
If you're going to be standing in a stream or river, you'll need waders and boots to keep your feet dry. Invest in thermal underwear or neoprene gloves to keep you warm if you're fishing in cold water.
Food and Water 
Fishing can be physically demanding, so you'll want plenty of food and drinks to keep you fueled throughout the day. Bring water to stay hydrated, and pack snacks like trail mix, energy bars, and beef jerky for a quick energy boost. 
Since you'll be on the water for a long time, you should bring a portable stove or grill to cook hot meals like burgers or hot dogs. Don't forget coffee or tea to help you wake up in the morning!
Navigation Tools
If you're fishing in a new location, you'll need some way to navigate the area. This can include a map and compass, a GPS device, or a smartphone with a mapping app. Ensure you know how to use your navigation tools before you leave and bring extra batteries or a portable charger if your devices run out of power. 
You may also want to get a handheld radio or satellite phone in case of emergencies, especially if you'll be fishing in a remote area without cell phone coverage.
First Aid Kit
Accidents can happen even on the most well-planned fishing trips, so bringing a first aid kit is essential. Your kit should include bandages, antiseptic wipes, and pain relievers. Depending on your needs, you may also want insect repellent, sunscreen, and allergy medication.
Now that we have that out of the way, let's dive into what you'll really need to make this fishing trip one for the ages.
Easy Into the Trip With Bluebird Hardwater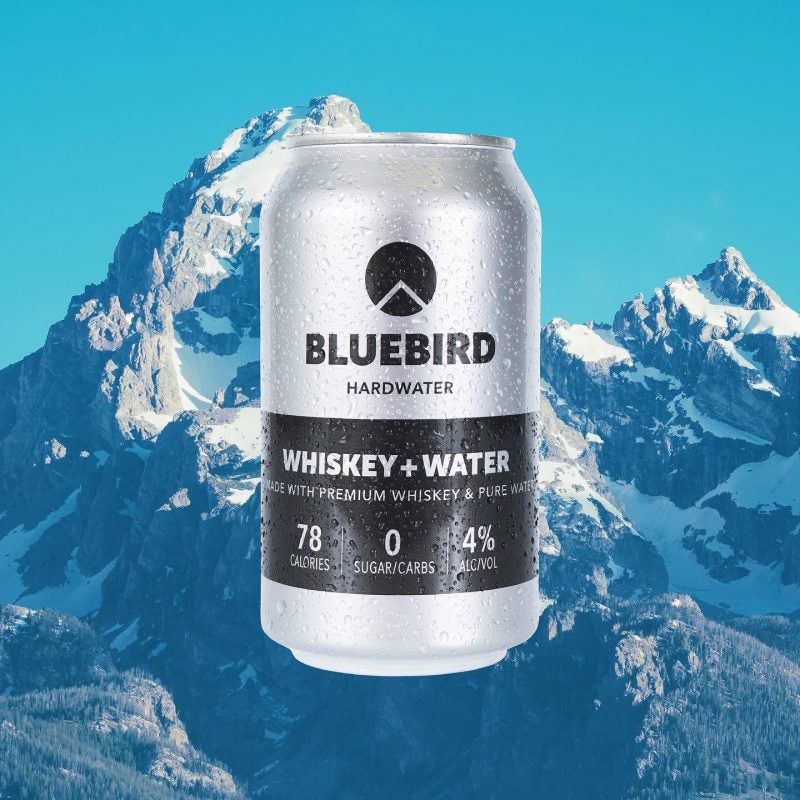 You're on a fishing trip, so you'll want to enjoy a few brews with your friends. Still, you don't want to feel weighed down by the same old beers you're drinking back on land.
Enter Bluebird Hardwater, an alcoholic beverage gaining popularity thanks to its light and easy buzz. It's ready-to-drink, carbonated, and made from fermented sugar, water, and natural flavors. 
What makes Bluebird Hardwater unique is its taste profile. It has a distinctively clean and crisp taste, free from the sweetness and heaviness of most alcoholic drinks. There's also a lower alcohol content than others, making it a perfect option for those who prefer lighter alcoholic beverages or want to have some fun with just a slight buzz.
Of course, since it's alcohol, you'll still need to consume it responsibly. While it may have a lower alcohol content than other alcoholic drinks, it can still cause impairment if consumed excessively. Overall, Bluebird Hardwater is a unique and refreshing beverage worth trying on your next fishing trip.
Fish for Longer With BUBS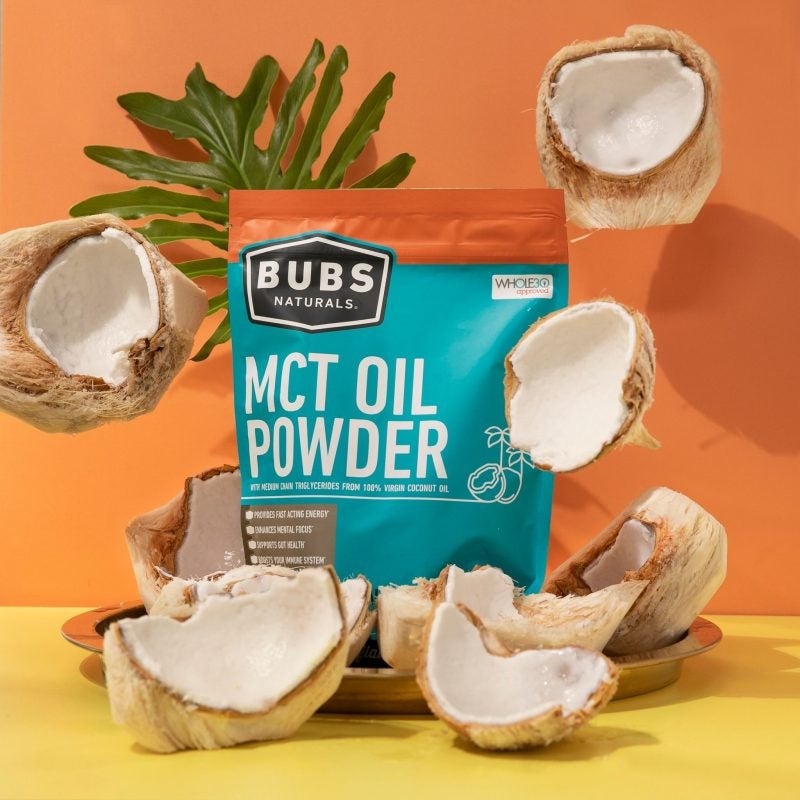 As you know, fishing can be fun but tedious. When you're out on the water for extended periods, you're constantly focusing, which can become draining for the body and mind. And you don't want to fall asleep because you don't want to miss your bite. So, what can you do? Bring some of BUBS MCT Powder with you.
MCT powder is a supplement made from medium-chain triglycerides, a healthy fat found in coconut oil. It's an excellent addition to your fishing trip because it provides sustained energy and mental clarity throughout the day. BUBS MCT Powder is designed to be added to food or drinks as a source of healthy fats. It's convenient to add MCTs to your diet without consuming large amounts of coconut oil or other MCT sources.
Weight management and promote feelings of fullness. In addition to weight management, MCT powder may benefit cognitive function and physical performance. The liver quickly absorbs and metabolizes MCTs, which can lead to increased ketone production. Ketones have been shown to provide energy to the brain and may help improve mental clarity and focus, which is why taking it can help you stay alert and focused while fishing. 
To use MCT powder on your fishing trip, mix it into your coffee or tea in the morning, or add it to your protein shake or smoothie for a quick and easy breakfast. Mix it into your water or sports drink to stay hydrated and energized throughout the day.
Keep Your Beard Fresh With The Beard Club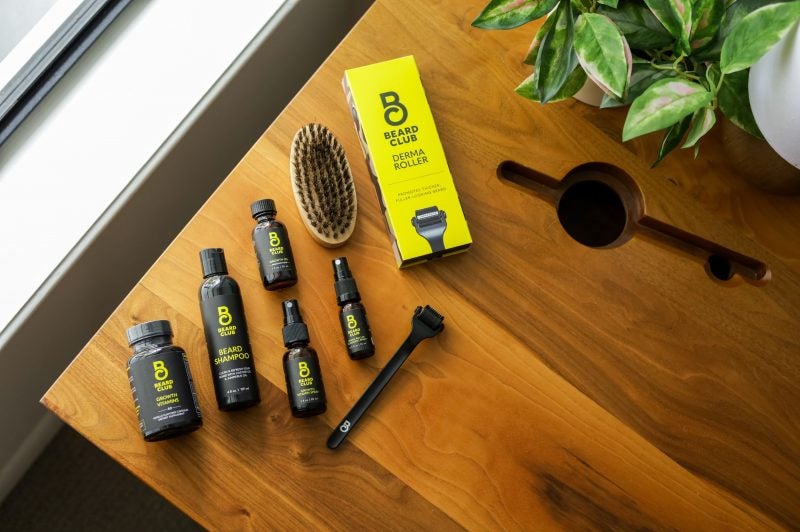 Beard enthusiasts know how important it is to keep it looking and feeling healthy. However, spending time outdoors can be tough on your beard, leaving it dry, brittle, and prone to split ends. That's where beard oil comes in. The Beard Club's beard oil is formulated to address these concerns and keep your beard looking (and feeling) great.
One of the key features is its use of natural and organic ingredients. The oil is made from a blend of carrier oils such as argan and jojoba oil, which provide deep hydration and nourishment for your beard. It also uses essential oils like peppermint, tea tree, and eucalyptus, which have properties to soothe and protect the skin.
The oil comes in a convenient, compact bottle with a dropper, making it easy to apply even when on the go. To use beard oil on your fishing trip, apply a few drops to your beard each morning and evening. Massage it thoroughly, covering your entire beard, from the roots to the tips. You can also use a comb or brush to distribute the oil evenly and style your beard as desired.
Find a Fishing Charter With Captain Experiences
The location makes all the difference when planning a fishing trip since you'll need to go where the fish are swimming. Yes, there will be some waiting periods, but you want to be reeling in fish occasionally. It is a fishing trip, after all. If you need help determining where to fish, you should let the professionals help you out.
Captain Experiences is a company that provides Galveston fishing charters. Galveston is a popular destination for fishing enthusiasts due to its location on the Gulf of Mexico and the variety of fish species you can catch there. They offer a range of charters, including offshore and inshore fishing trips, with experienced guides and top-of-the-line equipment.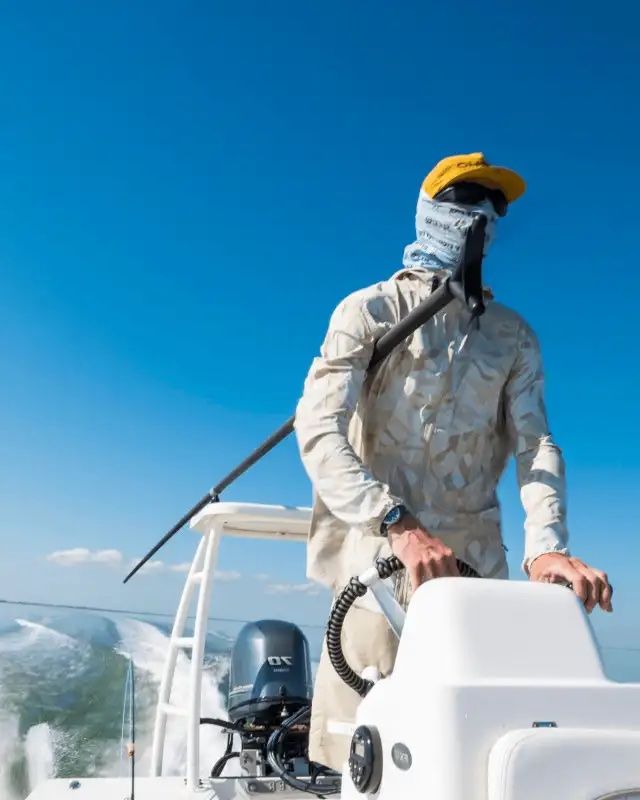 One of the main benefits of booking a fishing charter with Captain Experiences is their guides' expertise. These guides are experienced fishermen who know the best spots for catching different fish species in Galveston. They also know plenty about the local waters and can provide valuable tips to help enhance your trip.
Another benefit to booking with Captain Experiences is the high-quality equipment they provide. Captain Experiences uses top-of-the-line fishing gear, including rods, reels, and tackle, to help you can catch some fish. Guides will also provide all necessary safety equipment, including life jackets and first aid kits, to ensure a safe and enjoyable trip. 
With this experience, you won't need to rack your brain to find the perfect fishing spot (and risk getting it wrong in the process). Leave it to the pros while you and your friends sit back and catch fish to your heart's content.
Soothe Fishing Aches With Sunmed
Fishing can be physically demanding, and many anglers may experience soreness or aches in their muscles or joints, particularly in their arms, shoulders, and back. Standard remedies like ice and painkillers can only help so much. Instead, try a modern wellness approach, like using a CBD cream from Sunmed.
Sunmed's CBD cream is formulated to address these concerns and relieve these areas. One of the main benefits is its use of high-quality, natural ingredients. The cream contains a blend of natural oils, extracts, and full-spectrum CBD oil, meaning the CBD oil is derived from organically grown hemp and is free of THC. This means the cream does not produce any psychoactive effects and is legal in most states.
CBD cream is also designed for easy application and quick absorption into the skin. Its non-greasy formula makes it easy to apply and comfortable to wear throughout the day. SunMed's CBD cream is versatile; you can use it for other physical activity or general muscle soreness. It's a valuable addition for anglers — and a necessity on a fishing trip.
Get Incredible Elbow Support With Incrediwear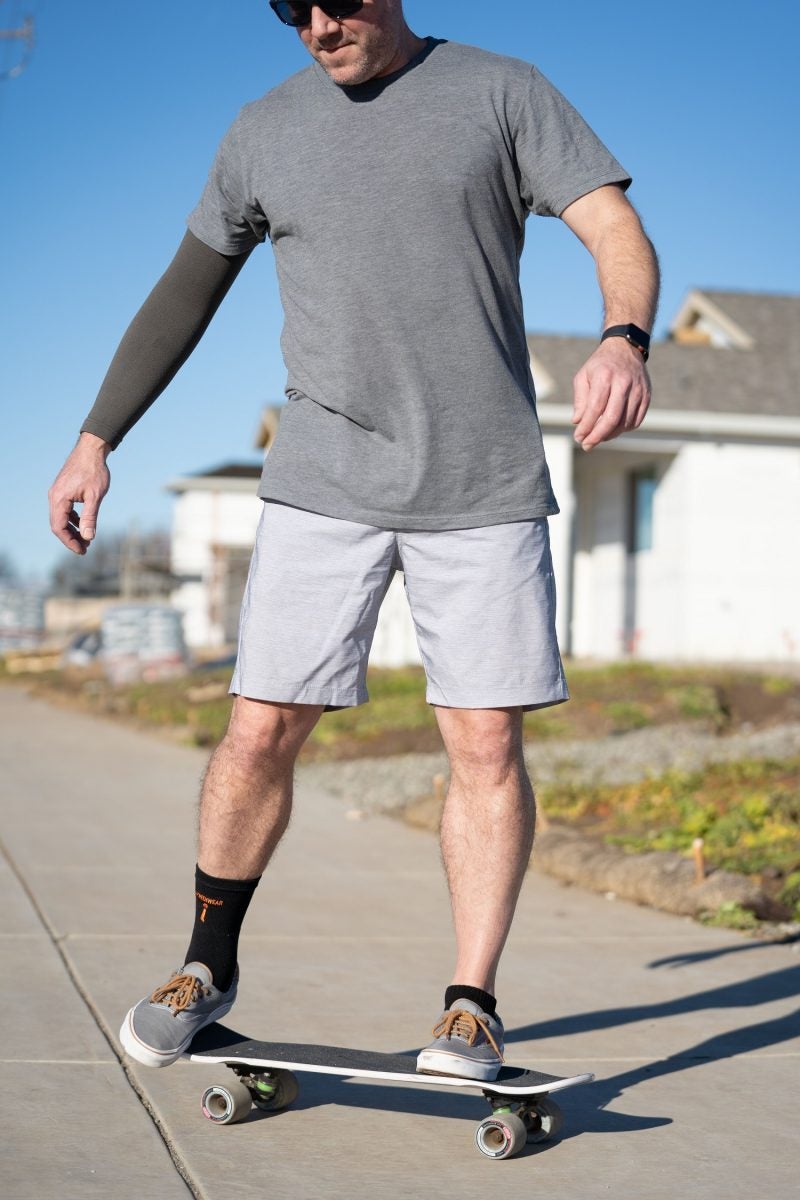 There are plenty of repetitive movements in fishing; tossing the line out, reeling in back in, hooking up the bait, standing, squatting, pulling; you name it. That's demanding on your body, especially your arms. Since you're flexing a lot, your elbows will take the brunt of the force. 
When elbow pain arises, it can make your fishing trip a bit less fun. Rather than suffering through it, invest in elbow sleeve support from Incrediwear. The compression sleeve provides support and pain relief to the elbow joint during fishing or other physical activities. A hefty blend of materials increases circulation, reduces inflammation, and provides joint support.
The Incrediwear elbow sleeve support is also lightweight and comfortable to wear, making it an ideal choice for all-day use during fishing or other physical activities. You can wear it snugly but not too tight and easily adjust it for a custom fit. It's an excellent choice for fishermen who want to provide support and pain relief to their elbow joints during long days of casting and reeling.
Enjoy Catching Fish With Your Boys! 
A guys' fishing trip is an opportunity to bond with friends and experience the great outdoors. Having the right gear and supplies is essential to maximize this experience. From fishing rods and reels to camping equipment and cooking supplies, having everything you need will ensure a comfortable and enjoyable trip. 
Additionally, look at our list and see what other items can enhance your experience. With the proper preparations, a guys' fishing trip can be an unforgettable adventure that strengthens friendships and creates lasting memories.