Supporting LGBTQ+ Founded and Owned Businesses for Pride Month & Year-Round
Let's come together to celebrate the significant contributions of LGBTQ+ founders and business owners and show our unwavering support for their continued success. Across various industries, from small startups to major corporations, there are countless LGBTQ+ entrepreneurs who are pushing boundaries and making waves in their respective fields. Whether it's in clothing, skincare, coffee, or beyond, we're highlighting the best of the best LGBTQ+ owned businesses that offer top-notch products and services. 
Boy Smells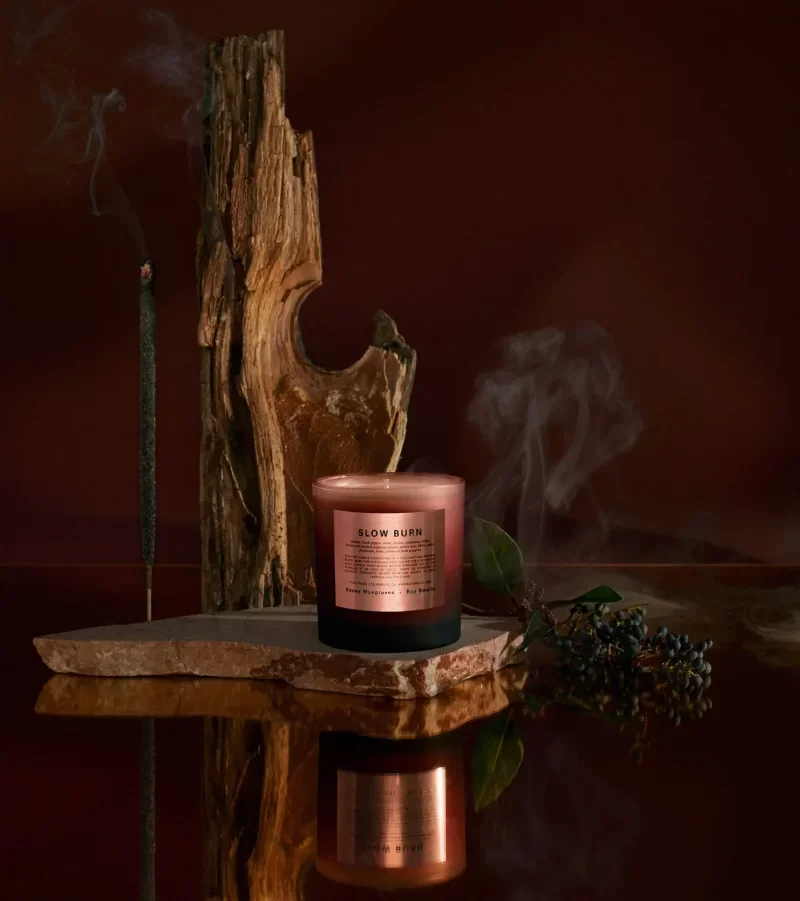 Boy Smells is a Los Angeles-based unisex fragrance and home goods brand founded in 2014 by real-life partners Matthew Herman and David Kien. The brand is renowned for its gender-defying scents that challenge traditional fragrance norms and celebrate inclusivity, diversity, and the LGBTQ+ community. Each product is designed with a focus on quality ingredients, thoughtful design, and the brand's core values of inclusivity and self-expression. The scents and candles are hand-poured in their Los Angeles studio using a mix of all-natural oils and fine fragrances, making them a must-have for anyone who wants to add a touch of luxury and sophistication to their home or personal fragrance collection. With their innovative approach to fragrance and design, Boy Smells has become a trailblazer in the industry, championing diversity and breaking down barriers to self-expression.
Shop now
Trixie Cosmetics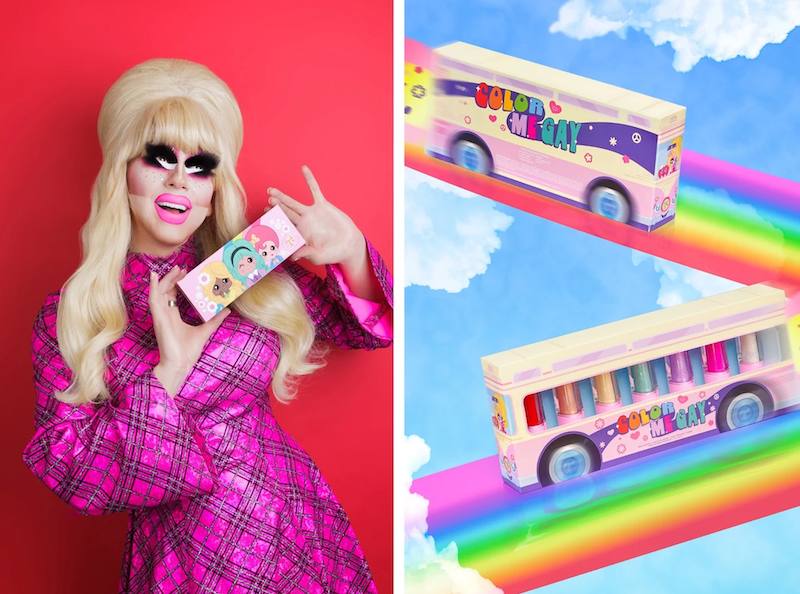 Founded by RuPaul's Drag Race Star Trixie Mattel in 2019, Trixie Cosmetics has gained a following for its unique and colorful makeup products that cater to people of all genders and identities. All of their products are cruelty-free and made with high-quality ingredients that are safe for all skin types. Trixie Cosmetics is committed to inclusivity and creating products that are suitable for everyone.
Shop now
Brandon Blackwood Designs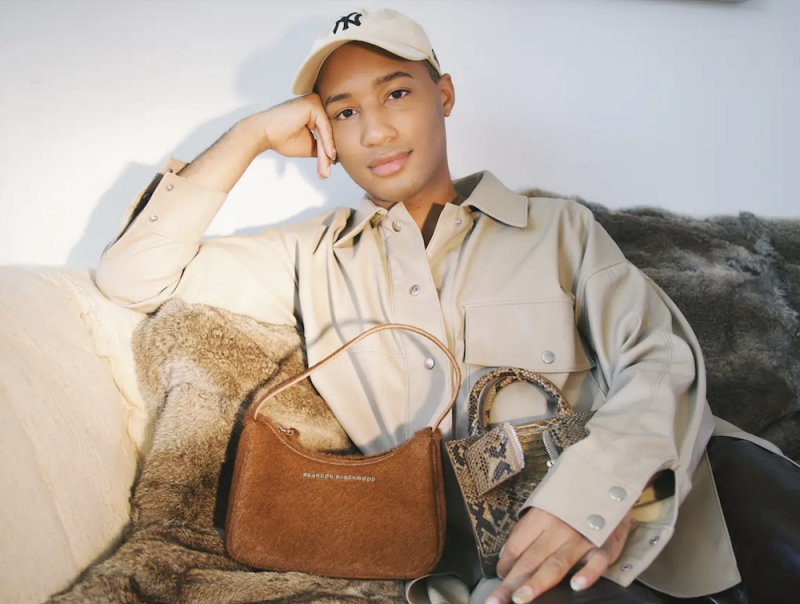 Introducing Brandon Blackwood: Empowering Change with Stylish Statements. In a groundbreaking move in 2020, then-29-year-old Blackwood launched his wildly popular "End Systematic Racism" tote bag, which not only donated a portion of proceeds to the Lawyers Committee for Civil Rights but also sold out within hours, garnering attention from celebrities like Kim Kardashian, Doja Cat, and Jessica Alba. While the original tote is no longer available, Blackwood's collections continue to offer a range of statement-making options, from chic handbags to versatile accessories, all embodying empowerment, inclusivity, and social justice. By supporting Brandon Blackwood's brand, you adorn yourself with fashion-forward creations and contribute to a larger mission, proving that fashion can be a catalyst for change.
Shop now
Explorer Cold Brew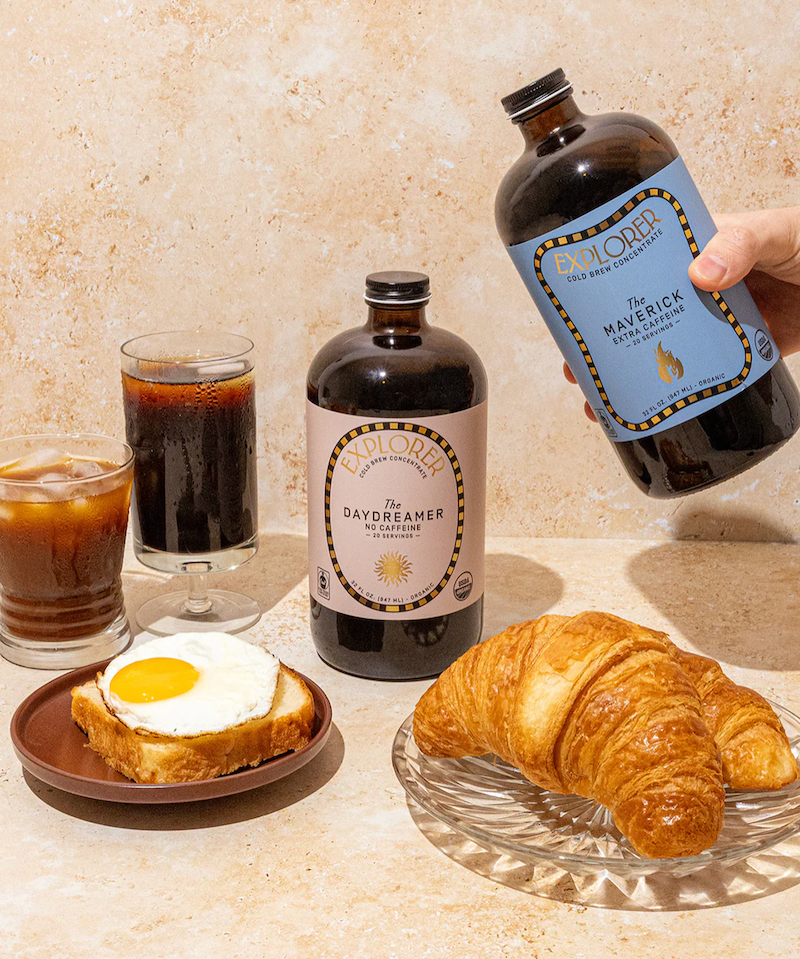 Raise your glass and embark on a coffee journey with a brand that brews with love and inclusivity. Founded by a passionate team of queer individuals, this brand takes pride in crafting exceptional, small-batch cold brews that awaken the senses. With a commitment to quality, flavor, and sustainability, Explorer Cold Brew offers a diverse range of signature blends that cater to every coffee enthusiast's palate. Their coffees are meticulously sourced, roasted, and brewed, resulting in smooth, bold flavors that can be enjoyed on-the-go or savored at home. Beyond their delicious beverages, Explorer Cold Brew actively fosters a sense of community by supporting LGBTQ+ organizations and initiatives. By indulging in Explorer Cold Brew's cold brew creations, you not only satisfy your caffeine cravings but also support a brand that celebrates diversity, passion, and the spirit of exploration.
Shop now
Dew of the Gods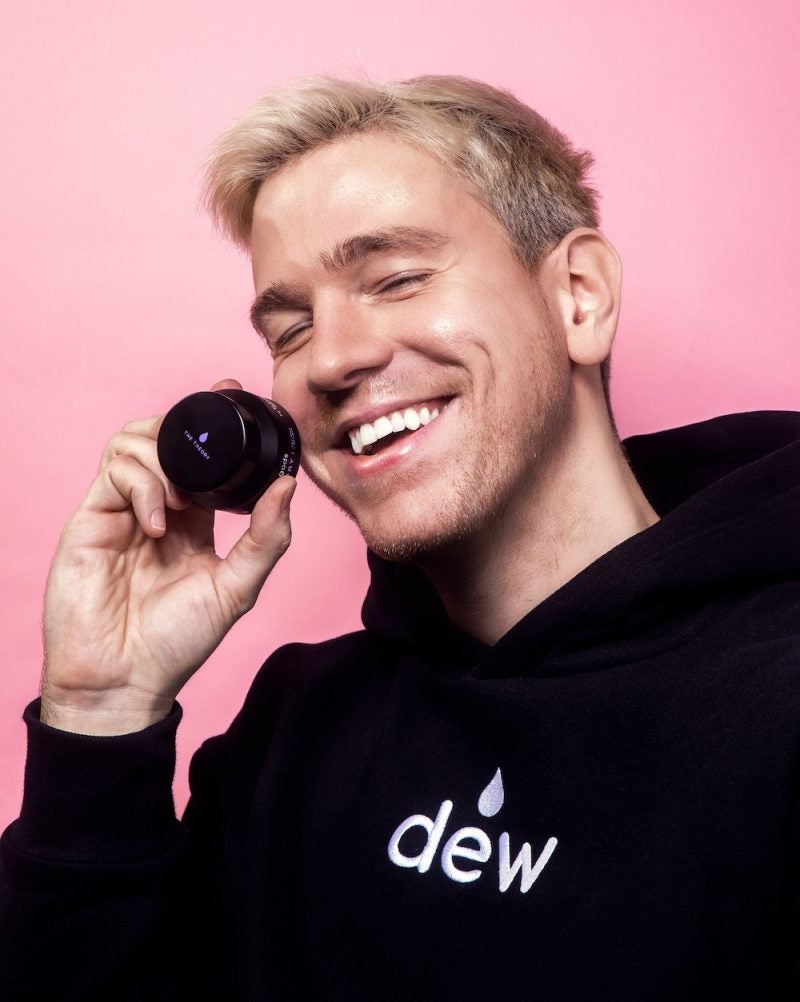 Dew of the Gods founder Ryan Dubs brought a wealth of expertise to his brand after his position as Employee #2 at Kylie Jenner's Kylie Cosmetics. Dew of The Gods takes pride in the fact that the majority of the products are vegan, are never tested on animals, and are packaged with recycled materials. Not to mention, all of the products are blessed by a Buddhist monk. Dew of the Gods is a brand backed by love, creativity, thoughtfulness, inclusivity and other uplifting attributes.
Shop now
For Them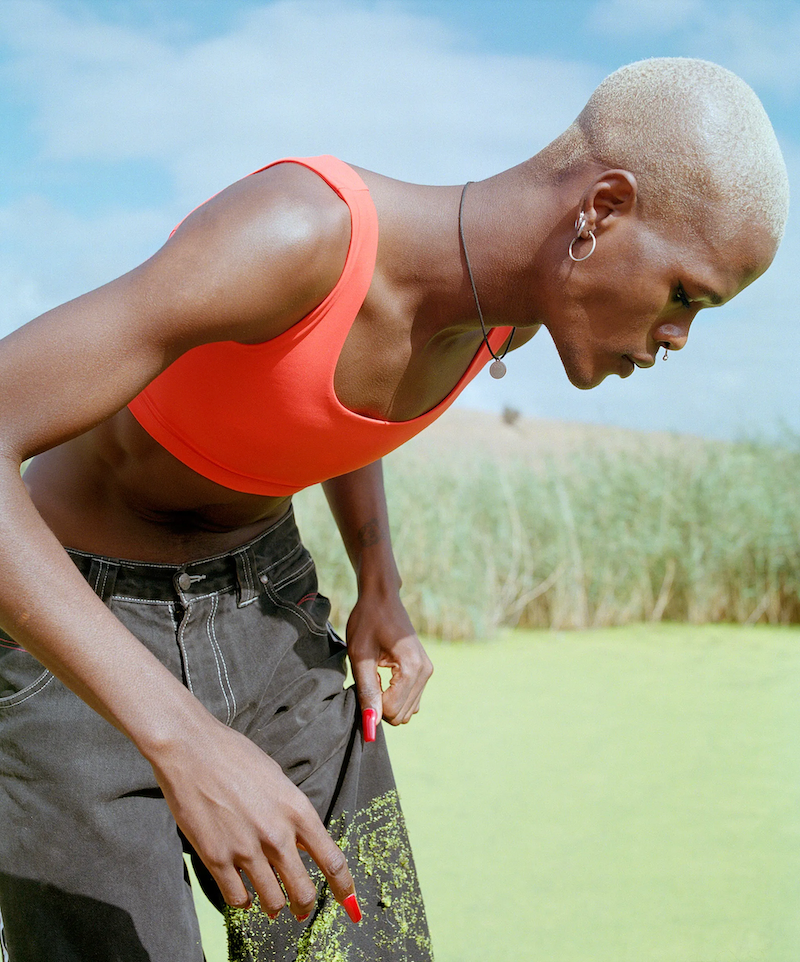 As a non-binary-owned business, For Them seeks to challenge gender norms and promote inclusivity through its designs. The brand's clothing line features unique and eye-catching designs with empowering slogans and messages that celebrate queer identities. By creating a space where all members of the LGBTQ+ community can feel seen and celebrated, For Them is making an important contribution towards creating a more inclusive and accepting world. Their upcoming guide of LGBTQ+ owned businesses further demonstrates their commitment to uplifting and supporting the community in all areas of life.
Shop now
JVN Hair
JVN Hair is a hair care brand founded by Jonathan Van Ness, star of the hit Netflix series "Queer Eye." JVN Hair's product line includes a range of high-quality hair care products that are vegan, cruelty-free, and sustainably sourced. As a queer, non-binary-owned business, JVN Hair's commitment to empowering the LGBTQ+ community is an inspiring example of how individuals can use their platform to make a positive impact.
Shop now
TomboyX
TomboyX, a proud LGBTQ+ owned business, is a revolutionary clothing brand that embraces and empowers individuals of all gender identities. Their designs prioritize comfort, fit, and style, catering to a diverse range of bodies. With a wide range of sizes and styles, including boxer briefs, bralettes, and gender-neutral options, TomboyX allows individuals to express their authentic selves with confidence. Going beyond fashion, TomboyX actively supports LGBTQ+ initiatives and organizations, fostering a sense of community and representation.
Shop now
Peace Out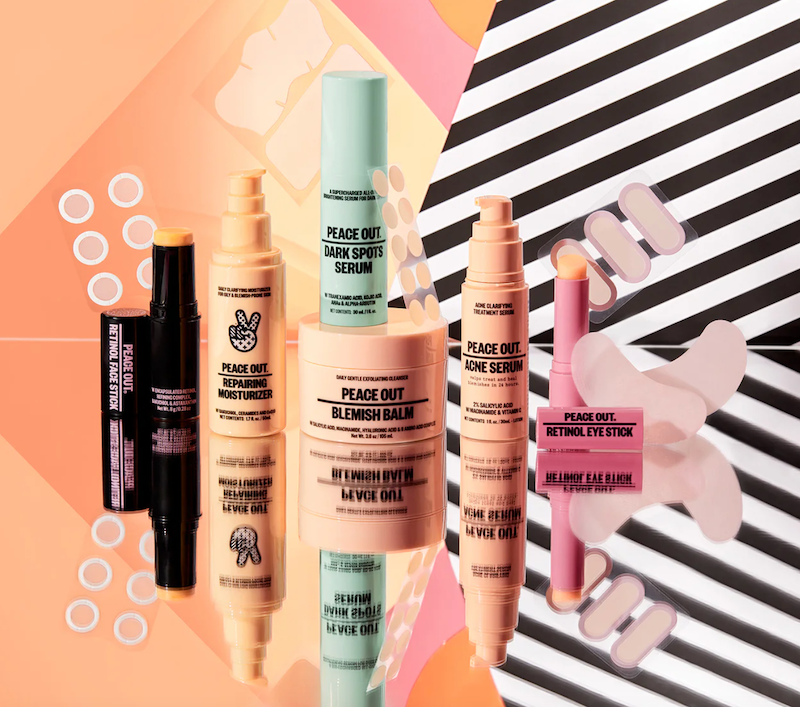 Peace Out Skincare is a beauty brand that aims to provide effective and accessible skincare solutions for all. Their product line includes innovative skincare solutions such as acne patches, dark spot treatments, and exfoliating pads that are gentle and effective for all skin types. As a LGBTQIA+ founded and run brand, Peace Out Skincare is committed to promoting inclusivity and diversity in the beauty industry. Their dedication to empowering individuals to feel confident and beautiful is a testament to the power of self-expression and acceptance.
Shop now
Automic Gold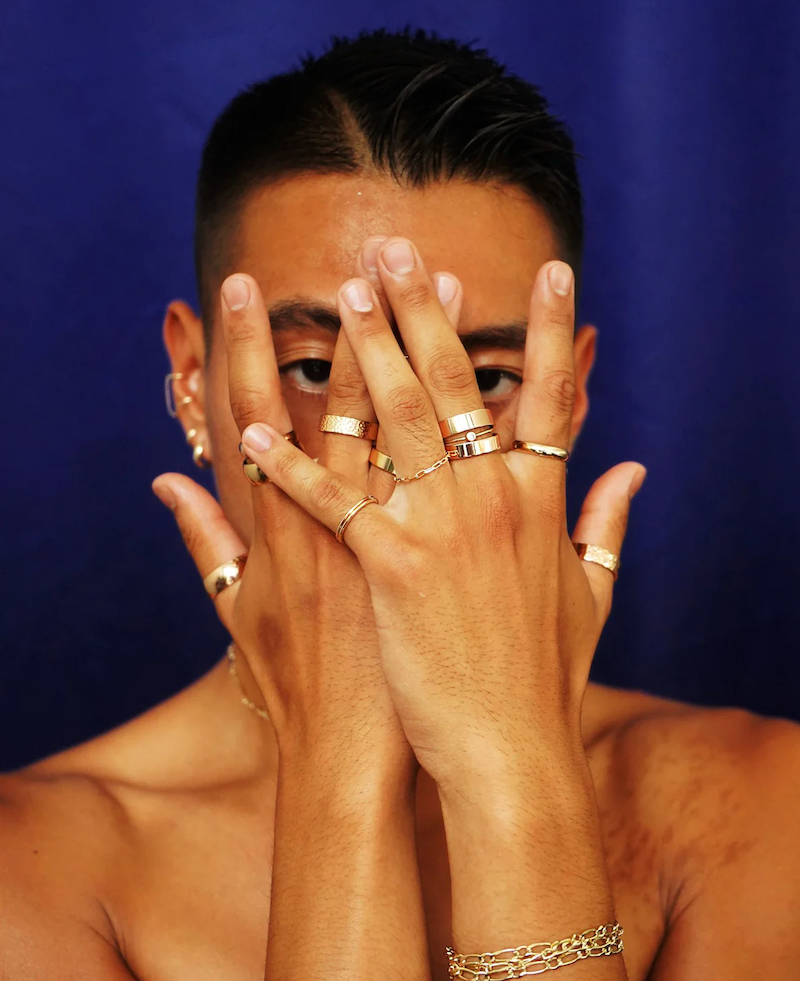 Automic Gold is a jewelry brand that embodies the values of inclusivity, sustainability, and equality. As a queer, trans-owned business, founder AL was inspired to create the brand to provide genderless, size-inclusive, and accessible jewelry that was affordable and for everyone. The company uses locally sourced and reclaimed materials, and everyone in the company is paid equally, promoting a culture of wage equality. By emphasizing the importance of ethical production practices and a commitment to equality, Automic Gold is making a powerful contribution towards creating a more inclusive and sustainable world. Their jewelry pieces are not only beautiful but also a reflection of their values, making them a must-have for anyone who believes in supporting socially conscious businesses.
Shop now
Kirrin Finch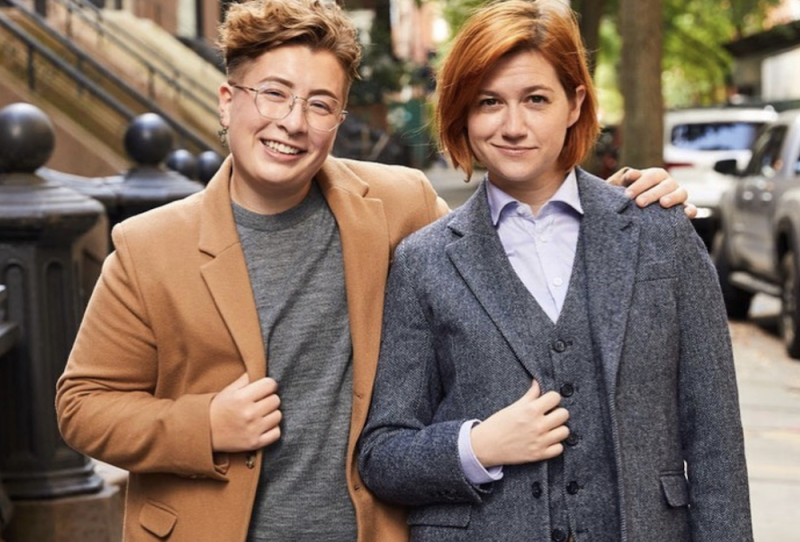 Kirrin Finch is a gender-neutral clothing brand that caters to the LGBTQ+ community and beyond. Co-founded by Laura Moffat and Kelly Sanders Moffat, a dynamic couple, Kirrin Finch was born out of their frustration with the limited options available in traditional womenswear. With a focus on quality, fit, and style, their garments are thoughtfully designed to fit a range of body types, while breaking down gender norms and empowering individuals to express themselves freely. By creating a space where everyone feels seen and celebrated, Kirrin Finch is a shining example of an LGBTQ+ owned business that prioritizes inclusivity and diversity.
Shop now
Queer Candle Co.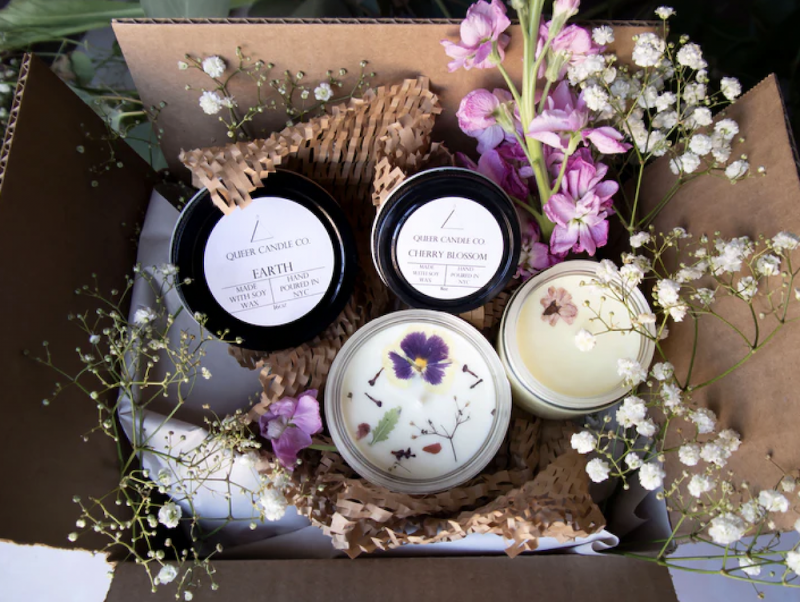 Queer Candle Co., an LGBTQ+ owned business, illuminates spaces with their exquisite handcrafted candles. Founded with a passion for celebrating queer identity and fostering a sense of community, Queer Candle Co. offers a diverse range of thoughtfully curated scents that evoke a sense of comfort, empowerment, and pride. Each candle is meticulously poured with love, using high-quality materials and eco-friendly practices. From vibrant pride-themed collections to unique fragrances inspired by queer experiences, their candles create an ambiance that embraces inclusivity and diversity.
Shop now
Wildfang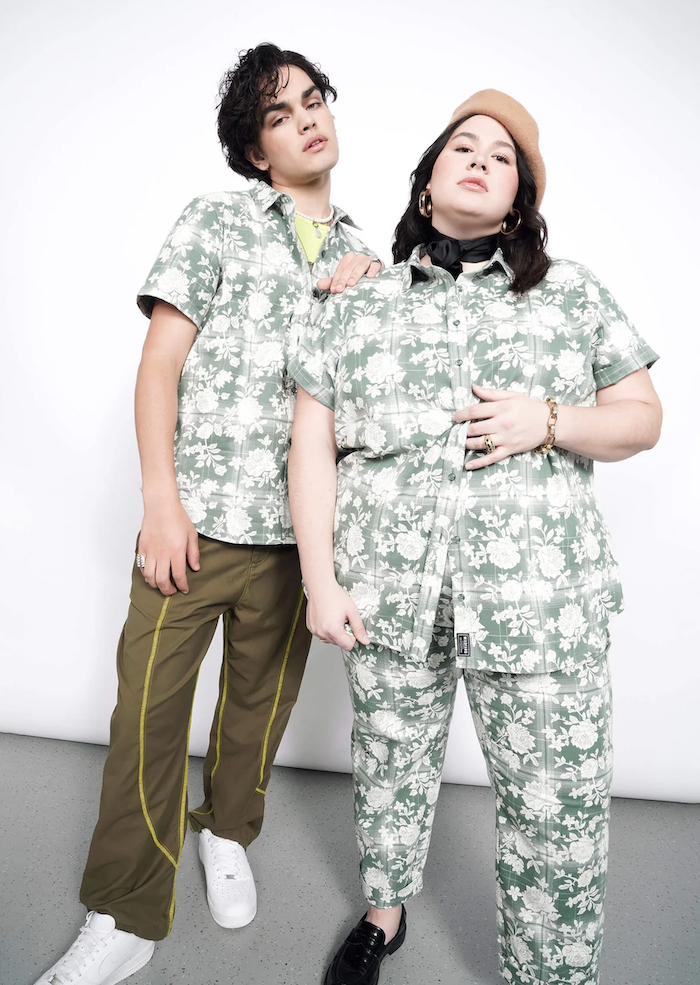 Founded by Emma McIlroy and Julia Parsley, Wildfang is dedicated to providing a diverse and empowering shopping experience for all. With a fusion of tomboy aesthetics and unapologetic attitude, their clothing blurs gender boundaries and celebrates individuality. From tailored suits to statement t-shirts, their designs embody a sense of fearless self-expression and confidence. Beyond fashion, Wildfang actively supports various social justice causes, amplifying marginalized voices and advocating for equality. By embracing Wildfang, you not only embrace a distinct style but also join a community that stands for inclusivity, authenticity, and unbridled self-acceptance.
Shop now
JaxKelly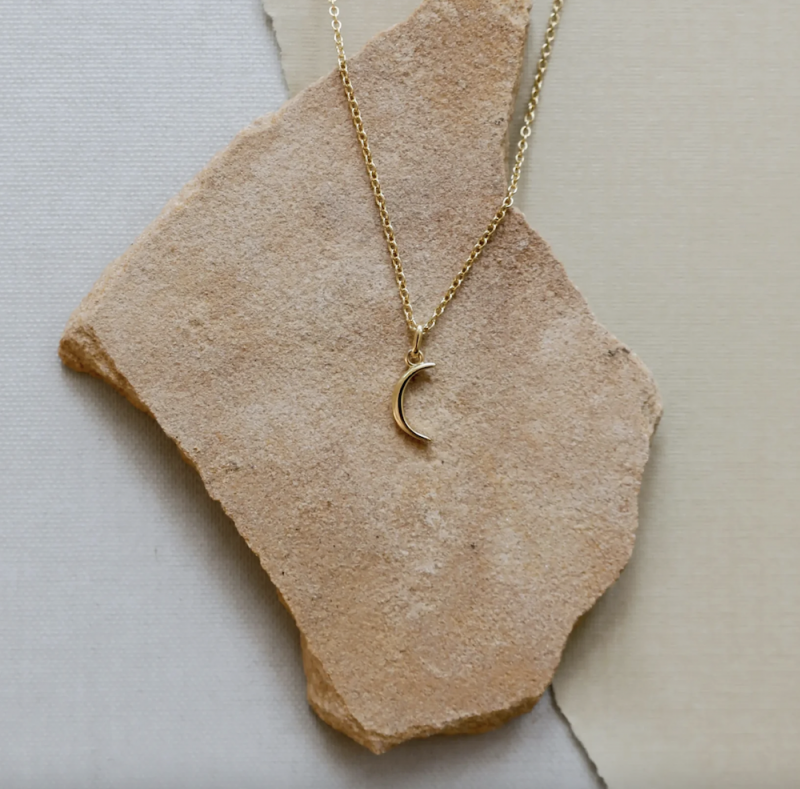 JaxKelly is a jewelry brand that beautifully merges spirituality and style. Founded by Kelly Decker, the brand is known for its unique crystal-infused jewelry pieces that not only add a touch of elegance but also carry healing properties. With a commitment to inclusivity and self-expression, JaxKelly offers a wide range of gender-neutral designs, allowing individuals from all walks of life to find pieces that resonate with their identity. Each creation is meticulously handcrafted with love and intention, making them not just accessories, but meaningful symbols of personal growth and empowerment.
Shop now
The Phluid Project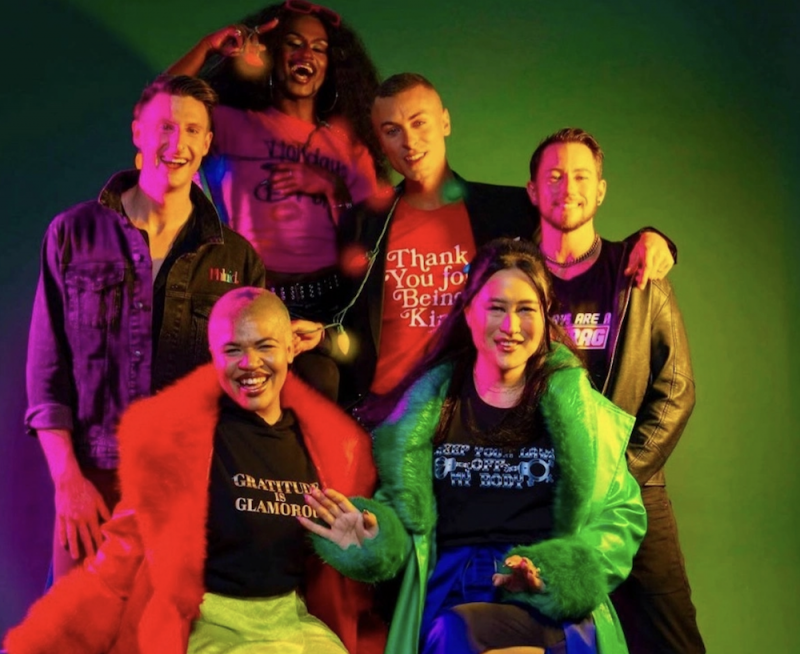 Since its launch in March 2018, the Phluid Project has emerged as a visionary force in the fashion industry, dedicated to amplifying the powerful voice of today's youth. With a firm rejection of binary gender norms, this trailblazing brand fosters an inclusive world where individuals are encouraged to embrace what truly makes them feel good and authentic. At the heart of their mission lies the belief that clothing should be a reflection of one's inner self. By championing self-expression and diversity, the Phluid Project empowers individuals to confidently wear garments that align with their true identity, reshaping the fashion landscape and paving the way towards a more inclusive future.
Shop now