That Father's Day gift of a pair of socks might sound cliche, but you know what – it still is a timeless (and appreciated) stand-by, and in addition to foot apparel, this year we offer amazing suggestions for all types of man, and yes, even gift ideas that will knock Dad's socks off. You'll love our curated collection of electronics, hair removal tools, food & beverage, household items and more. Sorry in advance if we make the decision-making tough, but there's so many things he'll love!
After all, Dad deserves the best!  Check out these Swagger Approved gifts and impress dad for years to come.
Give Him Luxury This Father's Day With Piaget
If you're looking to give your husband or dad a gift that will show him and the world that he is your world, look no further than Piaget Polo Blue Skeleton watch. Set in a steel case, an elegant 42 mm, this watch will let your loved one know that you're thinking about him just as much as he is you. With an understated, sophisticated and modern aura, it will finish and accentuate any outfit. Meant to be sporty, versatile, and ultra-thin, this watch mixes the old with the new. It's sure to finish any modern outfit with old-school charm. Switch the stainless steel band out with a leather band for a more classic take. The sapphire crystal case back will make him feel bathed in luxury. Yet, the well-made design and long last appeal will ensure that he gets a quality item. For the finishing touches, this watch boasts satin-brushed plate and bridges, plates and bridges bevelled, engraved coat of arms, bevelled slots as well as matching grey screws on the plates and bridges.
Every detail has been thought of and caressed over on this watch. This watch fits a modern man, a classic man and a man who is coming to his own. Whatever the stage of their life, this watch is sure to bring out the best in him to help them live every day to the fullest. Bold, elegant, classic, modern- any man will devour this watch. This once-in-a-lifetime purchase will accentuate every moment you're together and bring you closer to the days you are apart. It speaks elegance and whispers modern charm. Don't let too much time pass before grabbing this unique Father's Day Gift!
This Father's Day Give the Gift of L'OR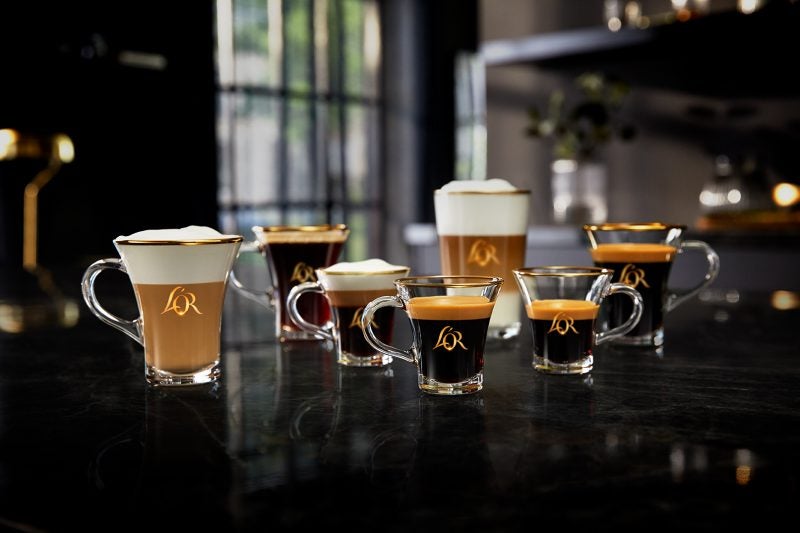 A Masterpiece in Taste for the Espresso Connoisseur
Created in France in 1992, L'OR's ambition has always been to offer the best coffee in the world. Since then, L'OR has seduced senses of the consumers by providing them with intense taste experiences for fantastic coffee moments. In 2010, L'OR Espresso launched- the first espresso capsule compatible with Nespresso®* Original coffee machines.
Today, the unequalled quality of L'OR espresso continues to seduce connoisseurs all over the world.  It is the uniqueness and beauty in our world that inspires our coffee artists to create our delicious L'OR espresso blends. Each cup of L'OR espresso is an opportunity to live in the moment- to follow your senses and indulge in pure bliss.
This Father's Day create the perfect Espresso drink featuring L'OR; delicious options include:
Ristretto -Coming from the Italian for "restrained, tight", a Ristretto is a very short espresso. It is especially appreciated for its body and its aromatic richness.
Espresso – Also known by the name, tight coffee, it is appreciated for its generous smoothness and is made via high-pressure percolation (in Italian, espresso means "extracted by pressure"). L'OR Espresso preserves the essence of each blend in an aluminum capsule specifically packaged to release all of the espresso aromas in the cup.
Lungo – Also known as a long coffee, it is made with twice as much water running through the same amount of coffee as for an espresso. L'OR Espresso Lungos are specifically designed to produce a large cup (110ml) of a long and intense espresso with a perfect consistency.
Explore L'OR Espresso Capsules featuring 8 signature flavors: Papua New Guinea, Colombia, Profondo Lungo, Or Absolu, Estremo Lungo, Ristretto, Onyx and Ristretto Decaffeinato. To purchase, visit https://lorespresso.us or www.amazon.com.
*Trademark used is of a third party, not related to JACOBS DOUWE EGBERTS
The Ultimate Father's Day Gift: MNLY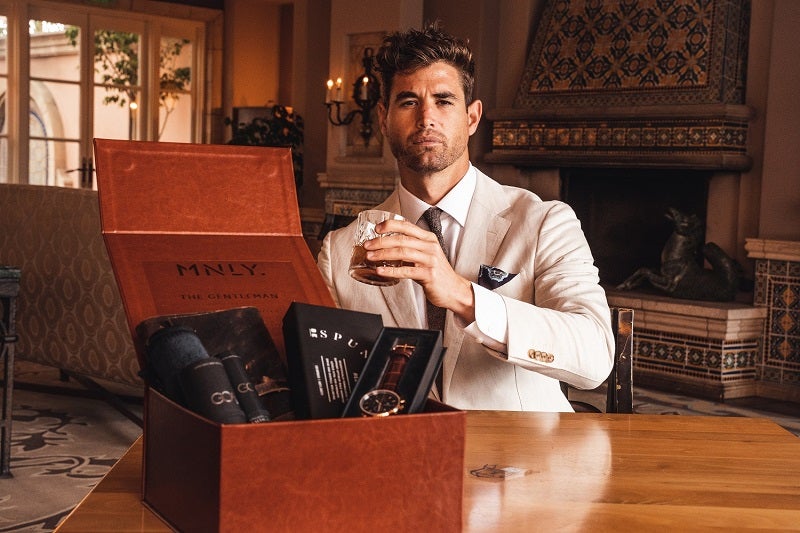 Gentlemen, what could you do with more energy, more clarity, better recovery, higher productivity, class, style and new found tech? These are the questions we asked and answered when creating the MNLY subscription box curations. A curation of the market's best high performance and lifestyle products for men.
A personalised approach to the subscription concept, MNLY has created 4 different box offerings each having a specific demographic and contains 4 to 6 premium full size products that cover everything from grooming, style, productivity, recovery, performance wear and health and wellness.
Men can Choose from one of our 4 box curations valued between $400 and $500!
The CEO
The Gentleman
The Athlete
The Party Boy
The MNLY box is an experience, providing men with the tools and resources to become the ultimate version of themselves and live the ultimate life, choose from one of our 4 box curations. We have trialled and tested 100's of modalities, resources and products. ONLY those that are placed have the MNLY stamp of approval, a stamp consumers can trust, respect and have confidence in that we will deliver a high level subscription service every single drop.
Men are our business. More refined. More confident. More Manly.
ChefSofi's Cheese Cutting Board Set!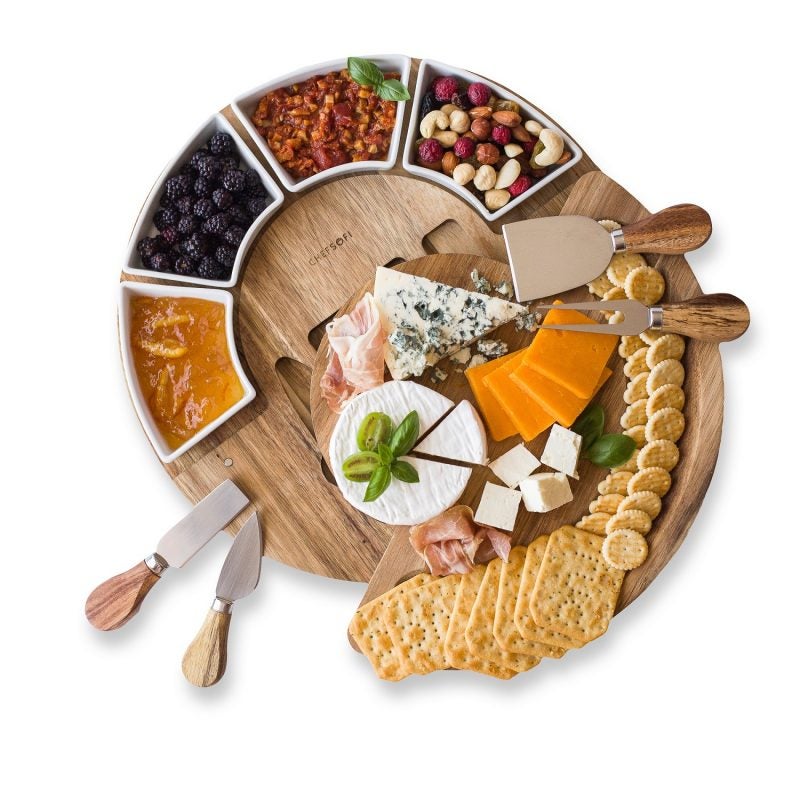 Present your holiday appetizers, snacks and precious cheese collection with ChefSofi's Cheese Cutting Board Set! Our wooden cheese cutting board set lets you organize and flaunt your high-quality cheeses such as brie, blue cheese, cheddar, gouda, goat, and mozzarella cheese. To make things easier for you and your guests, we included a set of 4 ceramic bowls and knives. You can now place more appetizers such as nuts, dried fruits, olives and other complimentary snacks to go along with your soft and hard cheeses.
The knives feature premium stainless-steel blades so you can seamlessly cut and slice any cheese without ruining its original shape. The ergonomically designed wooden handles allow a comfortable grip while using. The cutting board's stylish and fancy build will definitely impress your guests and family. Everything is better with cheese—especially if your attendees are having the best time while making their own cheesy appetizers. ORIGINAL GERMAN DESIGN – Our acacia wood cheese board set is designed and quality-checked in Germany. This COMPLETE set includes 4 bowls and 4 knives to hold and slice all kinds of cheese types and charcuterie.  Your holiday parties won't be the same without it.
ChefSofi Mortar and Pestle Set
Spice up this Holiday season and enjoy flavour with a mortar and pestle! The best mortars are those with a deep round shape that keeps your ingredients from jumping or spilling out. Our 6-inch mortar with 2-cup capacity is sizeable enough for mashing small quantities of herbs and spices. Its pestle is broad with a rounded base so ingredients do not  pop out from under. The mortar has a stable base that comes with a non-skid felt base to keep the granite from marking your countertop. Get the most flavor out of your spices with this simple ancient device, by pounding and crushing the fibers of your herbs, our mortar and pestle set effectively releases the full range of essential oils, flavors, and aroma they contain.
The depth of flavor that emerges in the hand-grinding process is something you won't find if you are prepping your ingredients using a blender, electric grinder, or food  processor. While ancient, our mortar and pestle are tools no modern kitchen should be without. With all the exciting things one can create with this amazing set, it makes a thoughtful gift for homemakers, chefs, foodies, and those who love to prepare their food with herbs and spices. Available in two sizes, 8-inch (5-cup) unpolished heavy granite and 6-inch (2-cup) set available in unpolished and black polished heavy granite.
Keep Your Dad's Sneakers Clean This Father's Day With A Red Moose Sneaker Cleaning Kit
This year for Father's Day, why not give your Dad the gift of style. Shoes can say a lot about a man. With the Red Moose sneaker cleaning kit, you will be able to help your dad ditch the freshly mowed lawn look and sport the dapper look instead.
Every good shoe cleaning kit needs a good brush. With the two separate brushes, your dad will be able to tackle even the toughest grass or bbq sauce stains with ease. The wooden handles of these brushes will not only look great on your dad's workbench but will also help him to grip hard when he is fighting against even the vilest of sneaker stains.
The foaming cleanser is tough on hard stains but delicate enough for any type of fabric from leather to rubber. No matter the type of sneakers your dad owns, this cleaner will be able to help him keep his wardrobe looking new and sleek on a daily basis.
Finally, what sneaker cleaning kit would be complete without a deodorizer? Everyone knows that dads have stinky feet that need to be taken care of as soon as possible. Now, when you go over to dads house to watch the game and he kicks off his shoes, you won't want to leave before the final buzzer.
Live Luxury with ZENEA's Time & Space Meteorite Ula Diver Watch
ZENEA Watches designs Swiss-made timepieces that seamlessly pair contemporary styling with classic design elements. The Time & Space Meteorite Ula Dive watch is constructed of 316L marine grade stainless steel; a Swiss ETA automatic 2824-2 movement, sapphire crystal, ceramic bezel, screw down crown, and has an impressive water resistance rating of 300 metres. The dial is constructed from an actual slice of the 4.5 billion year old Muonionalusta meteorite, which fell in the Northern Sweden area, making this watch unique in its presentation and beauty.
Instagram: @zeneawatches
Supporo Sports Compression Socks 
As the world slowly gets back on its feet, returning to something that resembles everyday normal life, we're all very eager to hit the ground running. But like a marathon runner or any other person doing regular training or exercise, you have to work your way – and your body – to a level or comfort zone where these steps don't feel like deep, intimidating steps.
And since we're talking about feet, there's no better support than sports compression socks, made by Supporo. 
What separates Supporo Sports Compression Socks from other brands is its combination of high-end fabrics with a unique weaving technology that improves circulation in the legs and increases blood flow to the heart. This is incredibly important now since in the summer, the heat causes more water retention in your lower limbs. Wearing these compression socks will greatly help you to offset this, and keep you feeling lighter on your feet. Supporo has been so successful in providing these benefits, that many doctors and pharmacists recommend and prescribe them for patients in need of support.
Whether you need support for standing for long periods at a time, everyday walking or whatever level of exercise, Supporo Sports Compression Socks will decrease that discomfort level, as you take those physical (and life) steps back to that reality you've been dreaming of for months. 
A Toast To Dad With Lyre's
This Father's Day, salute the old man with his new favorite tipple. Not so long ago, desiring a low or no alcohol drink meant compromising on taste. Enter Lyre's – a range of impossibly crafted, non-alcoholic spirits that give you the freedom to drink your drink, your way.
With Lyre's it's up to you – replace some of the alcohol in your drink to make a low alcohol Lyre's or make your classic favorites as a no-alcohol option simply by selecting from the many Lyre's variants in our extensive range. We craft our spirits to taste just like the classics they pay homage to. We source the finest all-natural essences, extracts and distillates from the four corners of the globe.
At the risk of blowing our own bugle, this is quite simply the finest range of non-alcoholic classic spirits the world has ever seen. Pops will love mixing his favorite cocktails in any and all ways he sees fit.
Visit us at Lyres.com to discover recipes and more!
Buy now
Chicago Steak Company – The Ultimate Feast
Dad's love steak and this Chicago Best Seller from Chicago Steak Company makes the perfect Father's Day gift. This premium selection includes an assortment of four of the best cuts like tender Filet Mignon, succulent Boneless Strips, mouthwatering Ribeyes, and flavorful Top Sirloins. These steaks are the same quality that you'll find at 5-star steakhouses – either USDA Prime or upper-1/3 USDA Choice, making them the top 2% of beef worldwide. Each steak is hand-selected and hand-carved, then dry or wet-aged for 4-6 weeks for the most tender, juicy, and flavorful steaks.
Since the founding of the Union Stock Yards in 1865, Chicago has been at the heart of high quality American meats. Honoring that time-old tradition of quality and craft, Chicago Steak Company proudly specializes in Mid-west raised, Premium Angus beef – cut by Chicago butchers with five generations of experience. Whether dad loves the tender bite of Filet Mignon, lean and flavorful Strips and Sirloins, or rich and juicy Ribeyes – he can now savor them all with this perfect gift of:
2 (6oz) Premium Angus Beef Complete Trim Filet Mignons
2 (10oz) Premium Angus Beef Boneless Strips
2 (8oz) Premium Angus Beef Top Sirloins
2 (8oz) Premium Angus Beef Ribeyes.
All steaks are individually wrapped and vacuum sealed – and delivered to dad in a classic black and gold gift box.
Give the Gift of Grooming with MANSCAPED™
Introducing the Ultra Smooth Package, the newest product bundle by MANSCAPED™. This specialized groin shaving system combines a thoughtfully designed tool with unique formulations to help you buff, protect, and smooth your most sensitive areas. From the legends who introduced the electric ball hair trimmer comes a revolutionary three-piece shaving kit that will keep your downstairs feeling smooth and fresh.
First, apply the Crop Exfoliator™, a gentle scrub infused with ingredients that can soothe and clear the skin. It can even help reduce the risk of ingrown hairs in your most delicate places. Second, use the Crop Gel™. This unique shaving gel, designed specifically for the groin, is clear so you can see where you're shaving. With four essential oils to help moisturize and protect your skin, it's like a spa treatment every time you shave. Third, it's time to get to work.
The Crop Shaver™, designed for shaving the groin area with confidence, features three precision blades, extra-wide lubricating strips, and a pivoting head for the ultimate groin grooming experience. All of these products are vegan, cruelty-free, and sulfate-free, so you know your manhood is in good hands!
Save 20% off + free shipping by going to manscaped.com/swagger. It's time to get up close and personal with the best tools for the job with the Ultra Smooth Package from MANSCAPED.
Dad's New Favorite Brews (from Athletic Brewing Co.)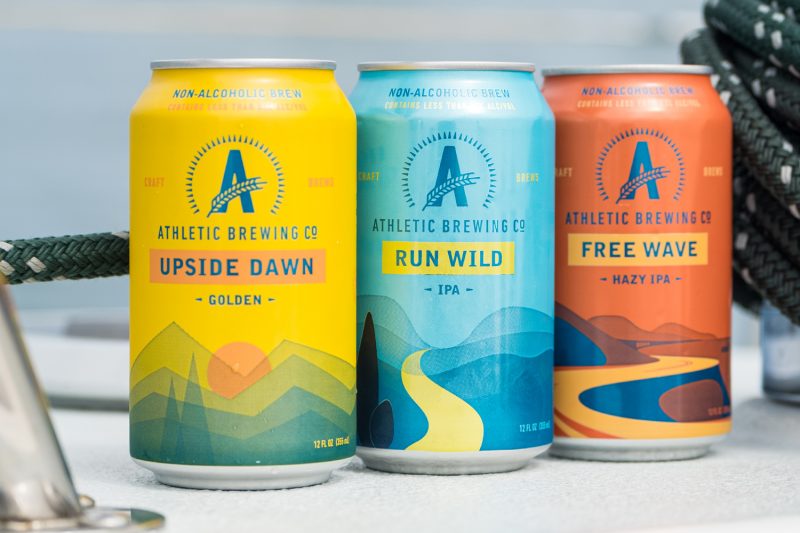 This Father's Day, introduce Dad to his new favorite beer. Spoiler alert: it's non-alcoholic.
Since 2017, Athletic Brewing Company has been making craft non-alcoholic beer that provides as much flavor and enjoyment as the best alcoholic beers in the world. Behind every great-tasting craft brew they make is a unique process that preserves flavor while eliminating alcohol. And with low calories and no chance of a hangover, Dad can enjoy them anytime, anywhere and still be healthy, active and at his best.
Their custom breweries in Connecticut and California have created a lineup of styles loaded with accolades – against non-alcoholic and full-strength beers alike – including the 2020 World Beer Award Gold medal for their flagship IPA: Run Wild. To top it all off, as part of the Athletic Brewing "Two for the Trails" initiative, 2% of all sales are donated to causes and organizations that support healthy, outdoor, active living. So you, and Dad, can feel great about drinking them even long after you're done.
No matter how you're spending this Father's Day, give a toast to the guy we're all celebrating – Dad – with an ice cold six-pack of his next favorite beer from Athletic Brewing Company. Then maybe buy a few more cases for yourself. After all, summer's long, there are BBQ's to be had, and there's no better refreshment than great-tasting beer that keeps your head clear.
Enjoy 10% Off
Proud Grill Connect it Magnetic BBQ Tool Set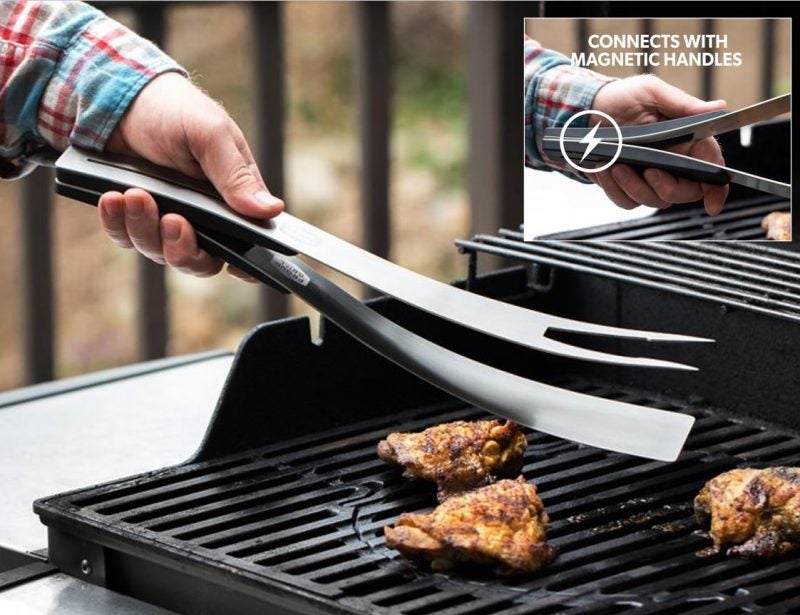 If he loves the art of grilling, then it's time to gift the Proud Grill Connect it Magnetic BBQ Tool Set this Father's Day.  These sleek BBQ utensils will certainly up his grill game a few notches. Not only will he love the elegant contemporary design but this premium two-piece stainless steel set connects with innovative magnetic handles in up to four configurations!
The 2-piece Set includes a Spatula and Fork but can connect for use as Tongs, and a Server. They can be elegantly combined for slim storage one on top of each other and you can also magnetically hang them from your gas grill, smoker or ceramic grill side shelf. The Proud Grill Connect it BBQ Tool Set will certainly impress with its high-quality stainless steel, beautiful design and innovative handle system. So make a special connection with Dad this Father's Day by gifting the Connect it BBQ Tool Set from the Proud Grill Company.
Buy now
Keep Dad's Phone full of power with AUKEY then you can talk to him anytime.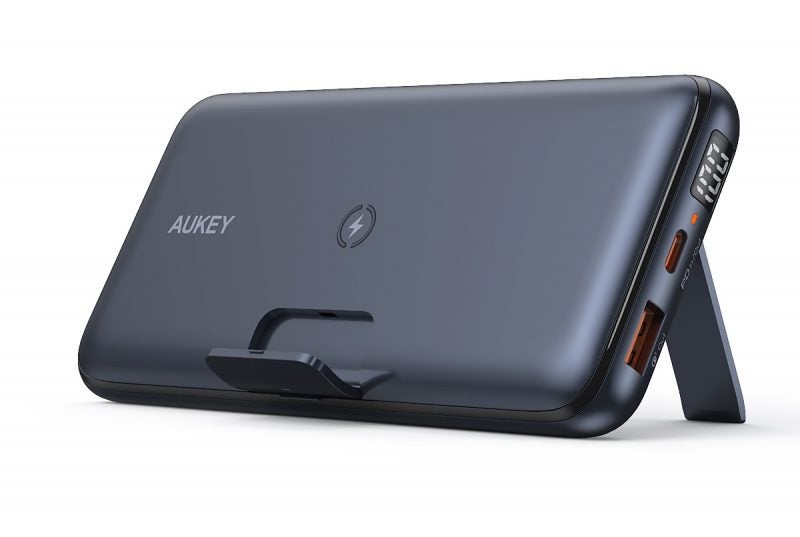 A gift that helps dad to explore more fun of using a phone is always welcomed, and that is AUKEY Basix Pro Wireless Power Bank 20000mAh.
Wireless Charging Stand: Conveniently charge your Qi-compatible devices at up to 10W without connecting a cable (supports 5W, 7.5W, and 10W wireless output levels). The foldable stand provides stable hands-free phone viewing.
Dual Fast Charging Output: Power Delivery 3.0 output and Quick Charge 3.0 output combine to deliver an optimized charge to your devices at up to 18W. Fast charge your iPhone 11 Pro Max up to 50% in 30 minutes.
High Capacity: The massive 20, 000mAh capacity can charge more than 5 times for iPhone XS, almost 5 full times for Samsung Galaxy S10, more than 4 times for iPhone 11, and over 2.5 times for iPad mini 5.
Handy LED Indicators: The LED battery level indicator shows the remaining battery level at a glance. A dedicated wireless charging indicator ensures correct wireless charging and shows when wireless fast charging is active.
Buy now
This Father's Day, let's help dad look and feel his best with the new Schick® Hydro Stubble Eraser™!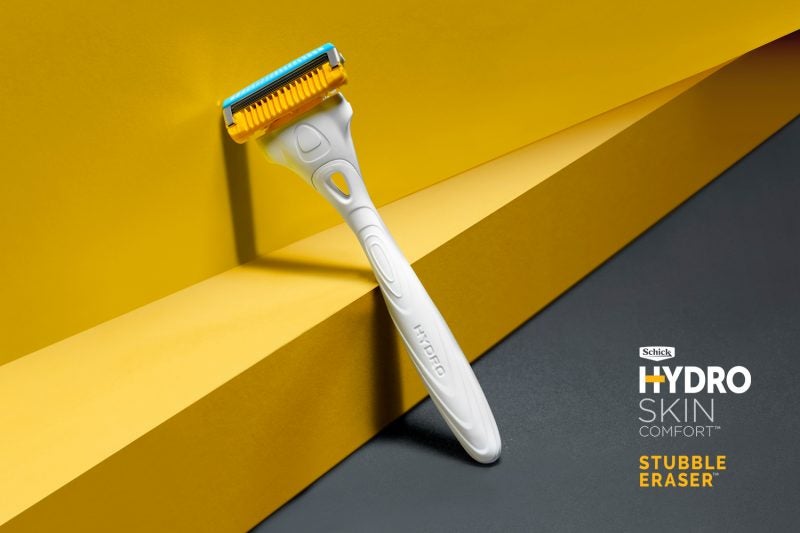 There are razors and there are game changers. The revolutionary NEW! Schick® Hydro® Skin ComfortTM Stubble EraserTM is the razor men have been dreaming of – making uncomfortable shaving of stubble a thing of the past.
According to Schick's survey results, 73% of men feel that, even during COVID, keeping up with facial grooming gives them a sense of control and confidence.
With the Schick® Hydro Stubble Eraser™, men can comfortably shave up to 7 days of stubble with less tugging and pulling. It features a unique stubble comb with grooved edges to help align hair, allowing it to pass through to reach the blade for a close, comfortable shave.
Featuring cushioning gel pools with green tea that helps leave skin feeling soothed and refreshed, the Schick® Hydro Stubble Eraser™ has three layers of comfort coating on each blade, and an easy rinse design that enables 25% increased water flow to allow for better rinsing.
Plus, for a limited time, you have a chance can win $7,000 by entering the Schick Hydro Lucky 7s contest with the purchase of any Schick Hydro product, with $1 Million available to be won! Check it out: https://www.schickhydrolucky7s.ca/en/
Buy now
LITTLE TALK DECK
LittleTalk is designed to give parents/adults a tool to cultivate meaningful conversations with the children in their lives. These questions are designed from the adult's perspective (meaning the adults are reading them to the kids) but they can be flipped and the adult can share their answer too. The questions range from funny and random to introspective and deep. There are also questions that will help spark conversations around healthy habits that children should learn. Example: "What's one thing you can do today to create a better tomorrow?" LittleTalk is a fun and fruitful way to get to know each other (adult and child) while also creating opportunities for adults to pour meaningful guidance into the child's life.
The Little Talk Deck contains 150 questions to spark thoughtful, revealing and fun conversations with children. Split into six categories, use these prompts to talk together, impart life lessons and understand how your little one ticks. This deck was designed to connect with your kids and create quality family time, encourage self – expression, inspire personal development from a young age, and cultivate self-acceptance and self-trust and help children feel seen and heard.
Buy now
BASELYNX™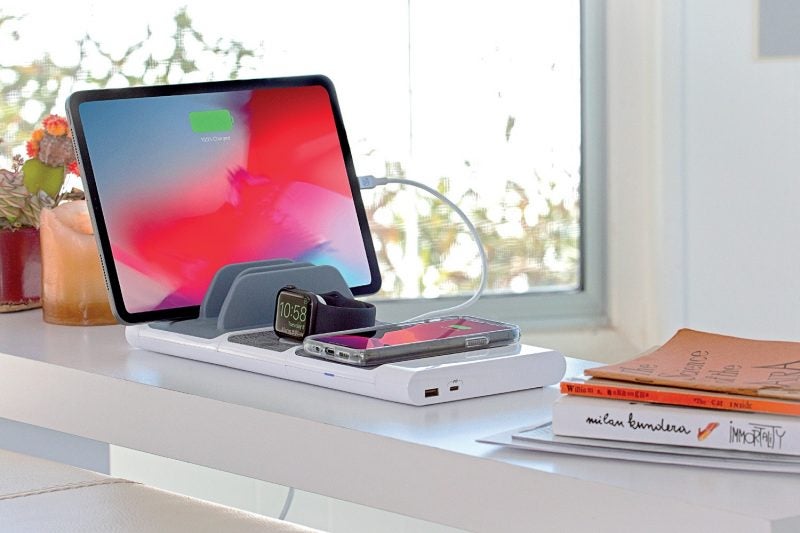 Modular Charging System
BaseLynx helps you to  organize, display and quickly charge all of your devices, including: smartphones, Apple® Watches,  AirPod cases, tablets, portable gaming systems and more. The unique design of BaseLynx allows each module to be used alone, or linked together. Once the modules are connected to each other your BaseLynx system is powered by just one power cable, so you eliminate the mess of tangled cables and use only one power outlet.
The Qi-certified wireless Charging Pad will quickly and safely charge all Qi-enabled phones including iPhones (8 and later), Samsung Galaxy (9 and later) and the  Wireless Charging Case for Apple AirPods
The watch charger is designed exclusively for Apple Watches and features a built-in genuine MFi-certified Apple Magnetic Charger that works with all Apple Watch models. The charger can be used flat – just lay your Watch down with the band open. Or, flip up the charging element and place your Watch on its side where it will charge and display in Nightstand Mode.
The Vert has three charging ports: one 18W USB-C Power Delivery, and two 12W USB-A. You can use your own charging cables, or we recommend our 1ft. braided Power Delivery-compatible cables available in USB-C to Lightning® and USB-A to Lightning. Power Delivery charges your devices up to 3X faster and will fast charge an iPhone up to 50% in 30 minutes.
You can add two additional charging ports to your BaseLynx system with a Powered EndCap that has one 18W USB-C Power Delivery, and one 12W USB-A port.
Available on Scosche.com in black or white colorways, BaseLynx is the perfect gift for dad's office, nightstand, garage and more!
Buy now
Rhythm+™ 2.0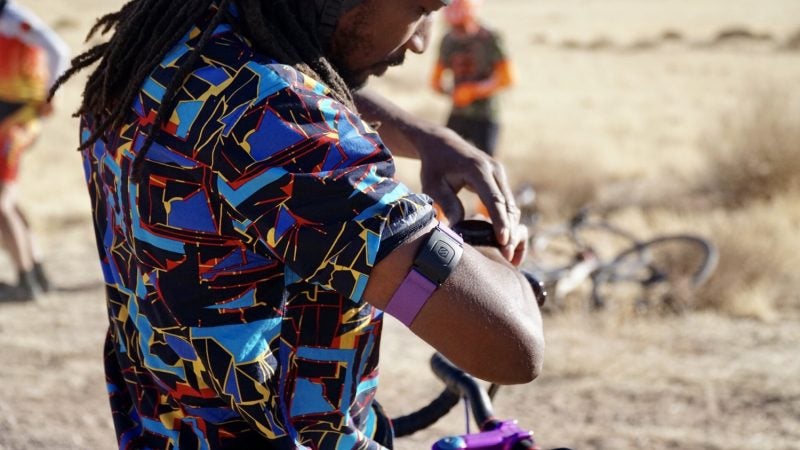 Waterproof Armband Heart Rate Monitor
This waterproof armband heart rate health and fitness device is highly accurate, packed with useful features and very comfortable to wear. Now your dad can ditch those uncomfortable chest strap devices and work out longer, in more places and in maximum comfort. Highly adaptable and convenient, the Rhythm+2.0 works with smartphones, smartwatches, and fitness equipment and has a 100ft. wireless range. It works with more than 200 popular fitness apps and its dual-mode radio transmits to ANT+ and Bluetooth® devices.
The patented optical sensor technology in the Rhythm+2.0 utilizes both green and yellow LEDs to measure blood flow for a highly accurate reading with all skin tones. A built-in accelerometer further assists in providing hyper-accurate measurement. Waterproof, dustproof and equipped with 24-hour battery life, dad can easily track his exercise, recovery and rest and his progress over time.
Shop Rhythm+2.0 and accessories on Scosche.com and tell your dad to "Stop Licking Your Chest Strap!"
Buy now
Southern Scholar Will Keep Dad Looking Chic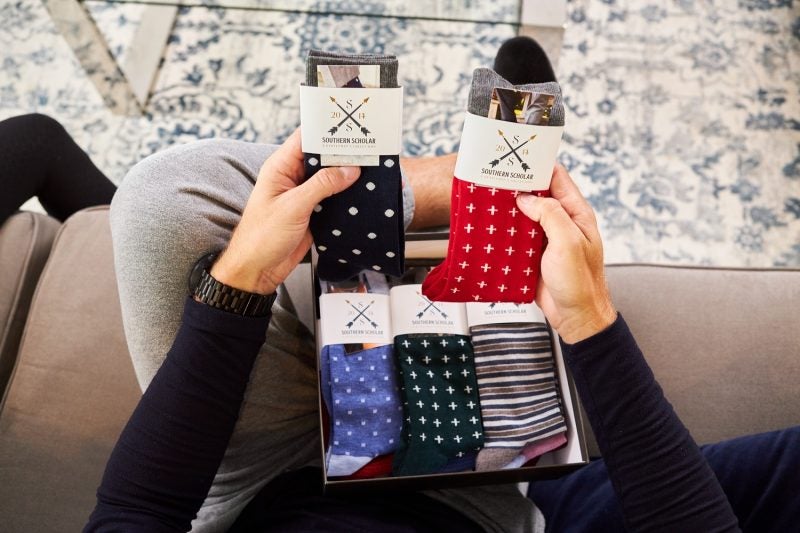 Built on superior quality, fit, and comfort, Southern Scholar uses their one-of-a-kind Signature Material Blend and 200 needle count knitting gauge to create a dress sock that is engineered to stay up on men's legs while providing durability and comfort. With timeless designs, the monthly Southern Scholar sock subscription provides him with an exclusive and seasonally designed "Sock of the Month."
Recommended for men's sizes 9-14, its antimicrobial, moisture-wicking, and breathable properties make it the perfect sock for everything from the golf course to the office and the commute in between. Each pair comes with a 100% satisfaction guarantee as well as their Signature Style Card, which provides men with head-to-toe styling suggestions for both the office and more casual wear.
The reviews speak for themselves: Southern Scholar has more than 97% five-star ratings across 1,800 reviews. Available in monthly, six month, and annual subscriptions, Southern Scholar helps dad exude confident confidence from the feet up – and he'll have you to thank for it.
Buy now
A Father's Day Gift from Epson that Dad Can Use for Work or Leisure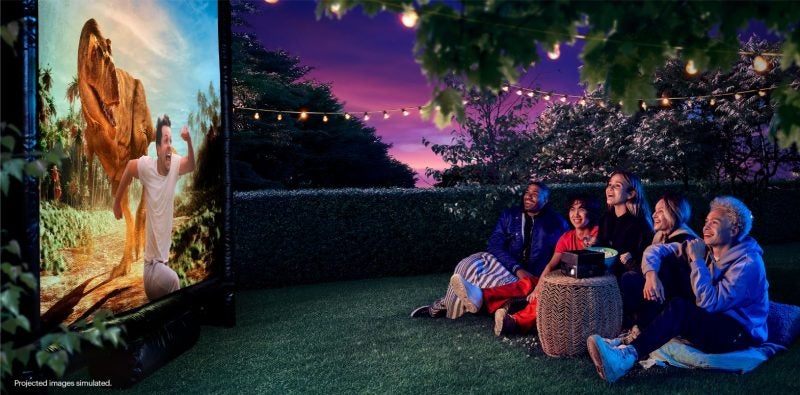 Father's Day is right around the corner, and that means Dad might be wanting one of the latest gadgets. But what's something new, useful, and unique? The Epson EpiqVision Mini EF12 Smart Streaming Laser Projector is a streaming projector that Dad can use to enjoy his favorite shows or use to display presentations at the office. The Epson EpiqVision is portable and lets Dad stream his favorite content in any room, or even the backyard. The EpiqVision does not even need to have a screen to work. Just power up the projector at any surface within 150". Thanks to Epson's MicroLaser Array Technology, Dad can enjoy stunning picture quality on the go, whether it's the latest finance charts for his weekly meeting, or watching high-definition explosions on the big screen on his day off.
The Epson EpiqVision also has an amazing speaker system that can enable Dad to enjoy the full range of sound that his streaming content has to offer. The speakers are composed of Yamaha drivers and Yamaha's AudioEngine DSP technology in a custom-designed 3D sound frame. Developed by Yamaha only for the Epson EpiqVision, the speakers deliver a sound experience unlike any other projector, even rivaling dedicated sound equipment. Whether watching the latest action movie or sports game, he will never have to miss out on any of the action or dialogue.
The Epson EpiqVision easily connects with streaming services such as Youtube and Hulu, and even comes with built-in Android TV. All these features come in a sleek, compact design that is elegant and portable. If Dad loves streaming content, he will love the Epson EpiqVision Mini EF12 Smart Streaming Laser Projector experience!
Buy now
Keep Dad's Cup Full 

With The

 Zojirushi Tumbler
Get Dad what he really wants for Father's Day this year: a Zojirushi Stainless Steel Vacuum Insulated Tumbler. This is the gift that will keep giving all year round. Think about how easy it will be for him to have such a sturdy, well-made tumbler to hold his hot or cold beverages to take everywhere with him!
With the Zojirushi Stainless Steel Tumbler, beverages can stay as hot as 180 degrees for one hour and as cold as 45 degrees for one hour. The tumbler is vacuum insulated so that no matter what drink he puts inside it won't make his hands hot or cold. This fantastic tumbler can hold 15 ounces of Dad's favorite drink and comes in four different colors: blue gray, white, navy and coral pink. If tea is Dad's favorite drink, the Zojirushi Stainless Steel Tumbler comes with a stainless steel removable tea leaf mesh strainer for steeping right in the cup! With the stainless steel removable tea leaf mesh strainer, Dad won't have to worry about making tea in a normal mug and then transferring it when he wants to leave because it is a one cup wonder. Less mess to clean up, and easier for Dad.
This tumbler is perfect for coffee, tea, smoothies, beer and much more! Dad will surely know who his favorite child is this year when he receives the gift of the Vacuum Insulated Stainless Steel Zojirushi Tumbler. Happy Father's Day!
Buy now
Give Dad The Gift of ZEUS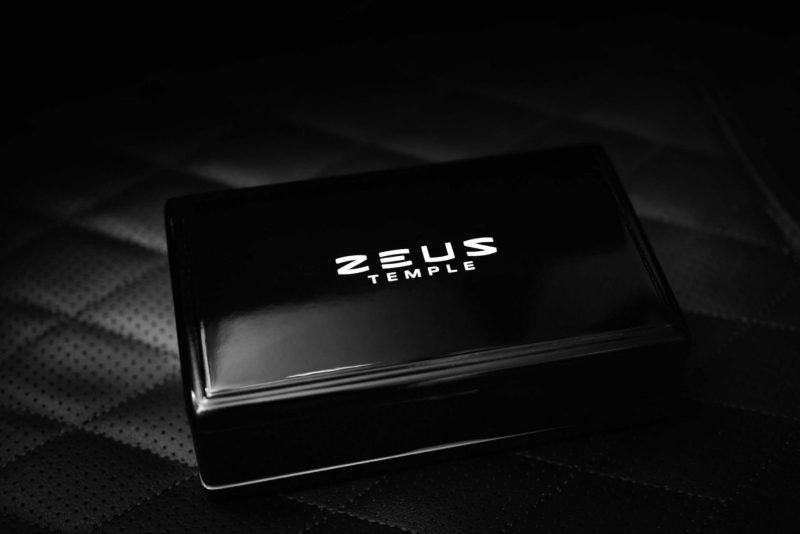 The Swagger Dad loves luxury and the finer things in life. This Father's Day, give Dad the gift of the ZEUS Temple, a beautifully crafted wooden de-humidor box. Not only does the ZEUS Temple provide moisture to your herb, but it acts as a sleek storage box with a black gloss finish. Made of 100% high quality Mahogany wood, this premium crafted de-humidor box has three parts which make up to two compartments and is sealed with 20 top-grade double strength magnets for perfect closure. Dad can even use the ZEUS Temple with his portable vaporizer and add an extra point to battery life! This high quality product comes in a soft drawstring bag so dad can keep it safe on the go!
Want to pair a nice additional ZEUS gift to pair with it? To give Dad extra Swag, add the ZEUS Bolt XL. This premium quality grinder is made from Aircraft Grade Anodized Aluminum and features diamond cut teeth to provide premium shredding power. Standing 5.7cm tall and 7cm wide, this ulta sleek grinder is easy to clean and calibrated for vaporization. The perfect addition to the ZEUS Temple! Dad, the connoisseur, will enjoy his ZEUS products for years to come!
Buy now
Grado Labs – PS2000e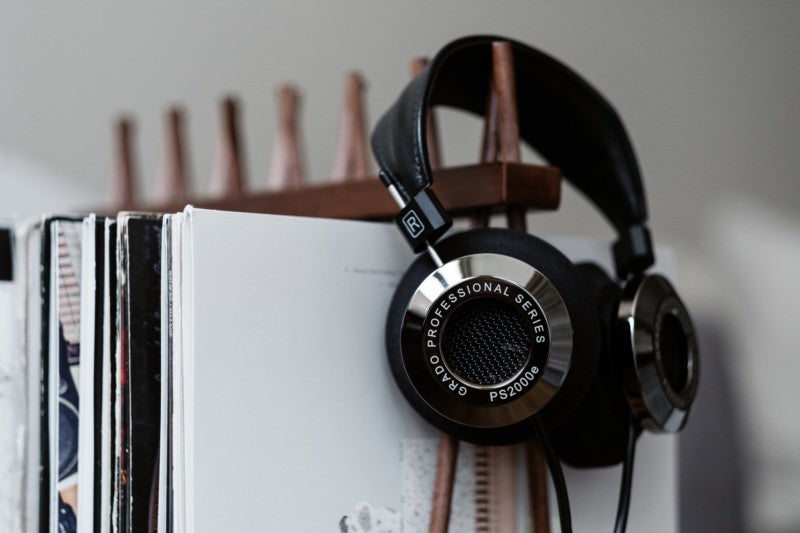 Metal meets maple in Grado Labs Professional series PS200e headphones. Simply the best headphones they have ever developed, the maple wood sound chamber mixes with the elegant metal exterior for a totally unique sound that will please all dads. With over six decades of audio experience, Grado Labs has got it right.
The secret to the unparalleled sound quality is in the pairing of the maple wood and metal alloy. This combination eliminates ringing and other unwanted sound distortions. These headphones are truly a feat of engineering. And they look great too. The PS2000e retains the world famous Grado sound and takes it to the next level of refinement. The speaker chassis, wire, voice coil, and magnets are made of the highest grade materials. The diaphragm geometry was redesigned to more accurately convey the signal into music. The front cap and grill were developed for the new driver resulting in minimized diffractions of the signal emitting from the diaphragm. Mounted in proprietary hybrid housing, the driver is given the best support eliminating distortion and resonance. Brilliantly, only the actual signal comes through. A perfect present for a wonderful father this Father's Day.
Buy Now