Because feeling exceptionally beautiful in your skin is in!
It's everyone's favourite season; summer, and we already know our Swagger readers have enough pride to look their best all year round. So how does one look fiery fine when it's fiery hot outside? Start here with the SWAGGER Summer Grooming Essentials for him & her!
Whether you're are looking for high performance skincare, sun protection, haircare or grooming, SWAGGER has you covered.
Luna Grooming Co.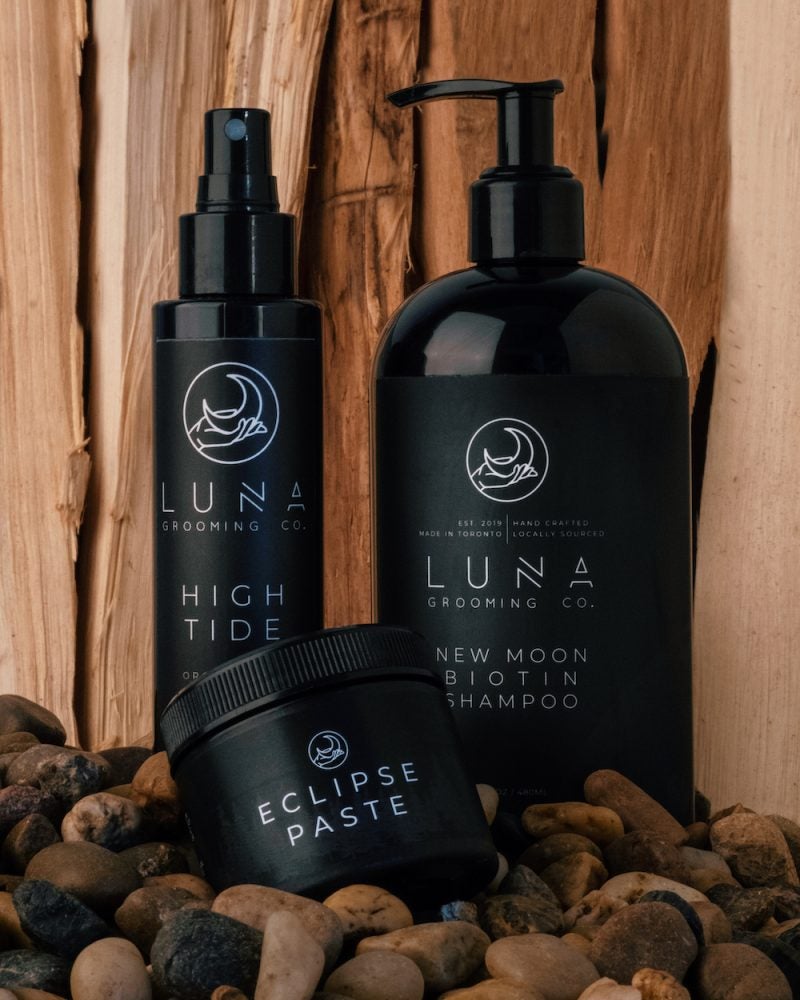 Clean. Natural. Enriched, Grooming at its finest. 
Luna Grooming Co. wants to contribute to the men's grooming industry by not only providing Canadian made products with premium quality ingredients but also to educate men on the importance of achieving and maintaining healthy hair while using products that provide longer lasting results.
Shop the Natural Finish Kit which includes the New Moon Biotin Shampoo that combines restorative benefits of botanical extracts and vitamins like Horsetail Plant Extract, Sage Extract, Jojoba Oil and Hemp Seed Oil that promote healthy, long-term growth while nourishing the scalp and fortifying strands for hair that grows strong from root to ends.
Begin the styling process with the High Tide Sea Salt Spray, a fan favourite, salt-based styling spray infused with a blend of botanical ingredients that keeps hair hydrated, nourished and strong which also adds texture and volume to hair with a relaxed, touchable hold and matte finish.
And complete the look with the Eclipse Paste, a workable paste that provides clean and controlled hairstyles with light to medium hold and a natural finish.
Enjoy 10% off your first purchase when subscribing to the newsletter at lunagroomingco.com
Beat Summer Dry Skin with Clayton Shagal's Ultra-Light Cream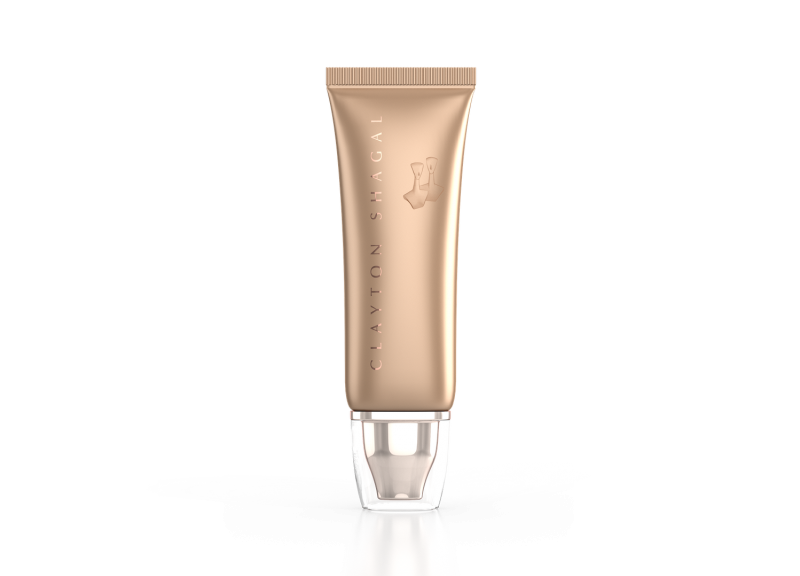 Summer heat doesn't only call for lighter clothing, but lighter moisturizer too! Think lightweight products that don't leave an oily film on your skin, like Clayton Shagal's Hydra One Cream.
Its light formula mattifies your complexion by reducing shine – often caused by heat, which stimulates extra secretions from oil glands – and infuses your skin with a protective film that prevents dehydration and delivers increased moisture levels. The result? You will enjoy soft, fresh and rejuvenated skin all summer long! $50 at Clayton Shagal.
This Season's Must-Have Exfoliant From Clayton Shagal
It's a well-known fact that exfoliation can help improve your skin's appearance,promote skin renewal, and dislodge impurities. That's why it should be included in your regular skincare routine. Bamboo and Honey Exfoliant by Clayton Shagal is a lightly-fragranced creamy exfoliant with a grainy texture that does wonders in reviving, softening and brightening your skin. Used once or twice a week, it thoroughly removes dead skin cells and impurities, and exfoliates and deep cleanses the skin, protecting against aging effects and leaving skin smooth and radiant. $55 at Clayton Shagal.
The Dyson Supersonic™ Hair Dryer
Upgrade your summer beauty regimen with the Dyson Supersonic™ hair dryer. This luxurious and sleek hair dryer combines powerful heat, advanced engineering, and pure innovation to dry hair faster. With a powerful digital motor for fast drying and intelligent heat control to help protect your shine, the Dyson Supersonic™ hair dryer also features styling attachments to style different types of hair. 
Not to mention, the Supersonic™ is packed full of innovative technology:
Powered by the Dyson digital Motor V9

Air Multiplier Technology

Intelligent Heat Control

Gentle Air Attachment

Negative Ions that help you to Reduce Static on your hair
The Supersonic™ also comes with a new flyaway attachment inspired by experienced stylists, which uses the Coanda effect to lift longer hairs and cover flyaways for a smooth, salon-like finish. Engineered for different hair types with a lightweight design and quiet motor. 
Unseen Sunscreen SPF 40 PA+++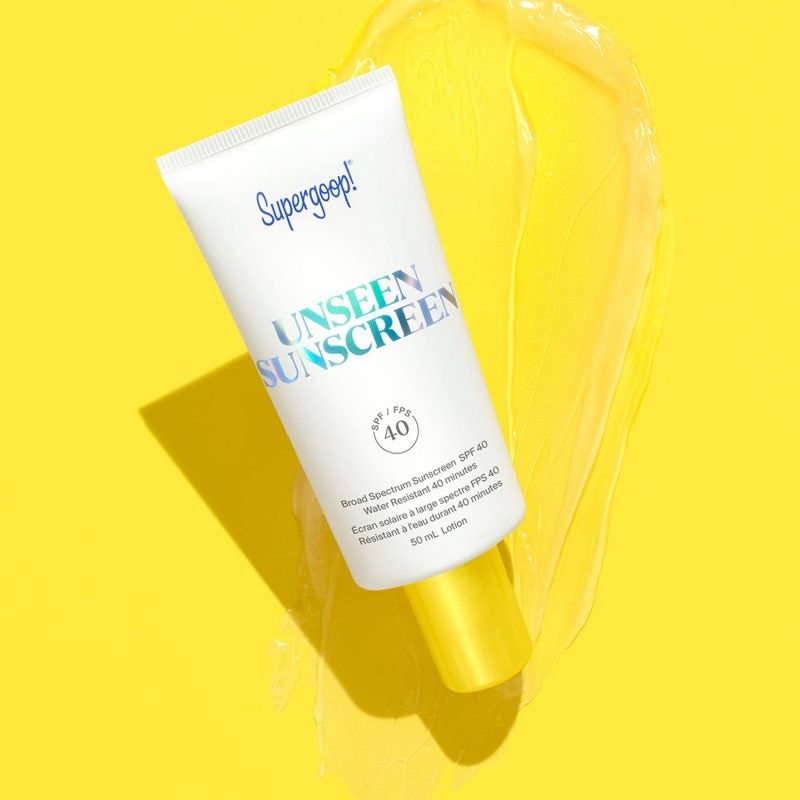 A high-quality sunscreen should be a component of any summer beauty regimen to protect your skin. The original scentless, weightless, and invisible sunscreen with SPF 40 is called the Unseen Sunscreen by Supergoop. The cutting-edge, antioxidant sunscreen goes on smoothly and leaves skin with a velvety touch. We adore how oil-free and protective Supergoop's Unseen sunscreen is against IRA, UVA, and UVB rays. You can use it under makeup as a primer for a makeup-gripping finish because of the special oil-free formula's shine control. The transparent texture of the broad spectrum sunscreen literally feels like nothing, and it is also beard-friendly.
Beauty & Grooming
St. Tropez Self Luxe Tan Tonic & Self Tan Luxe Whipped Creme Mousse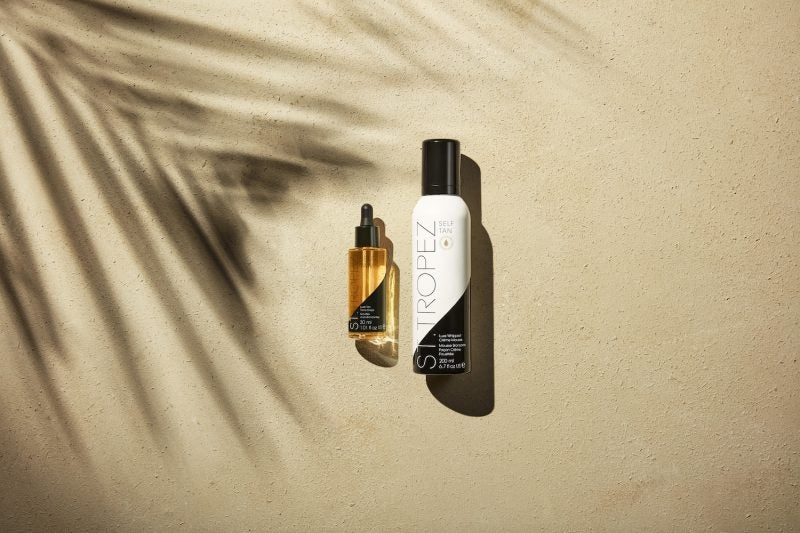 Get the ultimate summer glow with St. Tropez! Known as a product that "broke the internet" the Luxe Whipped Creme Mousse offers a supreme colour and texture that is supercharged with skincare ingredients and superior dual tan technology. This easy to apply formula provides instant results that are touch-dry in seconds, leaving skin with the perfect long wearing tan.
To compliment your newly tanned body, you'll want to add the St. Tropez Self Luxe Tan Tonic Glow Drops. Made for the sensitive skin on the face, this new superior tanning technology from St. Tropez offers a luxurious glow with skincare ingredients that help plump, protect, smooth fine lines and reduce redness. Simply add the drops to your favourite moisturizer or serum for a year-round glow.
SWAGGER Tip: Use the Luxe Whipped Creme Mousse and Luxe Tan Tonic Glow Drops before your next beach day or big event!
Stila Color Cocktail Travel Cheek, Lip & Eye Palette
Play, mix, blend and create with Stila's new Colour Cocktail Travel Cheek, Lip & Eye Palette. The stunning palette is available in two versatile shades: Moonshine and Malibu Sunset. Each palette offers luxe packaging that you can carry on-the-go. The customizable powder formula blends well with any skin type, providing beauty that transcends from day to night.
Each palette comes with: 
Convertible Colour: Known to have a petal-soft texture and dewy finish and can add a pop of buildable, blendable colour that can be used on the lips or cheeks.
Four Eye Shadows: The pigment-rich, effortless powder formulas are curated in matte, shimmer and pearl finishes so you can customize your eye look for day and night.
If you are looking for a gorgeous palette to travel with, have in your makeup kit or in your handbag for on the go, Stila has you covered.
SWAGGER Tip: Use the shade Malibu Sunset for the perfect daily summer glow or Moonshine on your next night out!
St. Barts Cleansing Scalp & Body Sugar Scrub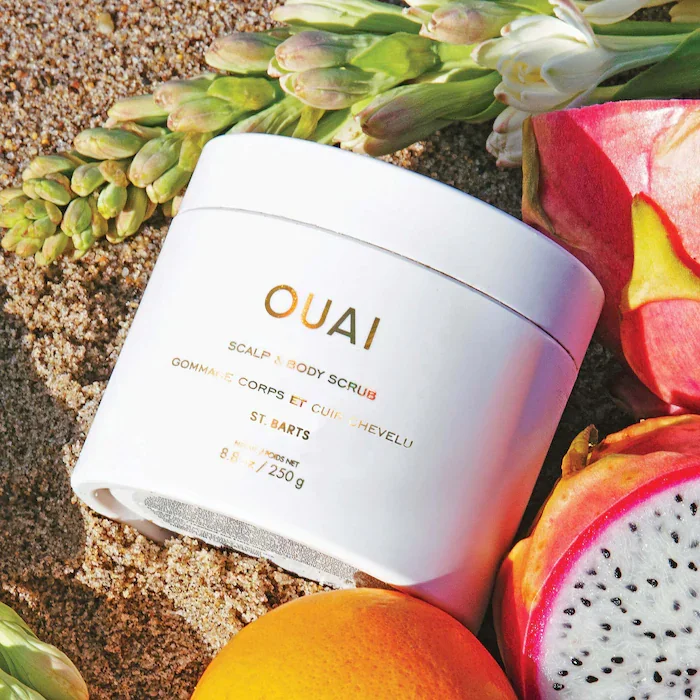 Take your body on a vacation with Ouai's new St. Bart's inspired scalp and body scrub. The limited edition scent offers rich notes of dragon fruit, tuberose, and orange blossom. You can use the deep-cleansing sugar scrub on your body as well as your scalp for all-over smoothness and suppleness that nourishes dry skin.
SWAGGER Tip: Use this on your scalp and body after a day at the beach!
Buy now
Dew of The Gods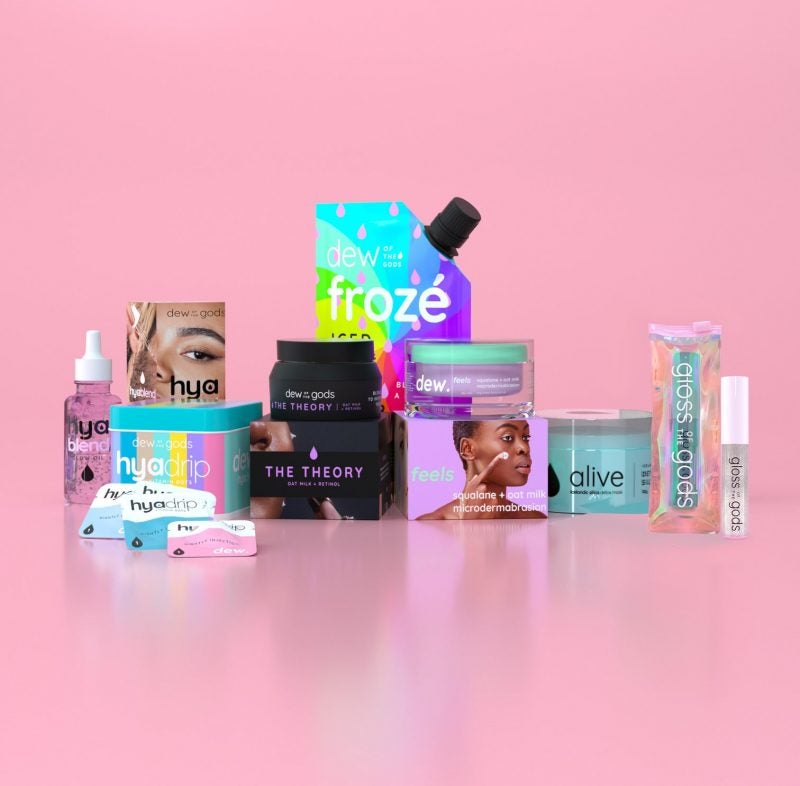 The Essentials Set features eight high-quality fan favourite products ranging from facial and body scrubs to volumizing pads and a skincare spoon. Dew of the Gods founder Ryan Dubs brought a wealth of expertise to his brand after his position as Employee #2 at Kylie Jenner's Kylie Cosmetics. Dew of The Gods takes pride in the fact that the majority of the products are vegan, are never tested on animals, and are packaged with recycled materials. Not to mention, all of the products are blessed by a Buddhist monk. Dew of the Gods is a brand backed by love, creativity, thoughtfulness, inclusivity and other uplifting attributes. 
Buy now
Geologie
Have you considered skincare? If you make one grooming decision this year for yourself, here's why Geologie is worth a shot: Your skin is your body's largest organ, and your face is the way you present yourself to the world. Take care of it and it'll take care of you. With just a few proven ingredients, backed by science, you can finally battle acne, attack dark under eyes and bags, prevent sun damage to battle aging, and moisturize to get a more even tone.
Gain confidence, look your best and watch the compliments start pouring in — 5,000 Geologie customers agree. Besides, it's easier than going to the gym or eating well, and cheaper too: Get a $50 five-piece set of face wash, moisturizer, eye cream, and night cream for just $25. That's half off to make the decision easier for you. Great value for a great face.