No matter what the season, every guy needs a selection of button-downs in his wardrobe.  You need a button down for every occasion, and having more stylish ones will up your fashion game.  Whether you are heading to work, going for a beer with the guys or dressing to impress for date night, we found and loved Vustra's (apparel in Sanskrit) collection of 100% organic cotton shirts.  A gentleman with SWAGGER's fashion sensibility has changed and they look for not only great looking clothes and fit; they also look for sustainable fashion that is ethically produced and that is Vustra in a nutshell.
The company selects farms where organic cotton is produced for their apparel.  They use high quality dyes that have the least impact to the environment.  Their factories are Fair Trade Certified and they ensure garment makers are paid a fair wage.  They look at every detail including making designs that will last in classic patterns that never go out of style.  Ethical fashion isn't just a trend, it's a movement, that Vustra and their team of self-described "fashion misfits" are at the forefront of.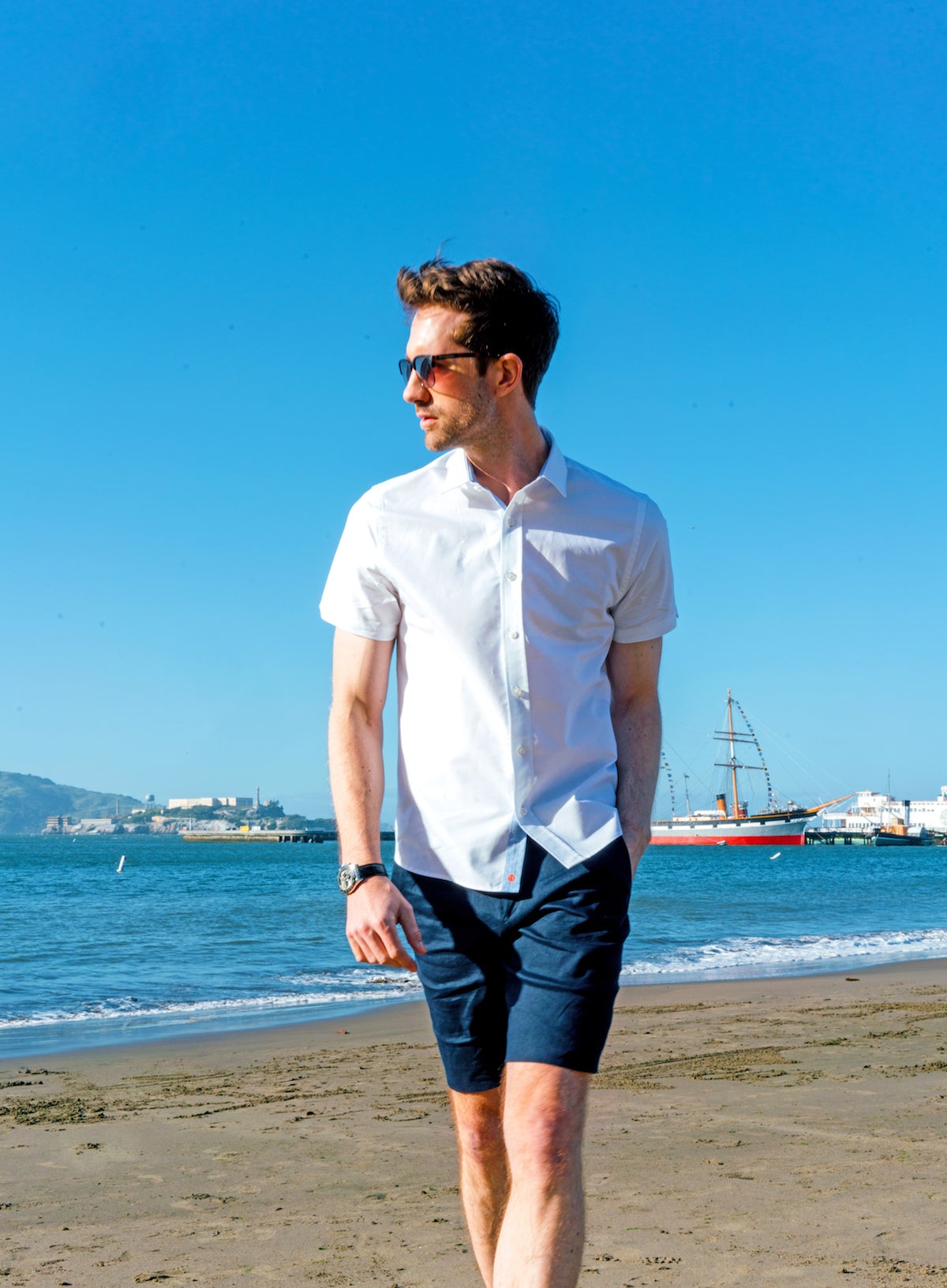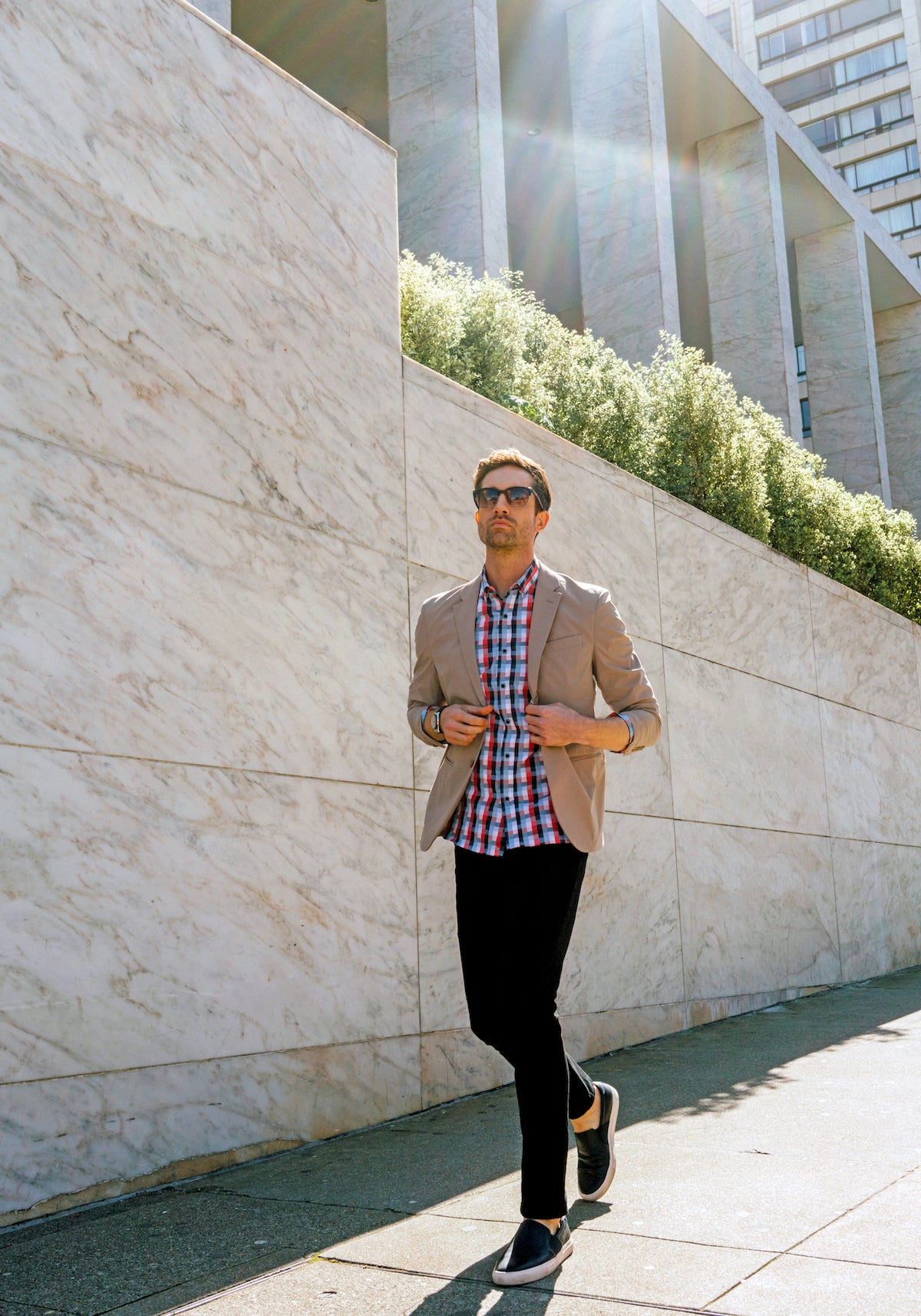 Now for the most important element of the Vustra button-down shirts – the style.  The long sleeve options include adjustable two-button cuffs and all have concealed button-down collars.  Our favourite short-sleeve style is the classic white Zest.  It can take you from the office to drinks or even for a walk on the beach with a classic short.  The Chevron's subtle print makes it perfect with suits but don't forget the pocket square to make it feel complete.  The Chambray Oxford looks great with denim or khakis – perfect for your 9-5 or a go-to weekend look.  Our SWAG-approved print is the Chromatic on its own or with a blazer and jeans.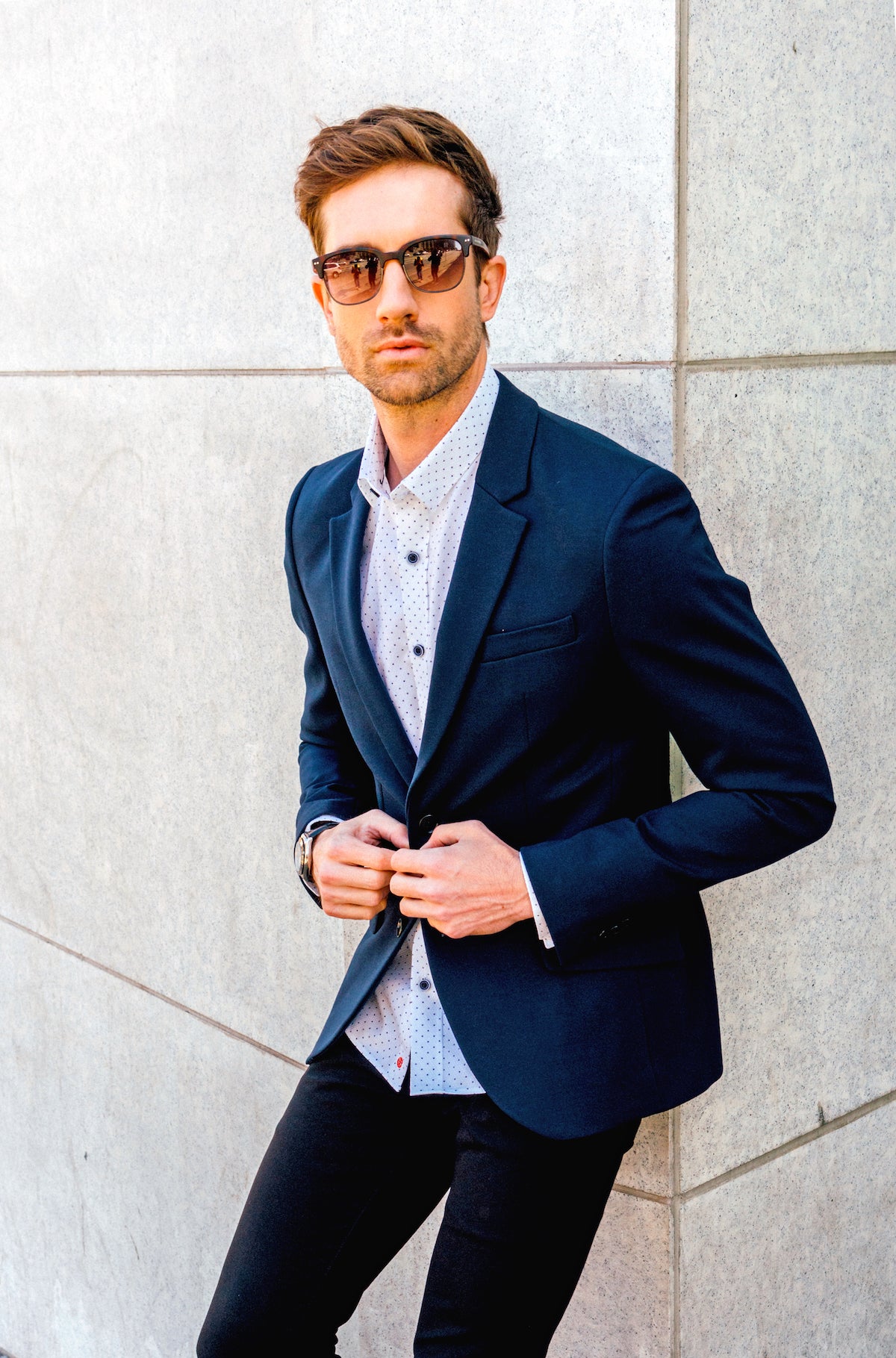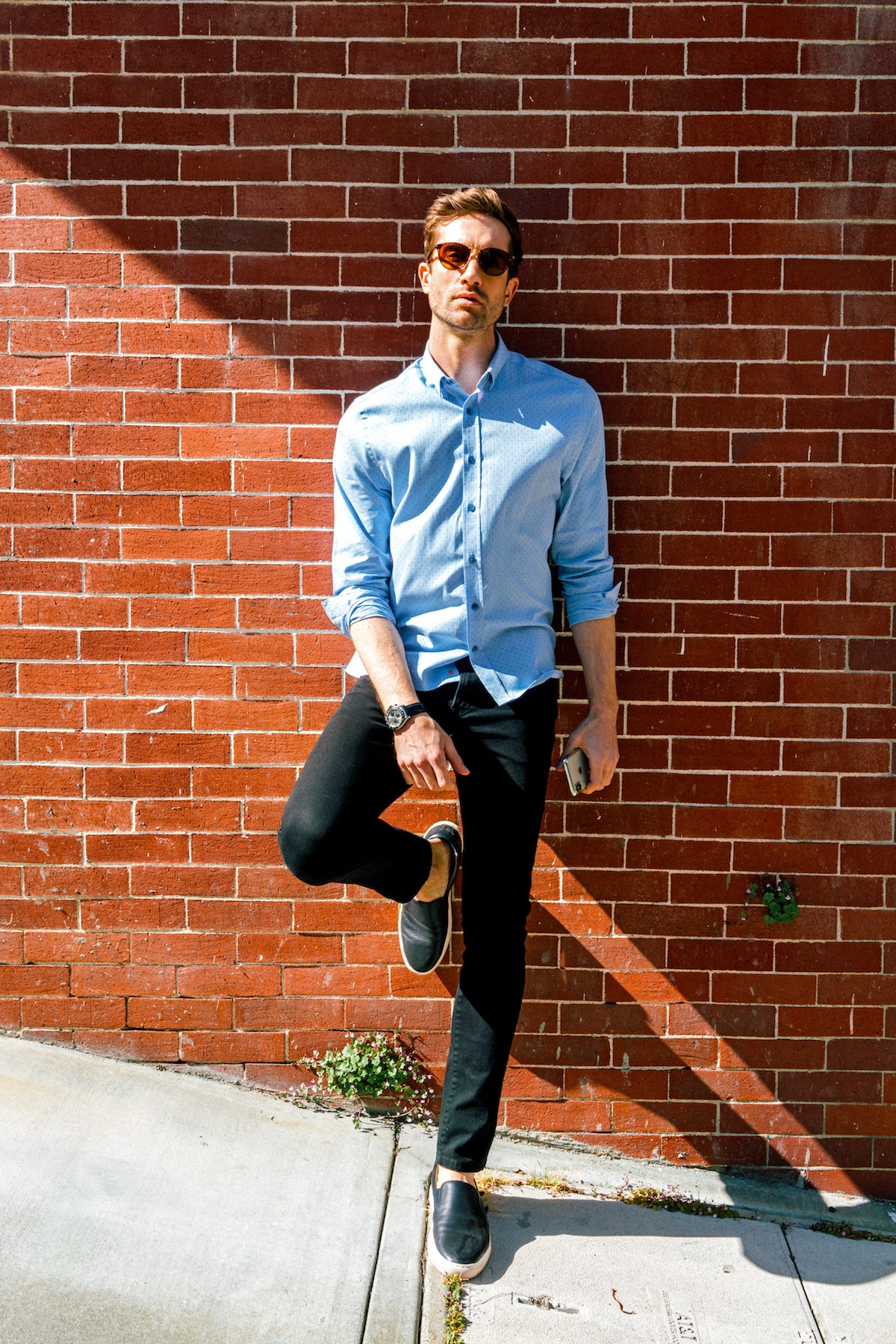 Whatever you wear your shirts with, wear them untucked.  Make sure whatever pattern you choose looks good on your body type. Vustra's Bumblebee Check, for example, will add a little width, so if you are lean, it's the perfect pattern for you.  With a suit jacket, make sure your cuff is visible past the ends of your sleeves.  If you are going to wear a tie, don't be afraid to wear a print, but just make sure it isn't too cartoon-ish.  Play around with textures and patterns, but in 2019, a narrower tie is best with your favourite button-down.