When you first meet Shahrouz Varshabi, you wouldn't know that he is the founder and CEO of Designity, a fast-growing collaborative creative community. The down-to-earth New York City-based entrepreneur is an artist at heart, a dreamer, and a disrupter of outdated systems.
From being a taxi driver back in Iran to walking the bustling streets of New York City, here is how an Iranian immigrant bootstrapped a successful on-demand creative service from the ground up.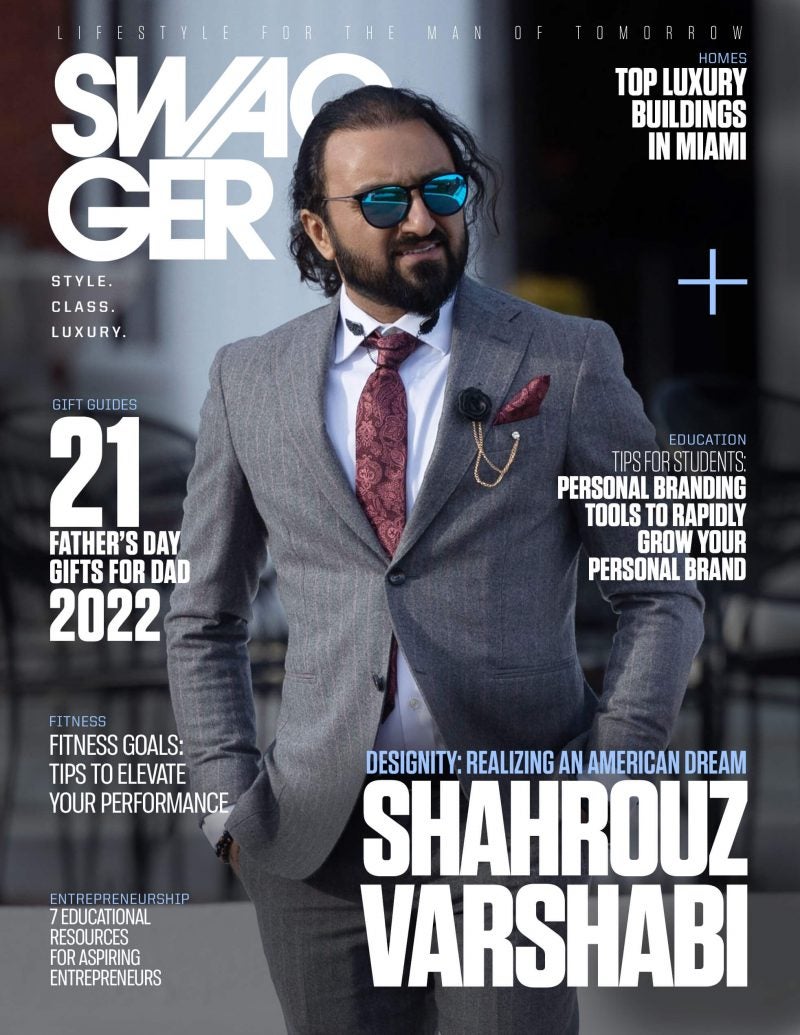 A Visionary
Shahrouz's entrepreneurial journey began in the early days of his college career. He was just shy of twenty when he started a publishing company of his own in Iran. Knowing that there was a huge gap in the market for engaging educational tools for children, Shahrouz's sights were set on developing strategies to make learning fun. So he created two characters— a pen and an eraser, symbols of creation and correction– and never dreamed that they would grow to be as popular as they eventually became.
Shahrouz started the company with one book and was able to expand into 32 different educational categories like math, science, vocabulary, and more within three years. As the publishing company grew, opportunities came knocking. The day that Shahrouz graduated from college with his Bachelor's degree in graphic design, his publishing company was acquired.
After getting his toes wet in the world of entrepreneurship, Shahrouz wanted to do more. He wanted to create something bigger and more impactful, to fully realize what he was capable of. Of one thing he was certain: he needed to be in the right place to grow, and that place was not Iran. It was the United States of America
"America is too great for small dreams."
– Ronald Reagan
An American dream
Although Shahrouz had an uncle in the United States, no criminal history, and a clean record, moving here wasn't as easy as getting a visa and hopping on a plane. He had to go the student visa route by applying for his master's degree and learning the English language.
On February 11th, 2011, with his acceptance from Parsons School of the Arts and a decent grasp of the language, Shahrouz stepped off of a plane in New York City and his American journey officially began.
While it was a transformative time in his life, it was by no means easy. The conflict between the US and Iran caused the Iranian Rial to plummet by nearly 400%. This meant that, although the acquisition of the publishing company gave him a head start, all of the money that he had hoped to live off of disappeared, seemingly overnight. 
With no money, a grueling school schedule, and the high cost of living in New York City, Shahrouz needed a way to make money, and fast. Instead of picking up the old taxi keys, he chose to put his graphic design and management skills to good use. Over time, he built a small book of clients and outsourced the design work to his classmates. The profit wasn't much, but it put him through school and planted the seed for an idea that would change his life forever.
After three years of hard work and dedication, after walking the stage on graduation day, one thing stood out to him: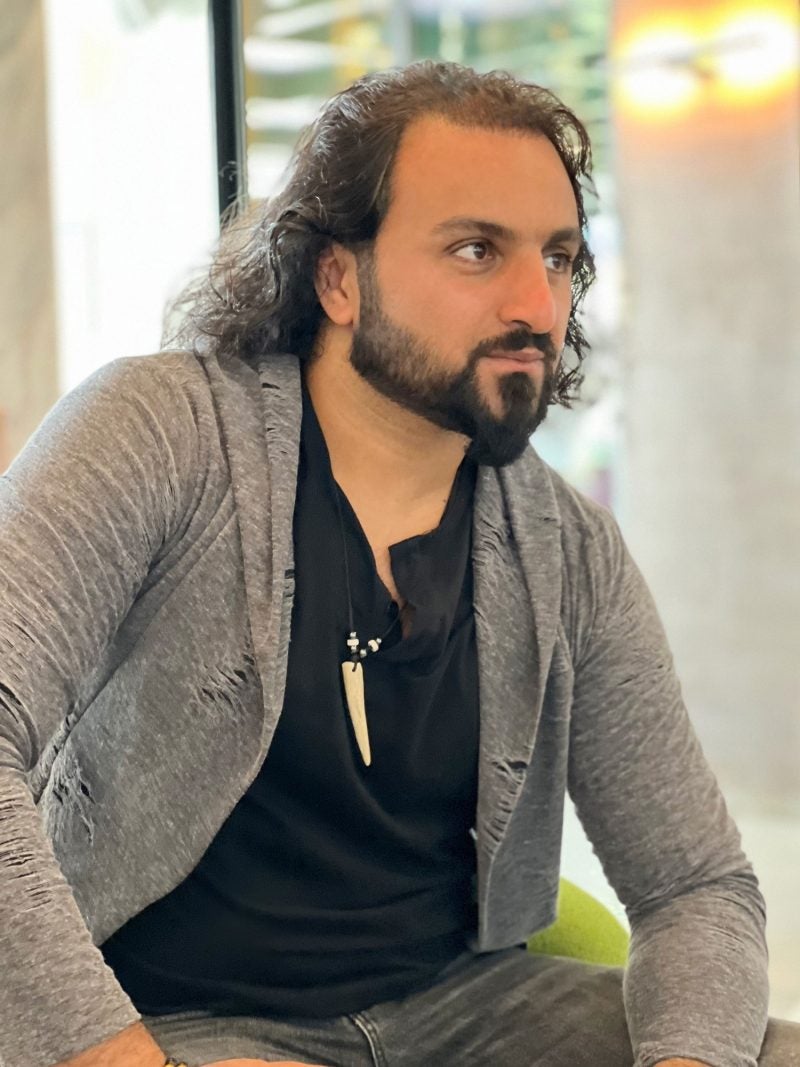 What now?
He graduated from one of the best design schools in the world, but what was the point of all of that if no one was willing to hire him? What was the point if the only projects he could get were ones that barely covered the light bill?
What he realized was that his fancy Master's degree meant very little in the design world. What companies wanted was experience, and lots of it. Disenchanted, he left his diploma at the Parson's admission office and never looked back.
The launching pad
As an Iranian immigrant with an expiring student visa, he needed a design job that would take on the complications of turning a student visa into a work visa. After many applications and sleepless nights, he finally got the answer he was waiting for. A decent job that covered the rent.
A decent job with a decent lawyer who would take care of everything.
For two years, Shahrouz put his entrepreneurial dreams on the backburner. He worked hard and learned new skills along the way, but he knew that this job wasn't what he wanted to do with his life; it was only a stepping stone, albeit a long one.
As the visa deadline loomed, he thought he had it all figured out. He would get his work visa, put in another year, and finally start that business.
It was April 2nd, the day after the visa expiration date. "We need to talk," the email from HR said. A million worst-case scenarios ran through Shahrouz's mind, but nothing prepared him for what they said when he sat down in that office, palms sweating, heart palpitating.
"I'm so sorry but we missed the visa expiration date."
The words were out before he could stop them, "I quit." 
There was no backup plan, no security blanket. He was on his own and he needed to figure out what to do. Fast. 
What he didn't know was that the fabric of his future was already ironed out. He did that himself while being a crafty design student at Parsons.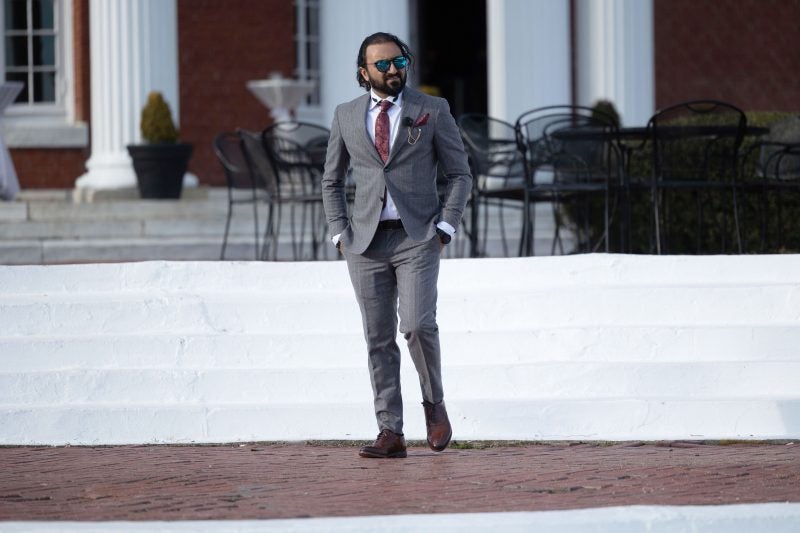 Design + Community
In 2015, there was no such thing as a virtual design platform that catered to emerging creatives. Especially one that was wholly remote. Sure, there were saturated freelance marketplaces where designers would be lucky to land a gig that paid them a living wage. Of course, there were plenty of creative agencies, but getting your foot in the door meant that you had to have five years of design experience and the portfolio to prove it.
There was plenty of design talent in Shahrouz's graduating class, fresh and new perspectives with stellar portfolios. The school system didn't prepare them for graduation, never told them that unless you knew someone who knew someone, getting your career started was going to be harder than any coding class.
What if there was a design platform that primarily worked with design students to give them real-world design experience? What if there was a way to give these talented designers a real shot in the world without the freelance marketplaces and unanswered emails?
It was time to start his true American dream.
Designity
With hardly any funds and no support, he had to build a business from seemingly nothing. The American investors wouldn't give him money because they didn't trust him, being from Iran. It was just Shahrouz, his partner, and a vision that fueled Designity's early days.
That and Airbnb'ing his apartment and living on a couch for six months in order to build the first collaborative creative community, Designity..
If he wasn't going to get help from investors to launch the platform, then he would have to come up with a way to sell the idea of Designity to potential clients. It took a year of hard work, late nights, and out-of-the-box thinking, but eventually, Designity began to sail on its own, even without those millions of dollars in capital.
Student users flocked to the platform, and so did clients who were tired of paying astronomical agency fees but wanted the same quality of work. Designity grew so fast, that within two years, they had to add creative directors to help supervise those emerging creatives and provide strategic direction and guidance for clients.
From a dream in a smoky Iranian taxi to a rapidly growing online platform, Designity wasn't just a vision anymore, it was a tangible reality.  2018 was one of many "Mama, I made it" moments when Designity finally got that round of funding, and it came from an unexpected place– Audible.
At the close of 2019, the growth showed no signs of slowing.
The pandemic
In 2020, a lot of American businesses were forced to either shutter their doors or completely transform overnight to support a fully-remote model. A lot of companies downsized, including those glittering creative agencies. Some of the first to go were the designers.
For Designity, 2020 was another groundbreaking year, as those creatives who were let go flocked to the fully remote platform. Where many people expected the design work to dry up along with the agencies, the design requests only grew.
Marketers were stuck at home, their go-to agencies were shuttered, and the freelance marketplace was more saturated than ever. So, they turned to Designity.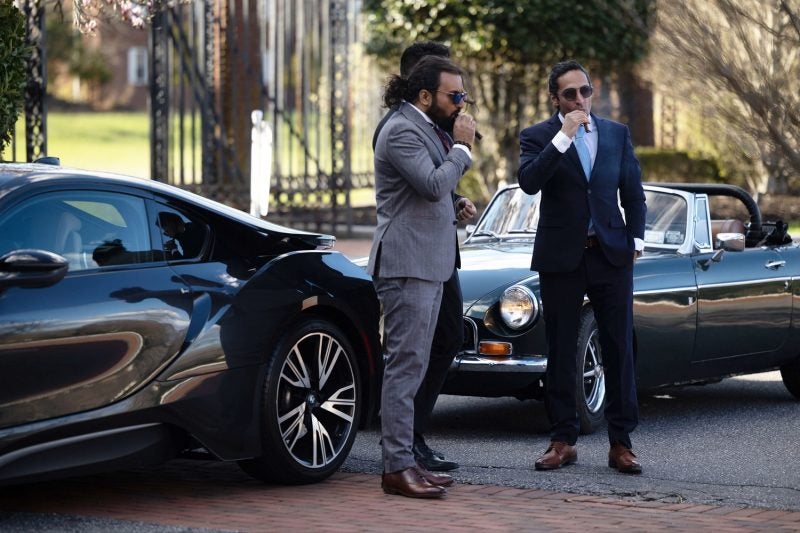 Visions for the future
Now, Designity is home to 69 employees. From creative directors to copywriters, from senior digital marketers to emerging designers. The vision was to create a safe space for emerging designers to spread their wings and gain real-world experience. The vision going forward is to create a future-proof design platform that caters to a wide range of client needs.
Designity has been at the forefront of innovations in the space by embracing cryptocurrency as a form of payment, carrying clients into the NFT space, and promoting a world where artists understand the power of blockchain and digital ownership.
Full Circle
Shahrouz steps off the plane. He's just landed in NYC after attending an NFT conference in Minneapolis. He takes an Uber back home. There's an empty space on the wall where his diploma from Parsons should be, and the keys to that old taxi are in the top drawer of his desk: two reminders of what it took to get here.
He turns his Oculus on and leans back in his chair. "Hey, guys!" he says, waving at the team that he built to launch the world of design into the future.
For more visit Designity's website.