Showing off your style doesn't always mean "in your face" fashion. Keeping it low-key speaks volumes, from your wardrobe to your accessories. This is especially true of a high-quality, sophisticated timepiece. While there are plenty of watches that are big and bold with all the bells and whistles one could ask for, minimalist watches make a much more refined and classic statement.
That's why we've sought out the best minimalist watches for men. Each of these timepieces is attractive in its own right, with design and details that are SWAGGER Magazine approved and unabashedly admired.
Nordgreen Native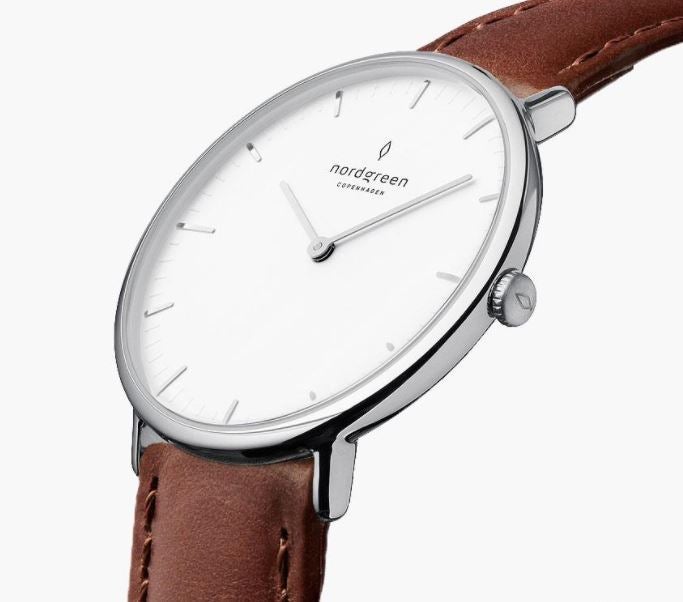 This Danish-designed timepiece is luxe in leather, but there are a variety of strap options to choose from, including vegan leather, croc leather, mesh, nylon, and rubber. The watch's face looks effortless in white, but black and navy blue options are also available. Nordgreen creates timeless items, perfect for the gentleman who doesn't dare fall for flash-in-the-pan fads or the latest hot trends. Keep it cool, chic, and conservative with this elegant piece. It's a no-brainer.

Cost: $184.00
Movado Face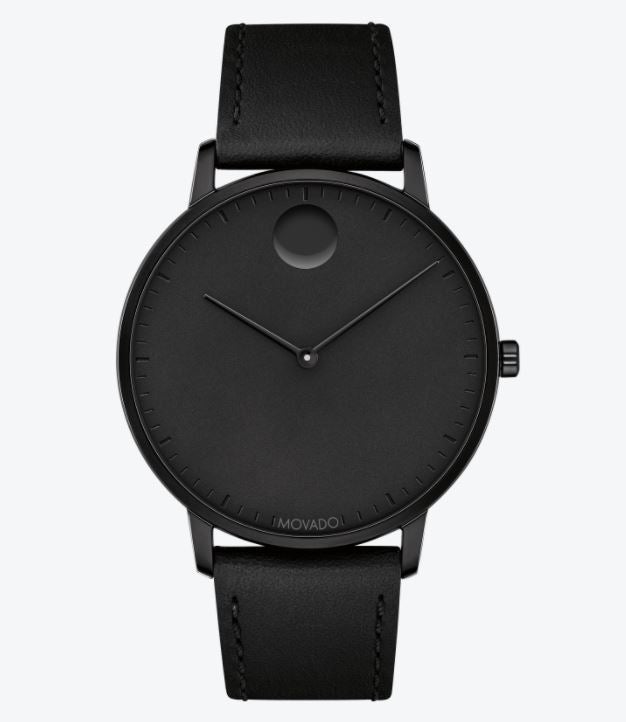 This becoming black-on-black watch takes modern minimalism to new heights. It's masculine and eye-catching without being overtly obvious. The durable leather strap is high-quality, and the tiny details are made with the obvious attention only Movado can bring to the table. When a digital watch just won't cut it, Movado Face is classic, cool, and comfortable.
Cost: $350.00
The Minimalist Three-Hand Brown Leather Watch by Fossil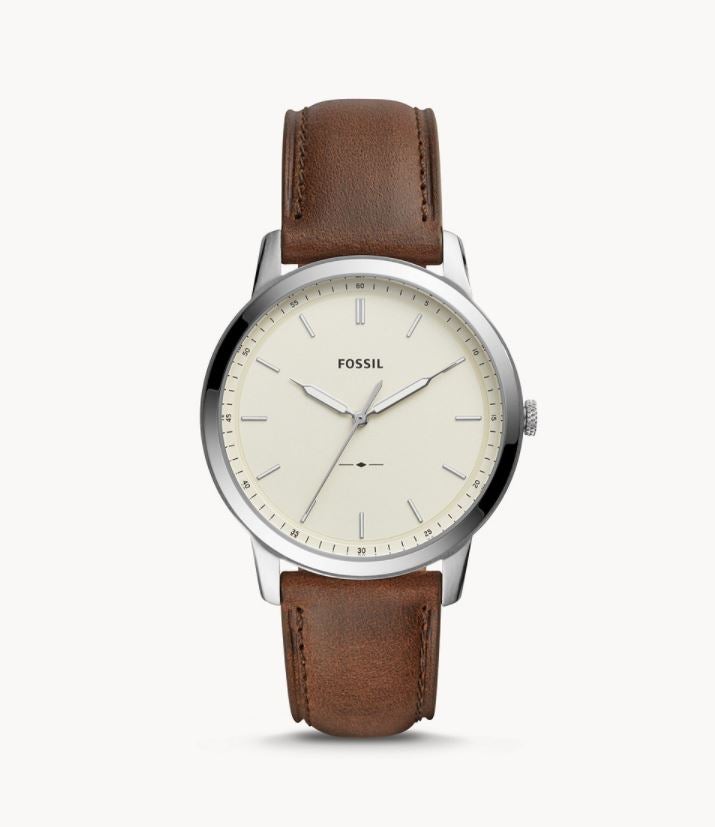 Fossil designs affordable watches that look like you've spent far more, but the secret is all yours unless you're willing to reveal your fashion finds. The Minimalist Three-Hand Brown Leather Watch is perfect for the average nine-to-five workday, time off with friends and family, or even a night out. If you'd like, you can swap out the leather strap for other equally-appealing options available on the Fossil site. You can even get your watch engraved for personalization, taking it up a notch.
Cost: $83.30
Holzkern Fitzroy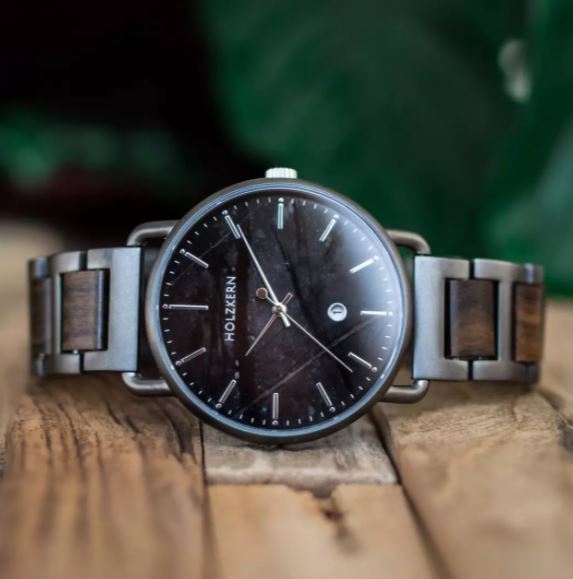 For a minimalist look that is nothing like your run-of-the-mill watch, the Fitzroy from Holzkern offers something unique, with a genuine marble face and adjustable leadwood strap with stainless steel. The pairing is perfect, with an artistic touch and a rugged appeal. This watch is understated which further shows off your good taste. Even the wooden box it comes in is special. For minimalism with an edge, Holzkern's got you covered.
Cost: $309.00
Timex Weekender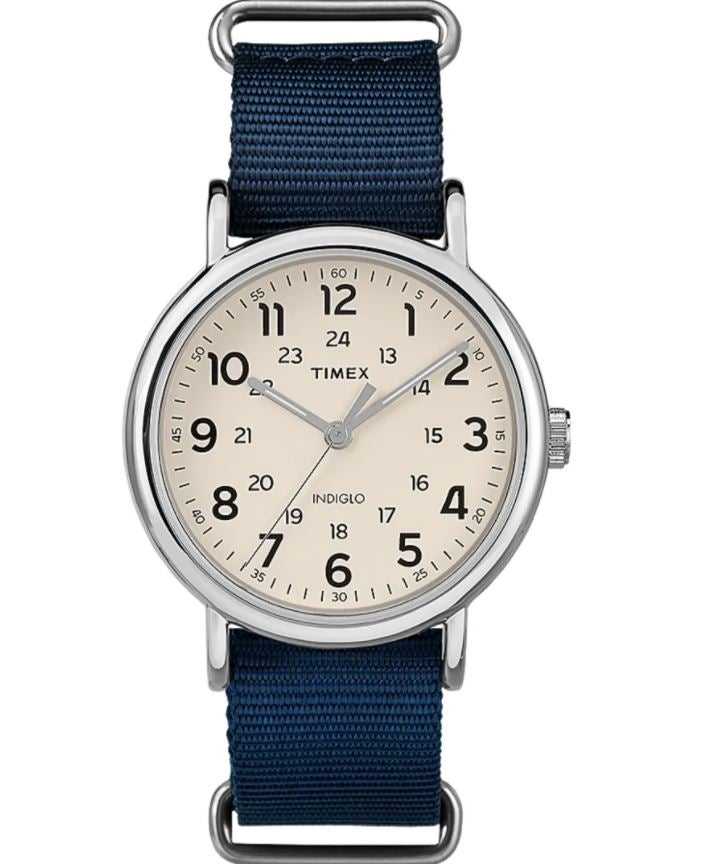 A no-frills watch for weekends and beach days, Timex's Weekender with a nylon slip-through strap is just the right accessory for the "no muss, no fuss" fun you're about to enjoy. This one features a useful light-up watch dial and interchangeable strap options. Plus, it's super affordable, so you'll be happy to easily add this watch to your collection. The Weekender is a less formal piece for those delightful days off and casual Fridays.
Cost: $41.49
Seiko SGEH88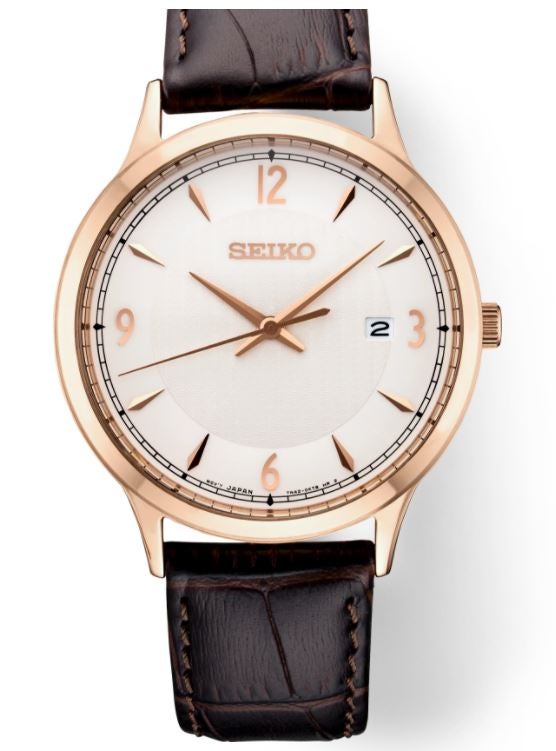 Seiko has what seems like endless watch options on their website, yet the SGEH88 stands out as one of their simplest and striking designs. A true classic with an attractive dial in a rose gold finish and a high-end leather strap, this Seiko timepiece shows off your elegant side without too much effort. As part of Seiko's "Essentials" collection, the SGEH88 is just that—a must-have. Add it to your accessories drawer to ensure you have the perfect watch for any occasion.
Cost: $220.00
The Oslo Watch by Linjer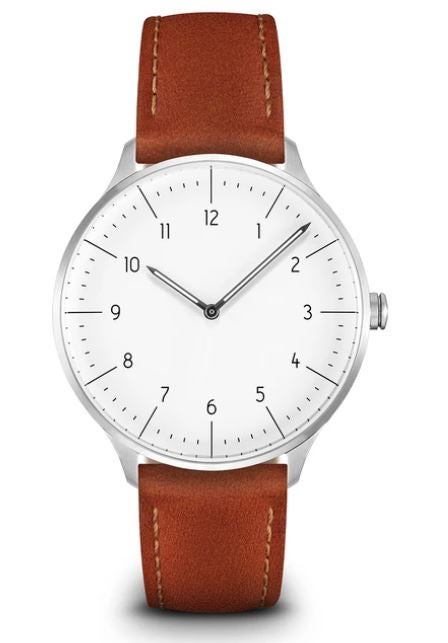 Slim and stylish, The Oslo Watch from Linjer is a modern take on a classic design, with attractive double-domed sapphire crystal encasing the watch's easy-to-read face. The tan leather strap keeps it simple with little flash, but lots of flair. The day-to-night flexibility makes The Oslo Watch endlessly versatile, so you can really make the most of your purchase. It won't go out of style or seem out of place, which is always a priority when it comes to getting the most out of simplicity.
Cost: $249.00
Solgaard Men's Hex Watch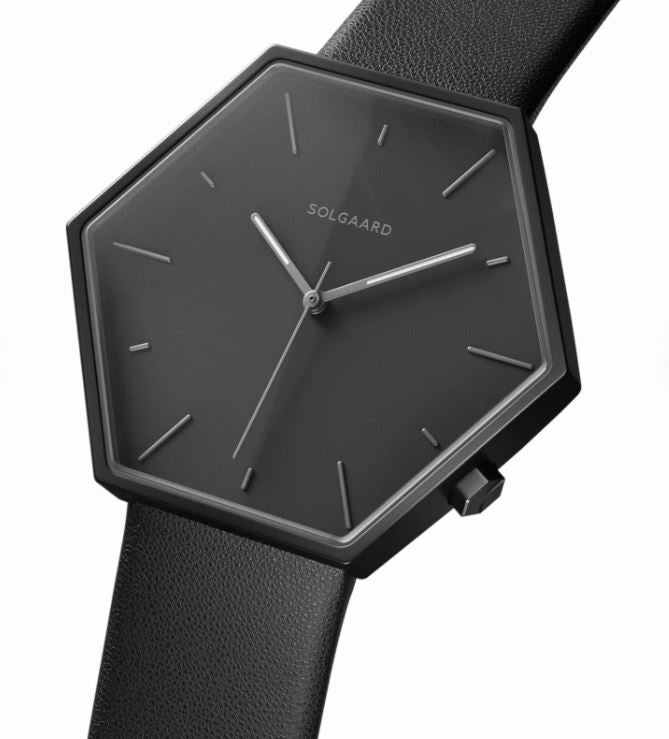 While this watch is minimalistic, it's certainly special with its hexagon face that allows you to show off your personality. The black version of Solgaard's Men's Hex Watch is cool, and there are two other shades offered as well—tan and grey. The usual circular face is what we're used to, or perhaps even square, so the creativity seen in the hexagon design is interesting for a change of pace. Solgaard has perfected the understated-meets-unique look.
Cost: $165.00
The Plain Civo by Inspire Watch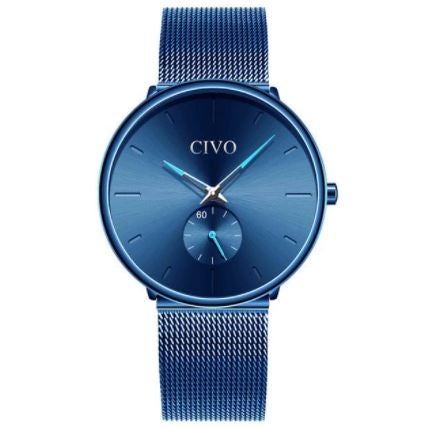 Feeling blue? Not emotionally, but fashion-wise. If you're into a flash of color without going overboard with something outrageous, select The Plain Civo from Inspire watch in a stunning shade of blue, with an easy-to-wear mesh strap and a smooth blue face. There are eight color options in total, so if blue is not for you, go for all black, brown, or even rose gold. At this price, you can get more than one, giving you options when you're getting dressed and styled.
Cost: $39.90
Less is More
Remember, your appeal is not based on how much you spend or how much "bling" you flash. Your minimalist watch selection proves that your personality is secure and solid. Keeping your look simple is mature, understated, and always in fashion. Ditch the trends and stick to your sense of style. With these best minimalist watches for men as part of your wardrobe, you can ditch the chunky, clunky watches that don't enhance your look. You can't go wrong with one of these standouts!
Subscribe For the Latest Trends
If you'd like to keep up with all of the latest trends for men, subscribe to SWAGGER Magazine today. Our team researches the best and most popular products that are sure to enhance any man's life. Trust us, you won't want to miss more of our top recommendations and tips!