If you're reading this Marloe Watch Company review, you already know that a watch is more than just a mere timepiece. It's imbued with seconds, hours, days, years, and indeed lifetimes of stories. And while Marloe Watch Company may just be a mere five years old, its uniquely British pedigree has won plenty of admirers.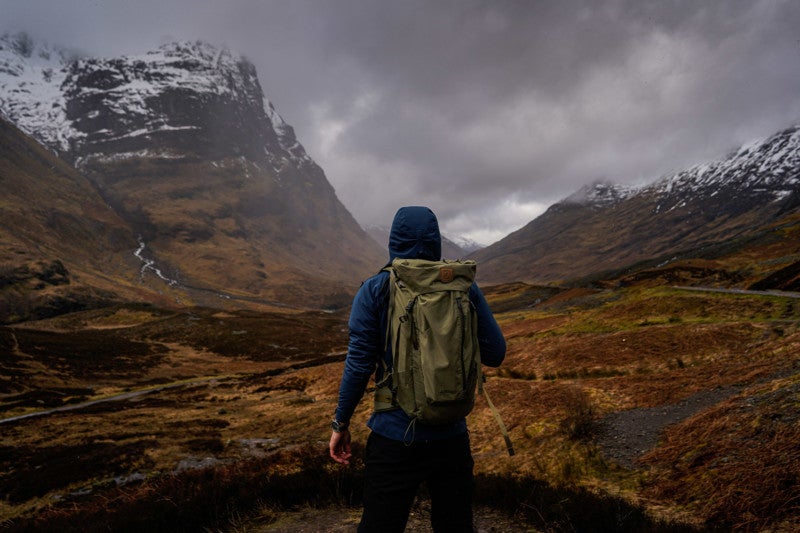 It all started back in 2015 when marketeer Oliver Goffe emailed industrial designer Gordon Fraser with a simple but brave idea to make well-made, accessibly priced mechanical watches. Countless exchanges and hundreds of design hours later, their first concept watch, named after the River Cherwell that flows through Oliver's native Oxford, was born. Then came the Kickstarter that changed everything.
Having set themselves a target of raising £30,000 to begin production on the Cherwell, contributions from 932 people raised some £179,194, and Marloe Watch Company was up and away. If this wasn't ground-breaking enough, Oliver and Gordon were still yet to meet in person – with Oliver working in Stockholm, Sweden, and Gordon based in Kinross, Scotland, everything to this point had been done remotely – relying heavily on email, Skype, and above all, trust.
18-months after that original email, Oliver and Gordon finally met in Scotland over the Christmas of 2016 – a meeting that would cement their partnership and spark the beginning of one of the most upcoming British watch brands. In the intervening years, Marloe has created six diverse watch collections, each inspired by great British endeavor, with each model named after a body of water.
Marloe's design approach is fresh, unique, and distinctive, influenced not by trends within the watch industry but by inspirational individuals and the beautiful country they live. Their business is built upon their own personal values of honesty and integrity, and their growth is driven by their vow to maintain product quality and customer service experience, for which they have now become synonymous.
Here's the SWAGGER team's Marloe Watch Company review. Discover some of Marloe's most prized, yet reasonably priced, collections below.
Haskell
On the 1st November 1911, Captain Robert Falcon Scott set out on the Terra Nova Expedition to reach the South Pole. Eleven weeks later, the naval officer became the first British explorer ever to reach the pole but sadly perished on his return journey.
The world was informed of the tragedy when Terra Nova reached land in New Zealand over a year later. Within days, Scott became a celebrated hero and national icon.
The Haskell watch was inspired by such great British exploration and is named after the Haskell Strait, the ocean passage which Scott crossed as he set off from Ross Island in Antarctica.
Marloe Watch Company set out with the goal to create a modern-day adventurer's watch, something that could be worn everywhere. A watch that is robust enough to withstand the daily rigors of the modern traveler and elegant enough for the urban adventurer. The Haskell has everything it needs to accompany you every step of the way; as you bustle through the daily commute or trek over the next peak. It's ready to serve.
British-designed and Swiss-made, the Haskell is powered by a manual, hand-wound Sellita SW-215 movement which beats at a brisk 28,800 bph; the running seconds hand moves around the dial at 8 beats per second. Compared to a quartz watch running at one beat per second, the Haskell displays a gloriously buttery smooth sweep to its running second hand. Evidence enough that something special ticks within.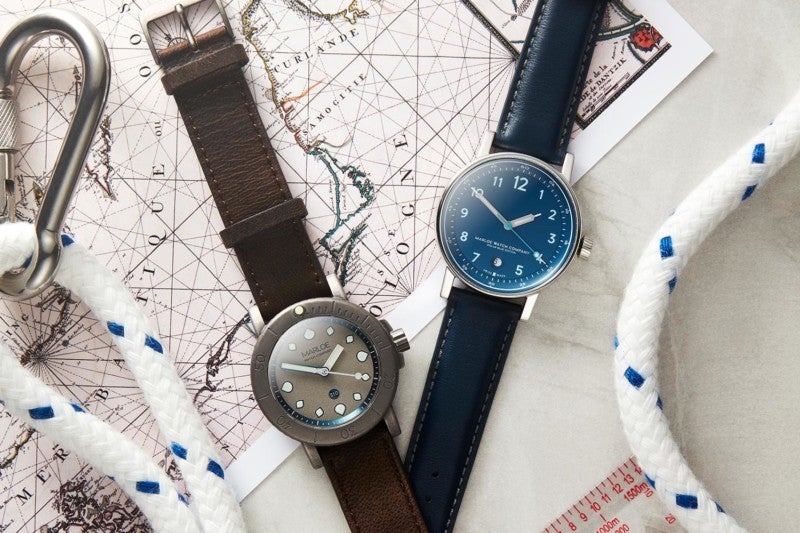 Morar
The Morar is built to survive in the harshest of conditions. Taking its name from Loch Morar in Scotland, the deepest body of water in Britain at 310 meters, the Morar is designed for such depths while completely at home on dry land. With a solid stainless-steel case and 120-click uni-directional bezel, not to mention the sapphire crystal and anti-magnetic case back, the Morar will take pretty much anything you throw at it.
Loch Morar is situated on the North-Western coast of Lochaber in the West Highlands and is a stone's throw away from Mallaig, the main port for the small isles and Skye. The loch itself is incredibly long and vastly deep, fed with fresh water from the mountains that surround it.
One inhabitant has traversed the ages and remains to this day a mystery; Morag, as she's affectionately known, is said to have lived in this loch for centuries. It is said that Morag is around 30 feet long, with rough skin and three dorsal humps, and we can't help but be enamored by this creature of folklore. Nor could Marloe, as they placed her on the case back.
Marloe follows very few rules except one; nothing unnecessary. If it doesn't need to be there, it shouldn't be there. By following this ethos, it has allowed them to design freely and accurately, knowing that only the elements that bring utility and clarity to the design will make the cut.
As such, the Morar is, in our humble opinion, a watch in the purest form; no aesthetic quirks, no luxury materials, and no claims of status. It is a robust, beautifully made, expertly engineered instrument that can withstand almost any environment.
Coniston
"Courage is not being fearless."
Words spoken while pushing the boundaries of physics and speed, Donald Campbell was no stranger to life-endangering challenges of extreme engineering. Before one of Donald's record attempts, a journalist asked, "Are you ever afraid, Donald?" to which he replied, "Of course I'm afraid every time I get into the Bluebird. Courage is not
being fearless. Courage is overcoming and smashing through fear."
The inspiration behind the name came from Coniston Waters in the Lake District, which is famed for the Campbell family's water speed record attempts. At 5 miles in length, it was the perfect lake for Sir Malcolm Campbell to set a new record of 141.74 miles per hour in Bluebird K4 in 1939.
In the late 50's Sir Malcolm's son Donald went on to set four successive records on Coniston Waters in Bluebird K7. In 1967 Donald achieved a top speed of over 320 miles per hour on the return leg of a record-breaking attempt – he then lost control of Bluebird, which somersaulted and crashed. Campbell tragically lost his life.
For the Coniston, Marloe specified the Miyota 8N33 manual movement, and never looked back. This is one of the most beautiful calibers available. With a skeletonized frame revealing the inner workings of the movement, from the escapement wheel to the mainspring barrel, it's all there on show.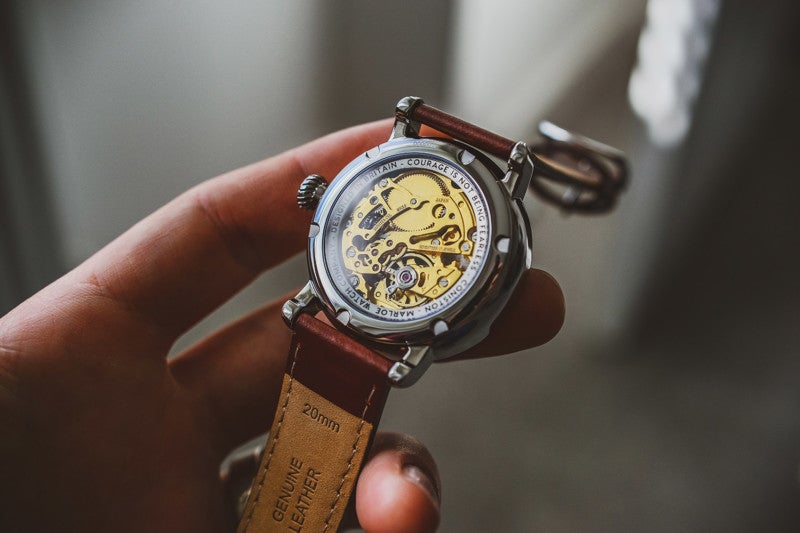 Not only is the 8N33 a beautiful movement to look at, but it's also exceptionally reliable and accurate, running well within the manufacturer's spec. The movement beats at 21,600bph, giving an incredibly smooth sweep to the central seconds hand, as it tracks its way around the dial.
And it's all on show for you to see, as Marloe believes the rear of a watch should be as spectacular as the front, so the Coniston flaunts this stunning piece of engineering through a large glass aperture on the reverse of the watch.
We hope this Marloe Watch Company review has piqued your interest. To take a deeper dive into the specs and history of these exquisite watches, visit the Marloe Watch Company website and follow on your favorite social media @marloewatchco.