A daily grooming routine isn't always the first thought of the day for men, but taking that little extra care can have you looking and feeling better than ever before. These little life hack
ideas are the perfect way to remove any bags under your eyes, or dry skin, or just tidy up your fuzzy face. Here are 9 tips you should introduce into your grooming routine.
Discover Your Signature Scent
Aftershaves, perfumes, and colognes are designed to complement the person, not hit passersby with a wall of scent. Use them sparingly, and rather than having a wide range of different scents, it is better to own one or two classics that suit you perfectly. Classic blends to create a signature scent you truly like are much better than having something new every day of the week. Winter months lend themselves to spicy, wooden, herby scents, while lighter notes with citric-based tones are much better for the warmer weather.
Wear Sunscreen
Sunscreen is one of the hidden attributes of healthy-looking skin. It can reduce aging, wrinkles, and the chance of skin cancer from being exposed to high amounts of vitamin D. A light SPF 30 moisturizer added to your daily routine will give your skin the moisture it needs and the added protection from the sun's rays.
Trim Your Facial Fuzz 
Over the years, facial hair has been at the center of cool, with the most stylish areas seeing men donning big beards. In recent times the facial fuzz has taken a back seat, and a more groomed look is the more desirable finish. Maintenance is essential, and so is a decent beard trimmer. Keep those neck hairs at bay and give some look of care. The majority of beard trimmers won't even break the bank.
Visit Your Barbers Regularly
Keep the barber's chair in your regular schedule: if you notice your hair needs attention, others probably do too. In other words, you become proactive rather than reactive. Although some guys might be able to settle for monthly appointments, you may still need to pay close attention to your locks during growth spurts. Be prepared to visit every other week or every month.
Develop Your Nail & Hand-Care Routine
Basic grooming procedures are obviously cutting your nails once a week. After a bath or shower, your nails will be a little softer, preventing them from shooting around the room when you trim them, but removing that rough, flaky skin around the nail bed should also be attended to. A little treatment of moisturizer every few days will help keep your hands smooth and looking fresher than ever.
Protect Your Smile
They say that your eyes are the gateway into your soul, which must mean that your character is personified by your smile, so the more you look after your teeth, the better. Having the perfect smile doesn't have to be hard work either; invest in an electric toothbrush and let it take care of the heavy lifting.
Studies have shown that the rotary action of an electric toothbrush can significantly help you with the health of your gum and mouth compared to using a manual. Another good habit is to use mouthwash in the morning to start your day after your teeth have been brushed.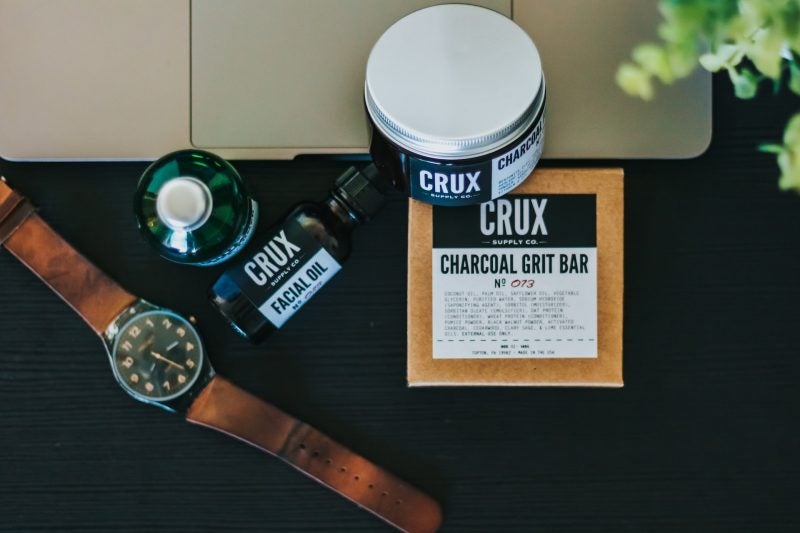 Know What Hair Products to Use
There is no one-size-fits-all when it comes to men's products, and the current rotation of products reflects this. It's recommended that you use waxes and pomades if your hair is thick and unruly. For those with finer hair, lighter products are recommended. Furthermore, hairless people can find something to wear.
The best and easiest solution is to do your research. Products usually do what they say on the bottle, and a little light reading with a bit of trial and error will whittle down all of the options that don't work until you have found the perfect solution for your hair.
Overcome Those Dark Circles
Eyes should never be natural bag carriers, but the fast-paced life of city dwellers in the office and then in the town lends to a weathered look. Using eye cream is the perfect way to remove any dark circles. There are lots of options, such as creams and roll-ons, but the best cure of all is a good night's sleep.
Scrub Your Face
Flannels don't cut the mustard, but a well-chosen scrub that has been specially designed to remove any dead skin is a weekly essential that should be implemented into every grooming routine. Your skin will be in much better condition, and while the gleaming composition of your face will always have people staring, it doesn't have to be at the planet's expense. Natural ingredients such as apricot kernels and oats are the best options to go for compared to microbeads available on the market.