With major horse racing competitions like the 'Grand National' fast approaching their premieres, it is upon gamblers and punters to up their game in gaining betting skills and know-how. Punters who make the correct predictions and choices often walk away with prizes worth millions every end-of-season in horse competitions. For you to succeed in the horse racing gambling field, it requires you to have a mixture of skill and some inside information, not depending on pure luck as most people believe. As a punter, you have to make appropriate choices to win big. Beginners may find this task challenging for a first trial; hence we prepared them a guide incorporating betting tips. For an even bigger and more detailed guide and a list of the best bookmakers for horse betting, just visit https://www.thepunterspage.com/horse-racing-beginners-guide/.
1. Carry Out Your Research
For you to succeed in horse betting, one of the main aspects you need to maintain is doing research. Individuals who research upcoming races are often more likely to win. As a beginner, doing research keeps you at par with the events of previous races, as well as giving you a hint on the possible outcomes in upcoming races. Doing research basically means that you need to go through the betting guides and do a study on the new participants to determine the specific horses that possess the best track records. It is also essential that you check on the prevailing weather conditions of the race day. Weather affects horse races in some way; hence different weather conditions may produce different outcomes for horses. You need to go ahead and determine the horse race tracks which are astroturfed and those that are not. The more information you have about a horse competition, the more accurate your bets become, hence the more your chances of winning.
2. Begin with Smaller Stakes
As a beginner, it is unrealistic to start with huge stakes since your probability of winning is much lower than that of an expert gambler. Your chances of losing are higher than those of winning; hence you must maintain your losses to a bearable level. Placing smaller stakes on bets is the best way to do this. You also need to come up with an overall budget showing the maximum amount you are ready to lose. This budget ensures that you keep within the boundaries of expenditure in betting. You won't be able to spend more than you can afford. Once you are comfortable and well conversant with the ins and outs of the game, then you are at liberty to place bigger bets and win big.
3. Broaden Your Bets
Putting your eggs in one basket is one way of not winning anything in a competition. As a first-timer, you should try not to place your bets on a single horse wishing for a favorable outcome. One way to go about it is by spreading your stakes across multiple horses in a race to increase your chances of walking away with a win. You can also place bets on several races at a time. Another means of increasing your chances is by venturing into other bets apart from that of the winner. One such stake is to bet on the horses that won't manage to finish the race and cross the finish line.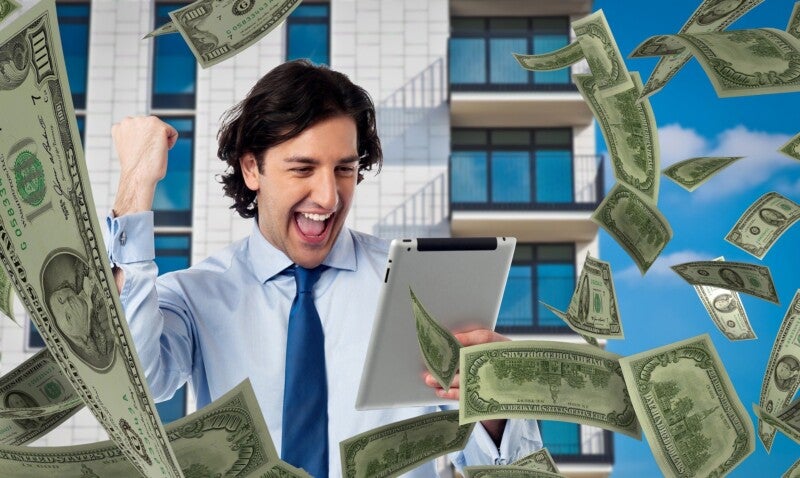 4. Look for the Best Available Odds for the Races
Different sport betting sites offer varied odds for races and games, depending on the kind of research and views they have for the competitions. Your favorite newspaper may be providing some odds for the Grand National and other horse races, and you might think that it is the same as every other newspaper, yet the odds are different. In this regard, the odds that you as a gambler pick will have a significant impact on the amount of money you get to win in a stake. Each sportsbook gets to offer its odds to gamblers, depending on its opinions. As a beginner, you should outline the bet types you wish to make, and then choose a sportsbook that offers the odds that are most convenient for you and your wallet.
5. Get to Practice Other Modes of Betting
Sports betting doesn't mean you have to only focus on one form of sport. There are many games that a beginner may consider gambling on. One of the quickest ways to obtain a full mastery of the art of sports gambling is through practicing betting on other related games. In this case, a beginner should try and gamble on different sports like casino games. A good example is the blackjack casino game, which requires almost the same amount of skills and research used in horse race betting. Hence engaging in blackjack online is an effective means of learning the particulars of being successful in horse race betting. One can also venture into gambling for the Poker game.
6. Watch the Horse Races
Even after doing research on horse races and studying horse forms, there are specifics about a race that you still don't know. Statistics will tell you much but not everything about a race. You, therefore, need to watch the races for a better insight. Watching horses race down the tracks provides you with a particular intuition you will never obtain from a betting guide. Such insights help you make appropriate bet selections in future games. In cases where there are pre-seasoned races before the main events, watching such races aids you gain useful information for betting.
7. Use the Online Platform for Betting
Placing bets online is the simplest and most convenient method of staking on horse races. There are numerous benefits associated with betting online, most of them improving your chances of making profits. In the modern world, horse race gambling has become an easy task, with the formation of several online betting sites. The betting sites provide a variety of odds for you to choose from, allowing you to select one that maximizes your winnings. 
8. Heed to The Tiers
The horses in a race are always assembled in different color-coded tiers. The specific tier color serves as the background pigment on every horse's program number. These tier pigments vary across from green to yellow. Each tier has its horses ranked from the most favorite to the last, even though their abilities in terms of speed are very close in proximity. When betting on single races, we would advise you to go for horses in the first tier (Dark Green). In case you need to place a bet on a multi-leg race, choose all the horses from tier one.
9. Consider a Change in the Horse's Jockey/Trainer
Many beginners tend to place bets on a trainer in a horse race. The truth of the matter, however, is that a horse's speed is more crucial when wagering in a horse race. A trainer cannot make his/her horse pace faster than the sprinter's natural ability. Instead, a bad jockey could compromise a sprinter's chances of winning by carrying out a bad ride. In some cases, specific trainers might know how to ride specific horses better, but this is still not a crucial determinant of a winner in a race. Checking on past performances of a horse and determining the trainer who rode the horse better gives you a better insight at betting.